Hey all, I know its been a while. This has been a winter of doing many things, and for the first part of it skiing took a place on the back burner. Fortunately for me though our prime ski season is 10 months long so its only half over (I think we are headed into the good half anyways). I recently had a few days off while my ski bumming friend Brian was around so we decided to go for an extended winter camping trip into the Stuart range to ski some lines.
The trek in isn't bad accept for some of the snow we ran into down low was extremely gloppy. It got so bad that I carried my skis for a while. Moral of the story: always bring skin wax, even in the winter.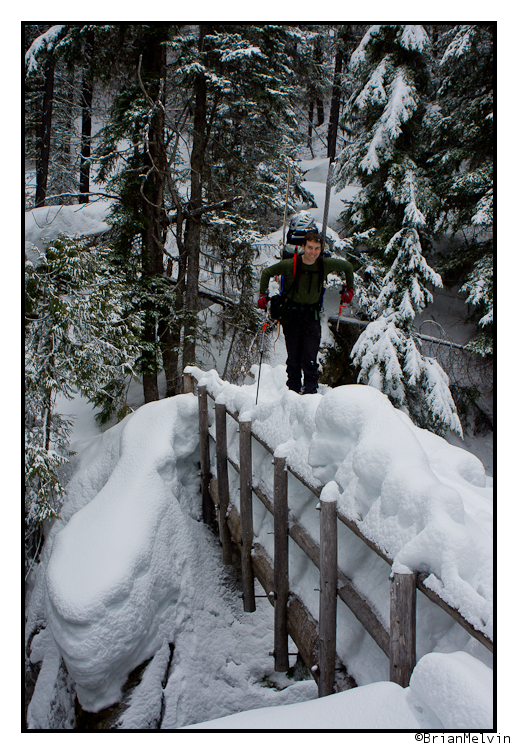 Brian and I made Camp at Colchuck lake with the goal of knocking off a few couliors on mt Colchuck. The snow was soft and cold and at times bootpacking was a bit of a chore.

Always worth it in the end though.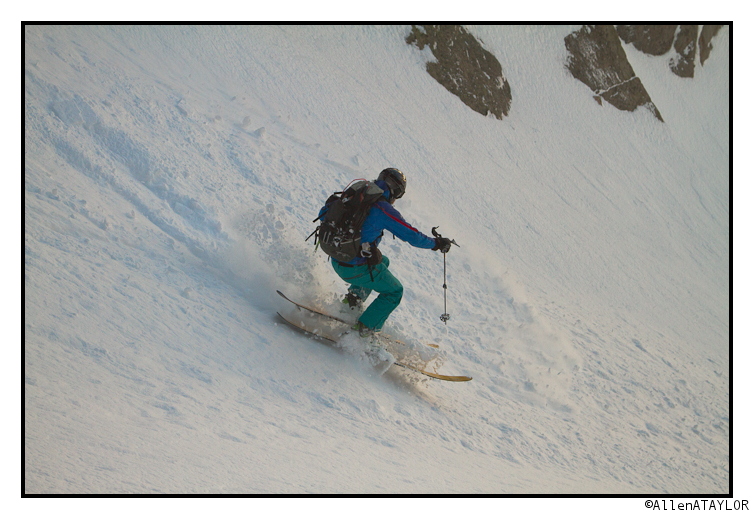 This is Colchuck's Northeast Couloir. We made it most of the way up but were turned around within 500′ of the top by a rock step.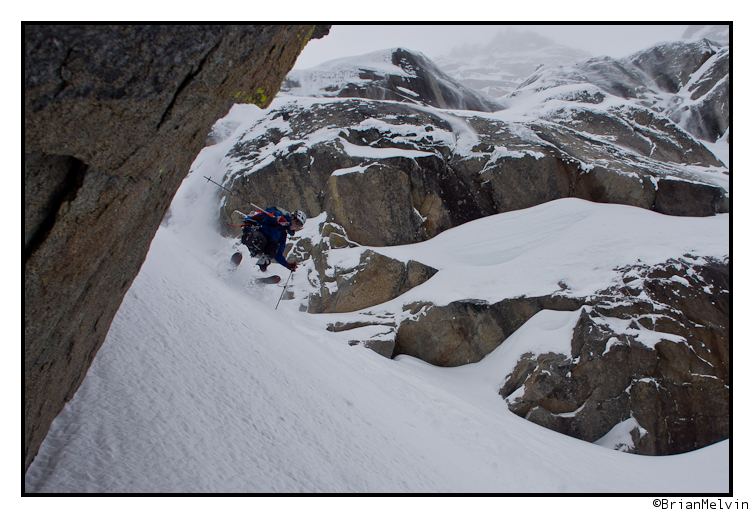 The Colchuck Glacier was a great way to end the day. There are worse things than 2500′ of wide open untracked powder. Clouds were in and out.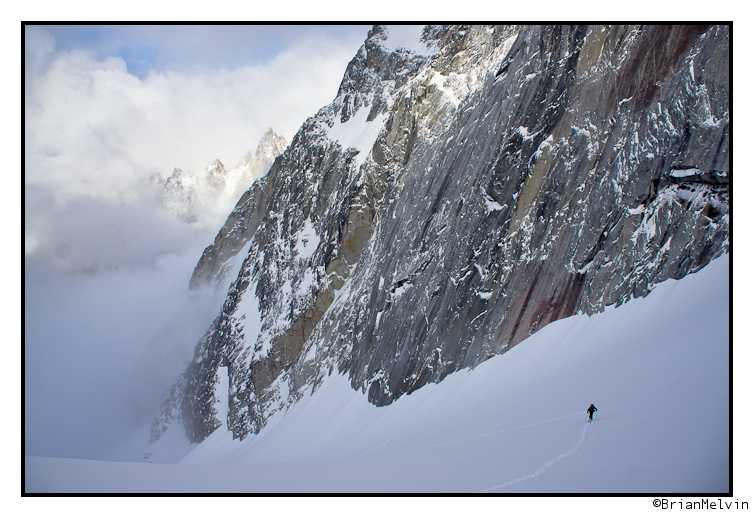 Morning 2 was cold. Here is brian emerging from the fart capsule.

We re-used our skintrack from the day before to access the North Buttress Couloir.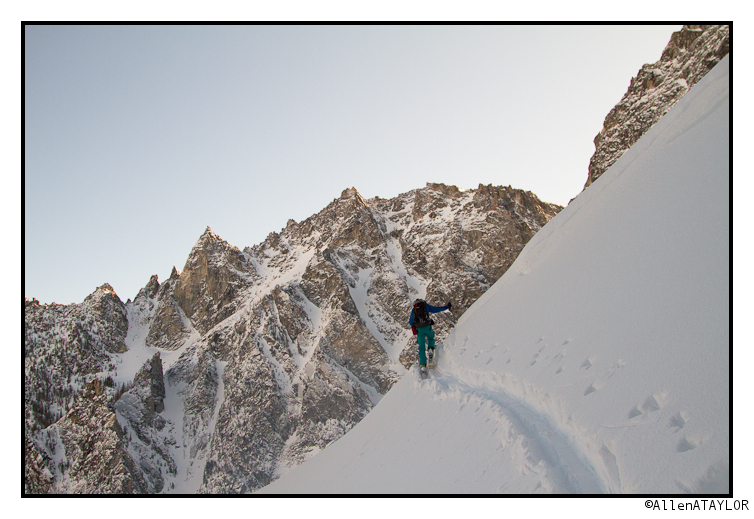 The sun came out and the weather was really startig to cooperate.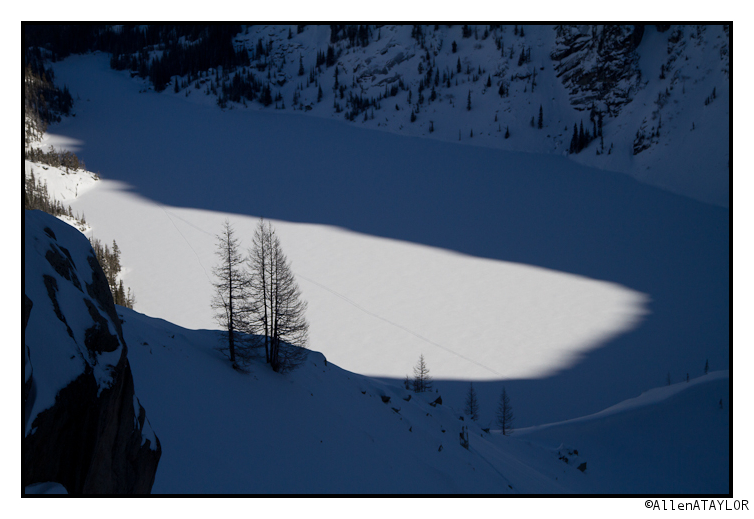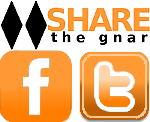 6 Comments
Please consider visiting our sponsors.
Leave a Reply