September 12, 2011 7:32 am | Category: Single Image

Some cool (nifty [neato]) clouds form over Mount Mansfield this fall. Is it a sign of weather about to change, or just a curio? Lionel thinks it's a sign!
Let's hope so!!
Click here to get a larger copy of this picture for a desktop background or something like that. :D (Hint: "Right click, save as" helps)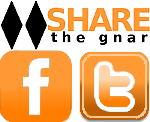 Please consider visiting our sponsors.
Leave a Reply
Browse some other single images: