February 22, 2012 9:01 pm | Category:
Weather
UPDATE – FRIDAY 5:30 AM
Looking at the latest models I'd say that the heaviest snow will not break out until later in the day today.   We're still looking at an additional 8-16 inches of snow across the hills of VT and the Whites.  It's possible the ADK peaks above that according to some of the latest computer guidance (which I agree with).  Maybe some spots there hit 20.
MAJOR REVISION as of 9:01AM 2/22/2012 With the entire system on our front door, I think it's time to simplify this forecast. If you'd like to read the old original discussion go ahead. It's on page 2 but we have pow coming and who has the time to do that?
So here is a nice clean synopsis of what I think Fox is going to do:
Beginning right now we'll see several low pressure systems will impact the Mountains of the Northeast. As I type this a wave of low pressure is currently developing just to our east along the frontal boundary. It's not looking great right now but models are indicating we'll see cooling through the night with a real low developing tomorrow early morning. This low was dead on the forecast models up until a few days ago and now it's bringing the pow. What a re-birth. I think totals across the higher terrain should be in the 3-6 inch range for this storm.
As that first low departs on Thursday afternoon I think we'll see weak snow showers continue with a wrap –around flow. At the very least we'll remain cloudy with temps hovering in around 27-30 across the summits of Vermont and New York.
Friday a second, stronger low will enter the region from the west. This low has bounced all over the place on the weather models in the last week. The European models had the storm tracking through western NY and exploding into a bomb that delivered rain and then heavy upslope snow for Vermont. The American models (GFS and NAM) were less aggressive and appear to be the more accurate solution.
At this time it looks like a primary low-pressure center will deepen around Lake Erie. As it does it will spread out as the primary low becomes stacked under the 500mb trough that spawned it and births a weak area of low pressure towards the coast. This whole dual low center complex will then move east over the ADK then over Vermont through the day on Friday.
As the storm develops on Friday, warm air ahead of it moving north into colder air will spark some heavy precip. Right now the 0c 850mb isotherm looks to remain just south of the southern ADK and ride right over Middlebury. Areas north of that isotherm should see sustained snow down to about 2500 feet or so. Below that I expect mostly rain. At this point totals look to be in the 3-6 range for the first wave on Friday for much of the mountains of the entire Northeast.
The next part of the tale comes as the old primary low, now a vertically stacked and stable low passes over us. About a month ago Winter Storm "Easy" featured a similar lagging low. That low produced a quick 8-10 inches of snow as the moist air and high level divergence combined with orographic uplift along the spine. Looking at the modeled atmospheric profile this time I think a similar result as I see deep saturation, good temps for dendrite growth and plenty of uplift. So as that second low passes I expect another 4-8 inches of snow across the spine from late Friday through Saturday morning.
Lastly, on Saturday afternoon, the storm complex will wrap up to the northeast of us. That will push some more moisture and a cold front cold front through the region. These two features will keep snow showers going along the Greens and Northern ADK though Sunday am. With 1-3 inches expect.
So all in all, excluding what falls with the Thursday event we're looking at 8-16 inches of snow this weekend across the highest terrain when all is said and done by Sunday. Not too bad.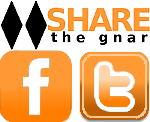 Tags:
Backcountry Skiing
,
East Coast
,
Fox
,
Lionel Hutz Weather
,
lionelhutz
,
lionelhutz ski weather
,
Major Winter Storm "Fox"
,
New Hampshire
,
Powder
,
Powder Skiing
,
Powder Snow
,
ski forecast
,
Ski Weather
,
Upslope snow
,
Vermont
,
Vermont Powder
,
Vermont Powder Skiing
,
Vermont Ski Forecast
,
Vermont Ski Weather
,
Vermont Upslope Snow
,
VTah
,
Weather
,
winter storm naming
16 Comments
Please consider visiting our sponsors.
Leave a Reply