July 15, 2010 1:39 pm | Category:
Weather
Well we're back again for another round weekend weather! Last weekend I hope you all found some time to get outside. Personally I spent a great weekend high in the Adirondacks discovering new slides to ski (new to me), swimming holes to dip in (with natural whirlpool) and elevator shaft trails to hike. Now if every weekend were like that….
Sadly, they aren't!
On that note I better get right to it. I'm going to have to keep this forecast short and to the point because real job is barking at fun job. (Yuck!). Sorry!
Overall the pattern for the weekend appears typically summery.
Friday will start out warm with humidity building during the day. Similar to last Friday, a front will push in from the NW. CAPE values in the 1000 to 3000 k/j range ahead of the front and favorable LI values suggest a few severe t-storms could break out in the afternoon as the front moves east. While I don't see a lot of severe weather, with the dew points ahead of the system and this being July and all, you really have to pay attention. Any T-storms that do develop have the potential to put down 1-2 inches of water very quickly and produce hail. So from about 2pm on you should have an ear and/or to the sky. As for sky cover I think the higher terrain will get socked in rather early in the day as the moisture and approaching system hit the peaks first.
UPDATE
Again, sorry for not having to time to put up pretty pictures but sometimess you gotta just make sure you keep getting that paper. You know how it is….anyway…just wanted to make a note that if you are planning on heading out into the North Country today, be aware that the storms rolling in later are rolling in wet. 1-2 inches as I said before is well within reason and a little more widspread than previously indicated. Severe weather is down but water is up. A fair trade I suppose.
Behind the front, Saturday looks nice. As the upper trough swings through a few extra clouds and a stray shower could be possible in the North Country as the uplift from the mountains provides that extra oomph. A tight pressure gradient behind the front could also bring some gusty winds to the area Saturday morning.
For the most part however the day should be nice and trending to better as the afternoon progresses.
Sunday looks like the best day of the weekend with a small ridge of high pressure over the Northeast. Scattered clouds with mountain effect puff balls should allow for plenty of sun. Low humidity and seasonable temps will combine for a nice summery feeling. A great day to get outside.
Beyond Sunday, a very interesting weather scenario is shaping up. A strong system will work its way across the upper lakes. As this system approaches the North Country it could bring with some very severe weather. I'll have some time to look at this tomorrow and so I'll update then.
Have fun!
Again- sorry for keeping this so short. If you want more details PLEASE email me. I'll respond as much as I can! If I have to put up all the pretty pictures tonight or tomorrow I'll do that as well.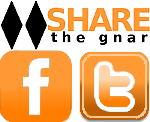 One Comments
Please consider visiting our sponsors.
Leave a Reply