Is this is a trick? Or is this a treat? We were soon about to find out…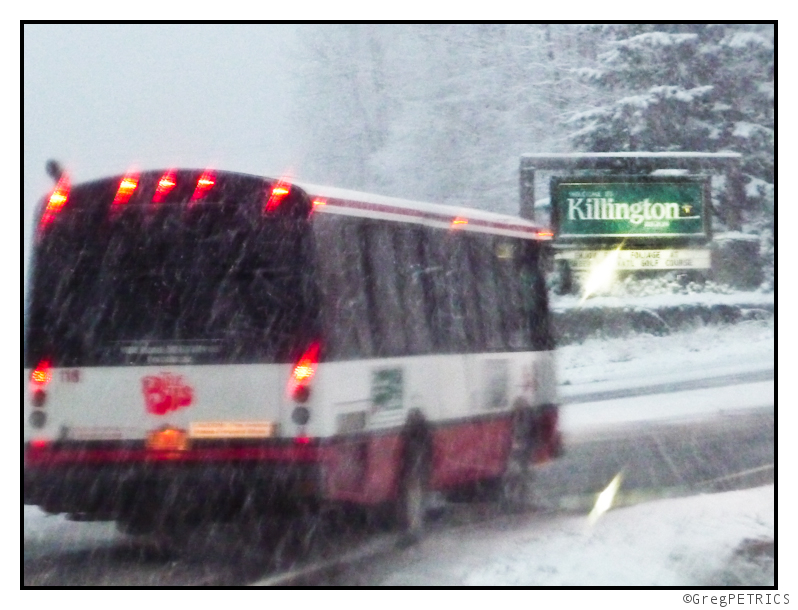 Some neighborhoods tend to give out the full size candy bars, and some don't. We went looking for the full size candybars.

Look. I'm not going to sit here and tell you these are the best pictures ever. I know they're not my best. It was snowing a blizzard, it was dark, it was cold, it was windy and the filter on my camera shattered. But you know what? We had a lot of fun eating full size candy ba—I mean, SKIING POW on October 27, 2011.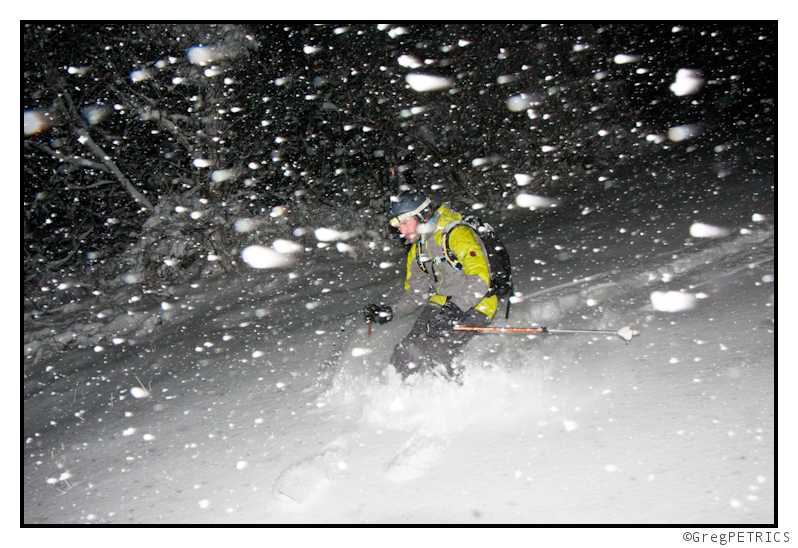 Sew gowe git sum four urself… Earn you candy bars. Earn your turns.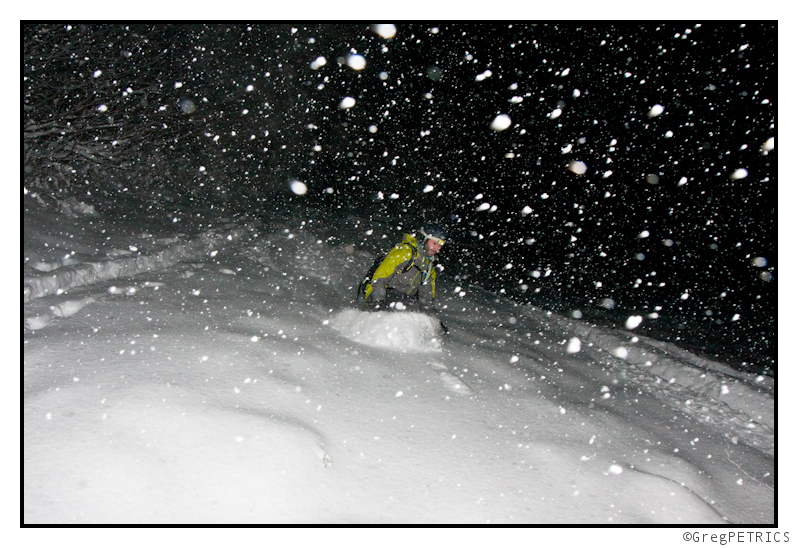 Full TR later once we see what the rest of this week brings!
QUICK EDIT: Just editing this really quickly at lunch to say "Apparently the 'K' in OKtober doesn't stand for HiKing Killington…" This was spotted at the base area today. Too bad for hikers.. The good news for everyone else is: KILLINGTON OPENS TOMORROW!!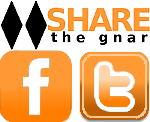 Tags:
East Coast
,
Killington
,
Vermont
,
Vermont October 2011 Snow
21 Comments
Please consider visiting our sponsors.
Leave a Reply