The North Shore of Hiking: A Presidential Range Traverse Adventure
September 16, 2009
Like most of my adventures in the Whites, this hike was conceived last minute and planned in a mad rush. I had a few days off work at EMS which happened to correspond with a unique (for this summer) period of very high pressure that was holding over Mount Washington, so I decided I'd better make use of it, lest I regret it later. Having through hiked the Long Trail and been all over most of the mountains in norther VT, I was more inclined to do something over in NH. The weather was looking great, so I decided to go do the Presi Traverse in a day.
Initially Greg wasn't free to hike that Wednesday, so my plan called for driving to the parking area on 302, parking the car, getting on my bike and biking the 28 or so miles to one of the northern trail heads. From that point, I'd hike back to the car. Greg was intrigued by the plan and decided it was now or never. He called in sick to school and signed on to the hike.
Carbo-Loading the night before.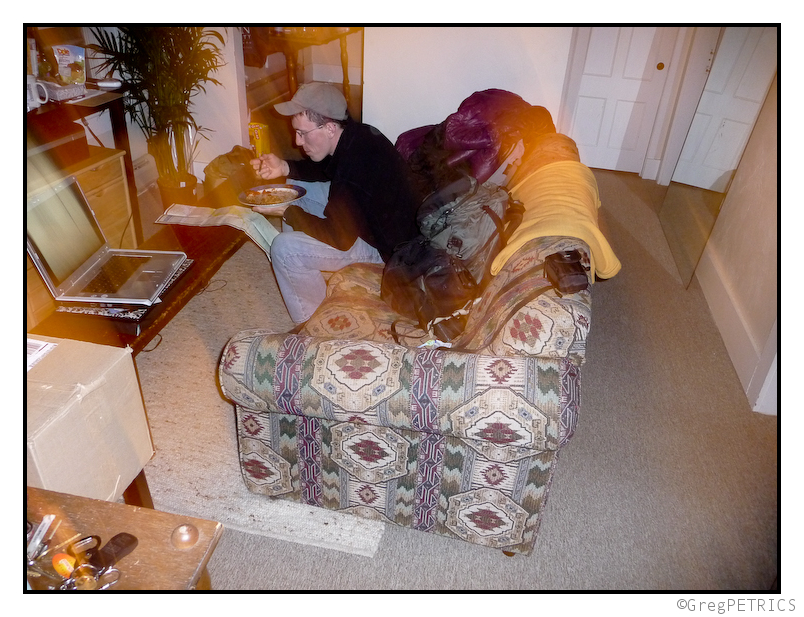 Our original group plan (the plan changed many times), involved getting up in Montpellier at 11:30 PM, driving to the whites and hiking through the night by moonlight. After that massive dinner, I was in bed and fully asleep by 830PM, at 9:30, Greg woke me up to tell me that he was having trouble sleeping and would rather get up at 3 and have a more normal early morning start. Then something very unusual happened: "Yes!" I thought to myself, "I can sleep till 3, what a relief"
We woke up at 3 and were on the road almost immediately. In the pre-dawn hours we made very very good time over to 302 where we left Greg's car. We then took mine over the Jefferson notch road and parked at the Pine Ridge Trail head. 3.5 hours or so and only 3 moose sightings on the way over!
Pine ridge is aptly-named and warrants little further description.
Your shirtless narrator reaching treeline: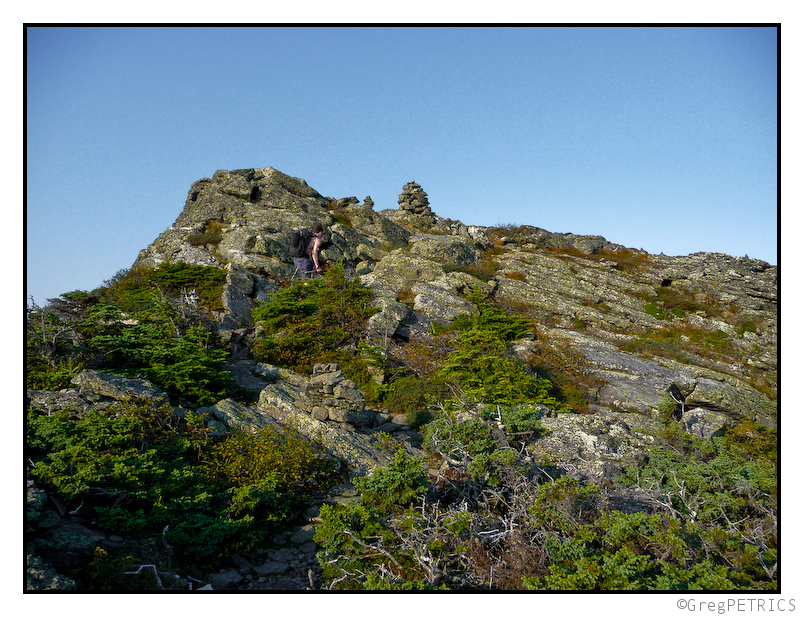 From whence we came: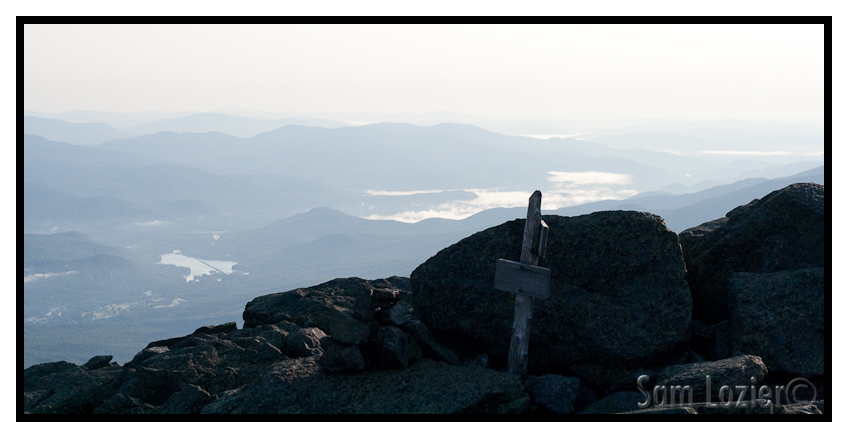 It was shaping up to be a good morning, the sun was super bright on my casper-like complexion though… (yes we are hiking all the way over there Sam…)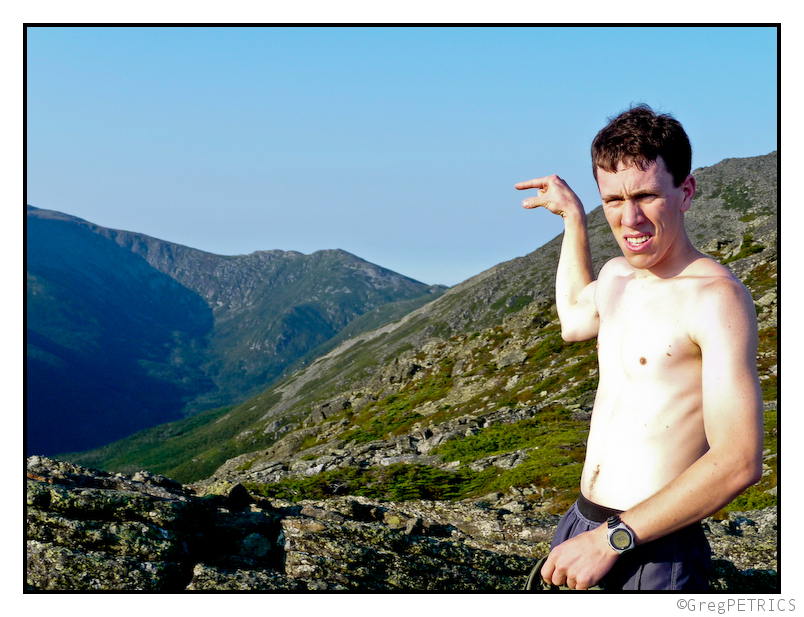 Greg leading past the Madison Hut. 2- hours to this point.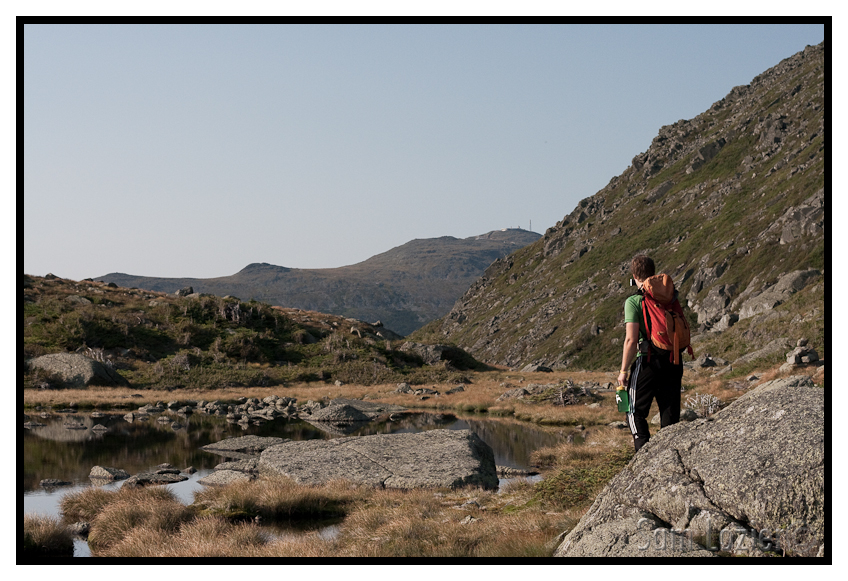 ---
Read about the author:
Sam
---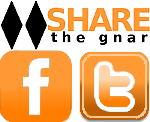 14 Comments
Please consider visiting our sponsors.
Leave a Reply