A Completely Average April
April 26, 2010
The last time we logged a full trip report the summit of Mount Washington was experiencing record breaking heat, and we wore T-shirts and sunscreen circumnavigating Mount Adams IV. Since that time, the weather has changed. While the valleys have continued to enjoy spring, winter has regained its grip on the mountains. This return to winter came abruptly on April 9th. The summit of Mount Washington hadn't recorded a temperature below 27 in the month of April, when suddenly the mercury plunged to 13 degrees, and over the next three days about 5 inches of snow coated the mountain. Then just one week later another 15 inches fell out of the sky. In other words, it's been a completely average April in New England. Needless to say the F.I.S. were on hand to schuss, and document the madness.
During the first round of snow on April 11th, we headed over to the Gulf of Slides, hoping to find some deep drifts to ski on. All of us were starving for fresh pow (having not had a whole lot since that sleeper day and/or Shittadar Peak), but the best snow conditions we found were dust on crust. The worst, we shouldn't mention. Regardless, Christian was still pretty stoked to see the mountains bathed in white again.

We went home after a fun but less-than-awesome day in the mountains, and since we weren't able to see into the future, assumed that our days of skiing fresh snow were over for the season. In times like these it is a F.I.S. tradition to go up to the top of Bolton Ski Area, drink a few Rock Art Vermonsters while reminiscing about the season, and then make a few haggard turns connecting the left over patches of snow. Sitting on the couch thinking back on a great winter season, Greg realized that it wouldn't do any harm to pour a libation to Ullr as a way of thanking him for bestowing such glorious gifts on us all year (don't worry BVSP, we didn't pour beer on your carpet!). Those VTah days seemed so far gone; the lake effect powder snow festival at Mad River back in December, and the magic snow celebration on Mount Mansfield in February seemed like they happened during another lifetime as Greg poured those precious drops of liquid from the bottle.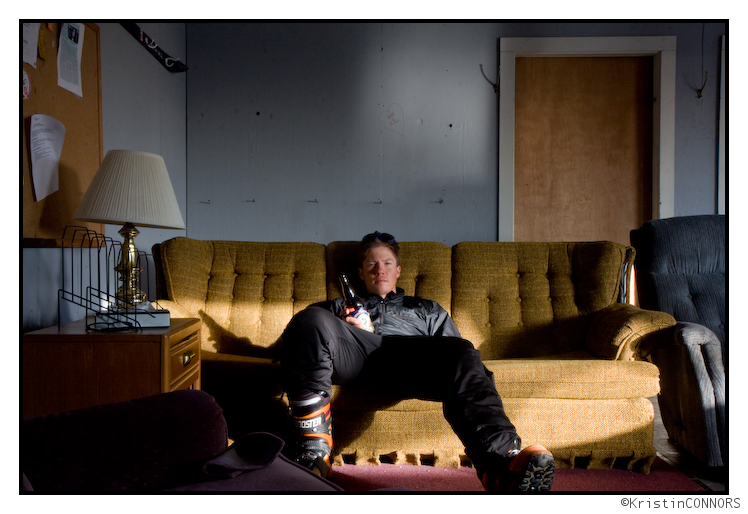 As luck would have it, this was perhaps one of the most fruitful spillings-of-great-beer-on-old-snow in F.I.S. history: the next day, April 13th, several inches fell on Mount Washington, and strong northwest winds deposited it deeply into a few cherished locations. While VTah would have to wait, classic April skiing New Hampshire was on tap. The following day, April 14th, we went up and harvested that powder snow under perfect sunny skies. Icelanticskier made the first glorious turn of the day.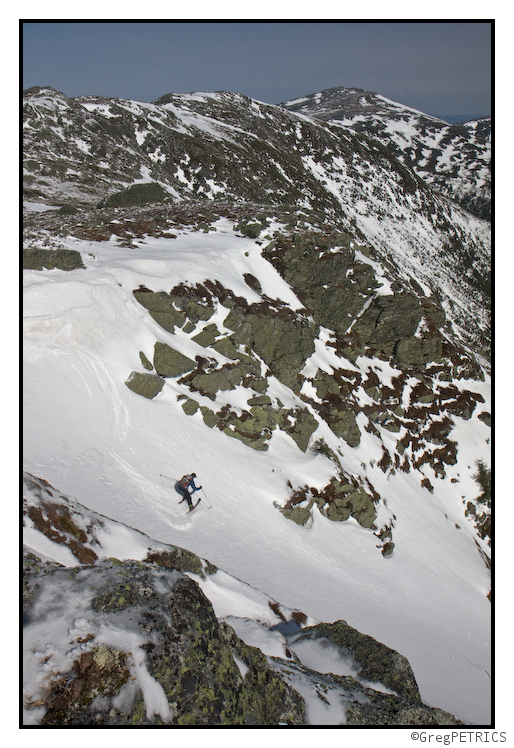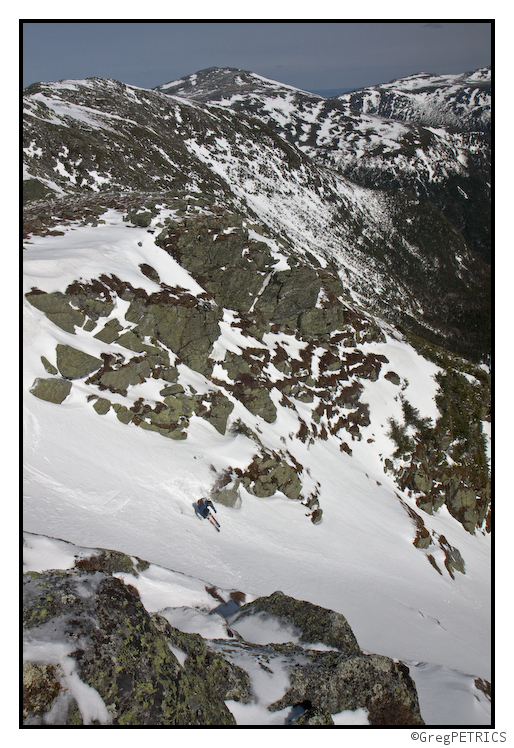 These turns were simply unbelievable.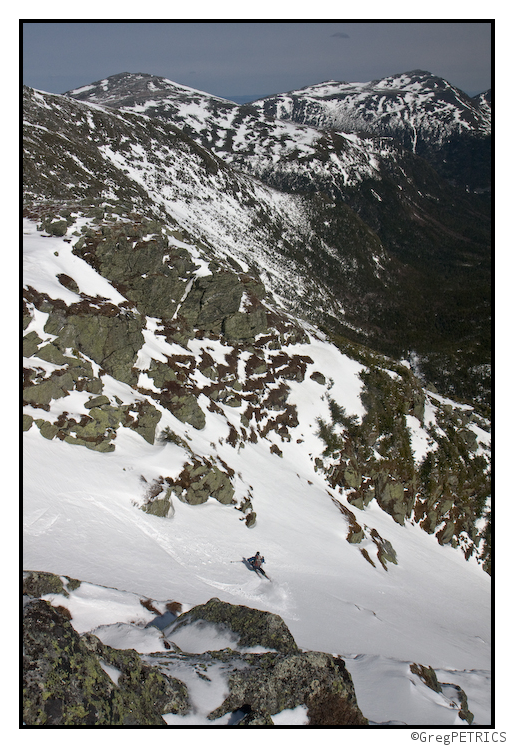 ---
Read about the author:
The F.I.S.
---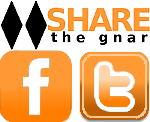 12 Comments
Please consider visiting our sponsors.