A Day Fit for Kings
March 12, 2010
When spring weather hits New England, skiers get excited. The warm sunny days and gentle winds whisper to us, telling us to head to the hills. After skiing ski resorts all winter, we decided to head to our favorite backcountry skiing destination: Tuckerman Ravine. We got an early start to avoid the crowds, and started up on a narrow hiking trail with no one else in sight.
This should have been our first clue. After all, the trail to Hojo's usually has a steady stream of people on beautiful bluebird days, and it's wide enough to drive a snowcat up. Still, Selma came in with abnormal southeasterly winds and dropped 50″ of snow on the mountain. This snow filled in all sorts of strange places that normally are just rock fields, so we reasoned the trail to Hermit Lake might have gotten a little more filled in than usual. Sure enough, we soon skinned around the bend and found the ravine opening up in front of us.
Tucks sure has a weird snowpack this year!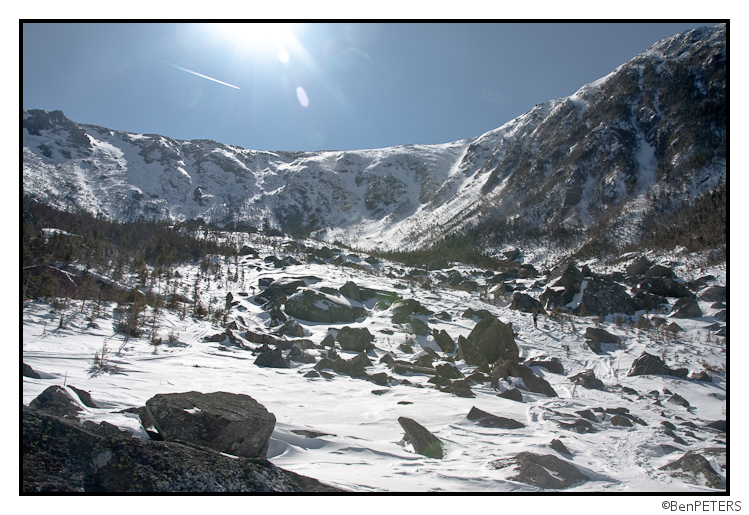 We had trouble picking out our favorite lines with the strange windloading, but everything looked skiable and stable, so we continued upward.
Tom climbing the Wasatch-esque skintrack through the alpine shrubbery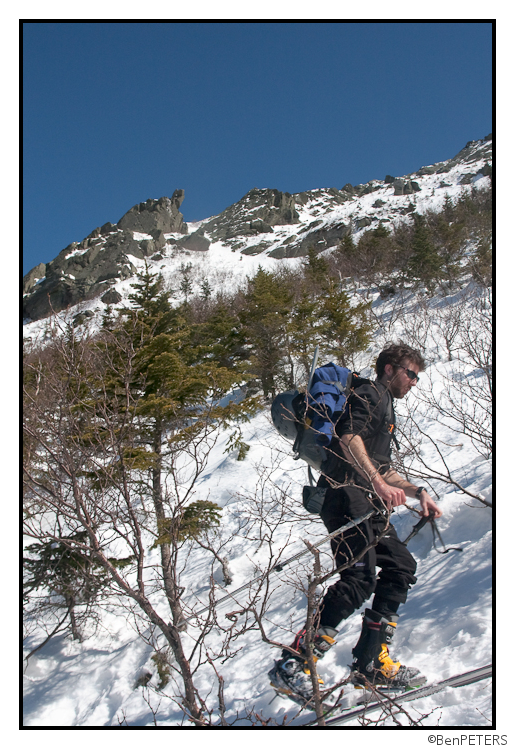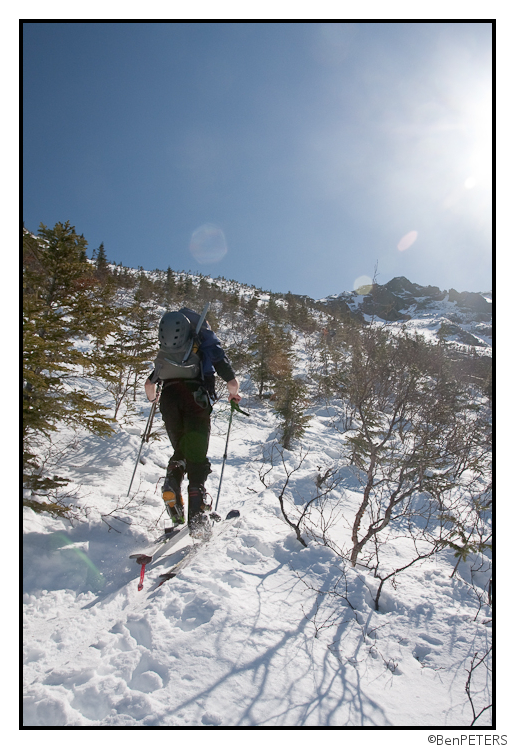 I like to smile when I'm in the mountains.

---
Read about the author:
Ben
---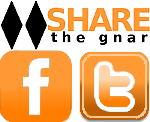 28 Comments
Please consider visiting our sponsors.
Leave a Reply to ml242