Afterwork Vermont Whitewater Adventure
August 18, 2010
One of the problems with having a job is that you're supposed to go to it. Sometimes you get lucky and can sneak away when conditions warrant, but other times you can't. Here at FIS we've been taking advantage of the long summer days rushing around trying to get post-work adventures in, so I'm only now getting the chance to post some of it.
This story starts the week after my run of the West Branch Deerfield. My friends Nick and Kurt both had nothing to do one Thursday afternoon after a thunderstorm (ok, so I only worked a half day…), so we headed back to the New Haven. Although it was a lot lower than when Brian and I had caught it after the monsoon a week earlier, it was still very runnable, and this time we brought a better camera!
---
Read about the author:
Ben
---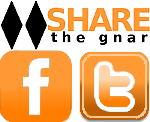 7 Comments
Please consider visiting our sponsors.
Leave a Reply to K_C