Unbusted
July 9, 2010
For the past 98 days I've had one thing on my mind.  "When was I going to be able to get up into the Argenta slide path of Big Cottonwood Canyon and rescue the ski I'd lost there in my ankle breaking accident on April Fools Day."
It has been a trying few months, but I've been recovering one MHL at a time (free FIS sticker to the first MHL decipherer).   Everyday, gaining more of my usual luster, and cranking out endless miles of imaginary single track on my stationary bike.   Ever so slowly, like autumn into winter, I'm getting back to my old habits.  The kind where you root around in the wilderness.  I started out slow with a SPA trip here and there.
After a few smaller journeys, a couple of outside mountain bike rides, I knew my peg was ready for a bigger mission.  And not just any old mission, but a freakin' rescue mission!  We gathered up a crew of ski huntin' maniacs and went after it.
Here's a recap of how the ski got lost in the first place.  If you already know the story, skip on over to page 2.
On the morning of April Fools Colby and I headed out of Salt Lake around 5 AM for a dawn patrol in about 2 feet of snow.  It was nuking like only it can in the Wasatch, under a heavy NW flow.  It was snowing so hard that it took us nearly 8 passes by wide spot in the road to find the trail head.  We spent a few hours breaking trail and finally started skiing around 8.
It was joyous.  Some of the lightest, driest powder of the 2009-2010 season in the Wasatch.  And if you don't believe me, here's some proof: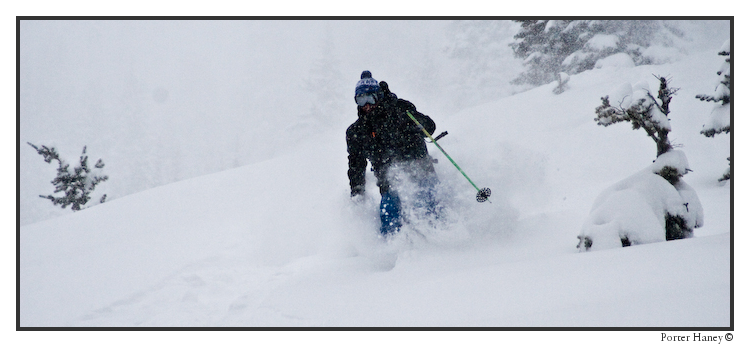 Right after this picture, I took off to score some of my own face shots, while I was tunneling down the mountain, I preceded to hit a rather large stump and that was that.  No more skiing for me.  When I hit the obstruction, I lost my ski in a small point release around my crash site.  Yep, you read that right, it was a full blown crash site.
With my injured leg, we knew we'd better focus on getting me down the mountain and not on finding my ski.
---
Read about the author:
Porter Haney
---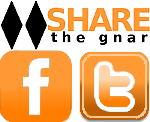 15 Comments
Please consider visiting our sponsors.