Christmas Break in Snowy Utah
December 29, 2010
After the insane deepness of VTAH 5 a few weeks ago, I left the east coast and flew to Utah. Since then I've been bouncing around between Alta, Park City, and SLC and skiing every day. Over 100 inches of snow have fallen since then on top of an already-impressive early season base. I haven't had a whole lot of time to get pictures online, but here is a summary of some of the adventures of the last three weeks.
As soon as I got to Alta, it started snowing. After a few days of powder skiing inbounds to get my bearings, I began to poke around the sidecountry. It was immediately apparent that there was a lot of snow!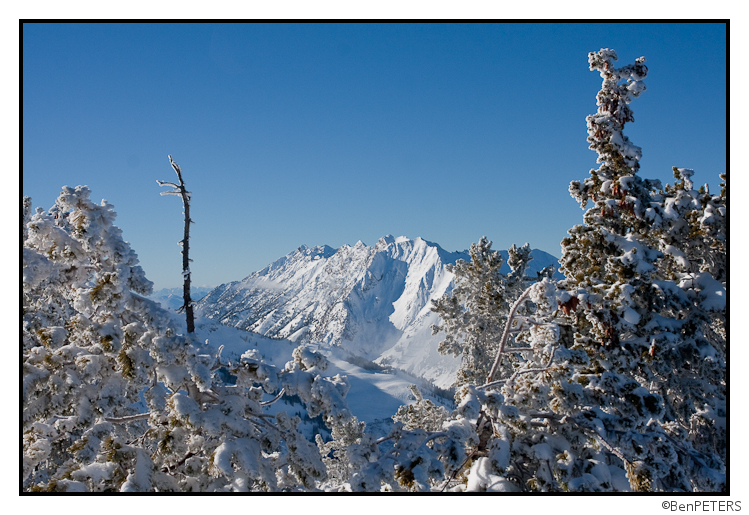 I didn't take many pictures over the first few days, but I couldn't resist taking advantage of some golden hour light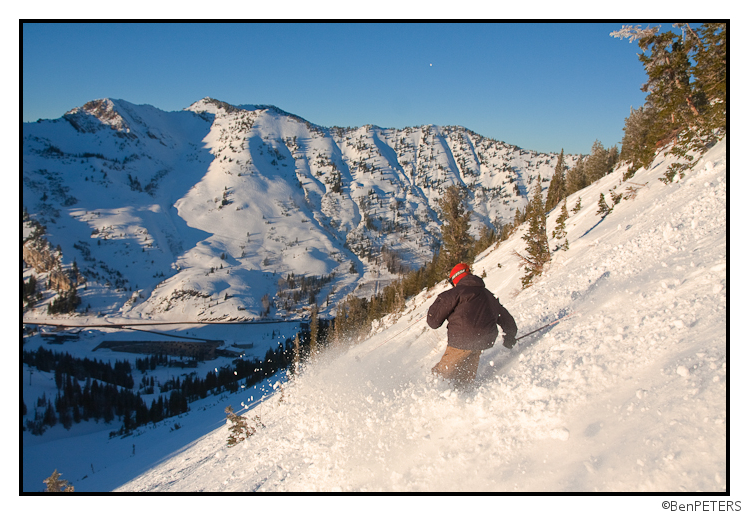 Walker ripping up Stonecrusher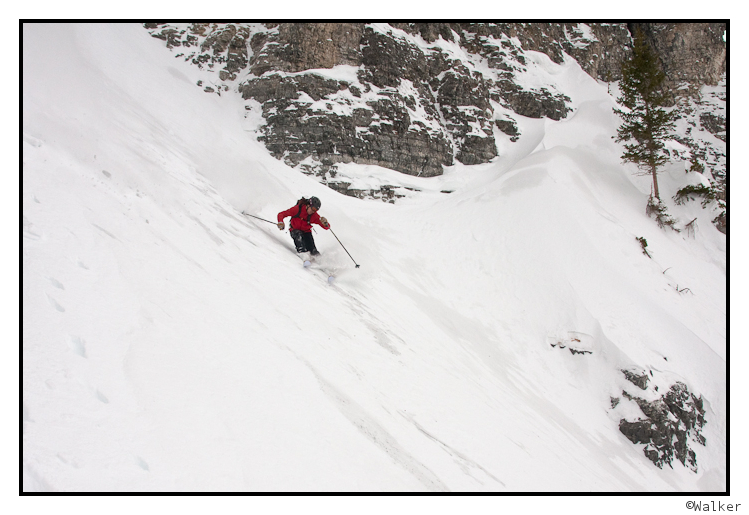 Devil's Castle opened up and Walker grabbed a picture of me
Another storm came in a few days later, dropping a foot of fluff. I ran into a few guys in the Alta sidecountry and got some Utah bluebird powder shots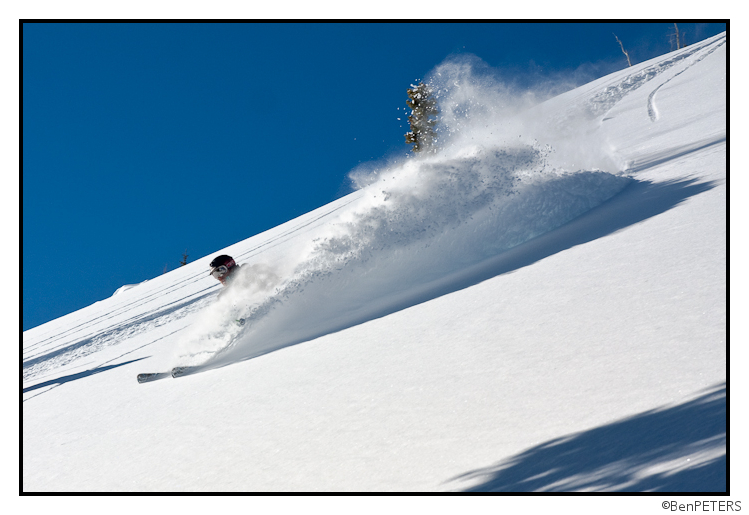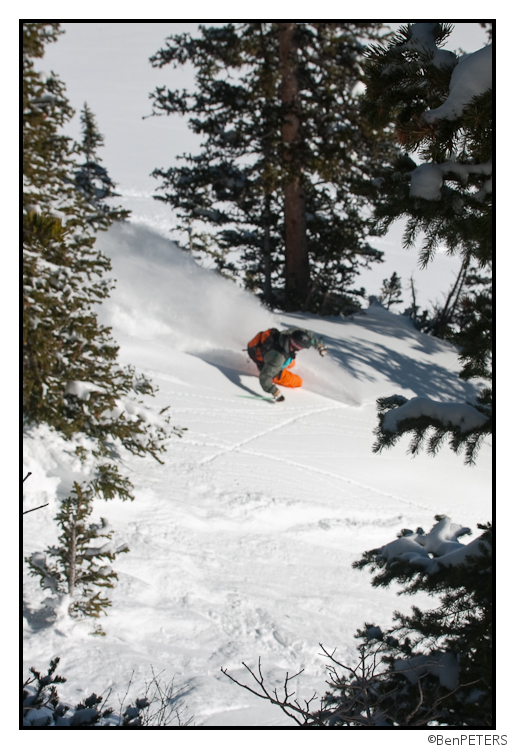 Unfortunately, Kate and I had an errand to run in Colorado, so we left Utah behind for a few days. We decided to check out the schussing opportunities at Berthoud Pass along the way though…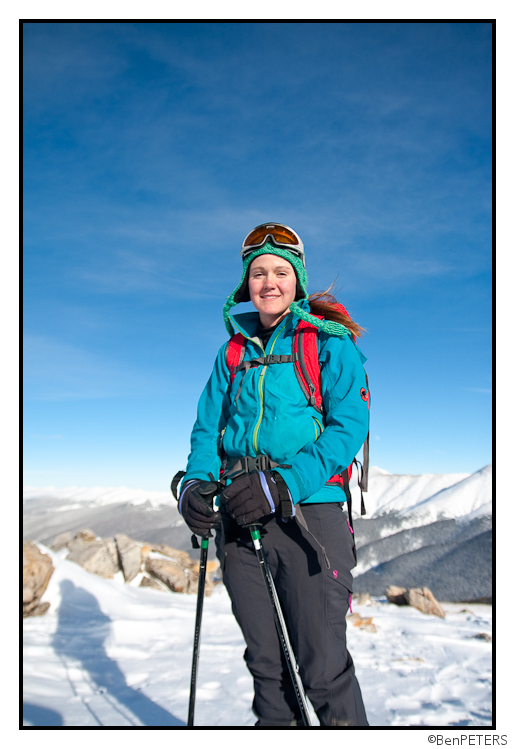 Kate likes skiing in the sun!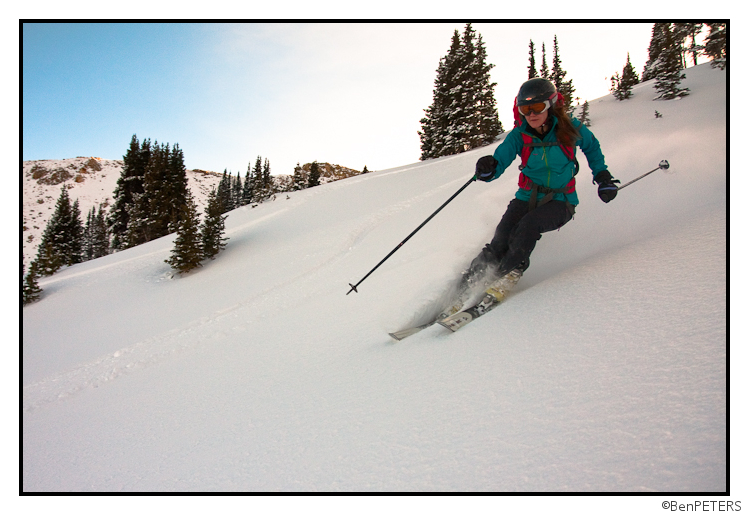 It snowed in Colorado too!
---
Read about the author:
Ben
---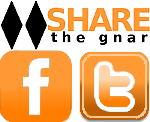 4 Comments
Please consider visiting our sponsors.
Leave a Reply