Fall: From Low to High
October 18, 2010
First things first: This Trip Report goes out to FIS' own Lionel Hutz. He called the October Nor'easter EARLY, and then followed the storm through to the end. Everyone owes him a big thanks for the hard work he did to help us get the weather information we need to find the snow we want. So please join me (in the comments below if you wish) in saying "THANKS LIONEL!"
Now, onto the first skiing trip report of the season. By now most everyone knows that a giant storm came through the northeast on October 15, 2010. I wouldn't be surprised if several of you missed a few of the finer details of the storm though, so I will recap them for you.
The effects of the Nor'easter started to be felt when a deep low pressure system came up the east coast on Friday October 15th, surged over Cape Cod, and then entered the Gulf of Maine where it parked itself. Needless to say it brought high winds and large amounts of precipitation into the northeast. The storm was so strong that at one point its pressure was measured to be lower than that of all the current tropical storms in the Atlantic.
As with all Nor'easters, this storm had a strong counter-clockwise rotation, much like a hurricane. This rotation was so strong however, and the storm was positioned in just the right spot in the Gulf of Maine, that the storm came in kind of "backwards," and deposited more snow in some places than others. In particular–at least at elevations below 3500 feet–it bucked the trend and gave peaks like Killington and Whiteface more "winter" than Mounts Washington and Mansfield.
The reason for this was that, because of the position and rotation of the Nor'easter, at places like Killington and Whiteface, the storm's moisture was able to mix with cold winds from the north-and-west and produce copious snow all the way to the base lodges there. Meanwhile places like Mounts Washington and Mansfield received the moisture "direct" from the ocean on easterly winds, and lacked the deep cold air to bring snow to lower elevations. Hence this storm brought snowfall in much greater quantities to elevations between 2,000 and 3,500 feet in the region from Killington to Whiteface than it did to the same elevations in the region between Mansfield and Washington. This outcome is exactly opposite from normal. Therefore, low on Mansfield and Washington things were grim, but higher up–say above 3,500 feet though–well, you'll just have to read on. Anyway, now that you know about the weather event, the remainder of this TR will tell a tale about Fall… From Low… To High. Much like the storm itself, it is "backwards," if you will.
Chained to engagements on Friday morning in northern Vermont, part of the FIS team had no choice but to standby as we read tweets of "nukeage" from Killington and Whiteface. (And since then we've also been treated to a cool writeup on this storm at Killington from Tim at Ski the East as well.) Essentially all we could do was hope better weather conditions would come to points north of Route 2. Low on Mount Mansfield, a thin layer of white was visible below a 3400 foot cloud deck. Low on the mountain the conditions were wet, windy and grim.

To make a stupid story short, we left Stowe as quickly as possible and headed as far south toward Killington as we could before nightfall. At the Middlebury College Ski Bowl a thin layer of white frozen stuff allowed us to make our first turns of the new season. Christian gave a thumbs up… but it was faked. We were cold and wet, and were hearing tales of better things further south (and have since heard of better things higher up on the Monroe Skyline as well–thanks to Brian at Adventure Skier).

Despite the conditions, I couldn't help but smile. Sliding is fun. I'll count this snow-with-skis-on-it-at-low-elevation as Day 1. I've definitely had worse.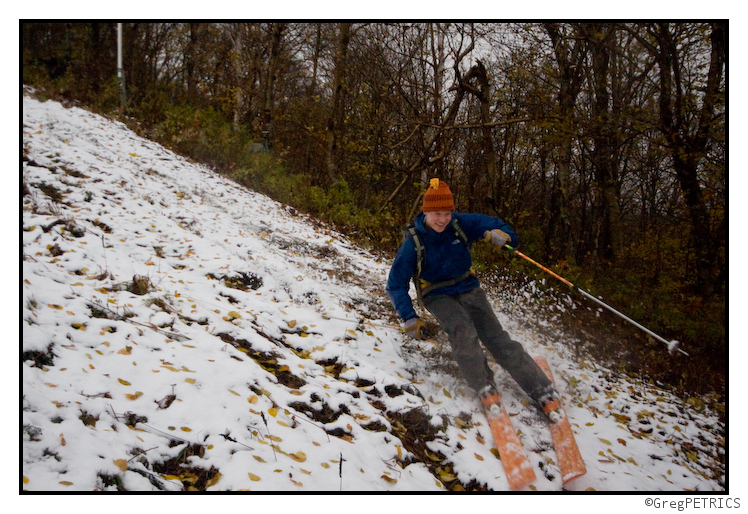 Enough of that garbage though… moving on… moving up… moving higher, the following morning we made our way up Mount Mansfield. The riding was REAL this time. The snow was deep–between 12 and 18 inches deep near the top–and the schuss was glorious. Christian enjoyed his first genuine surf of the season. This hand gesture was NOT faked.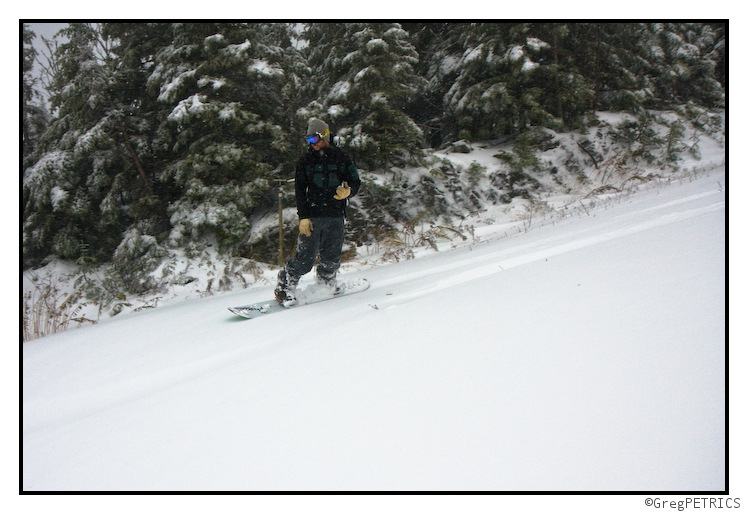 The snow was VERY good. Most important detail: we could go as fast as we wanted.

---
Read about the author:
Greg
---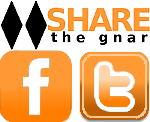 31 Comments
Please consider visiting our sponsors.