The (Other) White Ribbon of Death
October 25, 2010
On Friday October 22, 2010 I got official word that the official ski season had officially begun with the first official White Ribbon of Death (WROD) in North America. Being a die hard skier, I wanted to make a schussing of it. Unfortunately my Twitter feed was acting up so I couldn't determine where the first official WROD of the season had been installed. Without Twitter functionality to facilitate communication of short timely messages I was schussless; lost in a sea of fallen leaves. Thinking two heads were better than one, and since the only reliable forms of communication are somehow avian-related, I frantically sent a messenger pigeon to Ben asking him if he knew where the schuss was.
After many hours, and many more pounds of feed we came up with a list of potential locations where we might find the WROD. Ben pigeoned to me that this place was pretty good last weekend, but that unfortunately it had a WBOD (White Blanket of Death), not a WROD. Based on his understanding of the management of that mountain, Ben figured they were not likely to convert a deep WBOD into a WROD by turning on the snow guns for a few hours so they could open to the delight of thousands of eager customers. That made perfect sense to me, and so we ruled it out. I put my thinking cap on for a few minutes and then re-pigeoned to Ben that the lower elevations at this place had a much thinner WBOD as of the previous weekend, and it was thus conceivable that they had a WROD this weekend. Alas though we ruled that place out as well due to the well publicized budgetary woes of higher education's endowments.
Since everyone knows the first ski area to open on the east coast is always in Vermont we were also able to rule out every resort in New Hampshire, Maine, New York, Massachusetts, Connecticut, New Jersey, North Carolina, etc. Never in the history of resort skiing have Vermont ski areas been beaten to the punch, and lost the race to open their slopes for hundreds of thousands of die-hard, mostly-gainfully-employed, work-hard-play-hard skiers and riders salivating to get "that feeling" for the first time in months. (I mean seriously: Who would be so stupid as to tell that kind of crowd that they don't want to take their money for another month-or-so?!)
With the pigeons out of energy, and the weekend rapidly approaching, we had to decide. Masters of logic that we both are, Ben and I ran a few calculations, made a few graphs, consulted our abacus and finally reasoned that the most sensible place for the WROD would be high… not low; as high as we could go in fact. Brilliant! Furthermore, we surmised that as long as we headed up rather than down we'd find the highest point, and thus the WROD in no time. With this Bulletproof Plan nailed down, we packed our bags, beer and schuss gear, and set out late on Friday night on a quest for glory, snowgun-faceshots and Nutella-and-Fluff sandwiches… but mostly Nutella-and-Fluff sandwiches. Those things are cheap, tasty and hold up well in a backpack. Also I really hate skiing under the guns because I'm a wuss.
After hours of white-knuckle driving, we parked our cars at the base of some mountain, put our skins on and headed up in accordance with The Bulletproof Plan. A dubious moon rose over our brilliant endeavor. (Or was that a brilliant moon which rose over our… nevermind.)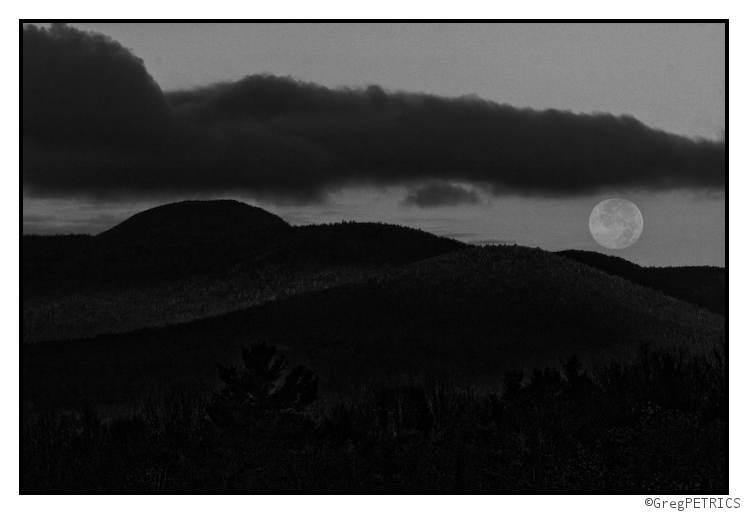 Despite our highly original Bulletproof Plan, in keeping with the FamousInternetSkiers.com tradition of getting horribly confused while trying to find the schuss, we quickly ran into a problem. We realized that our Bulletproof Plan was showing some faint signs of weakness. We weren't sure if it was a problem with a self-reference or whether our document was tautological, but we noticed that The Plan did not allow for us to make a quick schuss if we found a WSOD (White Something-besides-ribbon of Death) before happening upon the official WROD. We thus quickly made Amendment Number One: schuss any worthy WSOD should it present itself prior to finding the official WROD. We quickly availed ourselves of this Friday evening when we found a pretty fine Something. Christian took first taste.

After having a few laps of fun on this fine little WSOD, we pushed up. A little further along though, the sun came out and illuminated another beautiful (if slightly rocky) WSOD. Ben couldn't resist exercising the rights guaranteed to us by Amendment Number One yet again.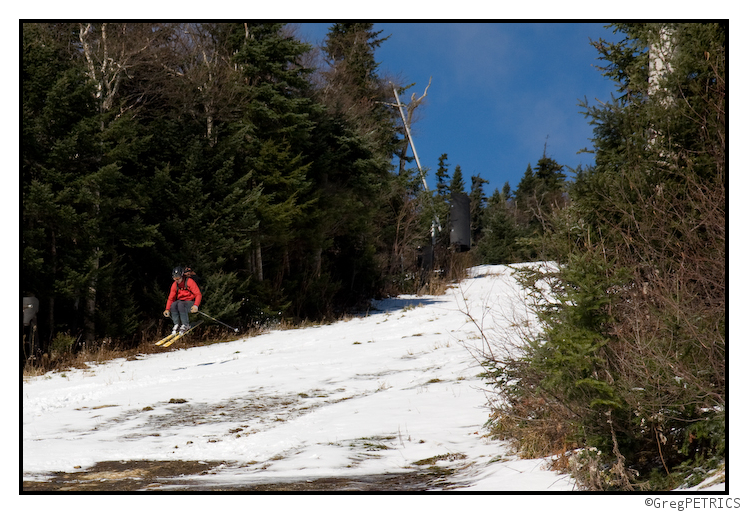 ---
Read about the author:
Greg
---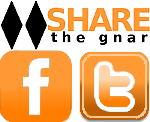 17 Comments
Please consider visiting our sponsors.
Leave a Reply to K_C