Today was the first day in several without a foot of fresh in VTah… and so the FIS headed deep into the jungle to find the goods. It's hard to believe that two weeks ago the ground was bare. We're all praising Ullr, and continuing to do our "thingy" dances, because we have been riding some insanely good "goods". Be on the lookout for the TR in the next 48 hours!
KC making the difficult decision: powder to the right, or powder to the left?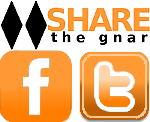 Tags:
East Coast
,
Vermont
,
VTah
One Comments
Please consider visiting our sponsors.
Leave a Reply