It's been a great week of powder skiing at the resorts here in Utah, but today we decided to do something a little different. A little known fact is that Kate and I are secretly amateur bird-watchers, so we decided to go out looking for the elusive Bluebird. We have it on good authority that the Utah Bluebird is frequently seen after days of deep powing, so we decided to head to a zone we knew would have plenty of deep snow.
Unfortunately, we didn't spot anything on the way up. We headed to the highest point we could find, in the hopes that we could spot some tracks.
We knew we were hot on the trail of some serious Wasatch Bluebirds. We switched over, hoping to catch up to them on the descent.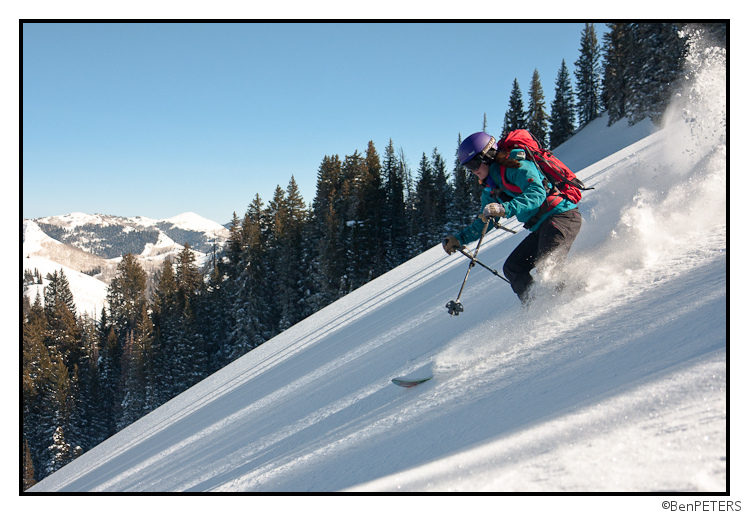 In the end, we just barely missed the flighty bird. We knew it was out there, somewhere, but we never did get a glimpse of it…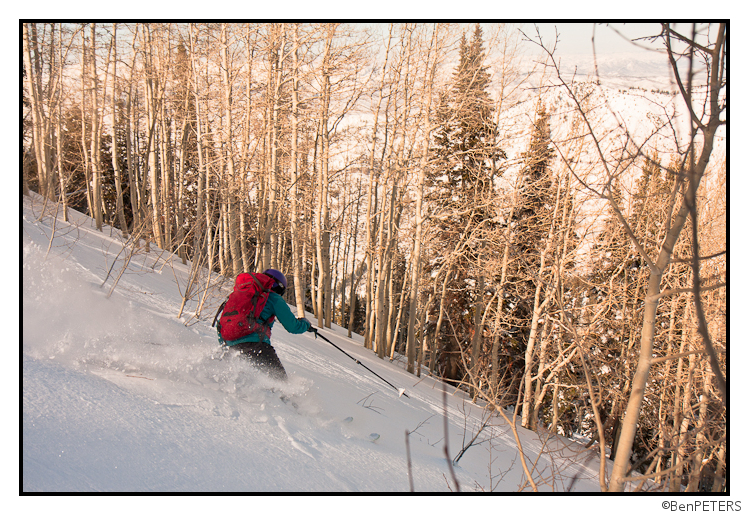 Fortunately, the skiing made up for it!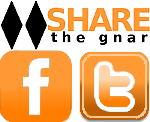 Tags:
Ben
,
Bluebird
,
kate
,
Mill Creek
,
Powder
,
Skiing
,
Utah
,
Wasatch
4 Comments
Please consider visiting our sponsors.
Leave a Reply