TOTALS THROUGH TUESDAY:
I told you FEETS: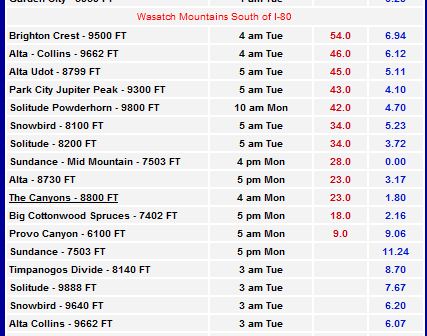 Sorry Cottonwood peeps.  I haven't been rejecting you.  Just with all the silly messy snowy and active weather on the East Coast it's been hard to turn my attention elsewhere.  But with a cold high pressure and light snow snowers settled into the East Coast for the rest of the week (until Sunday night when we have to look at potential coastal storm impacts) I have time to discuss the 'Satch's next snow event.
As one system exists towards the southeast a weak ridge of high pressure will build in briefly.  However, by friday elements of a large western storm will be moving into the region.
As you can plainly see below, a large pacific storm with deep moisture will spread inland towards the inter mountain region.
Now there are two important things about this storm. First it has tapped fairly deep subtropical moisture out over Hawaii. Some people have said it's tapped the famed "pineapple express" firehose. I'm not so sure it's that direct but regardless there is plenty of liquid here.
Second note the path. In UT there are two major storm tracks – storms drop down through the state from the pacific NW and storms swing into the state from Central and So. Cal. This is the path of the current storm. This means it will bring moisture in on a W/SW flow. Instead of orographic forcing affecting the NW facing slopes the best, it will affect the SW facing slopes. Also, the air column will be a few degrees warmer than normal so a denser snow is expected.
By the weekend the storm has spread well inland and precipitable moisture is well entrenched over the Wasatch front.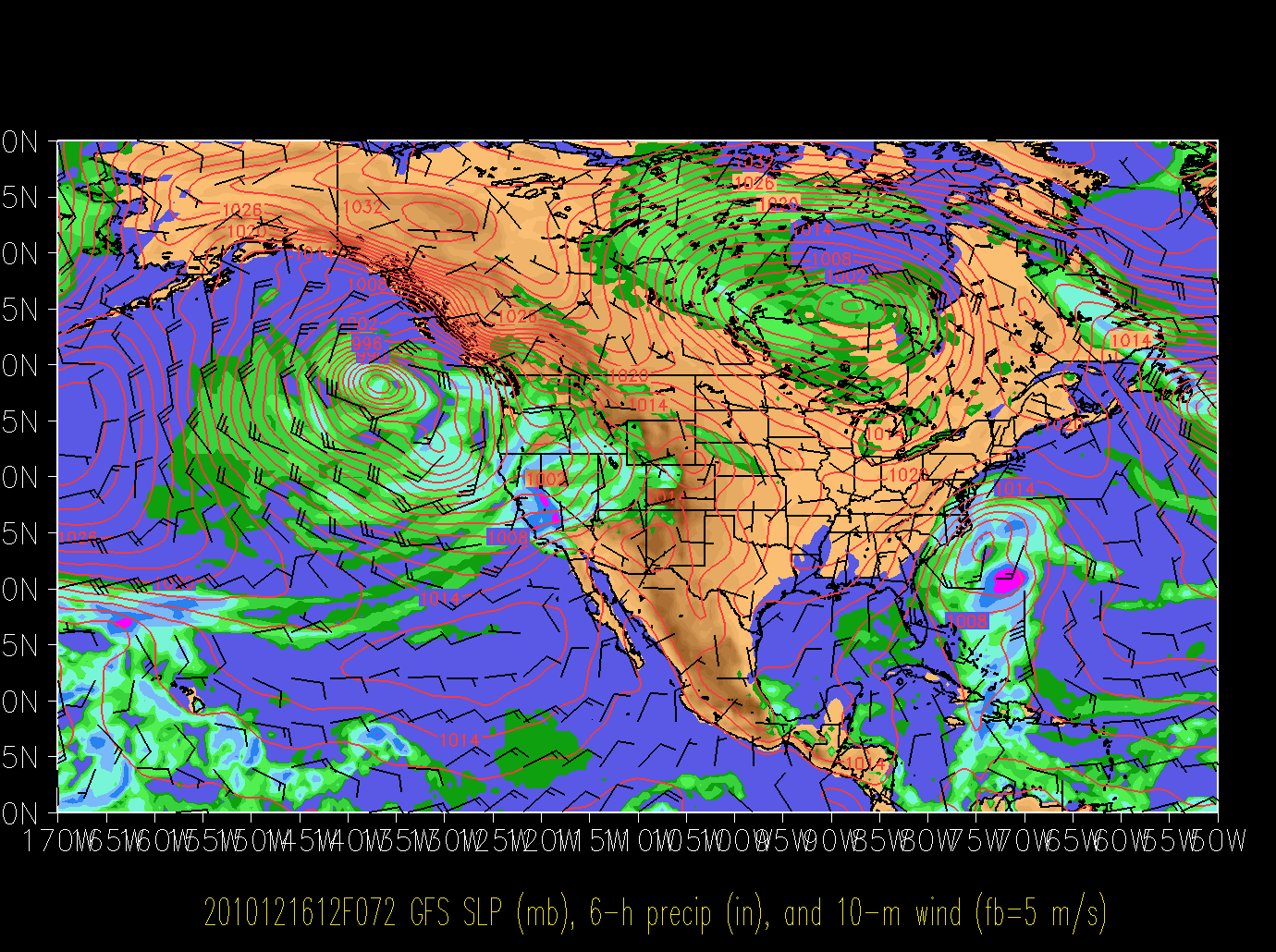 Now as I said there looks to be a ton of moisture with this system. Below is the NAM gridded model forecast total qpf for the storm: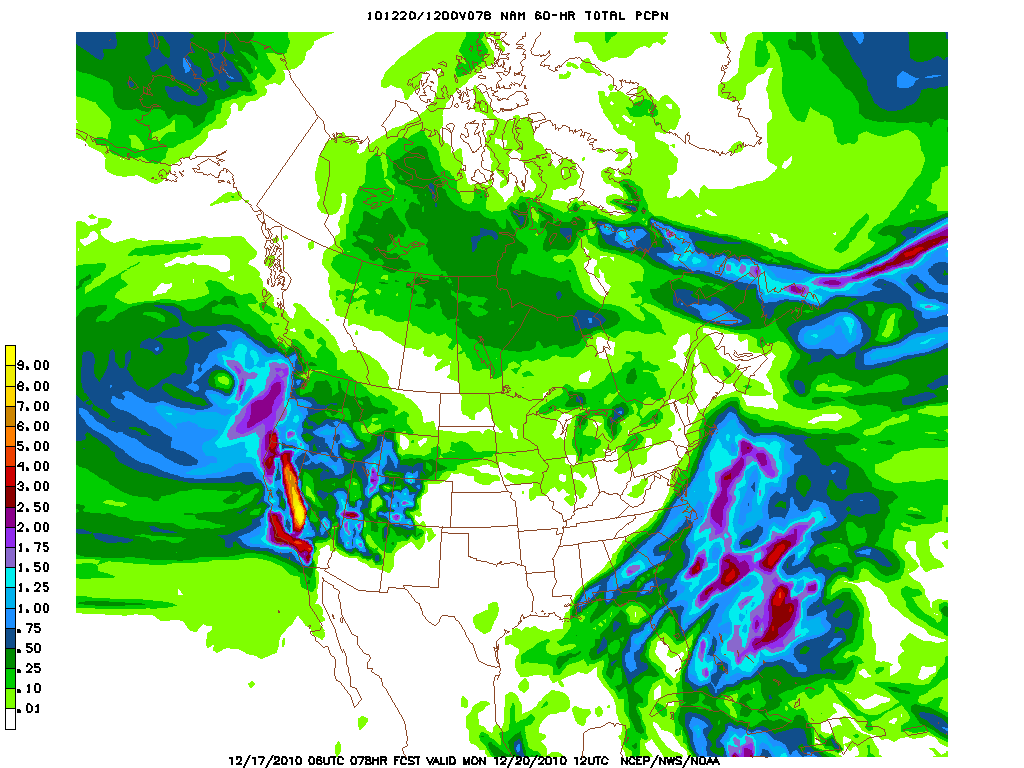 For the NAM gridded model to be estimating 2 inches of liquid over the wasatch already is SIGNIFICANT. Often precip is underdone by the gridded models in the wasatch. THis most commonly occurs when there is deep upward motion and orographic forcing that these large resolution models can't account for. Lo' and behold we see such UVV:

So what does this add up to?
Feets of snow. By monday I suspect somewhere between 2-3 feet of dense (by Utah standards) snow to fall along the Wasatch Range. Heaviest snow will likely fall in area's facing west/southwest. However with no capping inversion in place along the ridgetops, any orographic snow can transport over to the NW and N facing slopes rather easily. So …yea…woot woot!
Sat. 8:00 am EST UPDATE
High Resolution gridded models are now within range of the first 70% of this event and boy are they coming in WET. (Insert joke about N.J Cougars and Bon Jovi concernt).   Looking at the model output QPF below: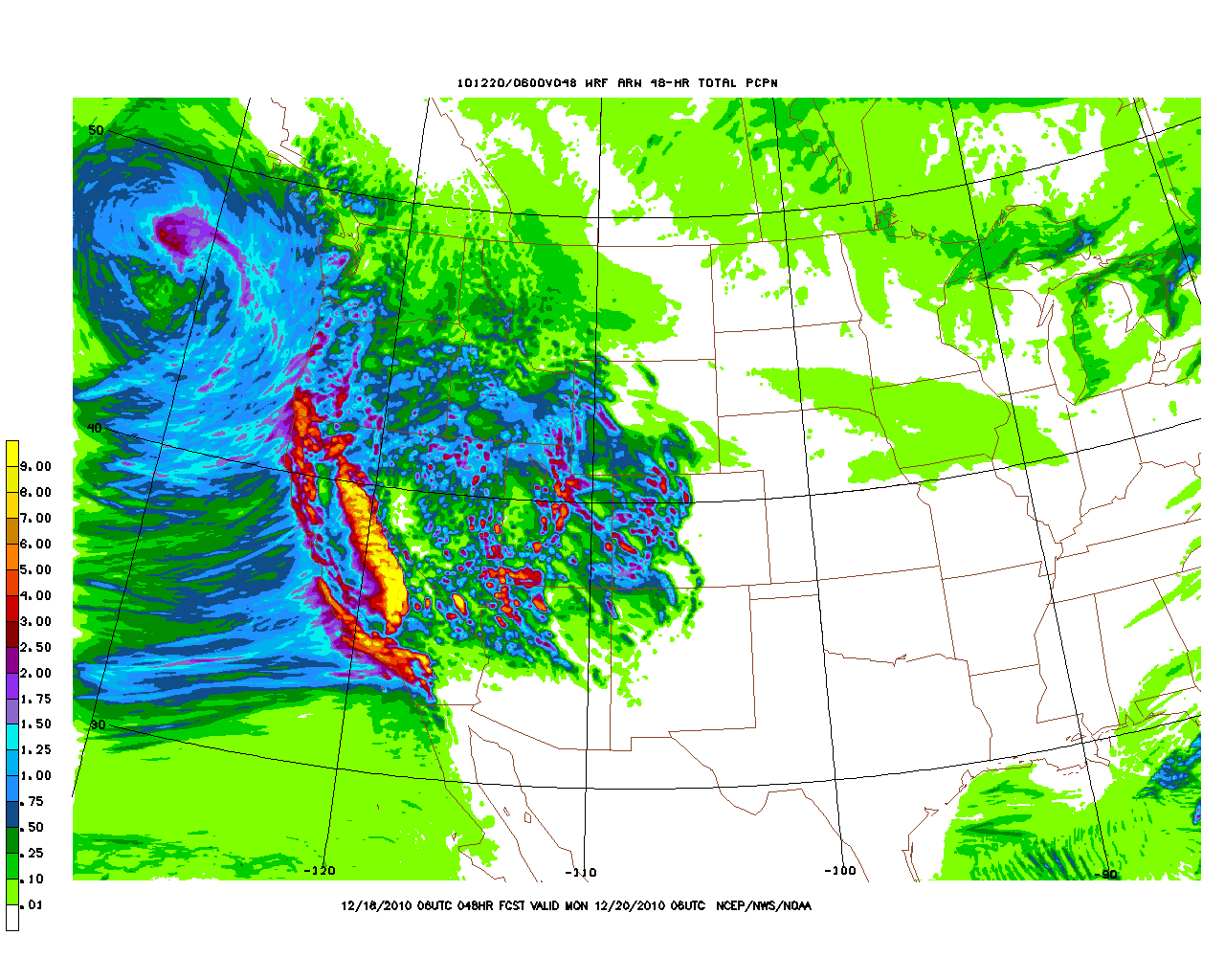 We see the Wasatch Range picking up an incredible 3+ inches of liquid, with heaviest amounts focused on South, Southwest and even for a time SE facing slopes.  Now let me temper excitement a touch by saying the models do overdo the total moisture a bit.  However it is clear that  a significant amount of liquid will move into the region of the 48 hours and beyond.  Feets of snow are likely.  Snow levels will RISE throughout the day to almost 7500 feet with slightly lower levels along the aspects discussed below (orographic forcing actually lowers snow levels …long story…).
Monday UPDATE:
Looks like we have to take snowfall totals down a touch as snow fall ratios are incredibly below 8 to 1 in the Cottonwoods.  Still a ton of moisture in this moist environ. over the next 24 hours before a front passes the region so expect another 8-10 inches or so of very heavy wet snow.  Once the front passes winds will move some cooler air in and bring the snow ratios up.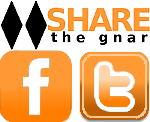 7 Comments
Please consider visiting our sponsors.
Leave a Reply