December 17, 2010 9:30 am | Category:
Weather
Quick Report:
The wind has turned brifely and is bringing moisture from Lake Ontario into the ADK and Greens.  This is a WSW flow and I find these events to be a) under reported, and b) snowy.  Now the dyanmics aren't great as the duration of the flow isn't that long.  However, with great temps and copious moisture in the airmass 4+ inches over the next 24 hours is very possible across the higher terrain.  Most accumulations will fall across the ADK High peaks.  West facing slopes of the Northern Greens will catch some flakes as well with favored locations matching the totals in the High Peaks. Stay on top of the radar, satellite, and other weather products on our weather page.
K- I'm outta here. Check out the latest SPAM here on FIS, or our VTah part V TR if you are looking for some stoke.
UPDATE:
I love me some SW flow events.  As I told you above, and in my winter outlook, these events are sneaky and impossible to really get a handle on but are just AWESOME for area's like Whiteface (who is reporting a foot), Stowe, Bolton Valley (reporting 7) and Jay (reliably reporting 8-10).  Why?  Because it's just the way the moisture transport lines up. That's why!  What the hell did you think it was? Gnomes, Faires and Katie Couric?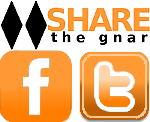 Tags:
East Coast Weather
,
new york ski weather
,
Vermont Ski Weather
14 Comments
Please consider visiting our sponsors.