April 16, 2010 11:46 am | Category:
Weather
Despite being totally burned out on winter weather (sorry it happens when you have possibly the greatest winter ever in terms of nor'easters to forecast) I couldn't let this late season snowfall go.
As we speak, a cool pocket of air is making its presence felt all through the North Country. As warm air from the south interacts with this air mass, and several waves of energy moving in from the west, the precip reamin steady. Heaviest periods will occur over the next 36 hours across the higher terrain of NH. At elevation, this precip should fall in the form of some wet snow. Best location to see snow would be the high Whites. Here, six or more inches of snow is likely by the time sunday morning comes. Not bad for a late season event.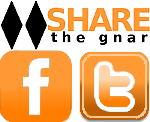 Tags:
east coast late season snowfall
,
east coast late season winter conditions
,
late seasons snowfall
,
november weather in april
,
Weather
,
winter's last gasp
One Comments
Please consider visiting our sponsors.
Leave a Reply