A farmer named Halldór and his wife Helga had two sons: Sigurd who was 7, and þordúrr who was 6. Just south of their farm there was a gravel hillock that fell into the Héraðsvötn river. At one point along the hillock there was a sheer drop. The two boys liked rolling rocks down this drop. The Héraðsvötn had a pool below it, and the rocks made a splash.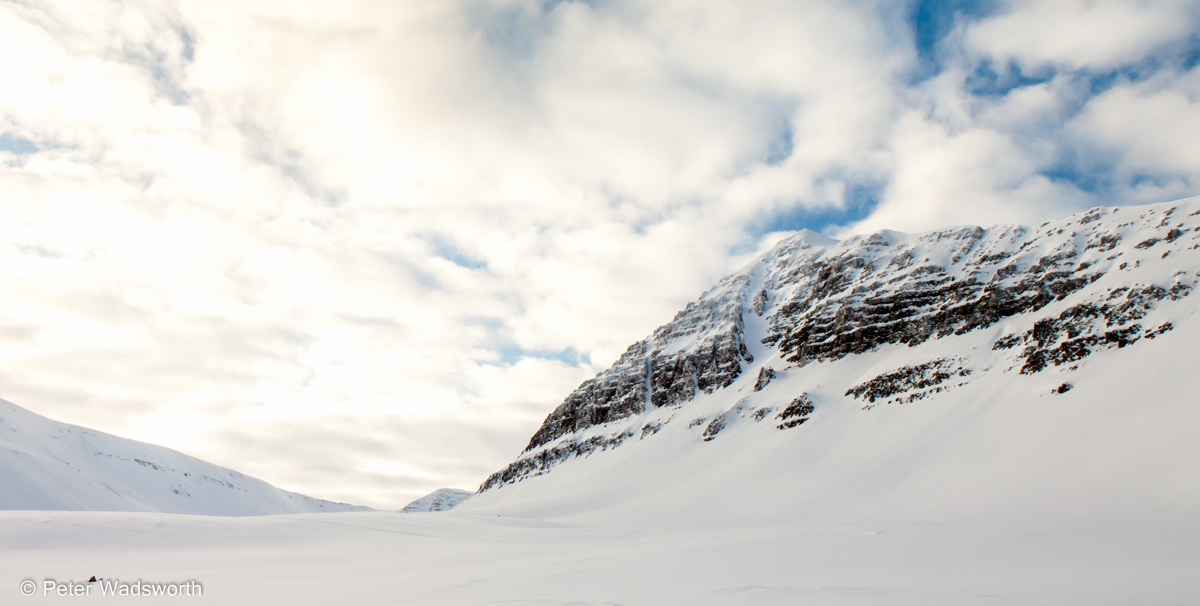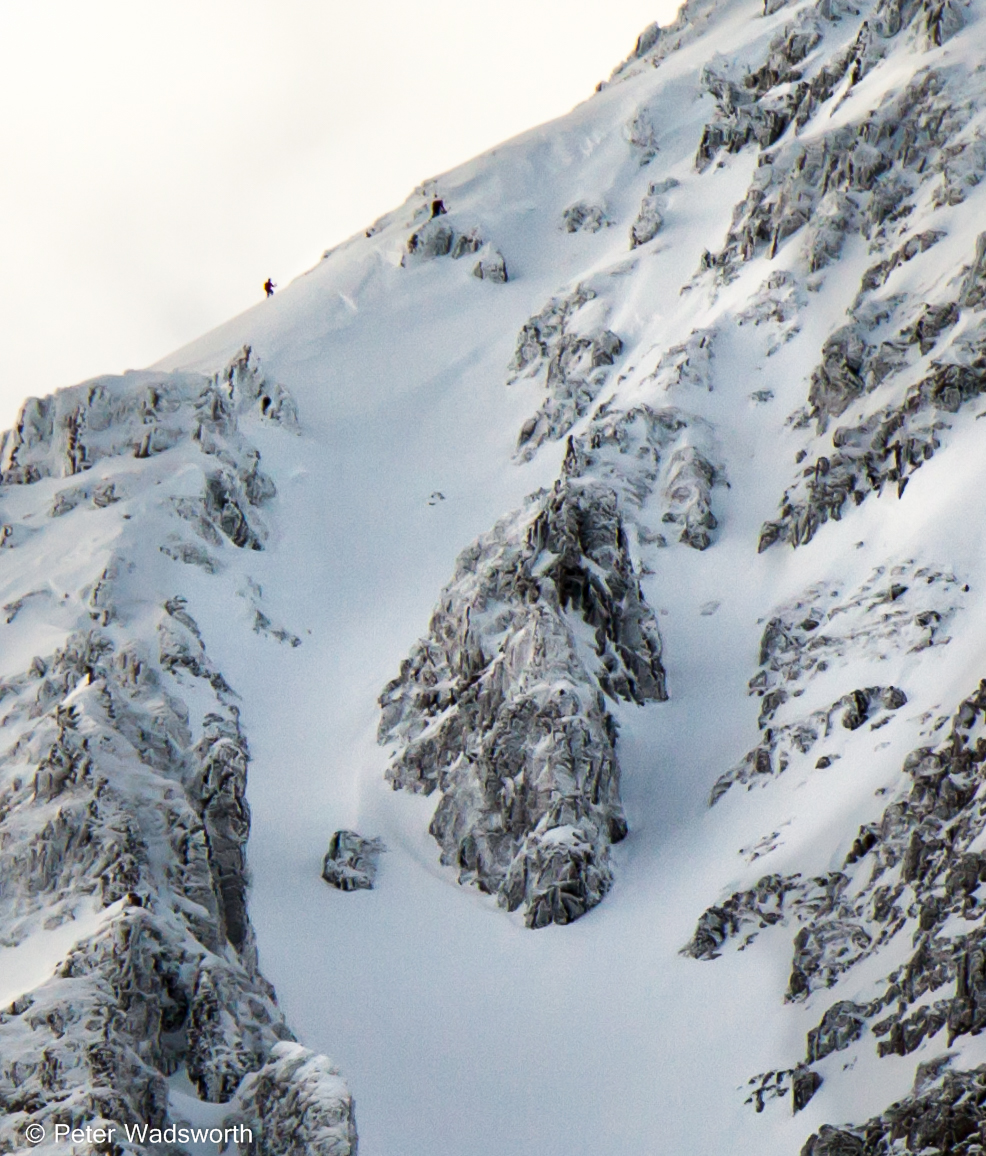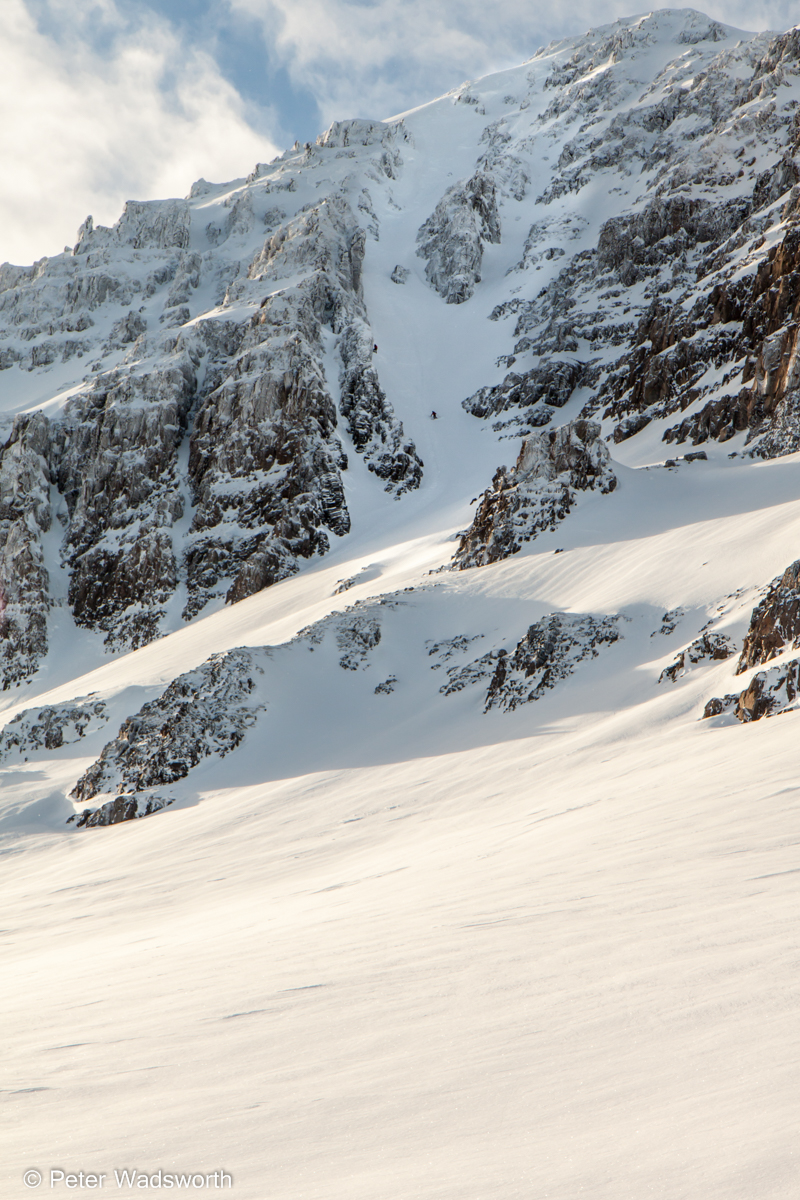 Helga liked to lay down to rest after finishing morning chores, and one day she did just that. After she fell asleep she thought a woman came to her wearing a black cloak. The woman was average height, angry, and rather corpulent. The woman said: "I would ask you good woman to take better care of your sons, and not to let them roll rocks around my home, and drive my children mad with fright." The woman left, and Helga woke up.
Helga went outside and saw her two boys rolling rocks off the hillock into the Héraðsvötn. She said: "Stop doing that because you could fall into the Héraðsvötn after your rocks."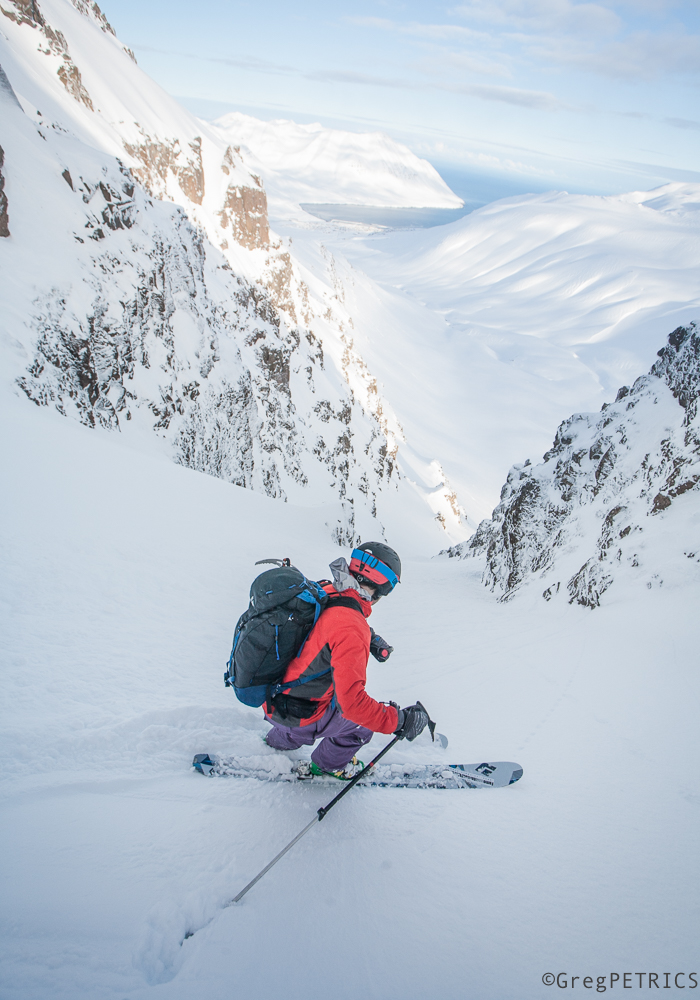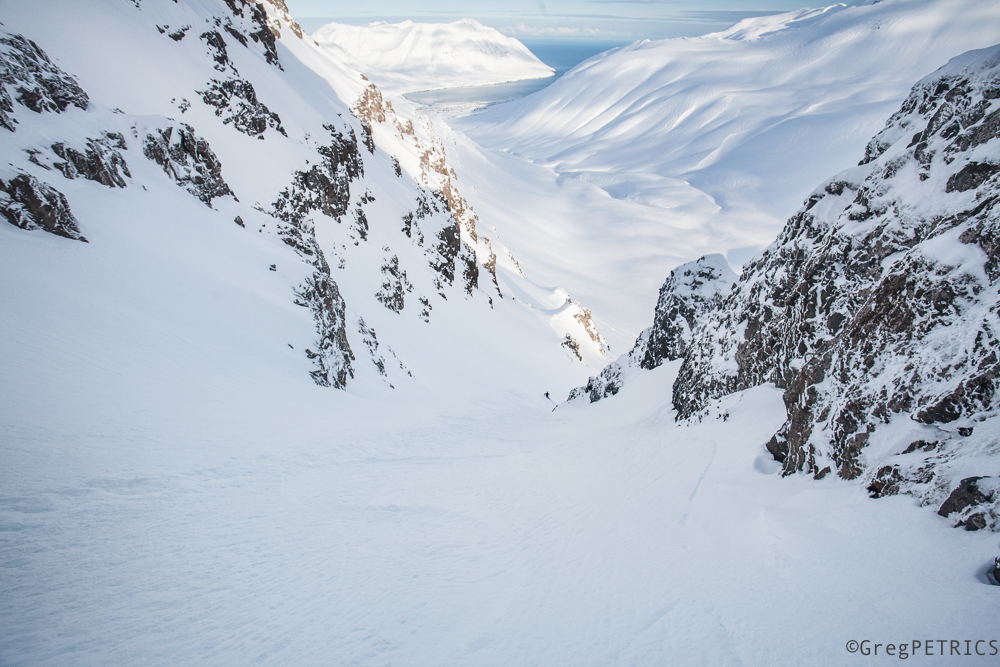 A few days later, Helga laid down to rest as usual, and dreamed that the same woman came to her again, but even more angry. The woman said: "your boys are still troubling me and my children, and you'll be sorry if you do not make them stop."
Helga woke up, went outside, and saw her two boys rolling rocks into the Héraðsvötn. She called to them and promised a thrashing if she caught them doing it again. She ordered them back into the house.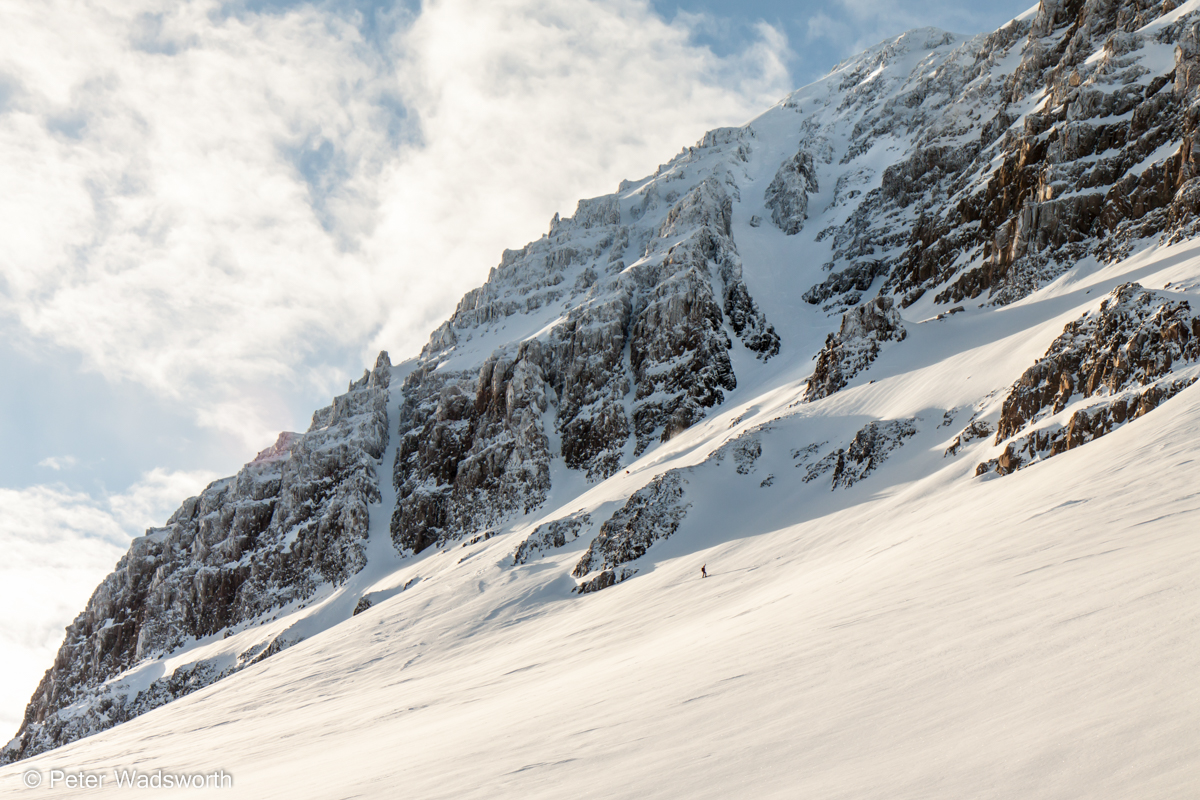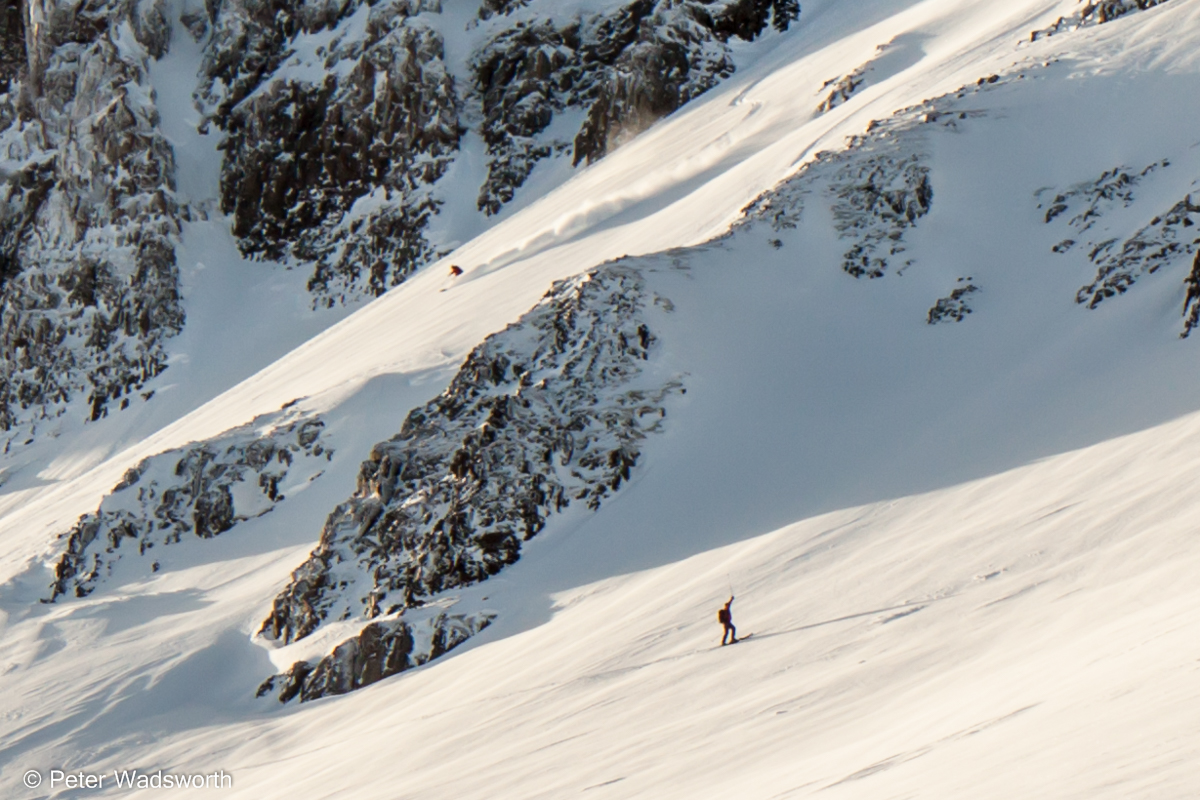 Three days later Helga once again laid down to fall asleep after the morning chores. Just as she was about to fall asleep she heard someone enter the baðstofa who said: "Helga go outside and find your boys."
Helga got up and went outside. þordúrr was standing on the hillock, and Sigurd was on the ground next to him. Helga picked up Sigurd, telling him: "get up." His body was limp though, and he was unable to speak.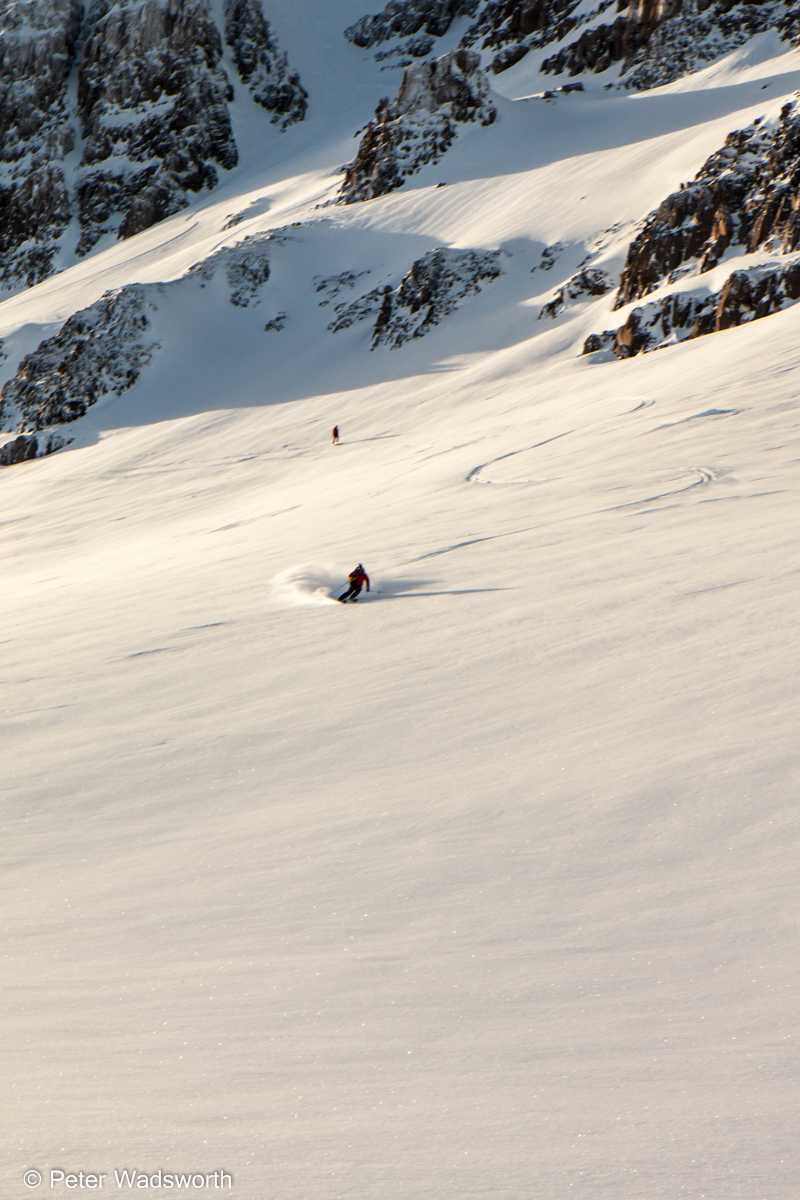 Helga carried Sigurd home while giving þordúrr a scolding. Sigurd lived for four more days, and on the fifth day he died. þordúrr grew into a strong and prosperous man; he had three children, one of whom is still alive.
Ed note: This story was adapted from:
Sigmundsdóttir, Alda. The Little Book of the Hidden People. Reykjavík: Enska Textasmiðjan, 2015.
Pictured is the east couloir of Hólkotshyma (AKA "Hotel Hill"), a few kilometers south of Ólafsfjörður, Iceland.
I don't have to tell you animals that the most epic shows are wherever The Band sets up. Want to catch a killer show? Hit the road, and follow The Band.
Sometimes The Band throws down a show at a smaller venue for the groupies out in the American heartland.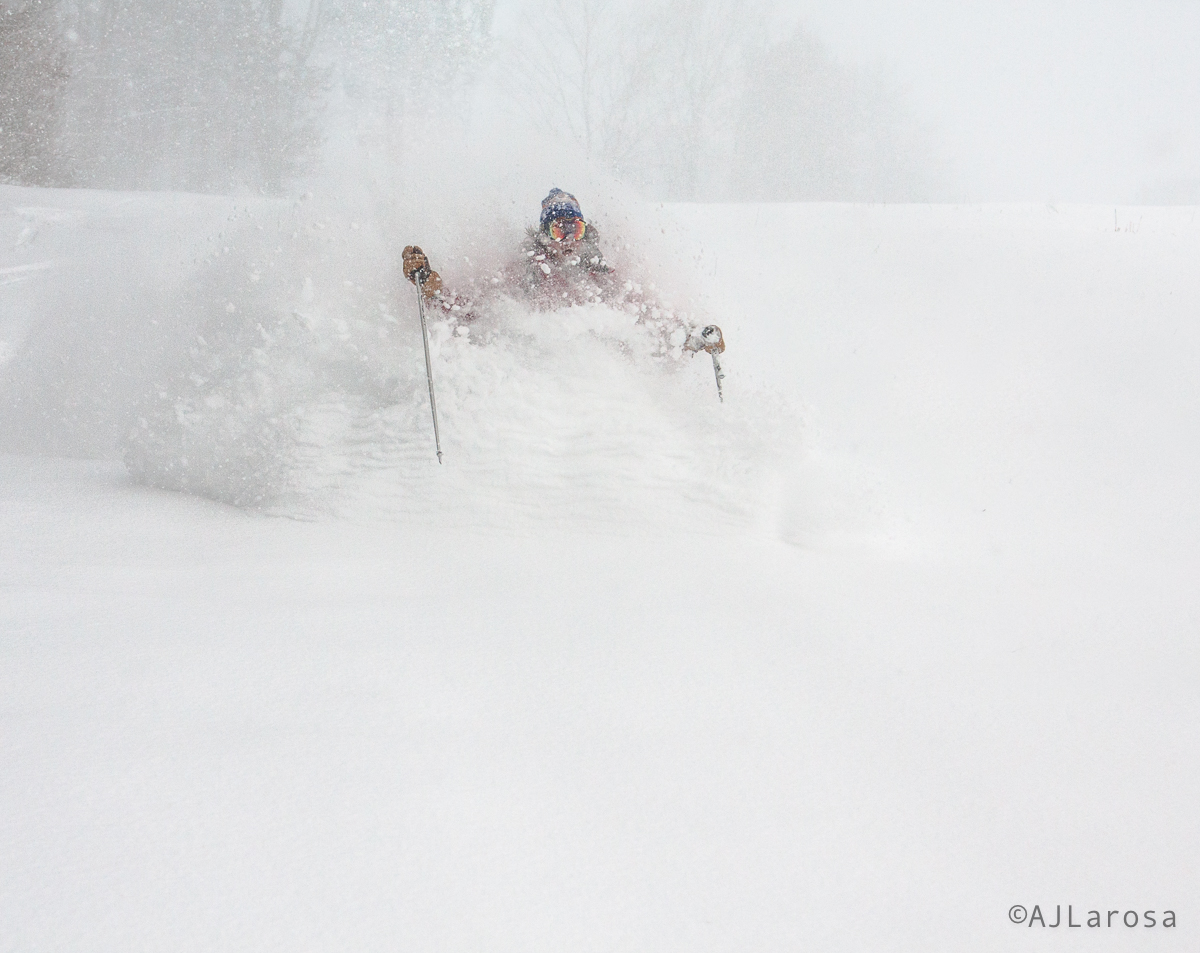 The Effect can be unreal.

Other times The Band goes all international and books a big stadium near a city for a well publicized show.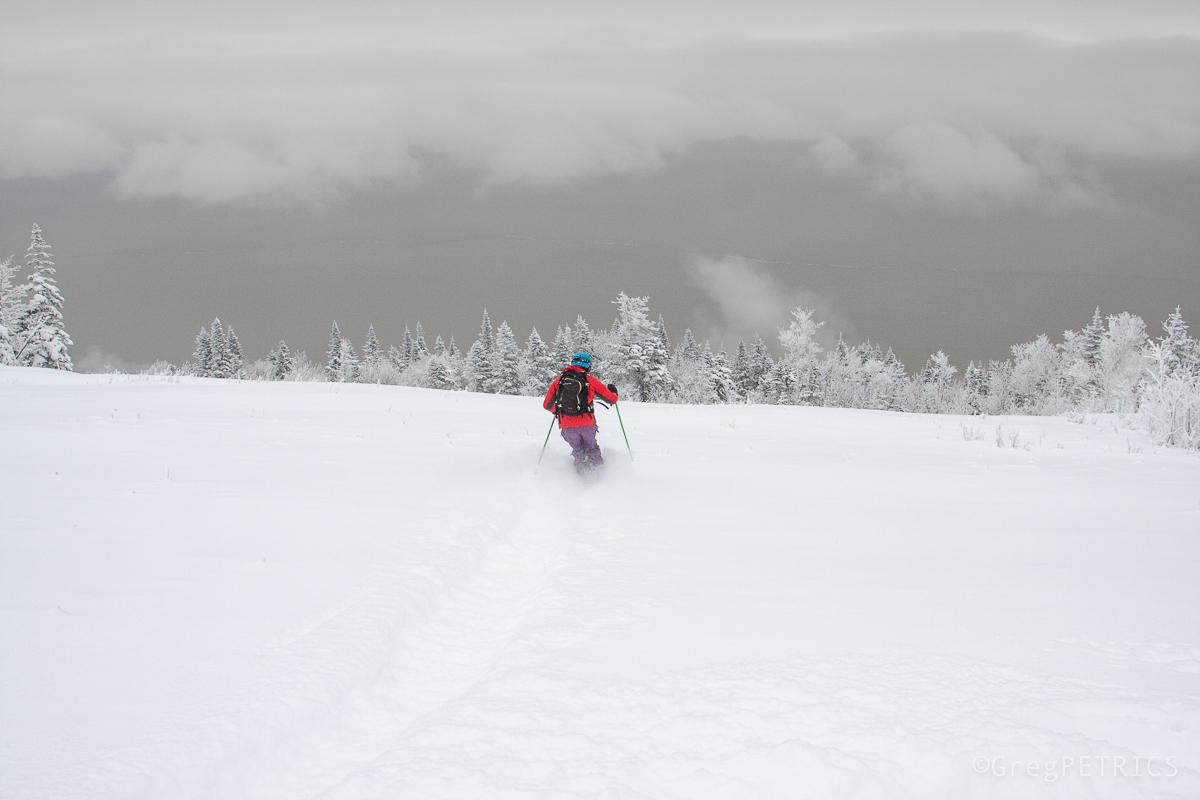 Très bon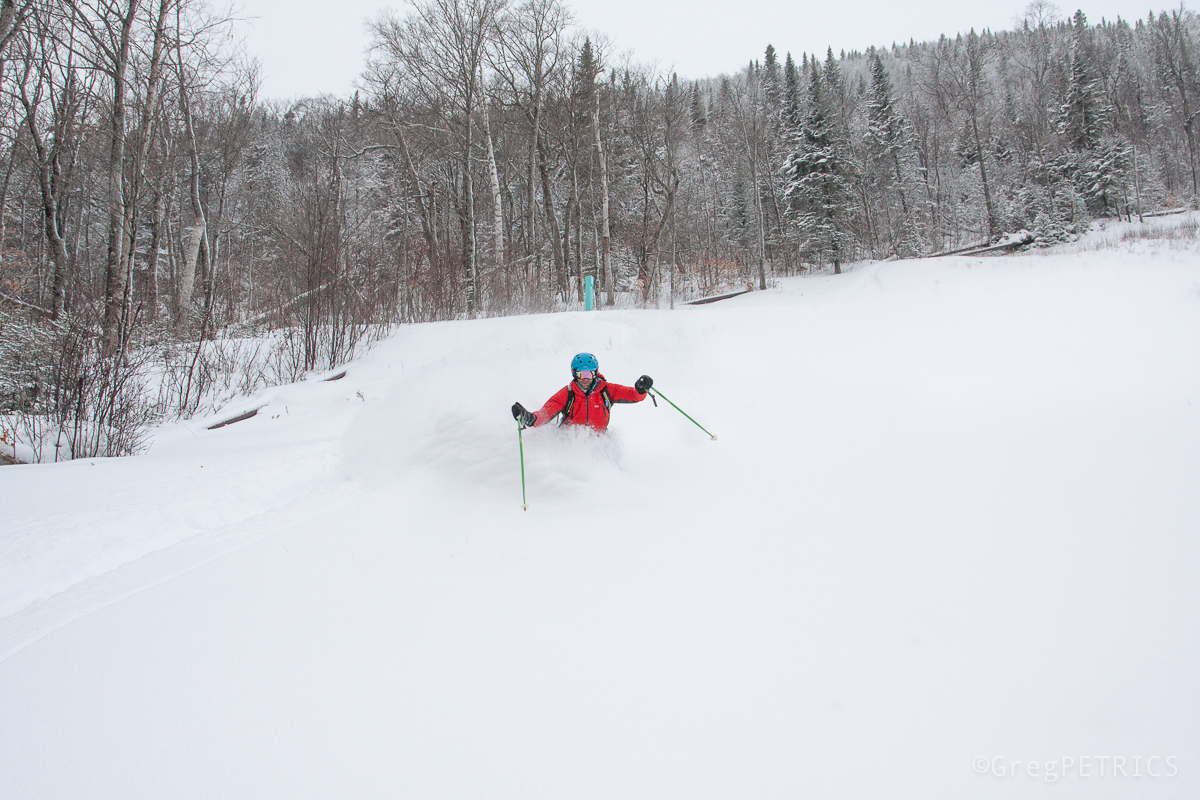 But maybe the most fun shows of all are those serendipitous ones; when you're in town for another reason, and The Band turns up almost as if its following you rather than the other way around.

You weren't quite ready to party, but you get your shit together as fast as you can.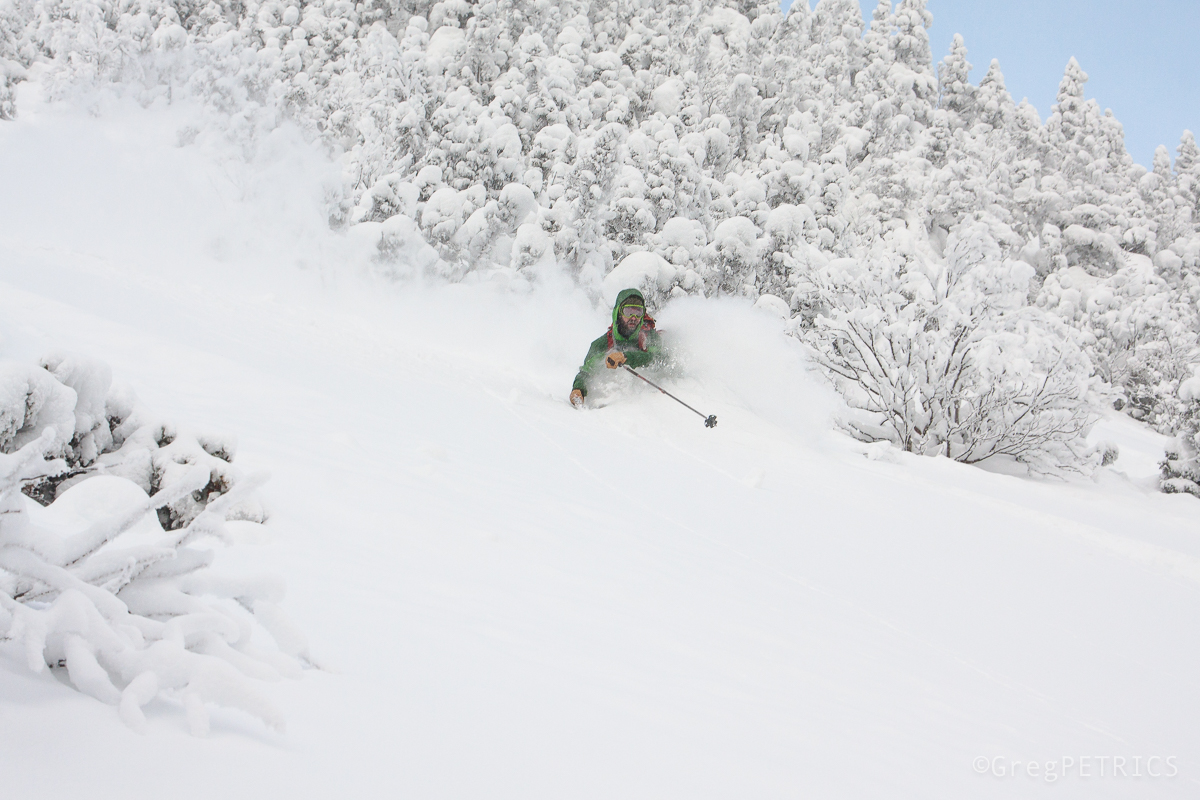 As the show relentlessly falls, things can get a little blurry.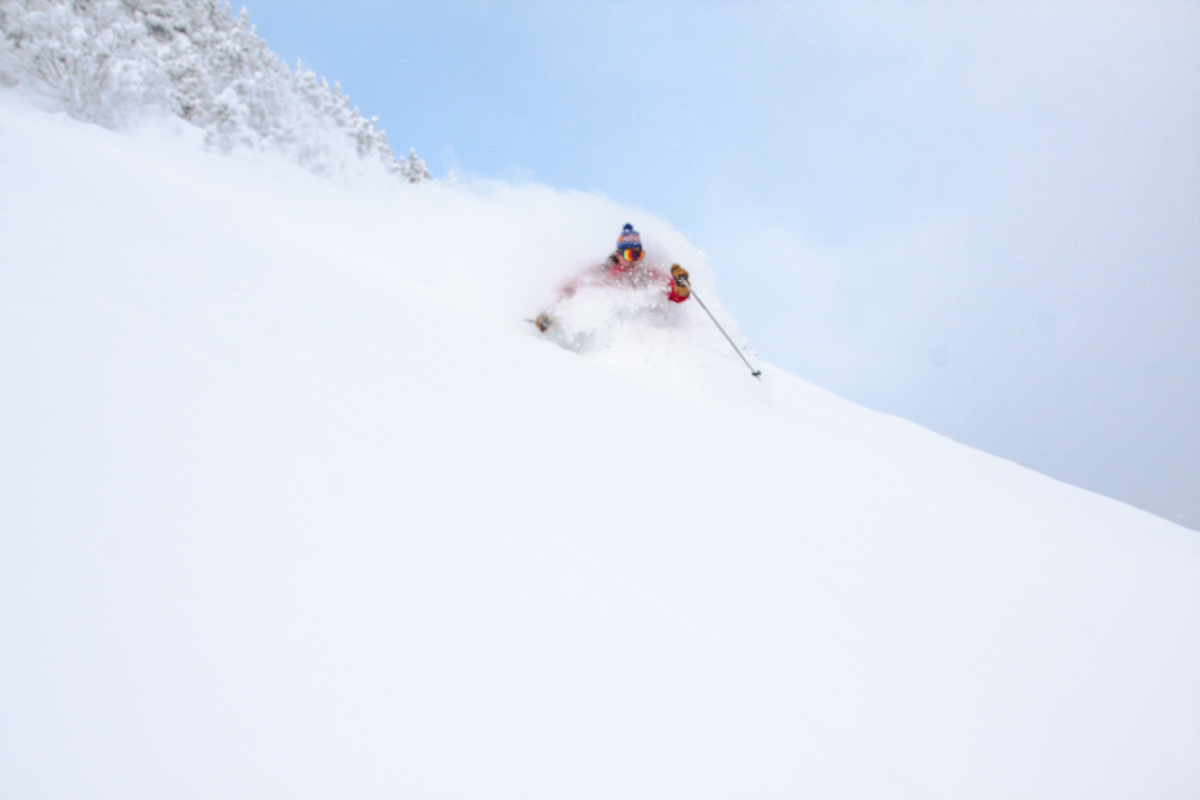 The whole show storm is so unexpected, you might even think you're in a dream…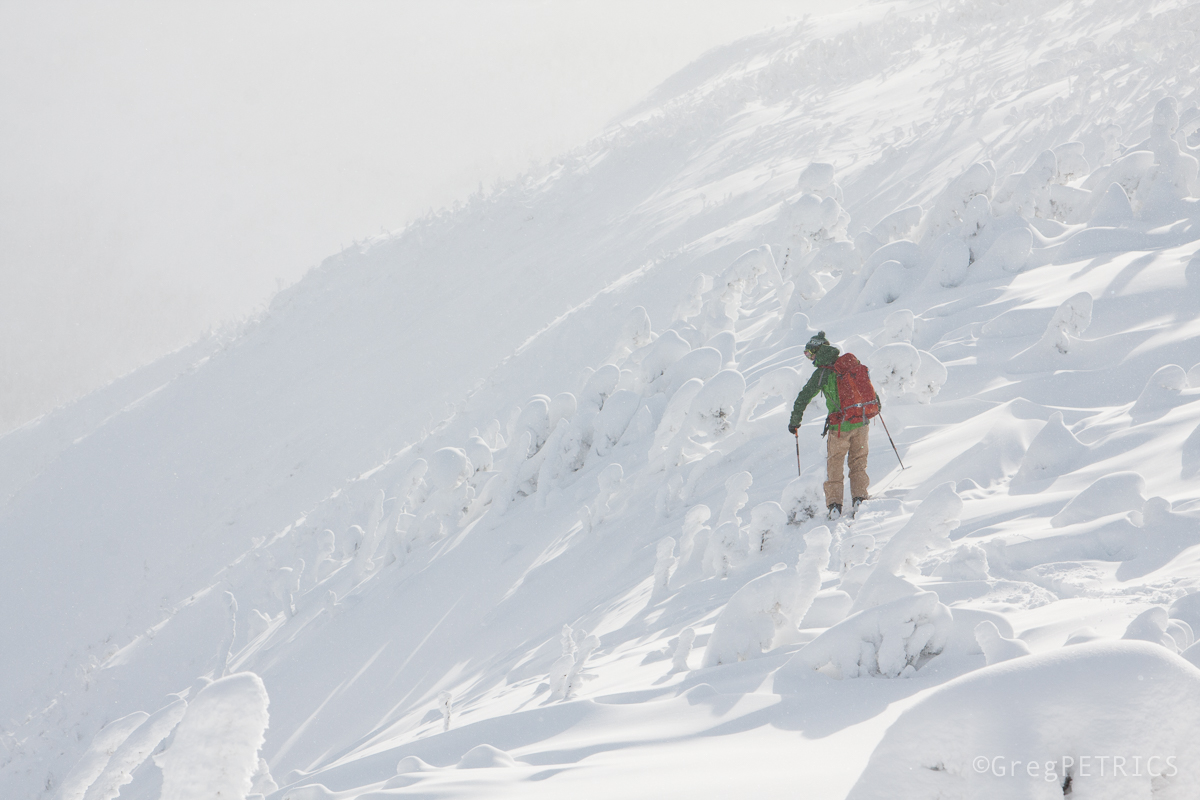 …or seeing ghosts…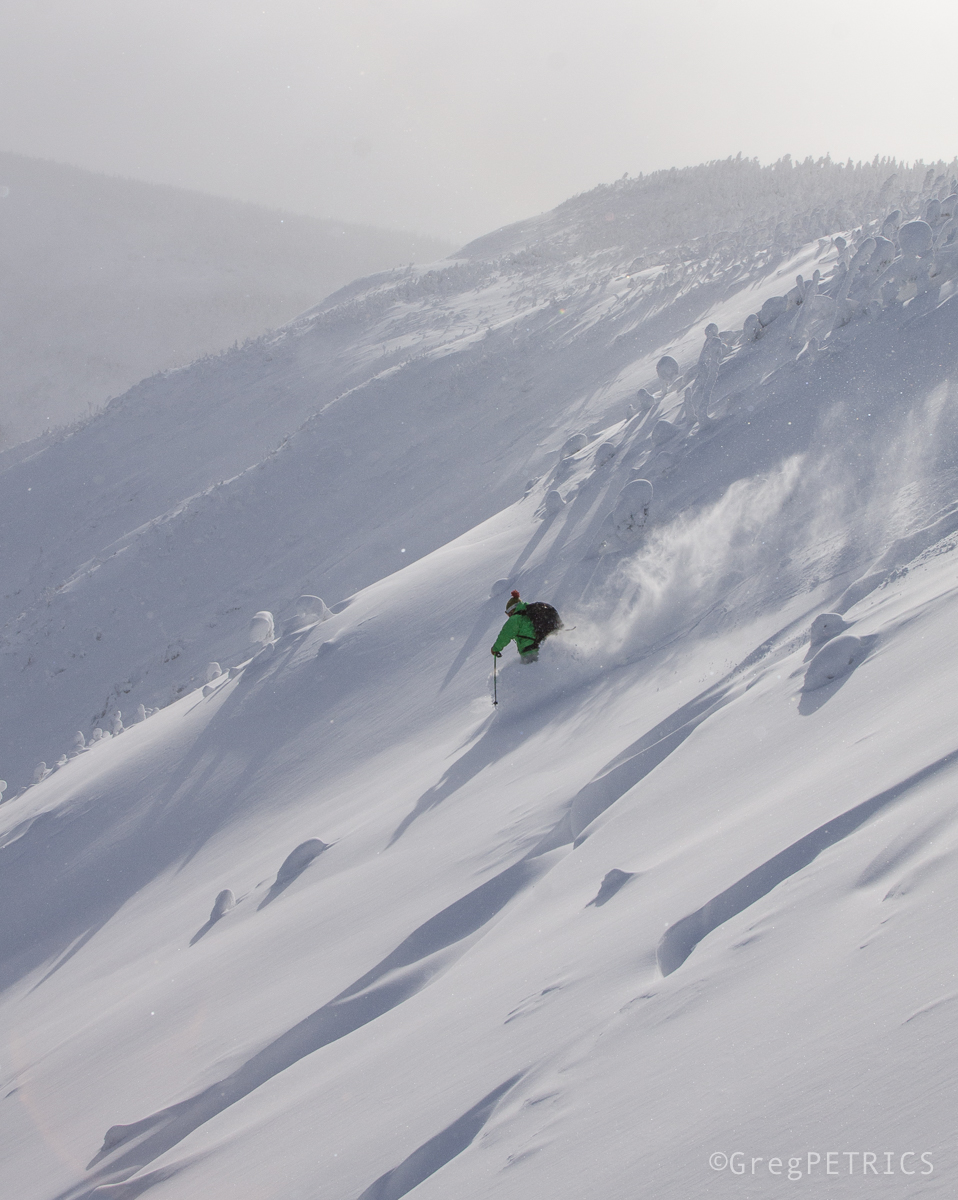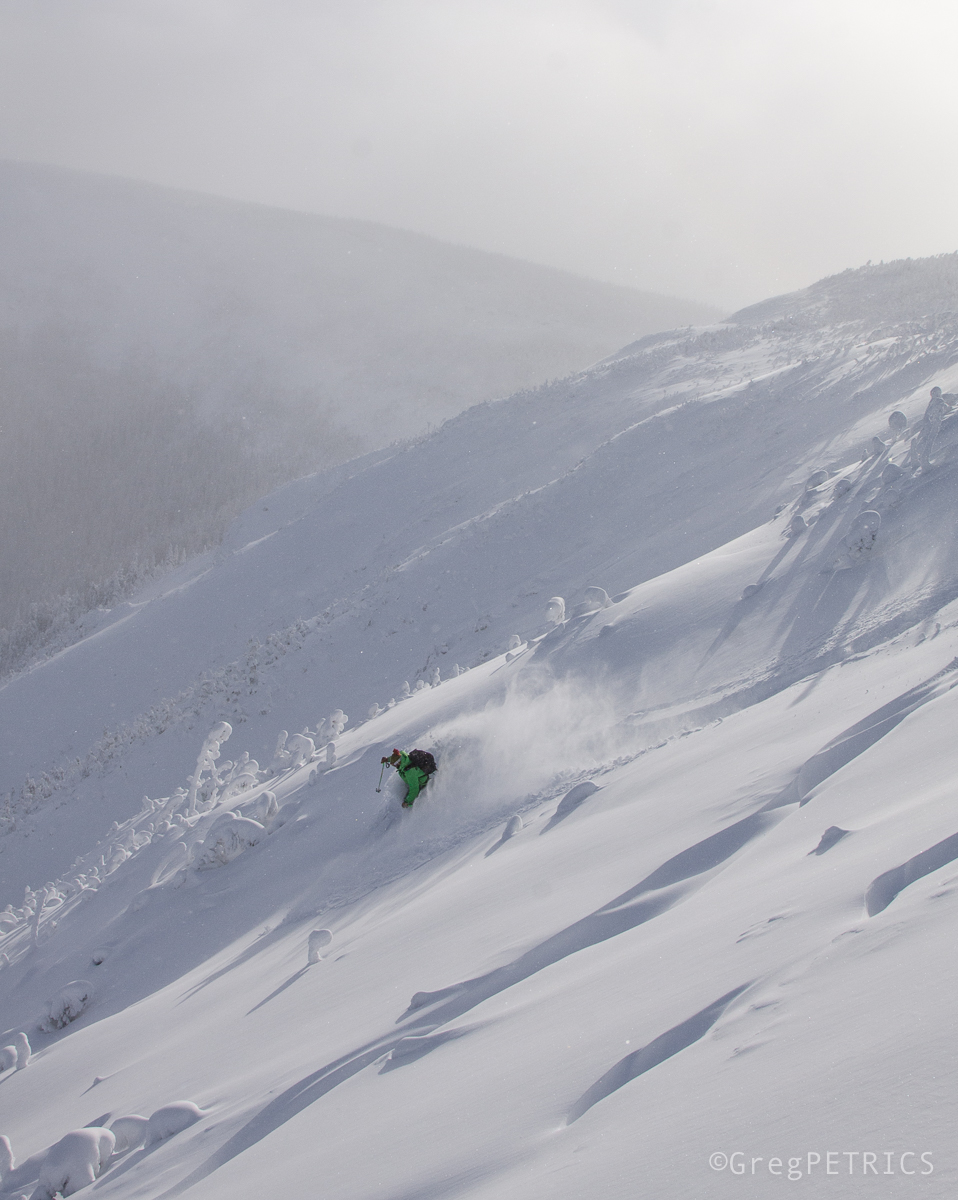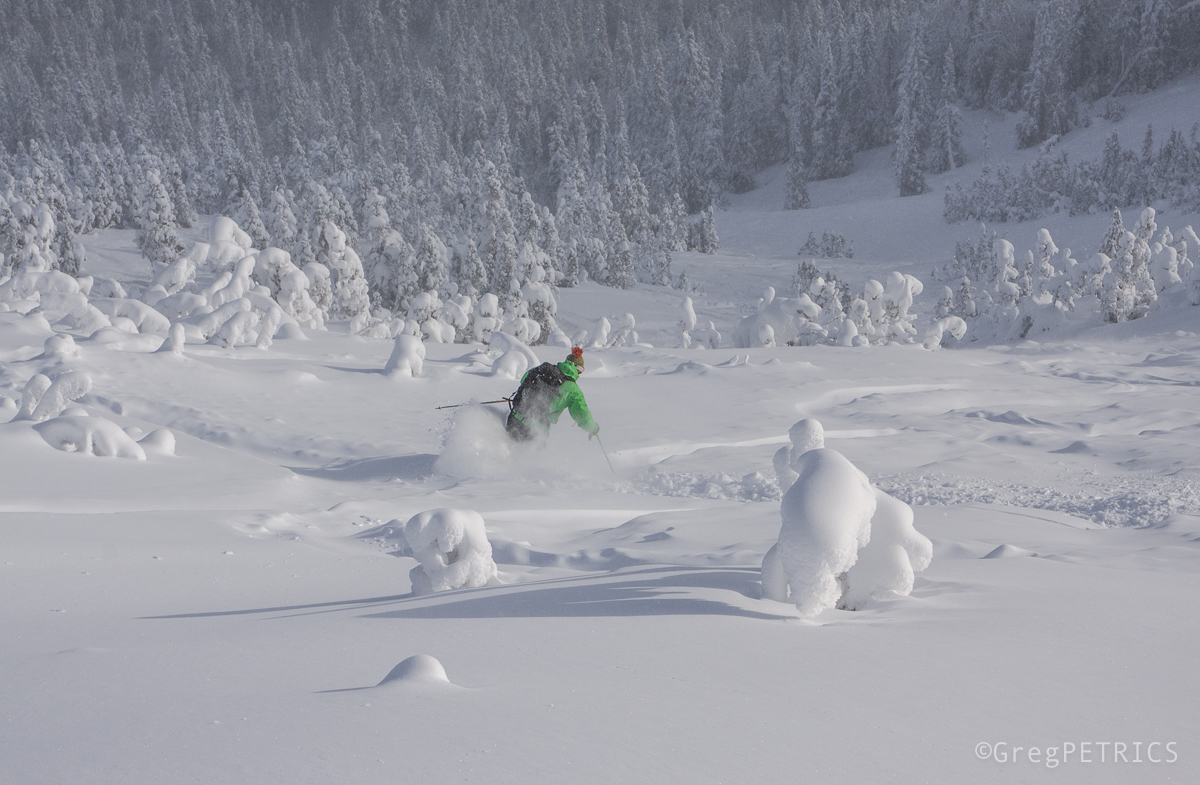 or trolls…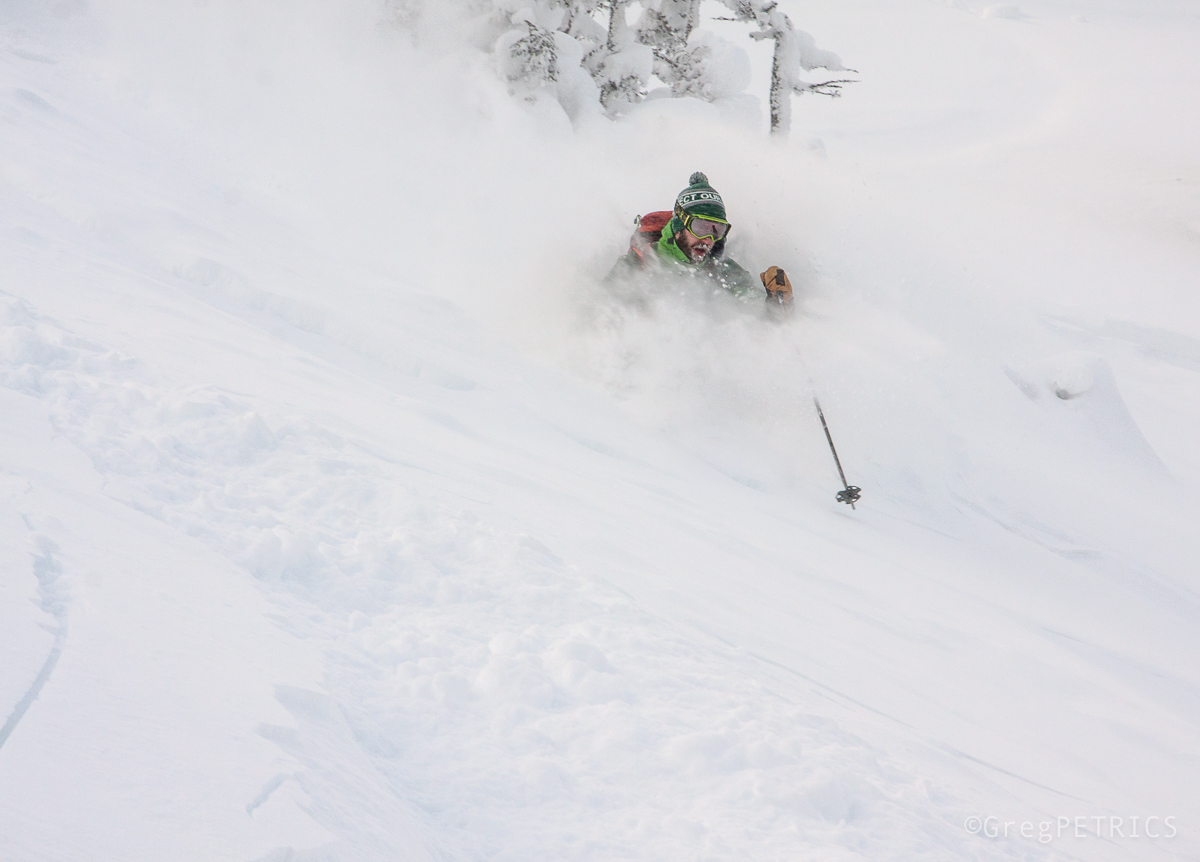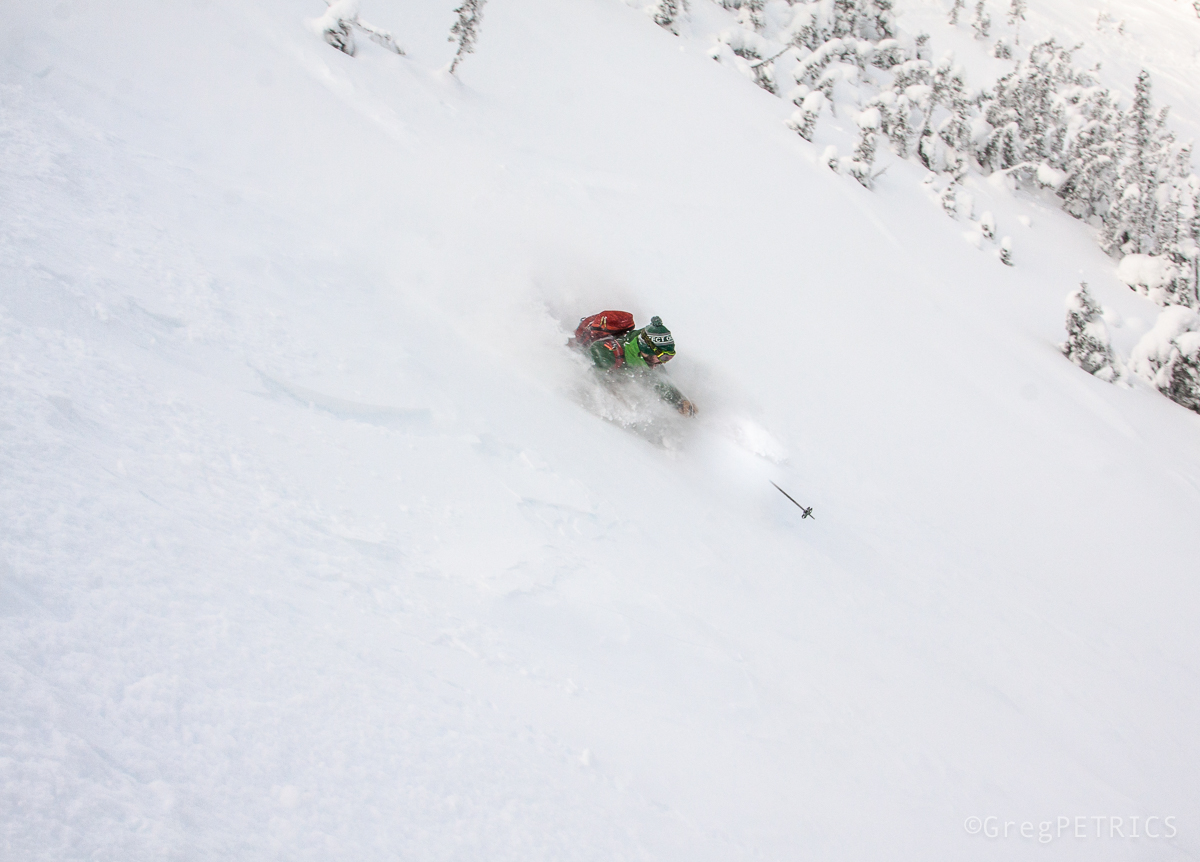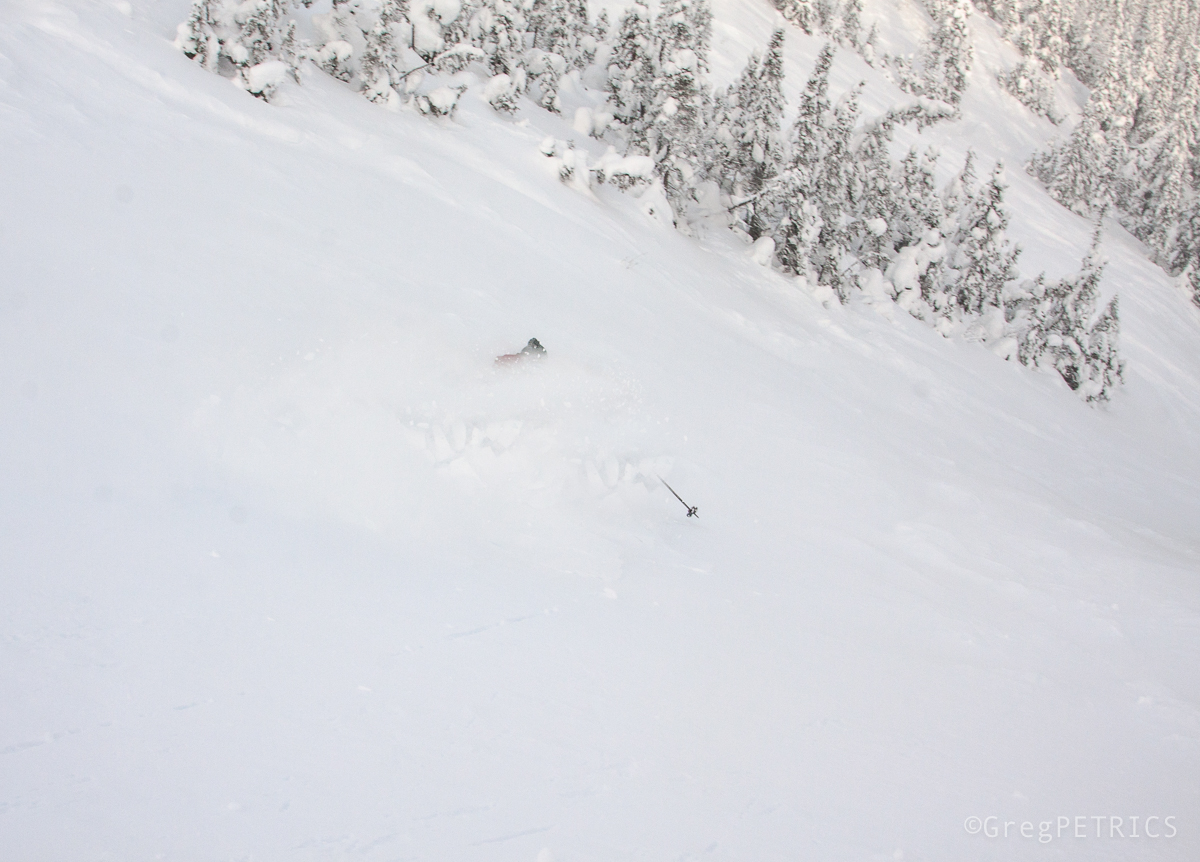 …and The Band plays on.
I'm uncomfortable with surprise (among many other things…human contact, nice people, spiders).
It is how I'm wired. Being a lawyer certainly reinforces it. I research, analyze, review and plan. I define the options, weigh the contingencies, have alternative strategies, document the known unknowns and unknown unknowns, develop a BATNA and plan for the worst. Thus, surprise, is antithetical to my daily experience. If I get "surprised," more often than not, something has gone horribly (and expensively) wrong.
Trieste, Slovenia and Croatia surprised me. ( I went there, and this is a Trip Report).
And I loved it.
I've wanted to go to Slovenia for a long time. It's a small country with a long history. Documented settlements date back to the Roman empire, and cave dwellings further back than that. Moreover, like other interesting parts of this world, Slovenia has had many "mothers" over its history. In just the last few hundred years it has been partof the Ottoman empire, the Austrian-Hungarian empire, the Italian states and incorporated into Yugoslavia. Tucked up against the high limestone eastern Alps,with a broad fertile plain and connection to the sea, Slovenia has always been a crossroads between the west and east. I'm the moth, that's the flame.
Surprise though began in Trieste, a good gateway to Slovenia. Like Slovenia, Trieste Italy has had a long blended history. At times it has been controlled by Romans, Venetians, Austrians, Italians, and even was an independent state.
I mean are we in Italy?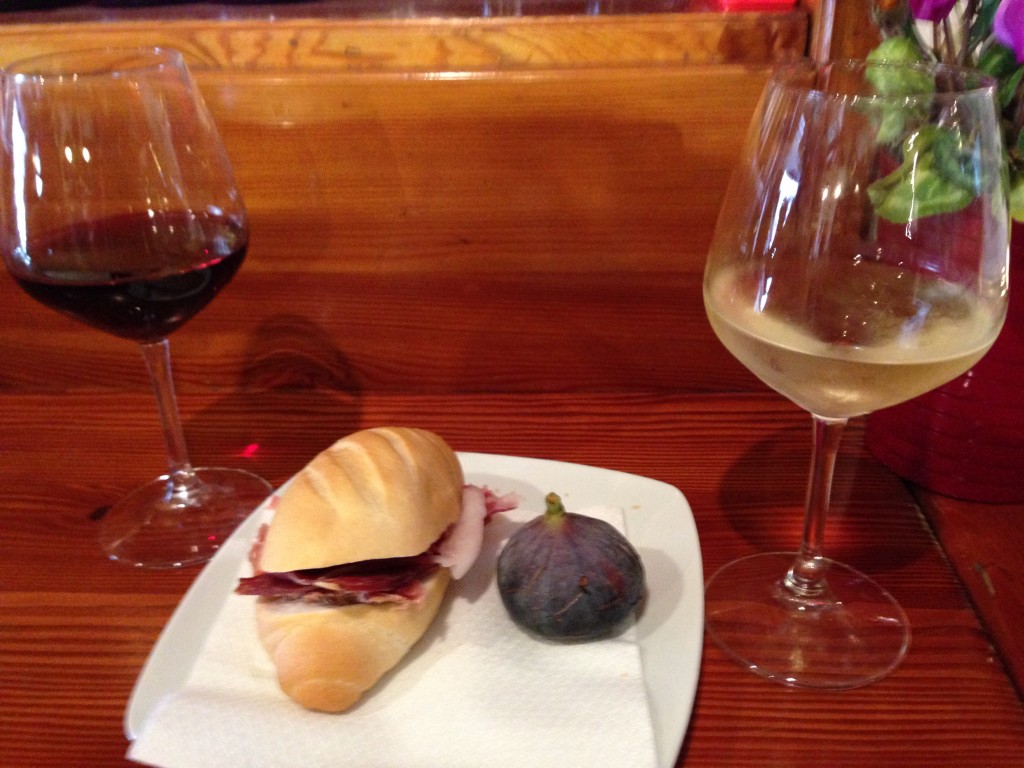 Or are we in Austria?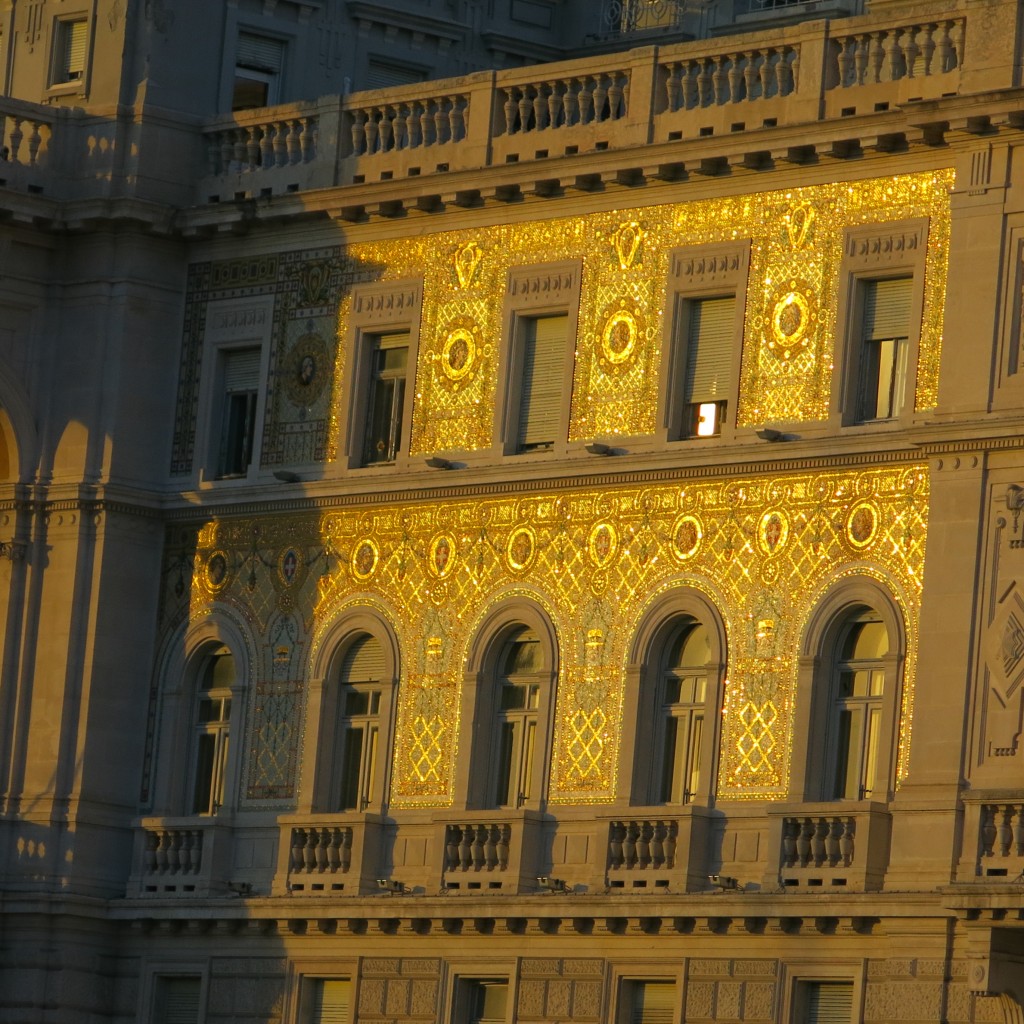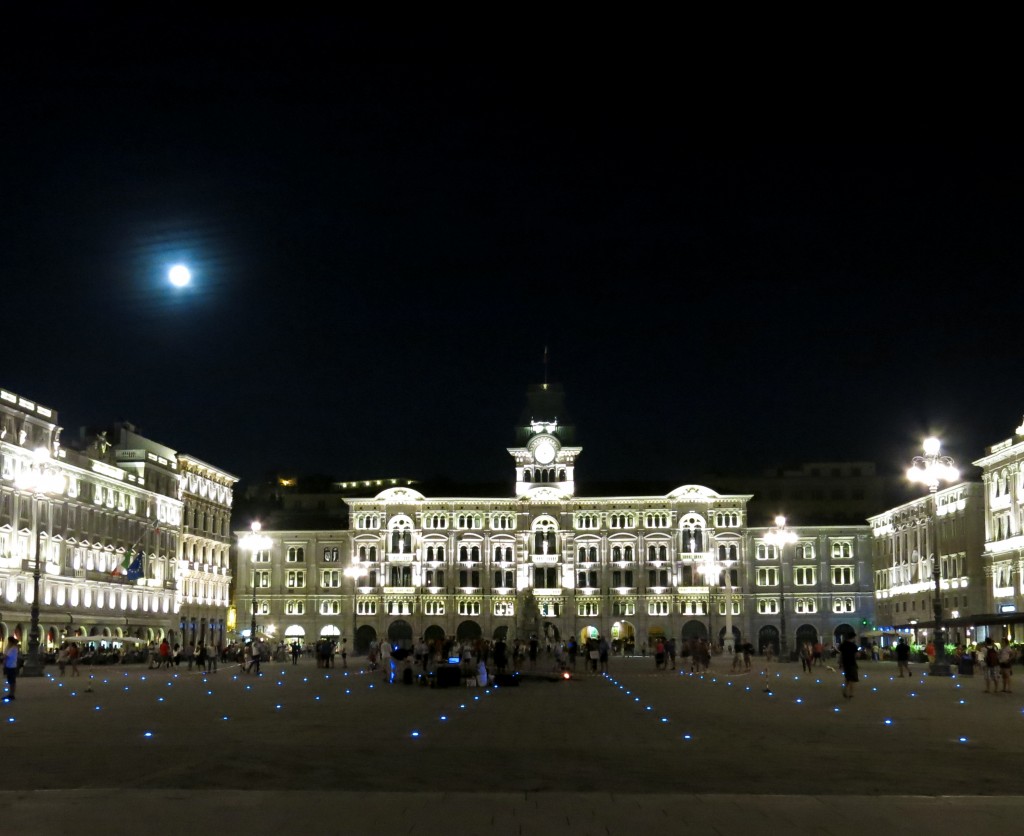 It's hard to tell. And frankly, I didn't care once I realized that the marriage of Italy and Austria-Hungry resulted in such wonderful things as cold Aperol Spritz's with salty snacks at 4 p.m. (and 2pm and 3pm and 5pm…and 11 am).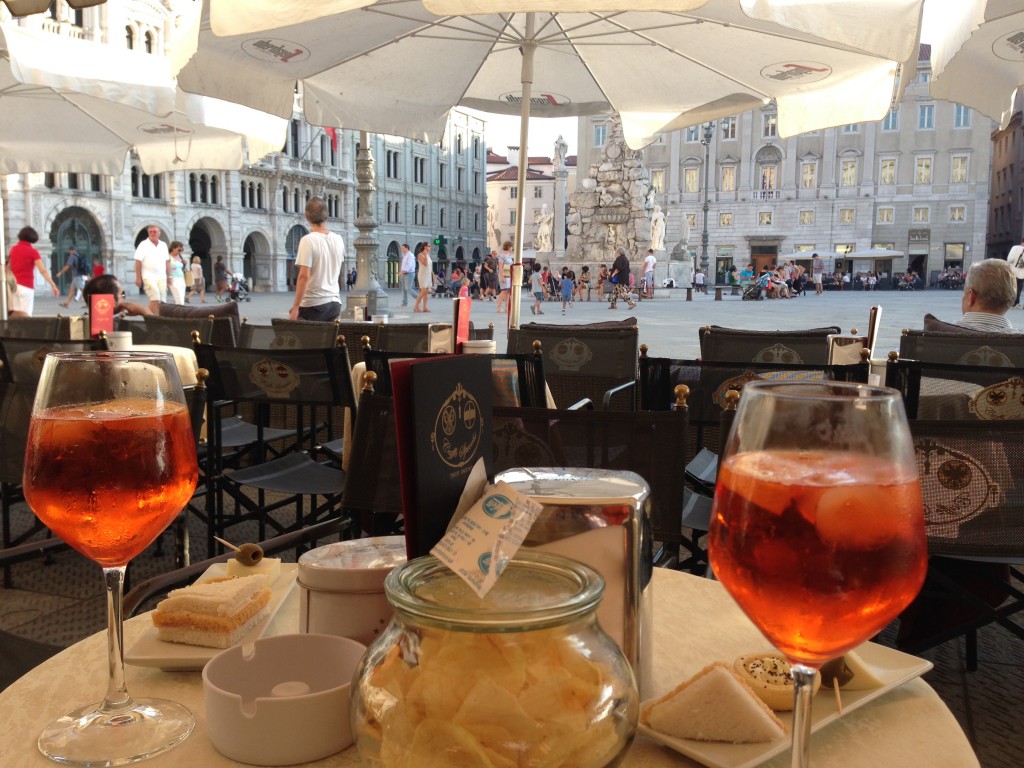 After a few days it was time to move on to some cooler (or so we thought) mountains. Surprise, they weren't cool. Surprise they were awesome.  Six days of trekking through the Julian Alps was a blur of fantastic vistas, punishing sun, homemade food, full-service mountain huts and grappa.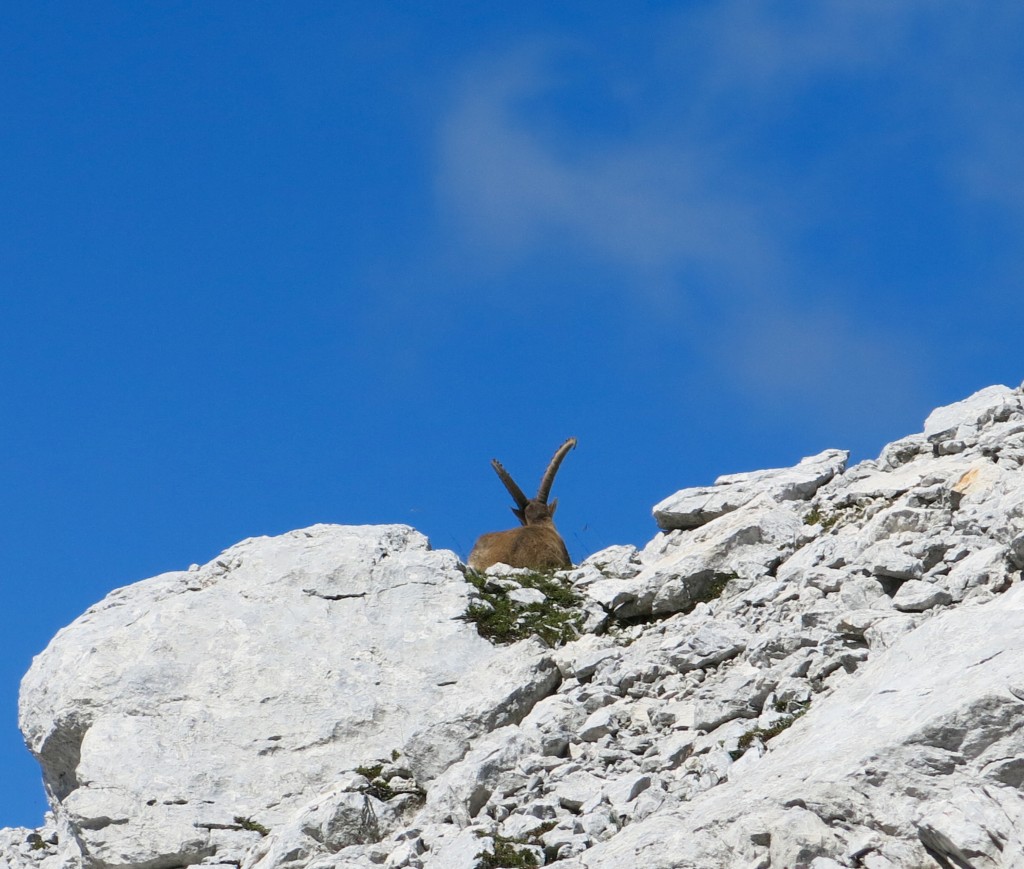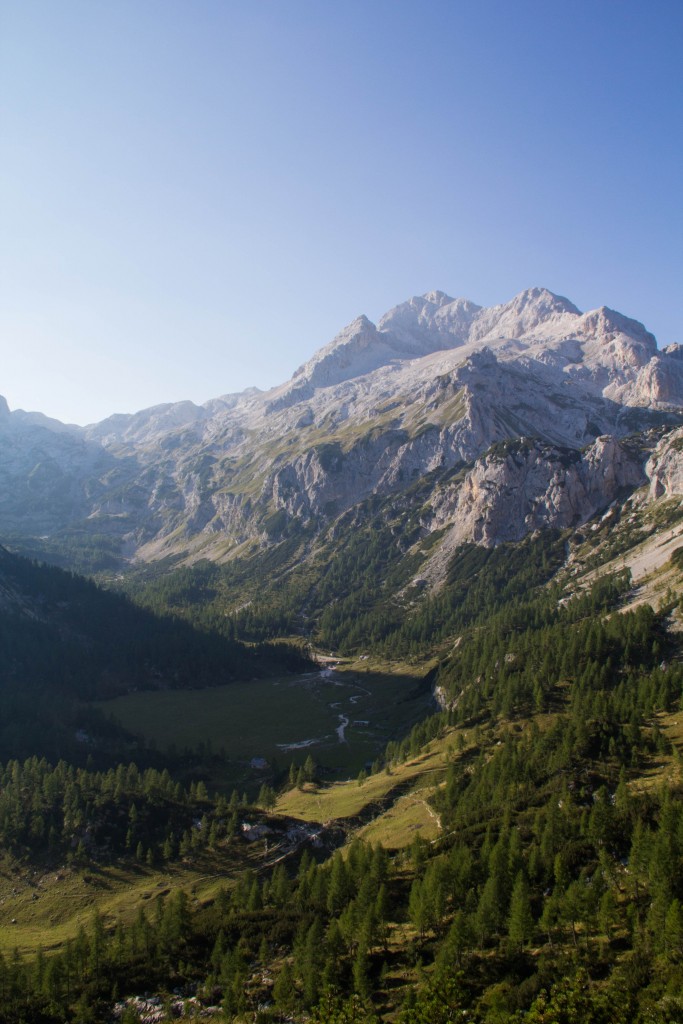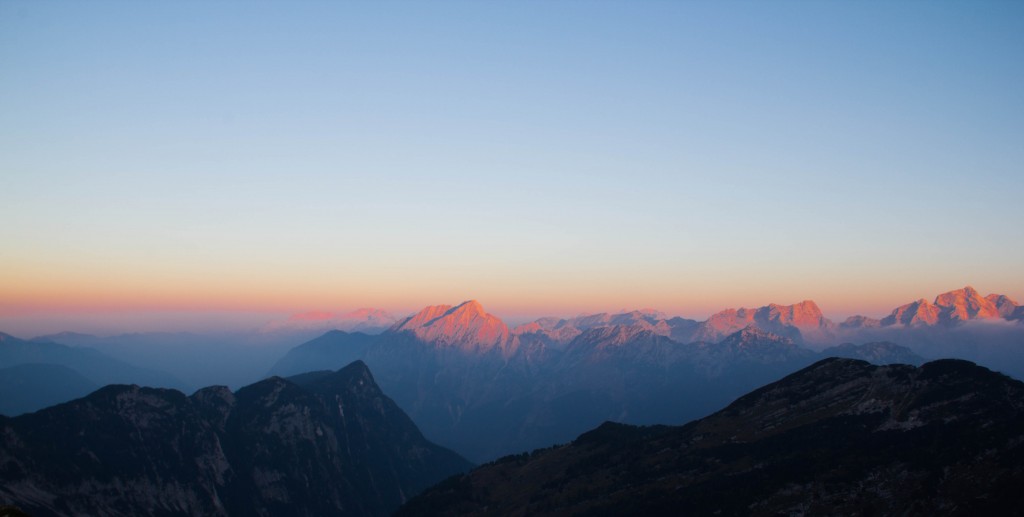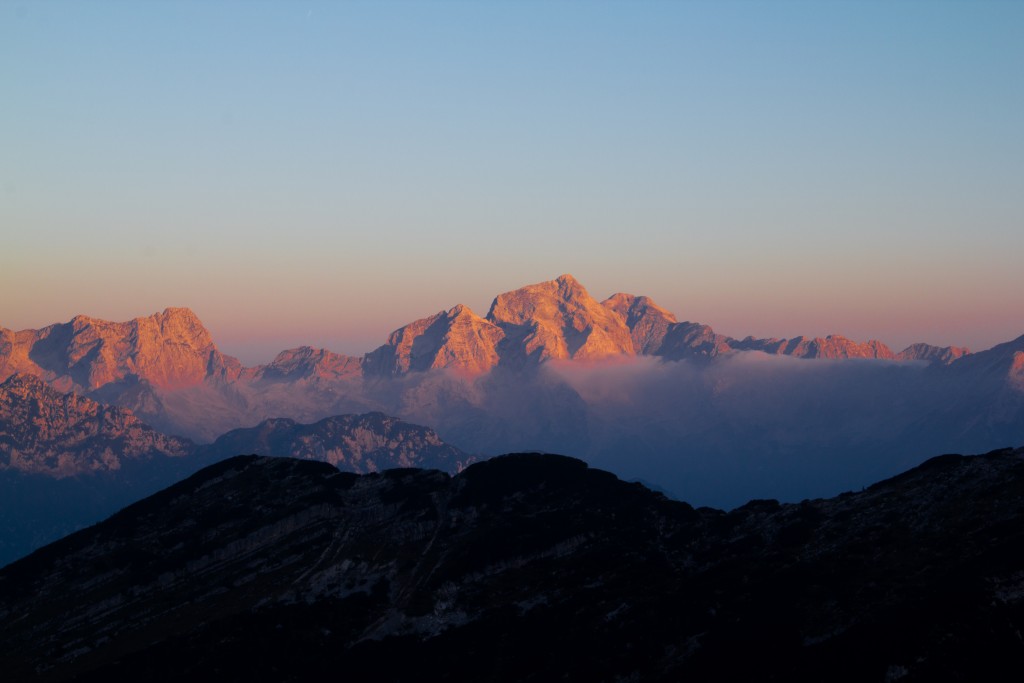 If you keep walking you get to a pretty awesome hut with no running water and only crowded stinky (seriously stinky) dorm accommodations. Surprise, nobody cared.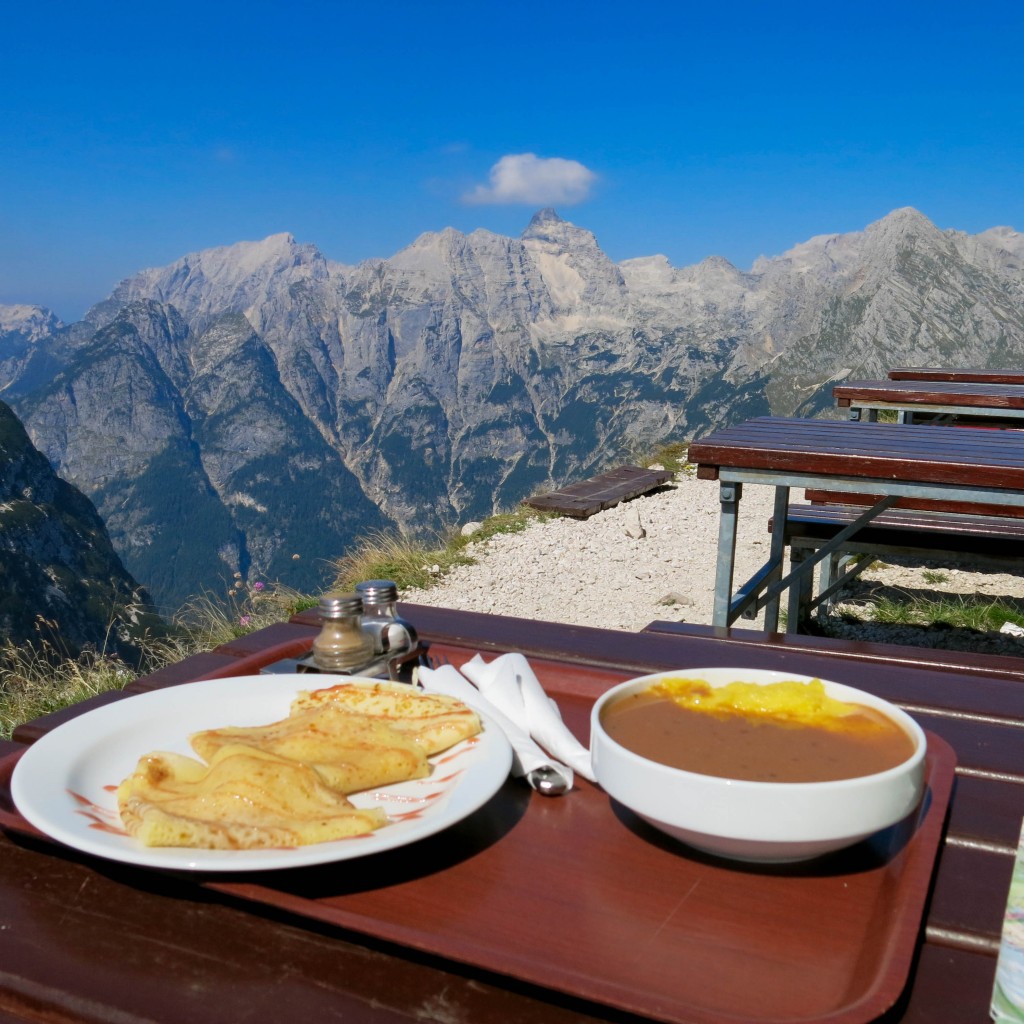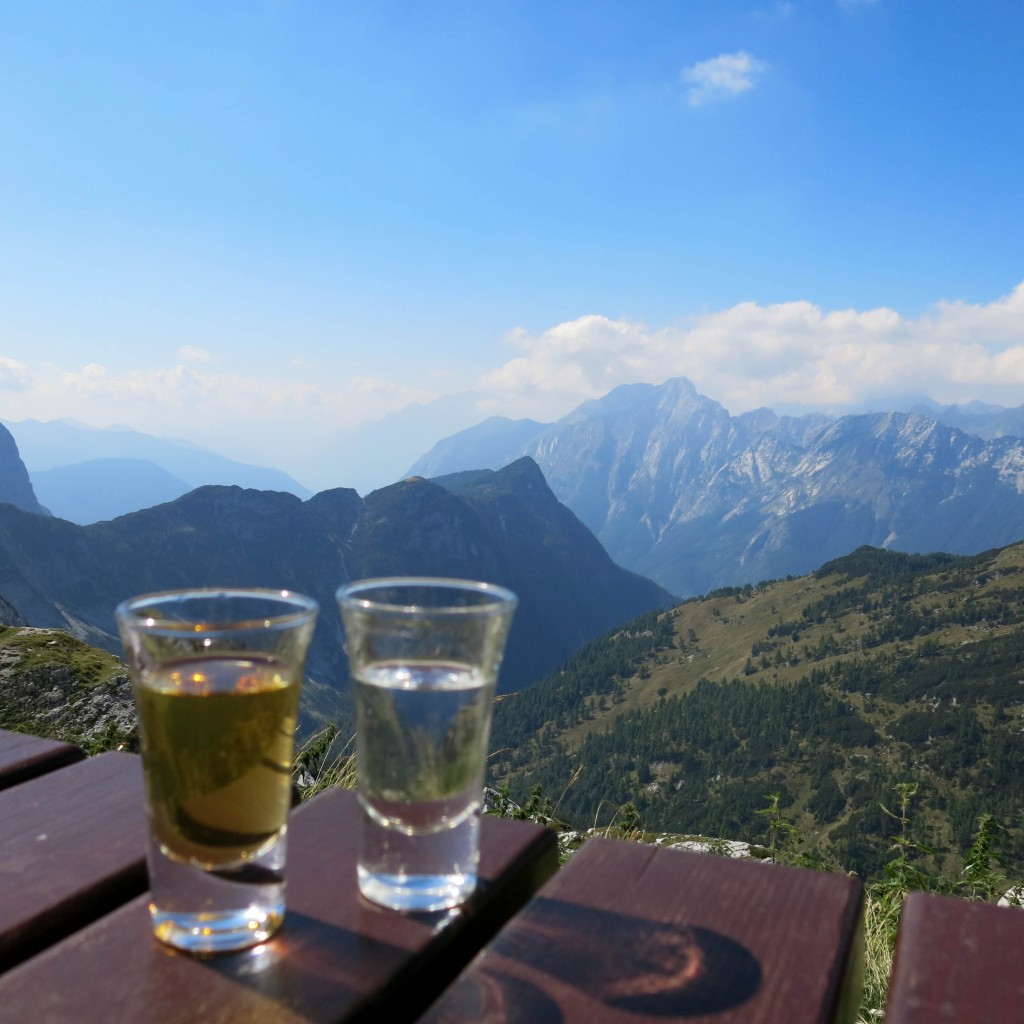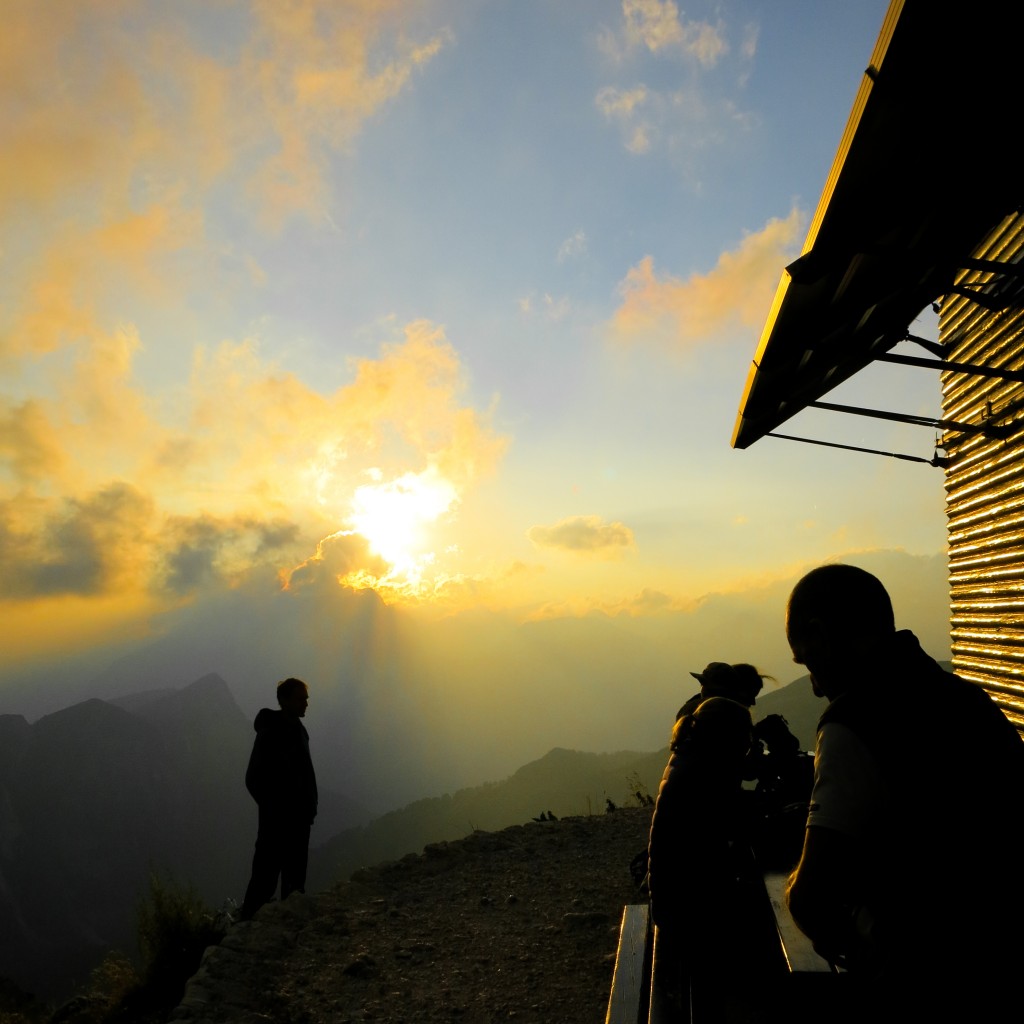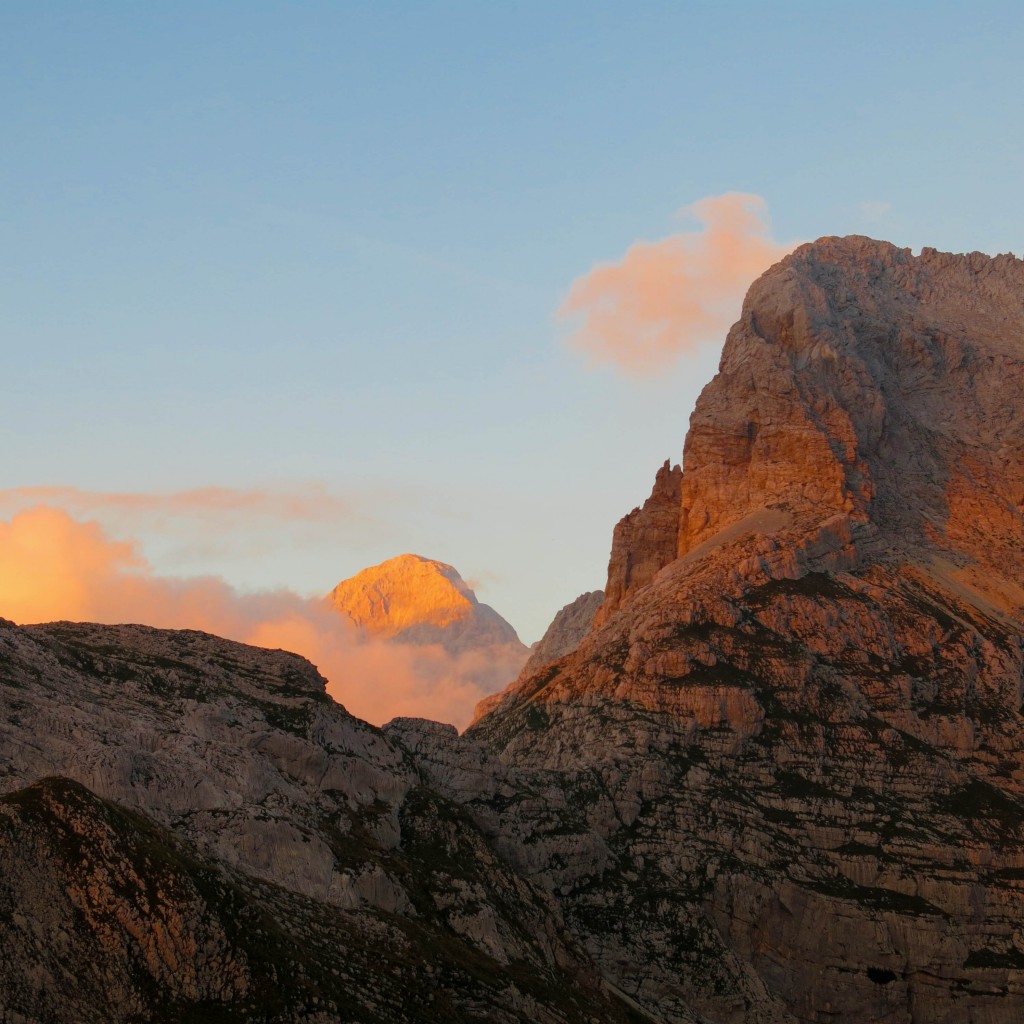 Towards the end of the trip, we wandered into an area that had seen some of the heaviest fighting in World War I. There are old stone bunkers, field hospitals and barracks all over the mountains in this area, including along the old front lines which ran along the ridgeline of some the highest mountains.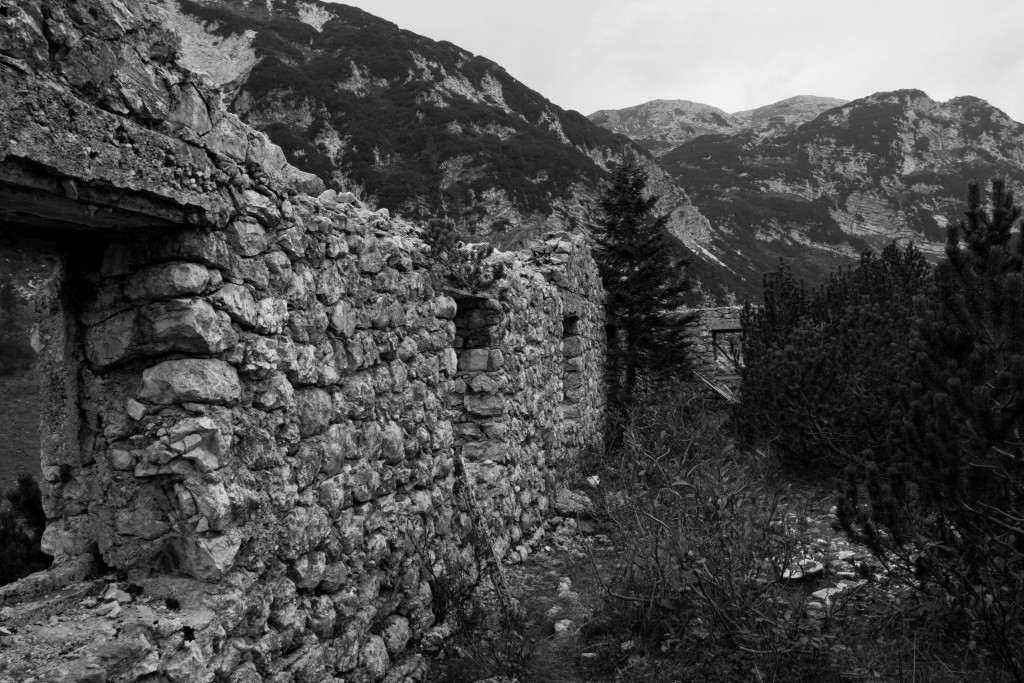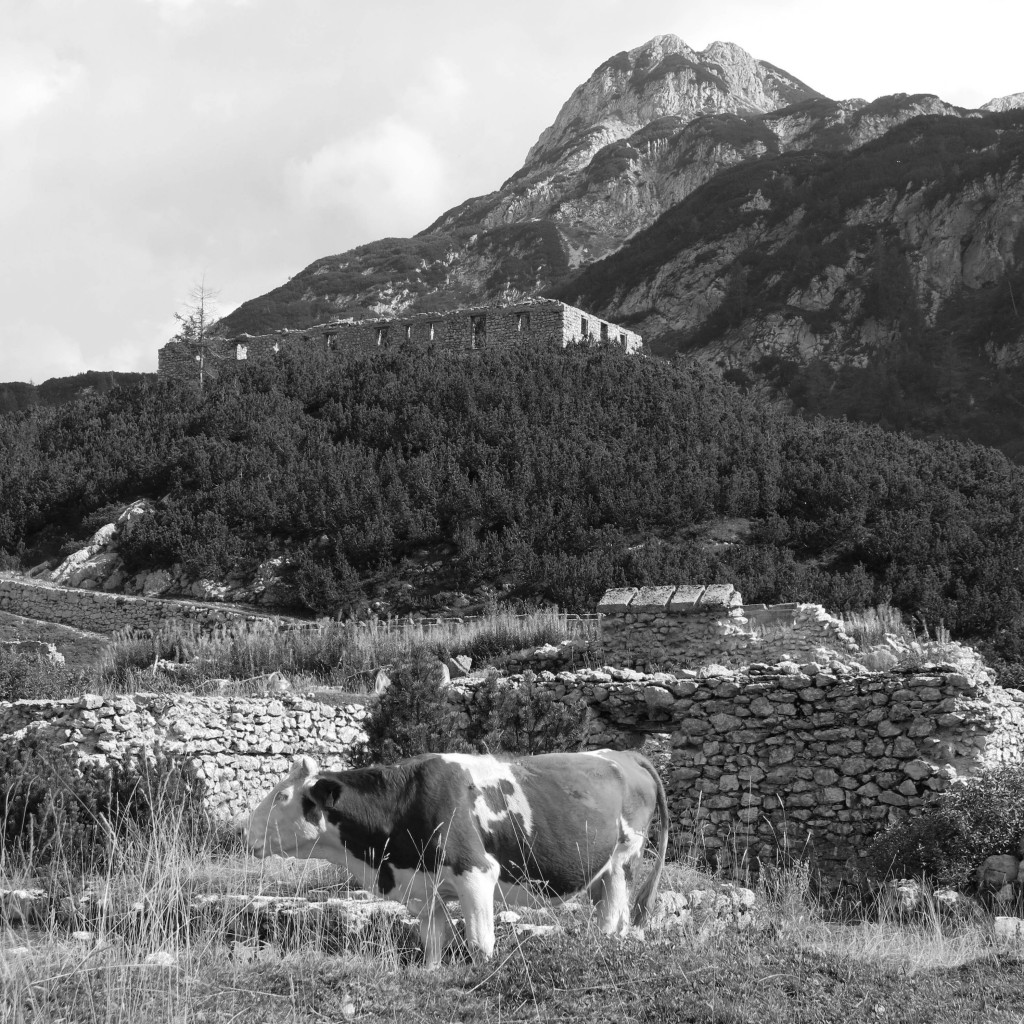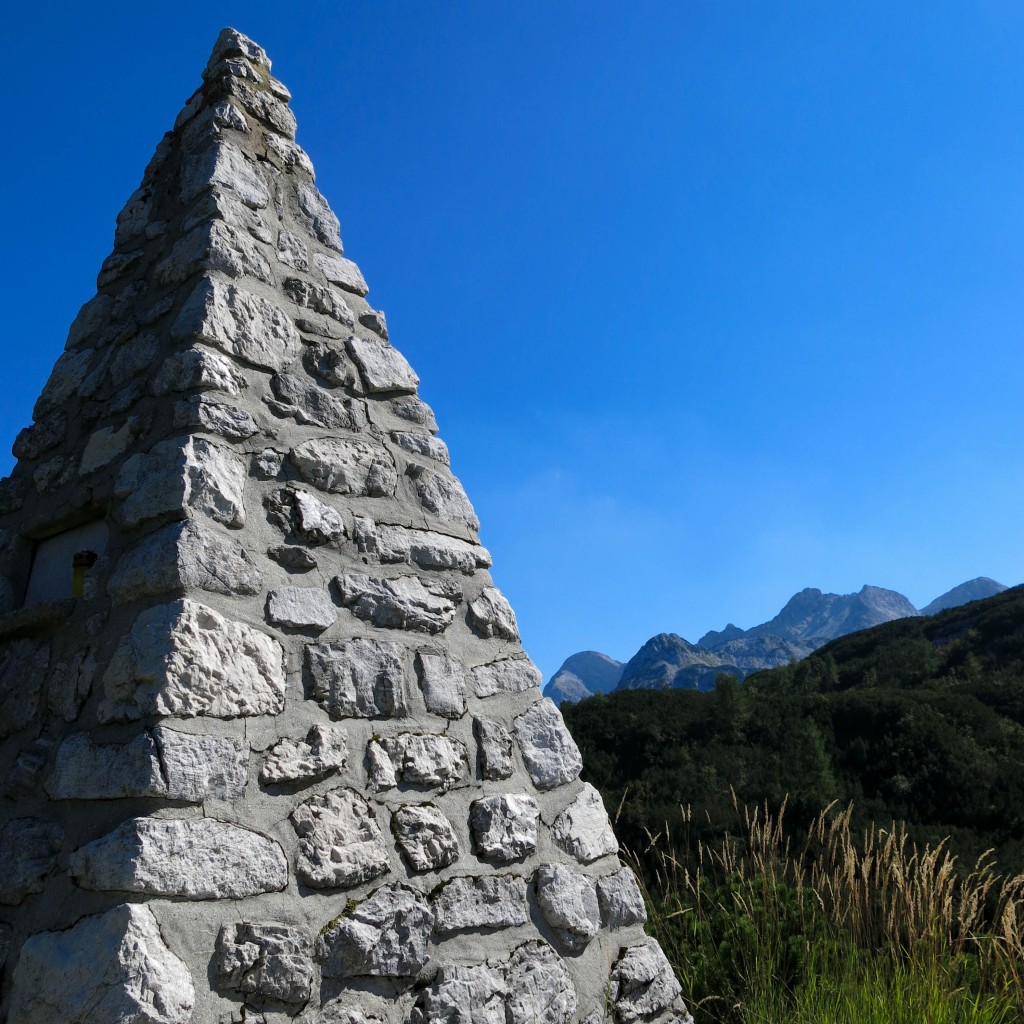 Let me repeat that: they fought a war on knife-edge ridges 7000ft in the sky. In the 19-teens. All year long. Wearing only wool and with no advil. Surprise, we're wimps.
Following a boot explosion (grrr) it was time to leave the mountains. Wanting to check out Ljubljana, and thinking a hot shower would be valuable to maintain relationship bliss, we headed that way. While we had a an auspicious introduction to Ljubljana (the original hotel we booked was wedged between a stone crushing operation and a used auto car dealership and across the street from a derelict farm and monument to fallen communist brethren of the great Yugoslav Republic… Booking.com app to the rescue) Ljubljana would come to simply blow me away.
On a picture perfect late summer night, Ljubljana came alive in the way only a European city can. By 4pm it seemed the entire city had decided it was time to relax. Cafés all throughout the old cobblestone town center were packed with stunning (seriously everybody is extremely attractive here) locals enjoying a macchiato, an aperol spritz or a glass or two of exceptional local Slovenian wine.
Walking around the city fueled by Slovenian wine and macchiatos, the city revealed itself to us.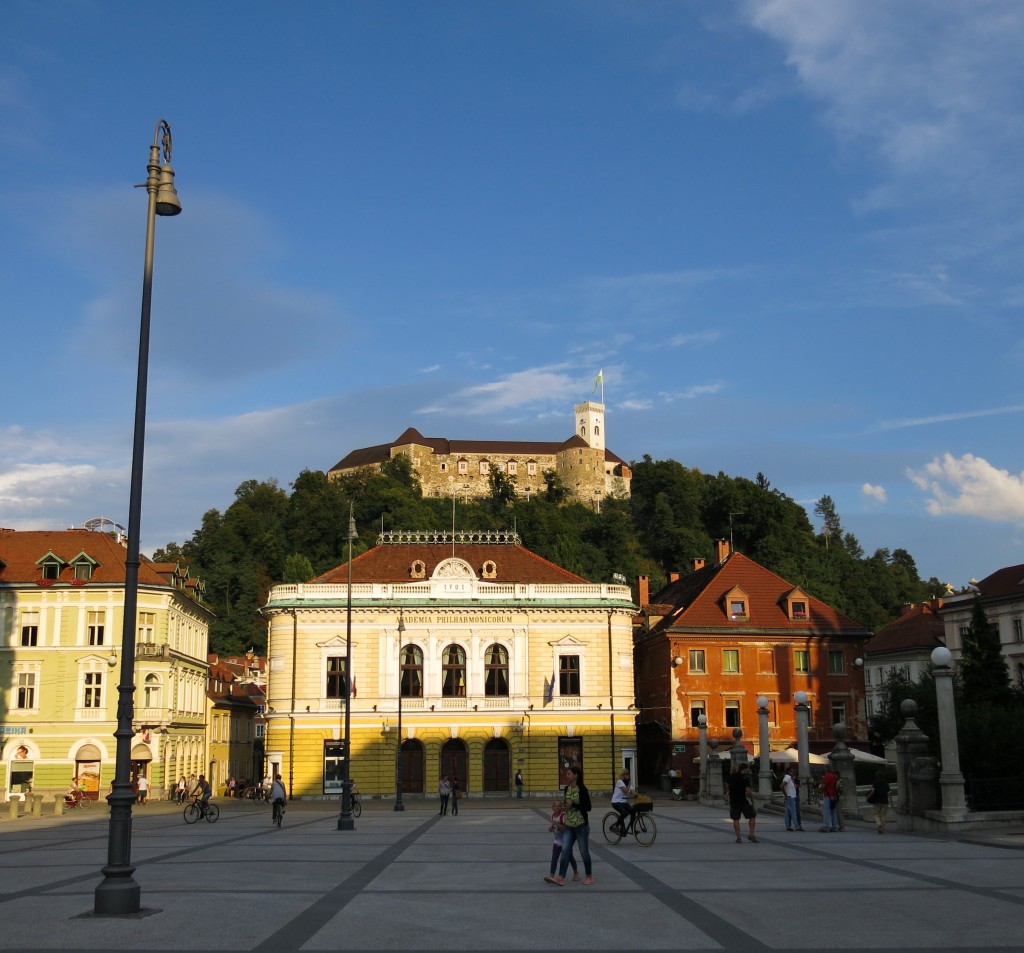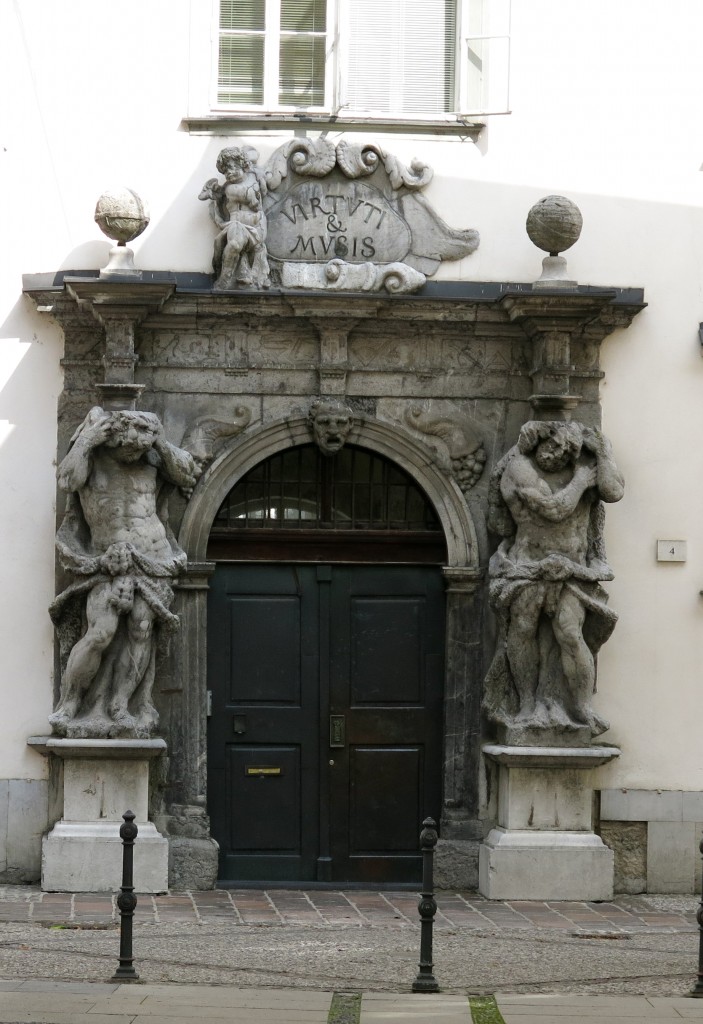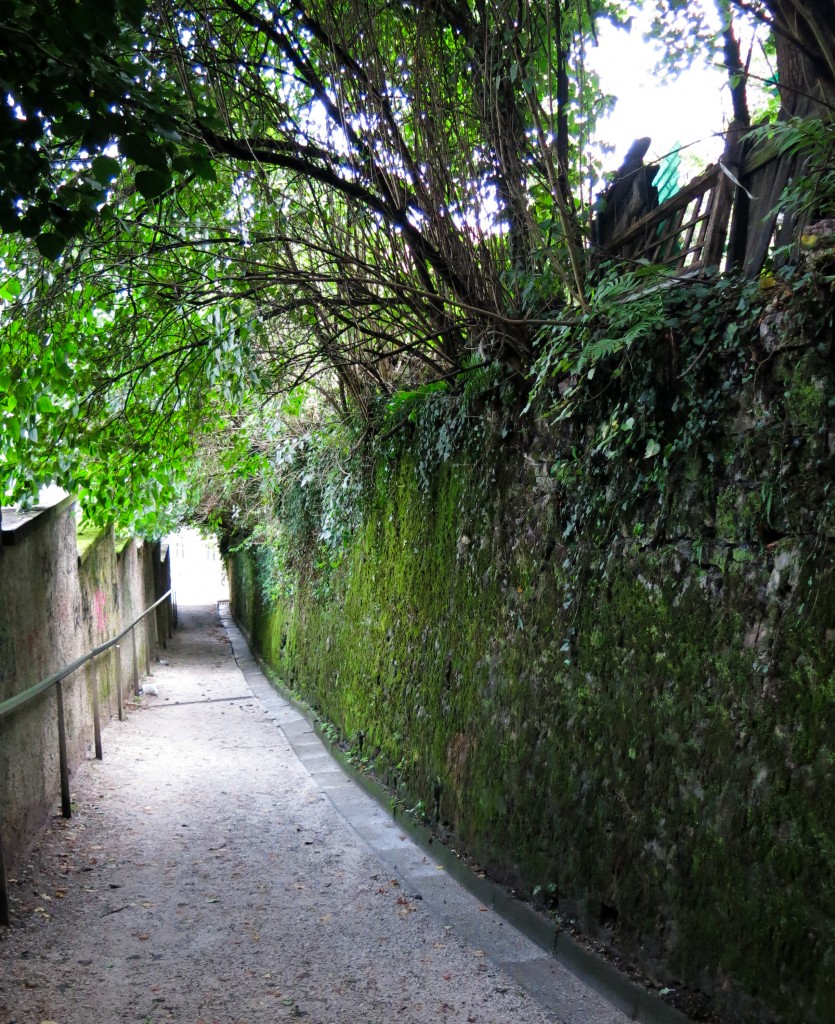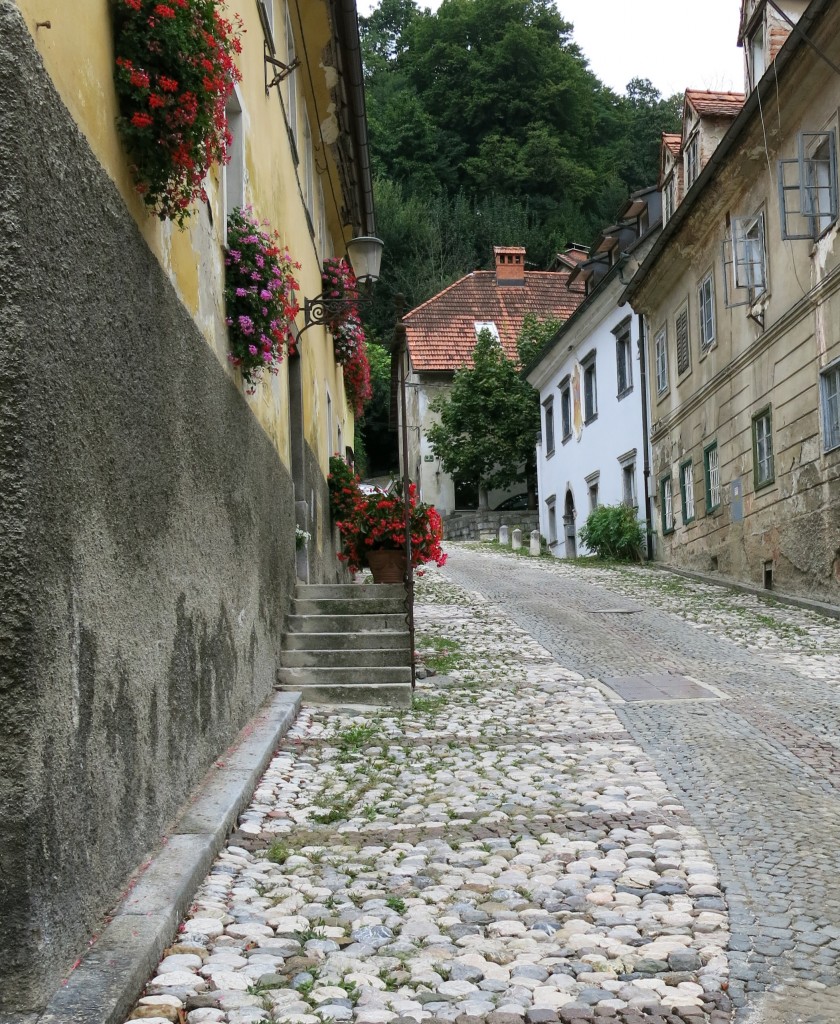 After a few days of this, it was time to head into Croatia.
The Istrian sections of Croatia are another one of those ancient parts of the world that have had many "mothers" over time. More Italy than Croatia, I only knew Istria was a place because the Mirna river valley is renowned for its truffles. I had no idea I was about to visit a cheaper, cleaner, less crowded and more welcoming version of Tuscany. Surprise.
Istria really feels like Tuscany.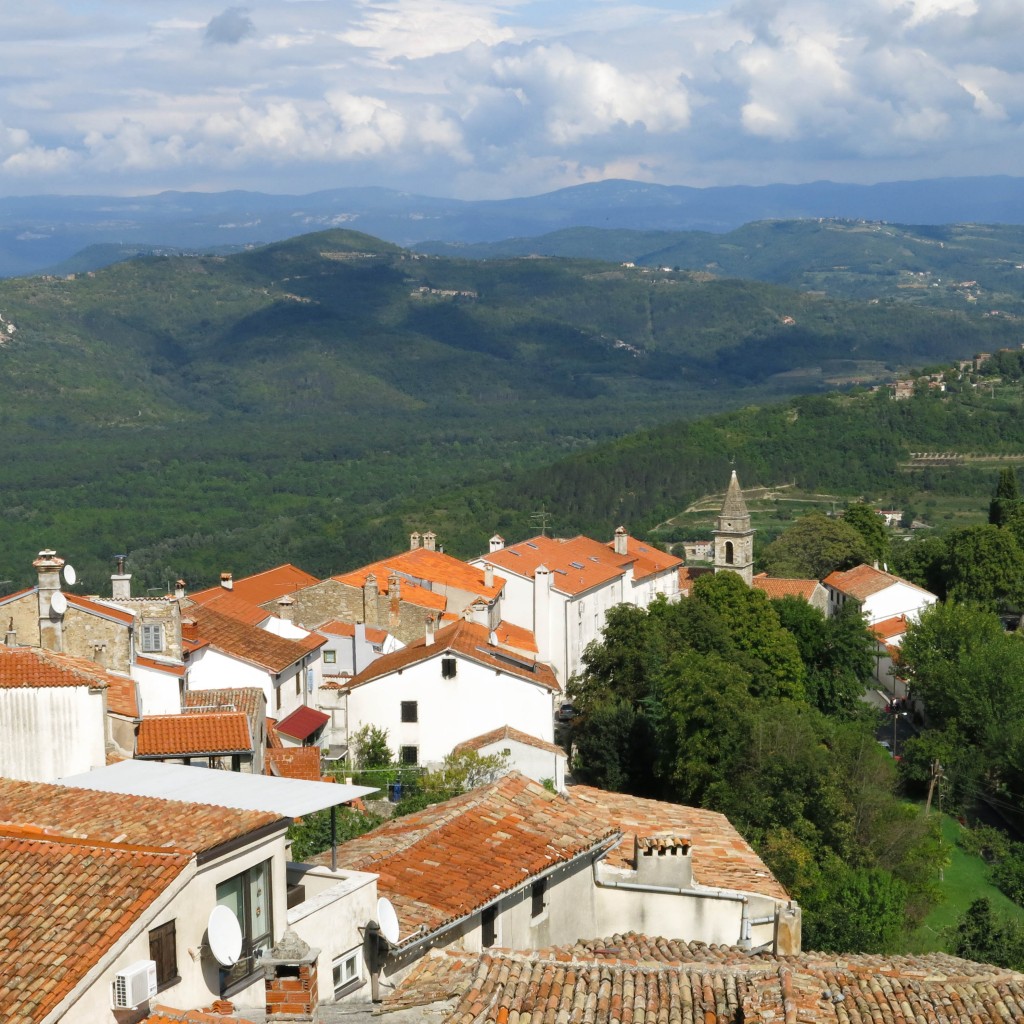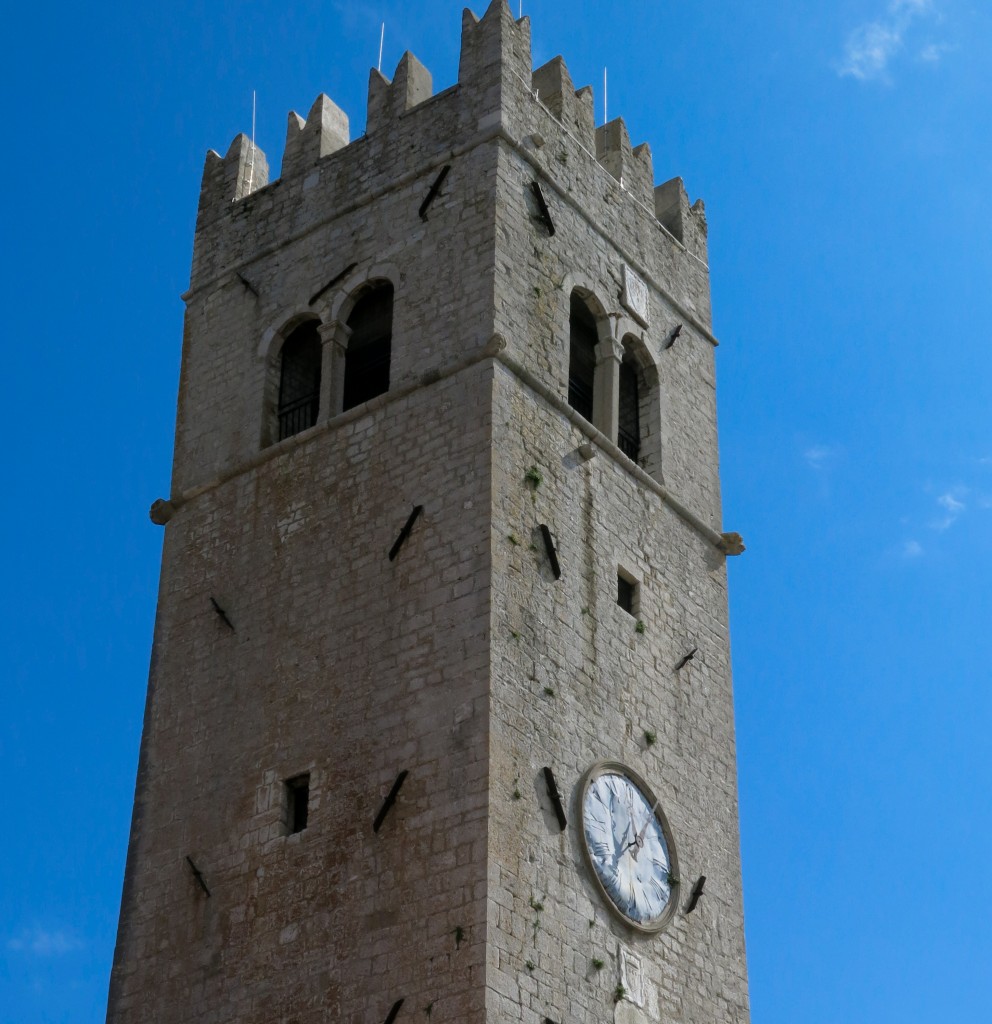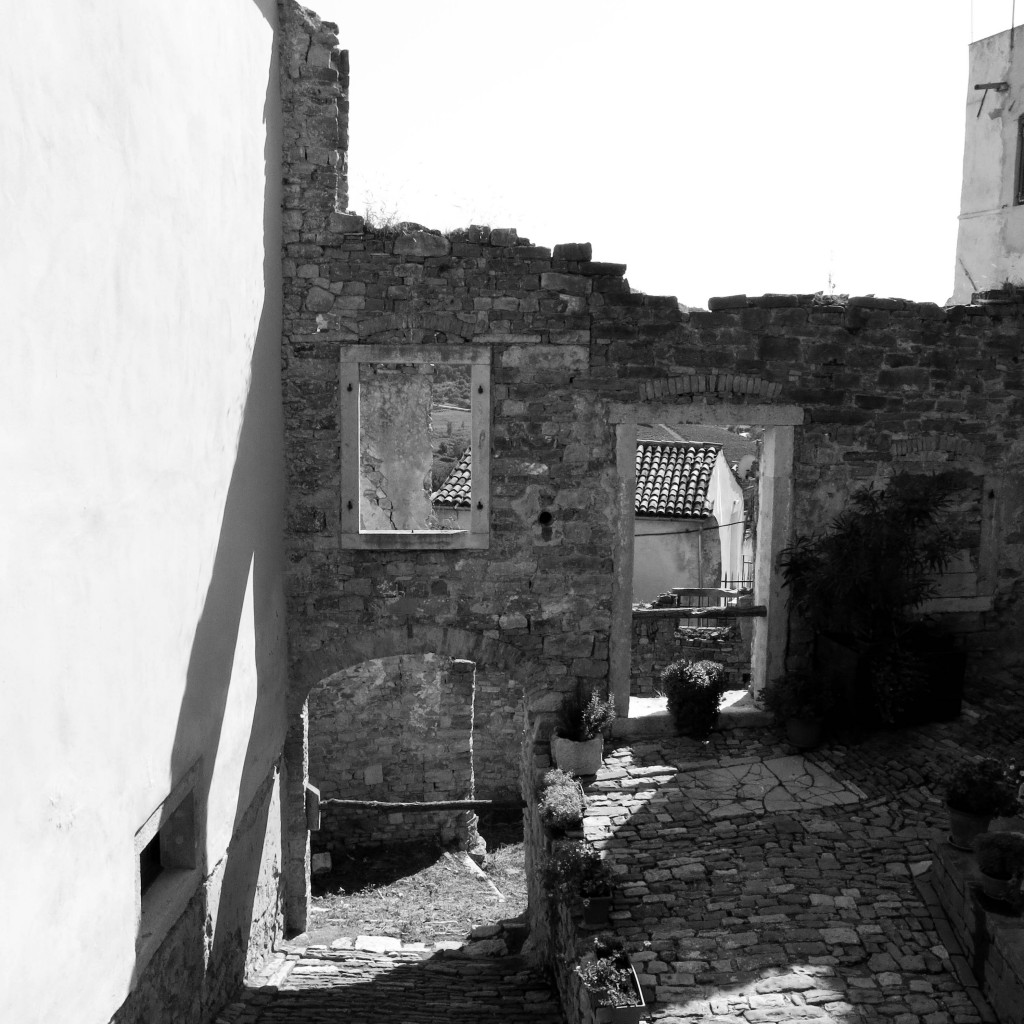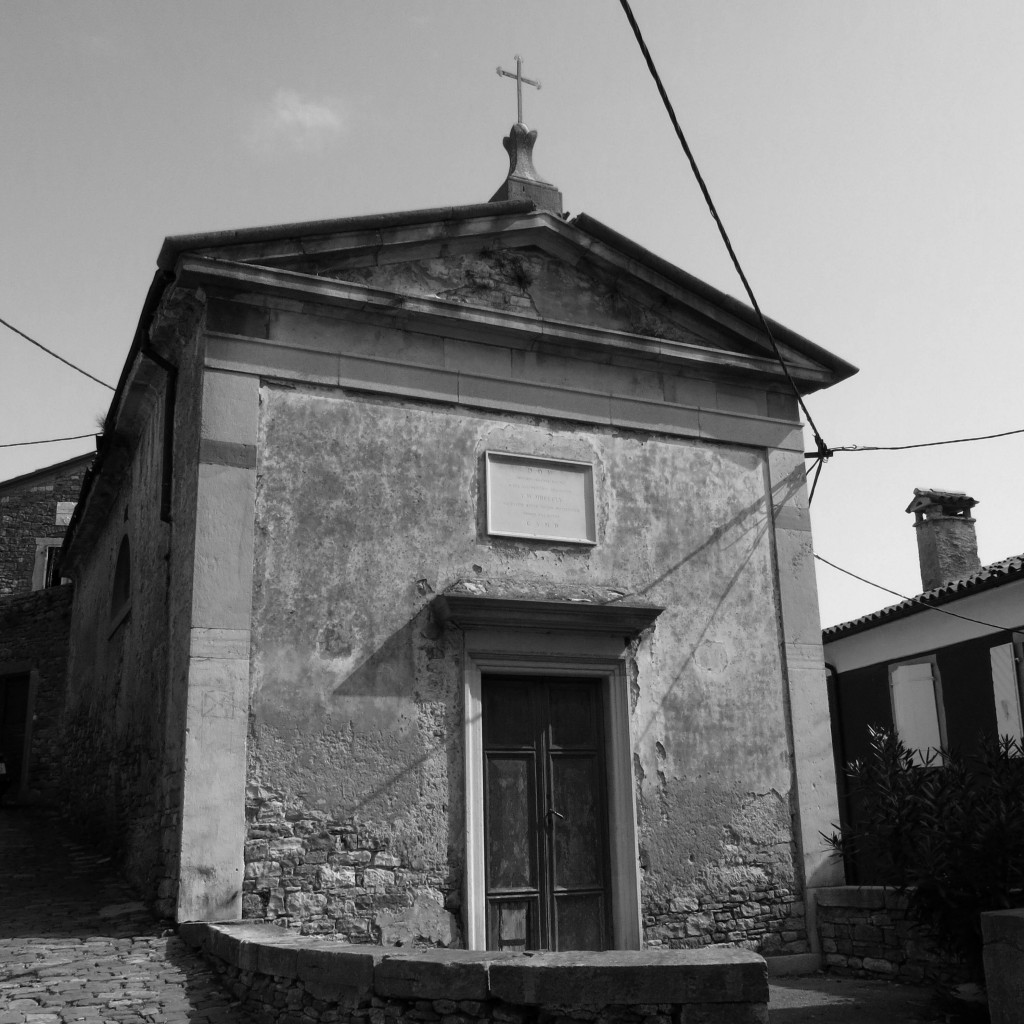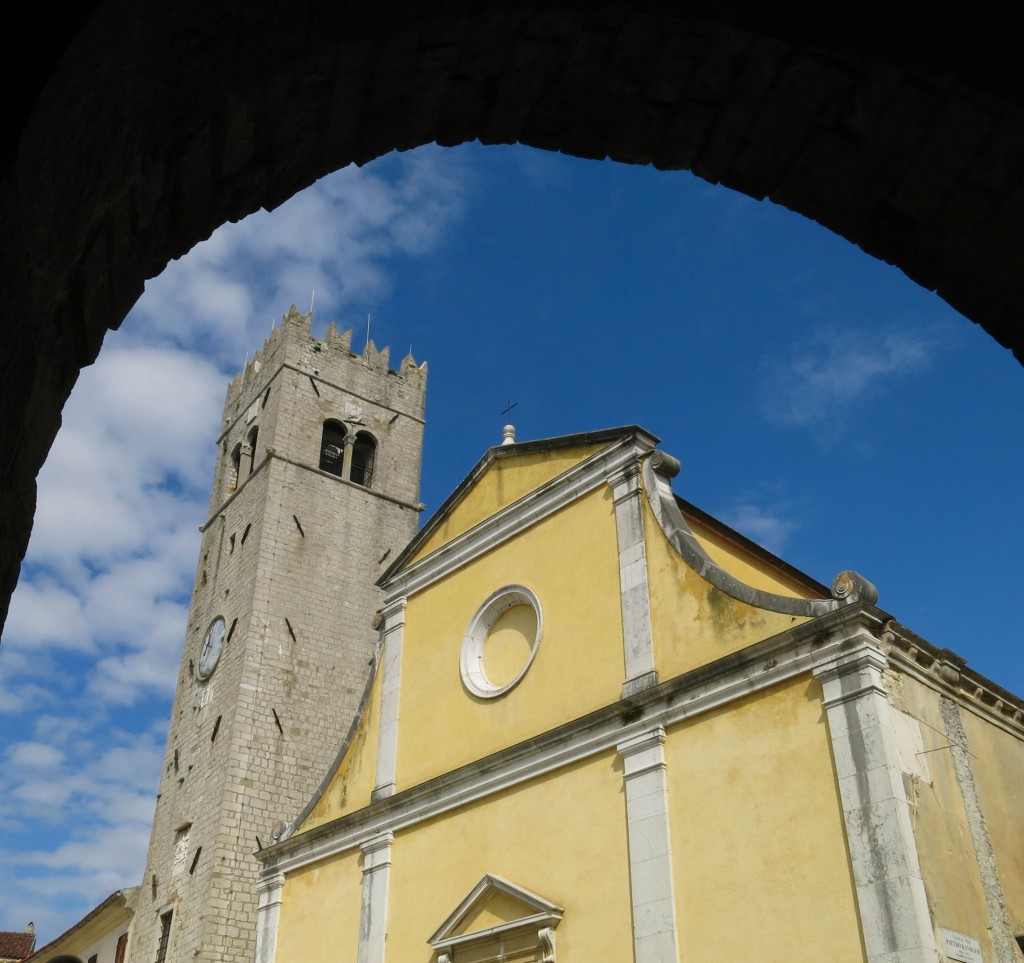 Now, if you only hit the well known highlights you'll miss the true magic of Istria. We were tipped off by a Ljubljana local to pull off the main road and follow the signs to any one of the many small konobas (taverns) that dot the farm roads. These small family eateries are often overlooked by tourists because they sit away from the hilltop town centers, have small hand-painted signs, take no credit cards, and don't appear in any guidebooks. But, take my advice: find one. You'll be rewarded with a homemade meal absolutely smothered in local truffles, local organic olive oil and local white wine.
Oh, and it will cost about as much as your last dinner at Chipotle.
Once we finished stuffing ourselves with truffles and pasta, we went to explore the Istria coast. More tourist-y than interior Istria, the Istrian coast is still rather undeveloped compared to the Southern Croatian coast (i.e. Split, Kings Landing, Dubrovnik, and the islands of Brac and Ceres).
Despite the prevalence of northern Europeans who still haven't quite nailed the "sunblock" thing, its hard not to be in surprised and awed by the beauty that results from medieval stone buildings bracketed by a deep azure sky and sparking cyan sea.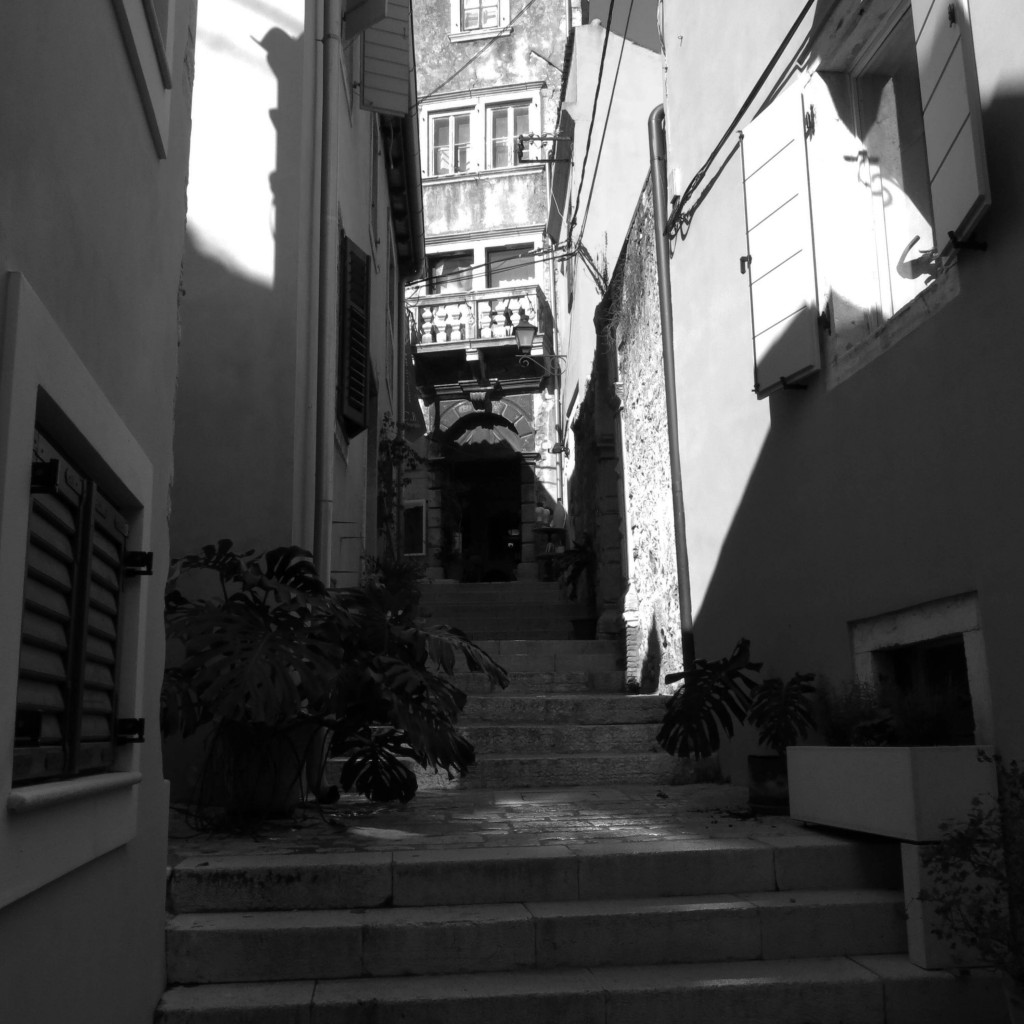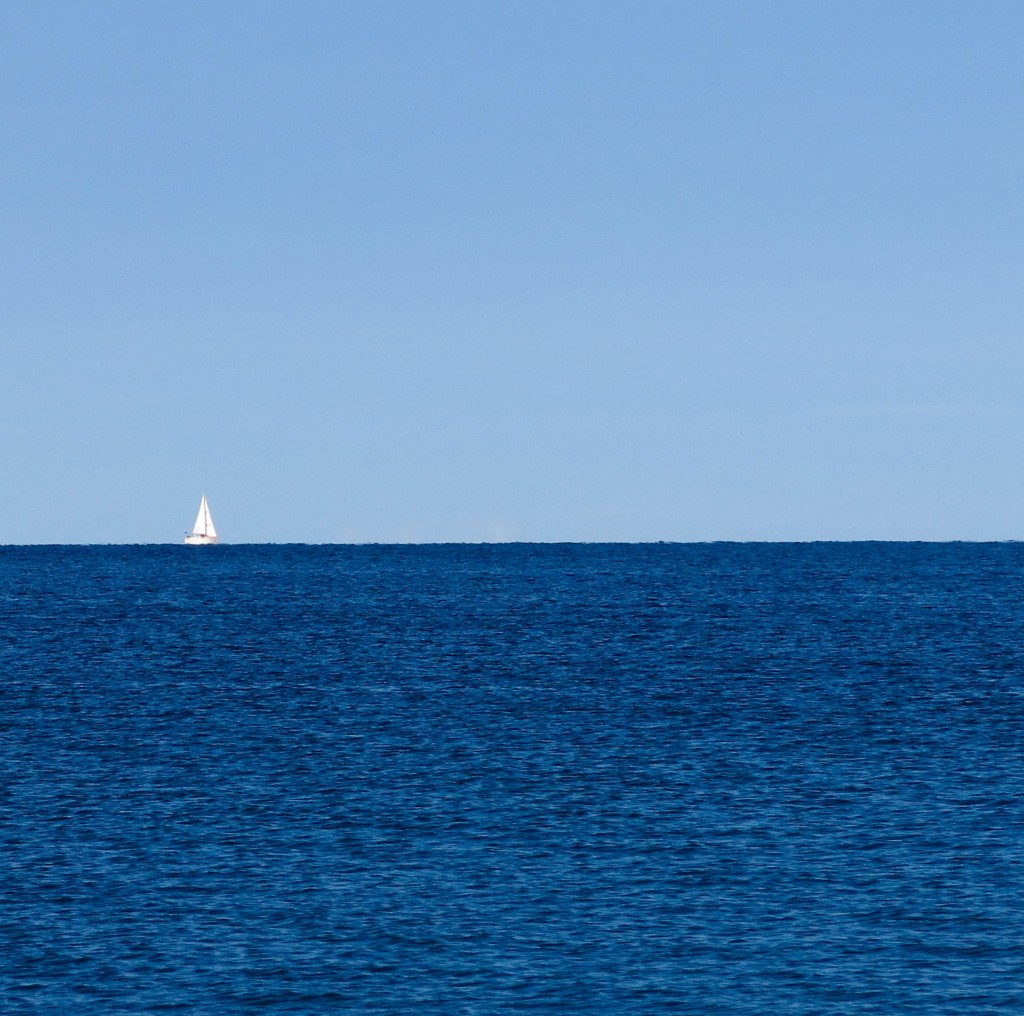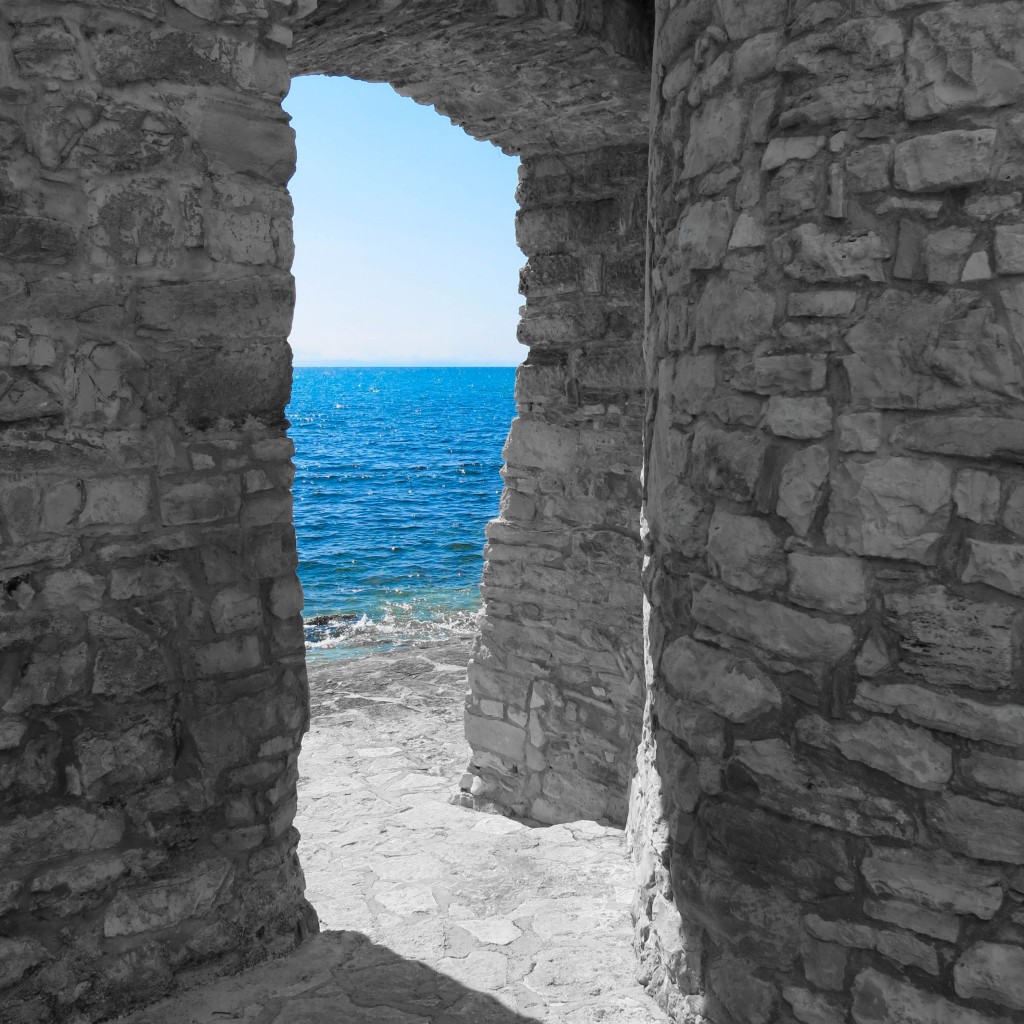 After soaking in this beauty for a few days it was time to head home. But not before one last surprise.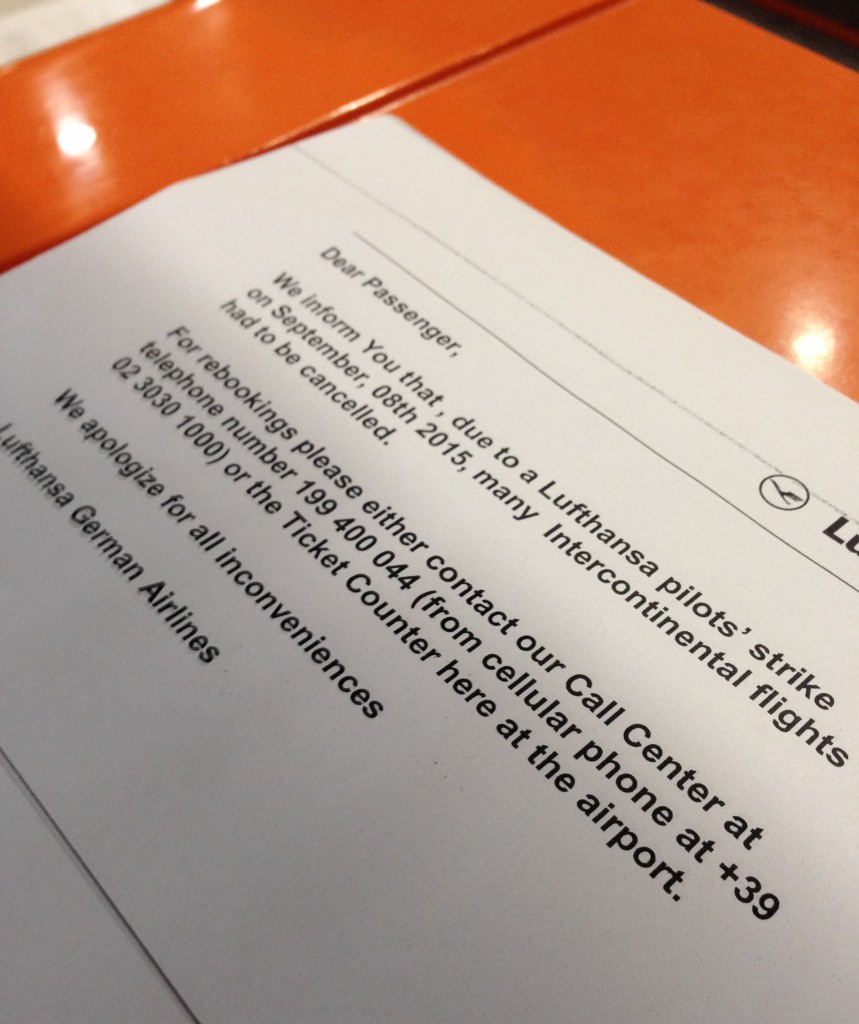 This blog has always frowned at the superlative degree of comparison. It's not because we are party-poopers or Debby-downers. It's because we love skiing on the East Coast, and we firmly believe that when a noisy authority resorts to phrases like "all-time" or "best ever" or "as good as it gets", it's a disservice to all that is East Coast Schuss. We've had a great 45 days of skiing since New Years Day, and maybe it'll continue, but this isn't all-time; this is above average, but well within the range of usual outcomes.
You'll notice this is VTah Part IX, not VTah Part All-Time; this is one chapter in a long long history of a region that–for whatever reason–everyone thinks has shitty skiing but doesn't. We wag our finger at the "all-time" standards bearers not because we don't like those people, but because we are in love with the skiing here. These photos of good skiing and good snow and good times are our humble testament to the fact that in these modest Green Mountains of Vermont–dwarfed by Earth's great ranges and yet the cradle of North American skiing–every once in a while we have the goodest skiing in the world. Every once in a while we have another VTah.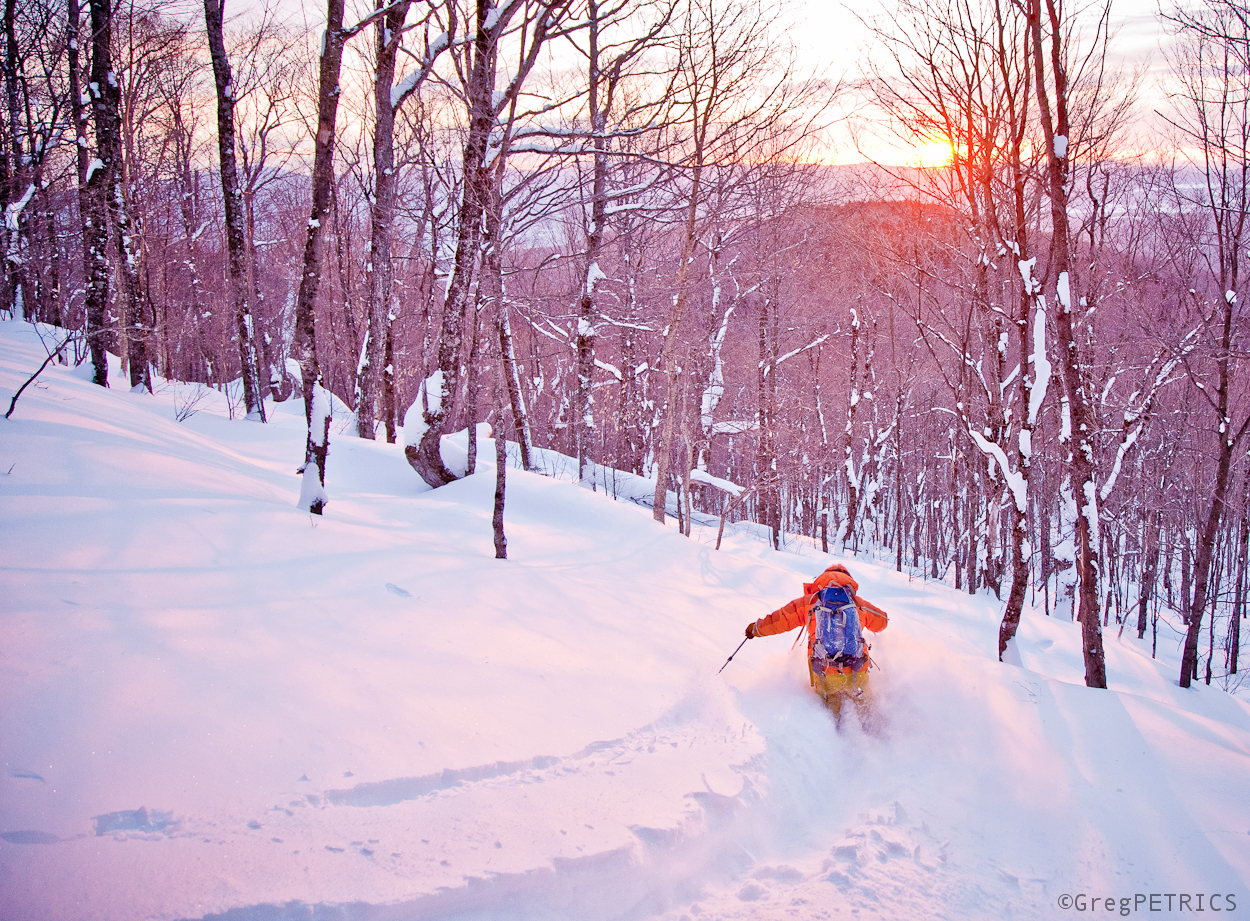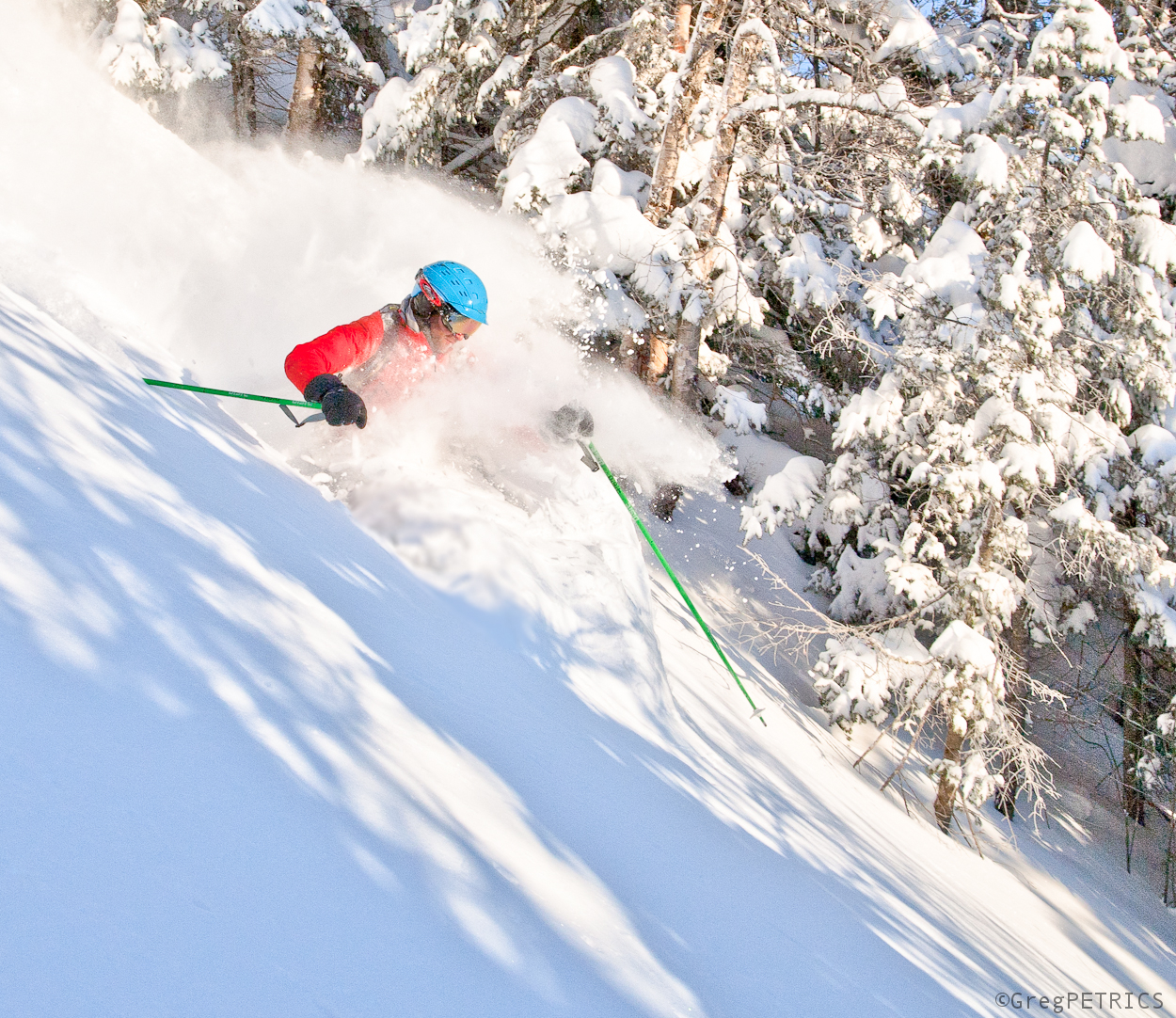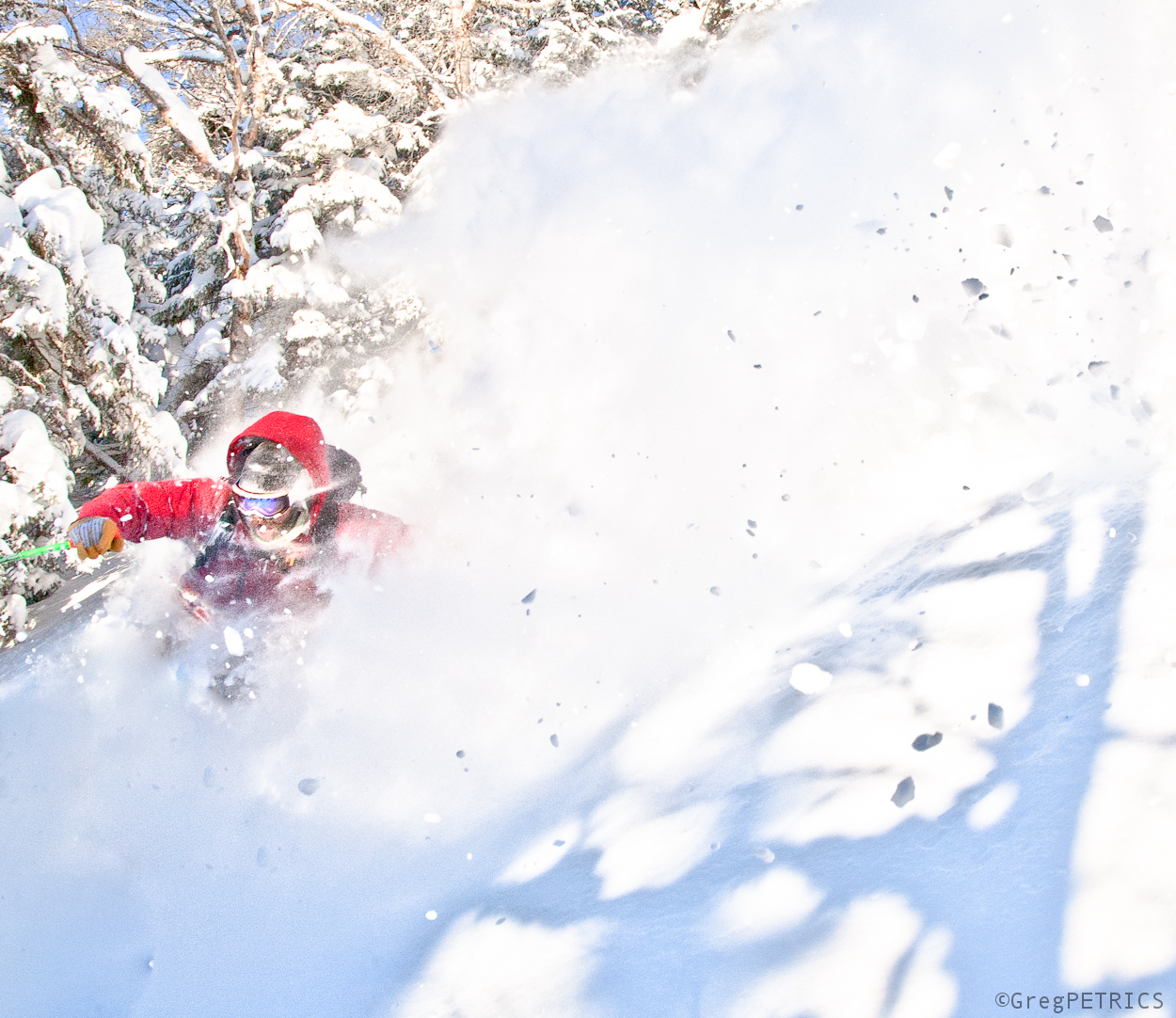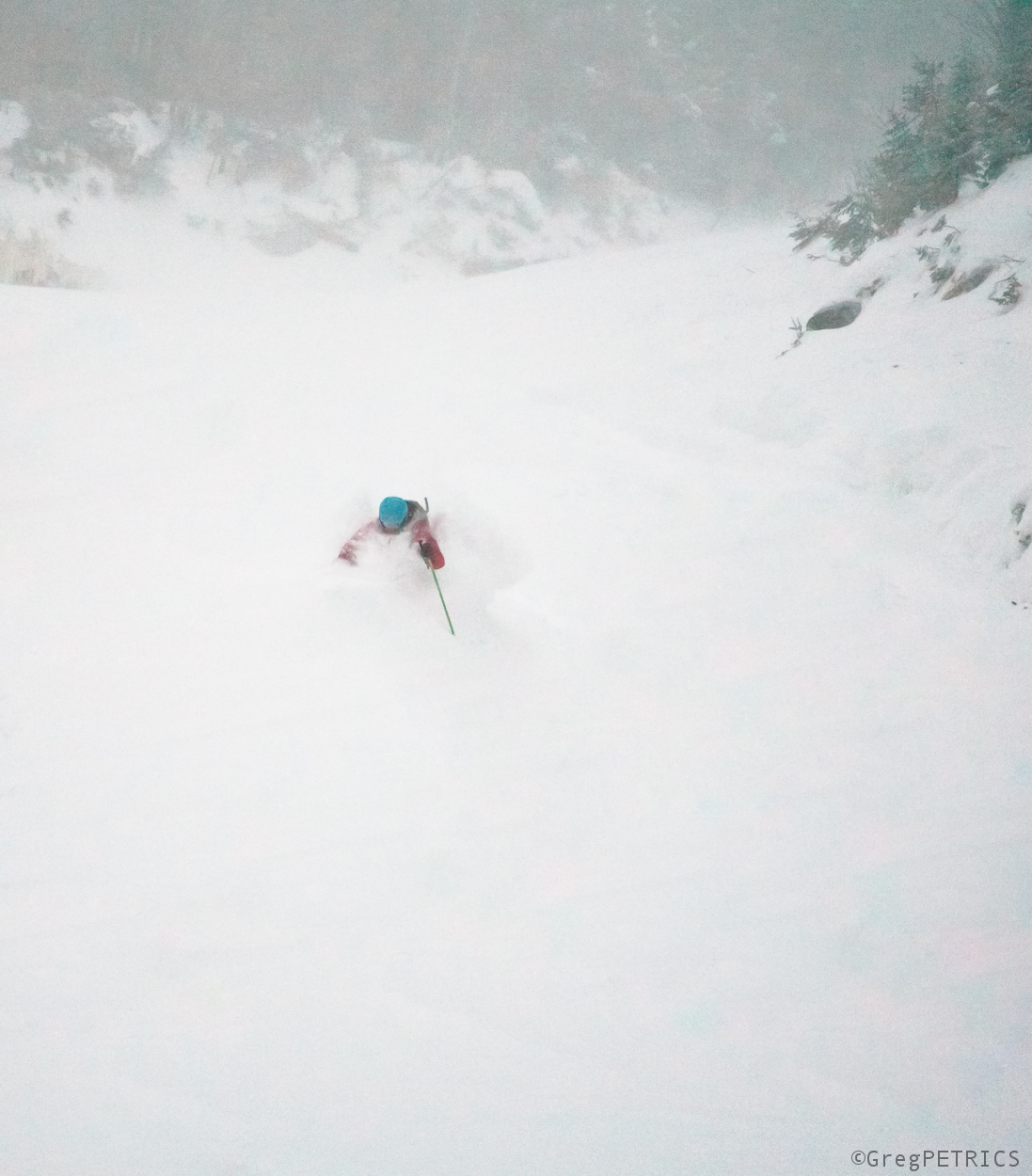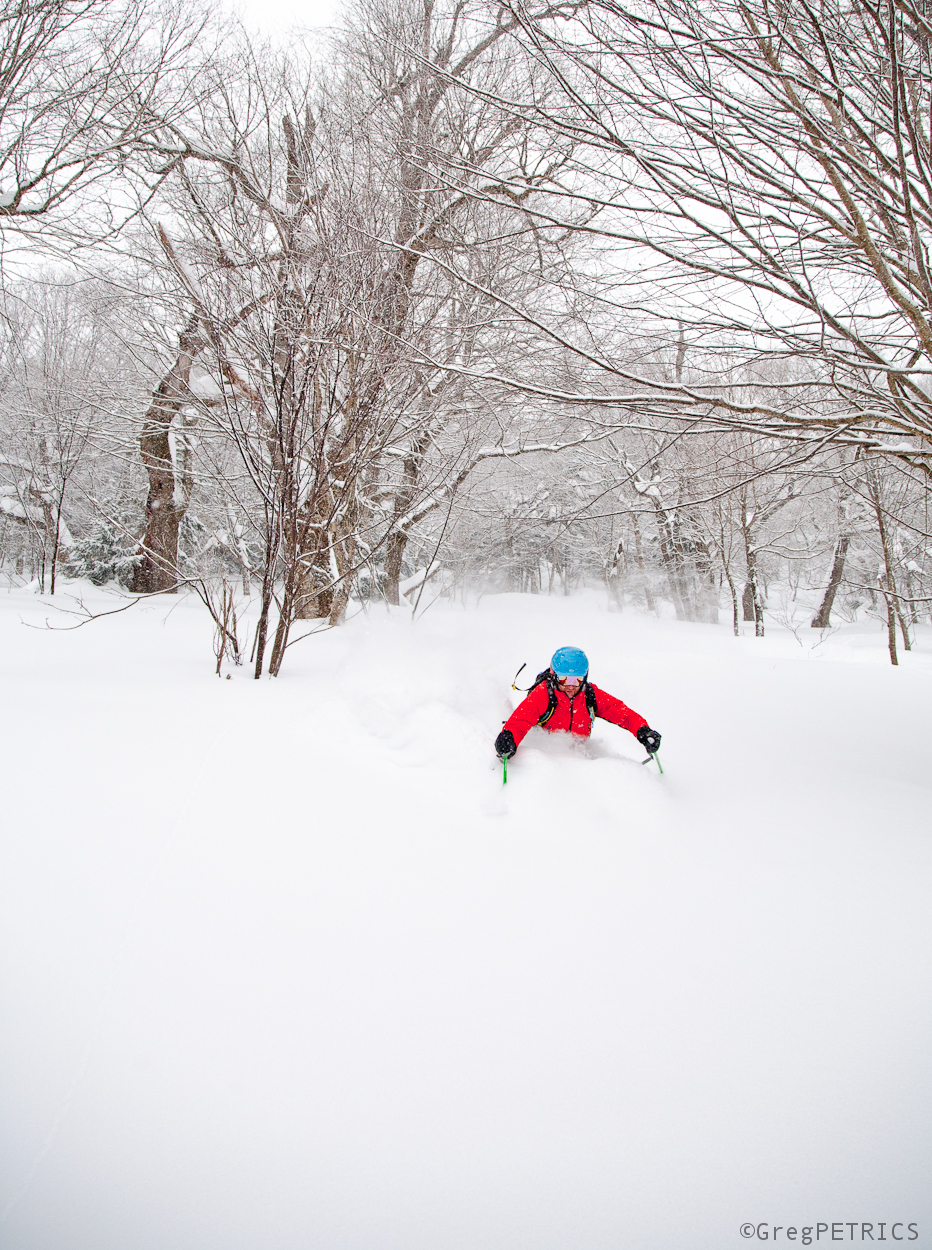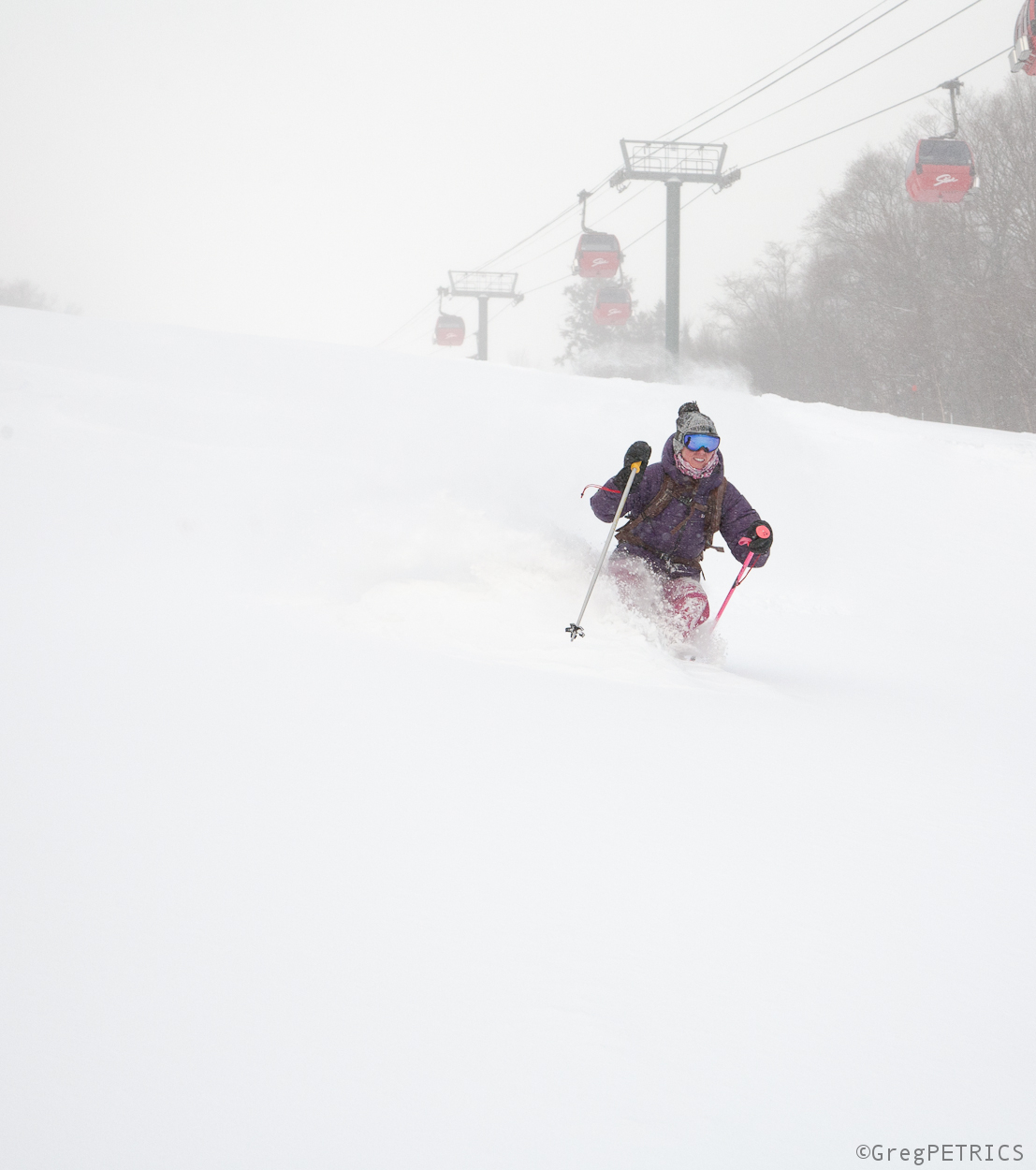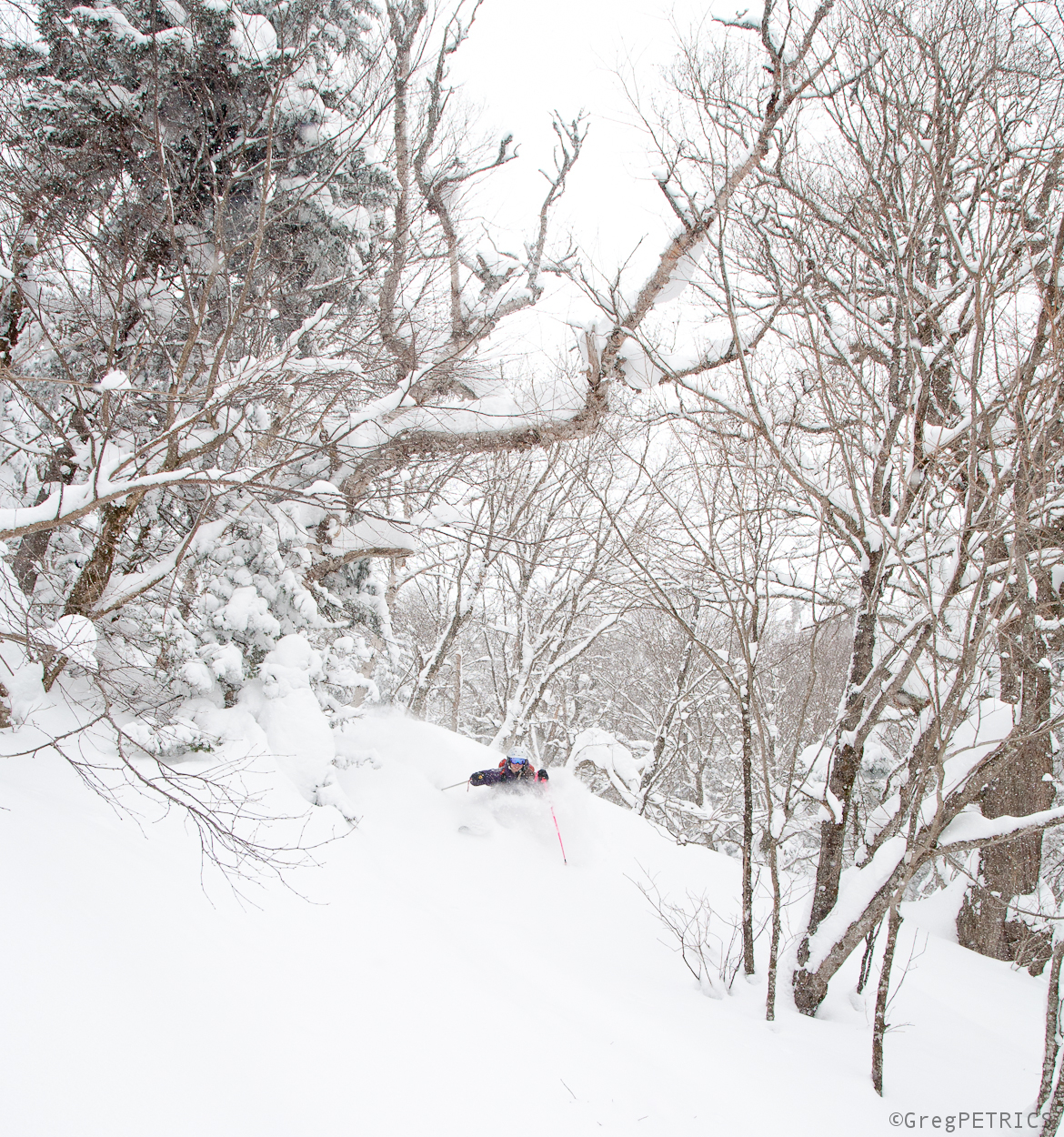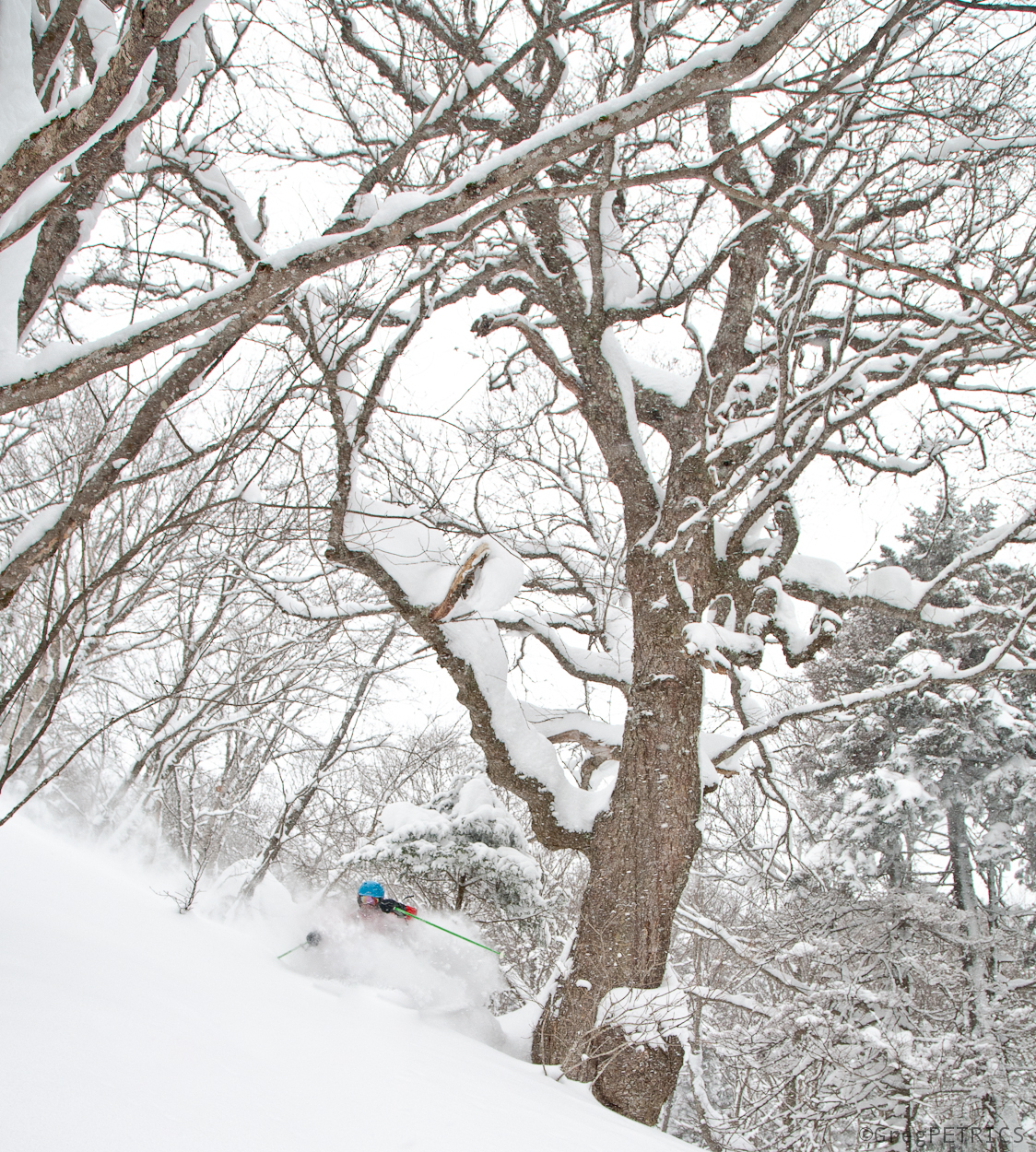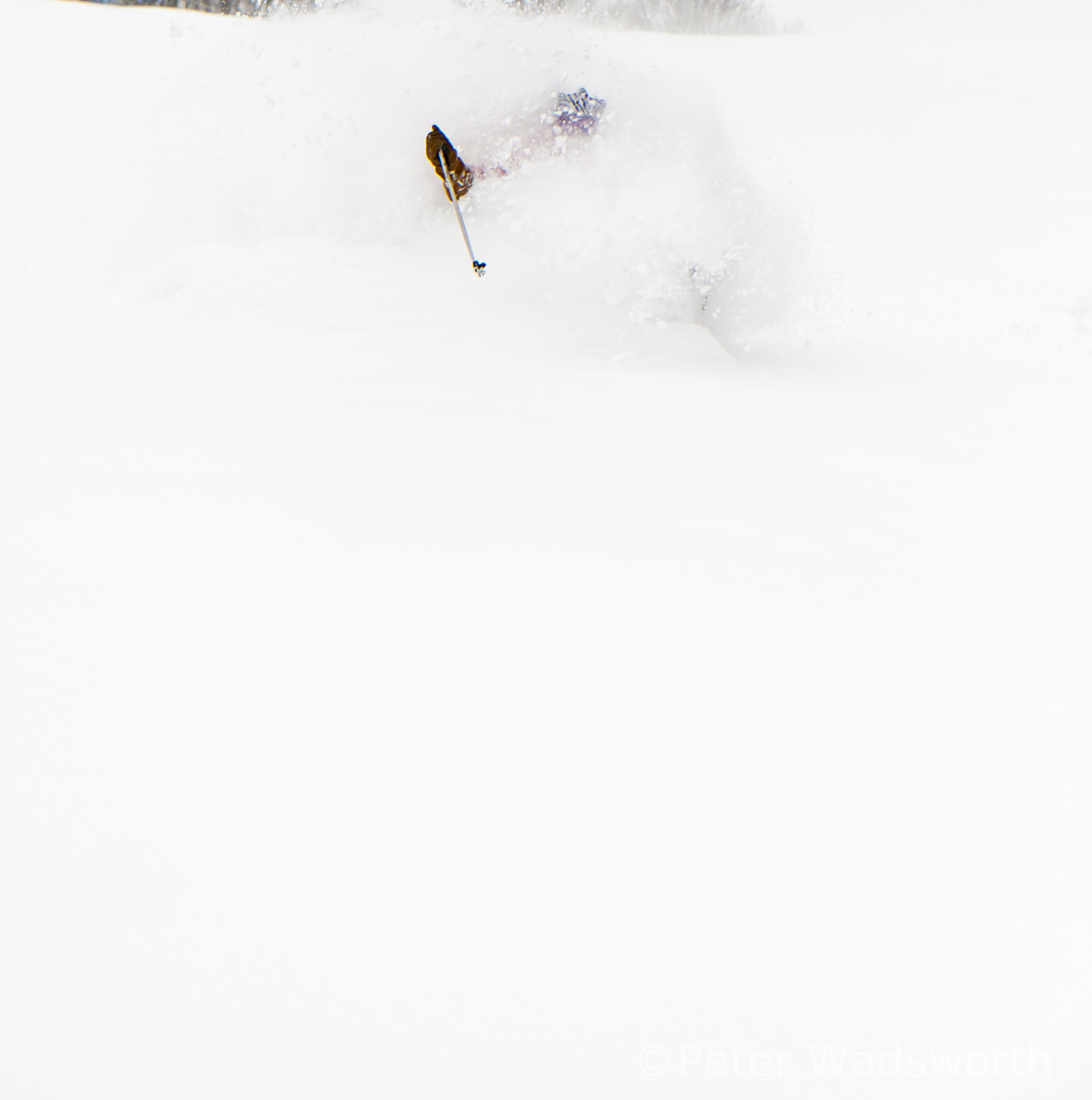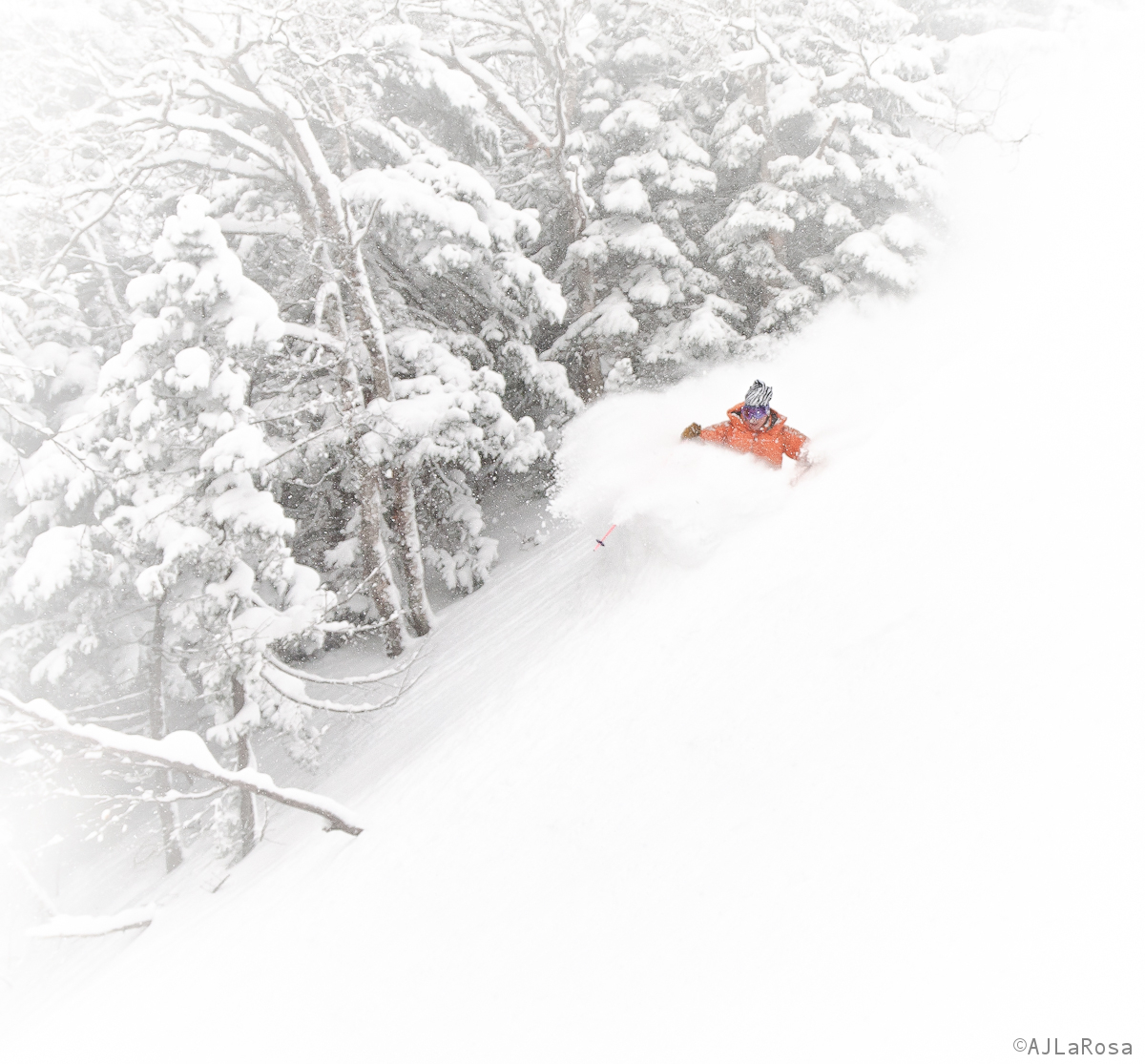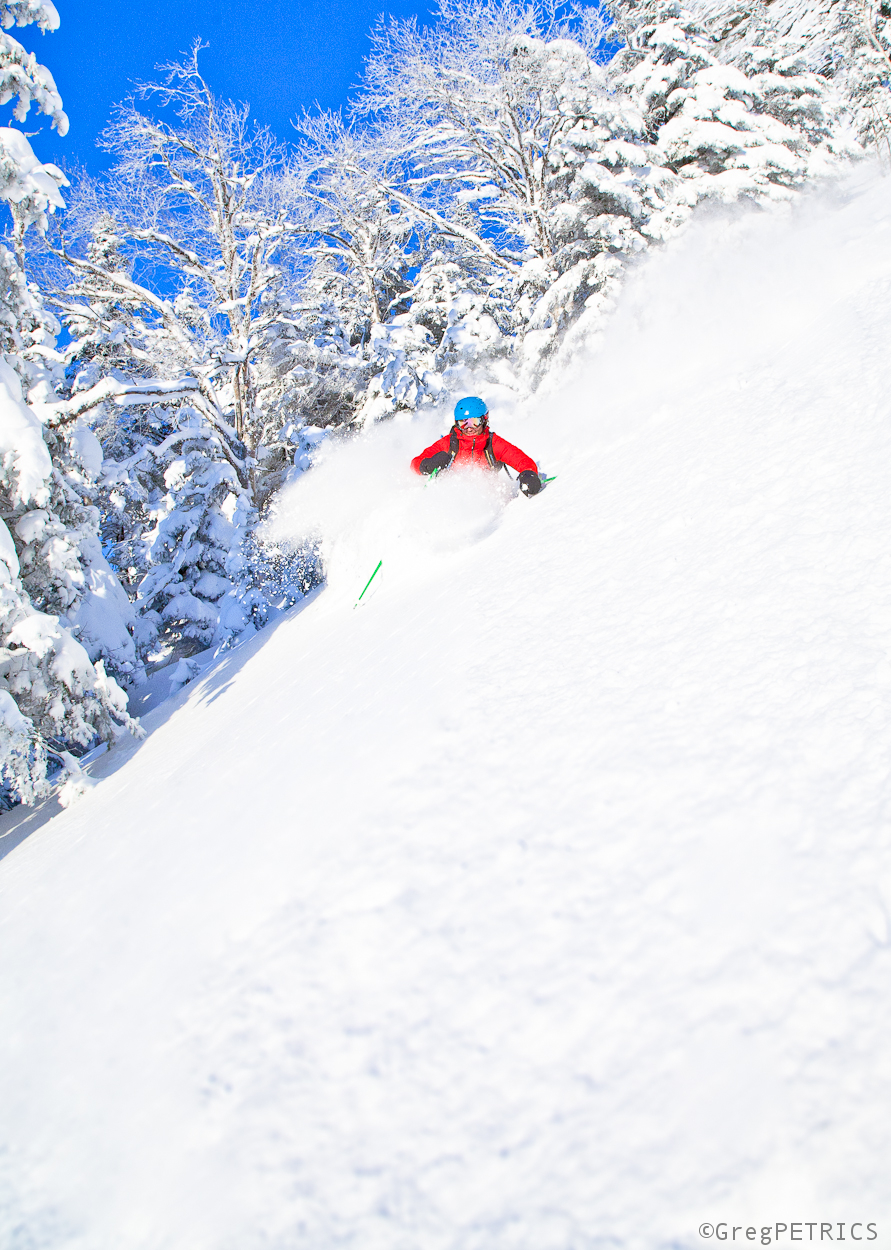 Git Sum (moar)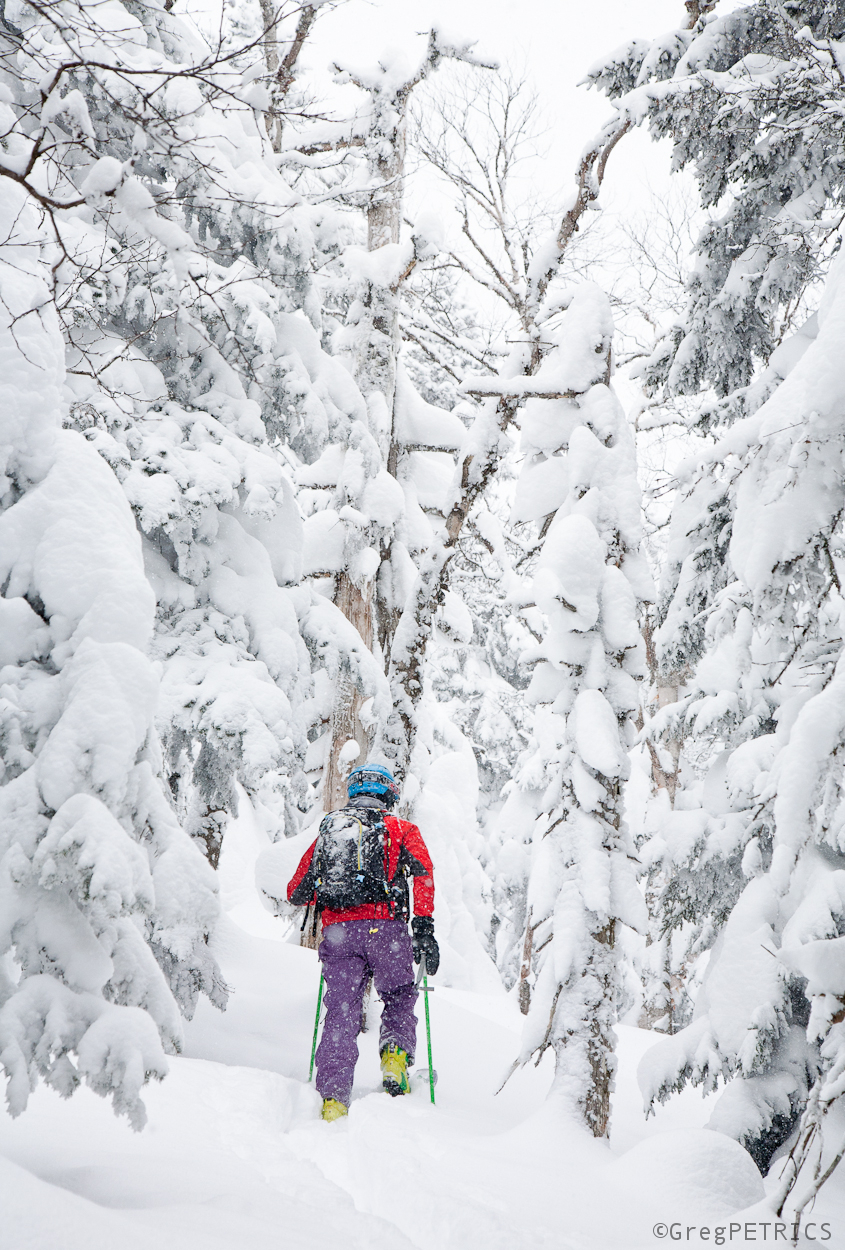 Recently, while out tromping around the neighborhood I noticed a new land-slide on this mountain with a Vermont State Quarter on it.  I think this is the slide's first Winter.
And that got me thinking about really important questions, like:
– At what elevation do deer turn into elk?
– Why did the Romans make so many ruined buildings?
– How many vertical feet does a ski line need to have for it to count as an FD?
For the last one, the only way to know is to try.  So, I went out and I skied it.  Because, what else do I have to do with my life?
That's 2 minutes of your life you're not getting back.  This descent may or may not be a First; I won't claim what I can't know.  But I'm gonna go ahead and claim the (other) FD, the Final Descent, since no one should come after me. Go ahead and mark it. Thanks.
Unless of course one of you want to go out and claim the (other) FD for yourselves.  I've got a big fresh High Five for you if you do.  Git sum.