December 10, 2009 8:00 am | Category:
Weather
Since there is no good naming system for winter storms I'll use numbers until you or I come up with something witty and workable. (Emphasis on witty). Thus this is the Storm 2 update thread.
10 AM 12-10 Update Well the NWS finally got on board the high winds blowing moisture into the greens and 'dacks over the next 24 hours. Stop me if you read about that somewhere.
Anyway…here is the NWS Winter Weather ADV.
Winter Weather Advisory
URGENT – WINTER WEATHER MESSAGE
NATIONAL WEATHER SERVICE BURLINGTON VT
949 AM EST THU DEC 10 2009
…LAKE EFFECT SNOW AND BLOWING SNOW EXPECTED ACROSS SOUTHEAST
SAINT LAWRENCE COUNTY AND SOUTHERN FRANKLIN COUNTY OF NEW
YORK…AND ALSO THE WESTERN SLOPES OF THE GREEN MOUNTAINS THROUGH EARLY
THIS EVENING…
.PERSISTENT SOUTHWESTERLY WINDS WITH A LONG FETCH ACROSS LAKE
ONTARIO HAVE PRODUCED A BAND OF LAKE EFFECT SNOW.
NYZ031-034-VTZ003-006-016>019-102300-
/O.NEW.KBTV.WW.Y.0015.091210T1449Z-091211T0000Z/
WESTERN CLINTON-WESTERN ESSEX-ORLEANS-LAMOILLE-EASTERN FRANKLIN-
EASTERN CHITTENDEN-EASTERN ADDISON-EASTERN RUTLAND-
INCLUDING THE CITIES OF…DANNEMORA…LAKE PLACID…NEWPORT…
JOHNSON…STOWE…ENOSBURG FALLS…RICHFORD…UNDERHILL…
BRISTOL…RIPTON…EAST WALLINGFORD…KILLINGTON
949 AM EST THU DEC 10 2009
…WINTER WEATHER ADVISORY IN EFFECT UNTIL 7 PM EST THIS
EVENING…
THE NATIONAL WEATHER SERVICE IN BURLINGTON HAS ISSUED A WINTER
WEATHER ADVISORY FOR SNOW ACROSS THE SPINE AND WESTERN SLOPES OF
THE GREEN MOUNTAINS AND ORLEANS COUNTY OF VERMONT…WHICH IS IN
EFFECT UNTIL 7 PM EST THIS EVENING.
* SNOW ACCUMULATION OF 2 TO 6 INCHES ARE EXPECTED THROUGH THIS
EVENING ACROSS THE WESTERN SLOPES OF THE GREEN MOUNTAINS AND
EASTERN PORTIONS OF ORLEANS COUNTY.
* GUSTY WEST TO SOUTHWESTERLY WINDS ALONG THE GREEN MOUNTAINS MAY
REDUCE VISIBILITIES TO LESS THAN ONE HALF MILE AT TIMES WITH
AREAS OF BLOWING AND DRIFTING SNOW.
* SNOW IS CURRENTLY ALONG THE WESTERN SLOPES OF THE NORTHERN GREEN
MOUNTAINS… WITH SNOWFALL RATES UP TO ONE INCH PER HOUR. SNOW
SHOWERS WILL BEGIN TO DEVELOP ALONG THE WESTERN SLOPES OF THE
CENTRAL AND SOUTHERN GREEN MOUNTAINS LATER THIS MORNING. PERIODS OF
MODERATE SNOW CAN BE EXPECTED IN THE SOUTHERN GREEN MOUNTAINS
THIS AFTERNOON.
PRECAUTIONARY/PREPAREDNESS ACTIONS…
A WINTER WEATHER ADVISORY FOR SNOW MEANS THAT PERIODS OF SNOW WILL
CAUSE TRAVEL DIFFICULTIES. BE PREPARED FOR SNOW COVERED ROADS AND
LIMITED VISIBILITIES…AND USE CAUTION WHILE DRIVING.
PLEASE STAY TUNED TO NOAA WEATHER RADIO…YOUR LOCAL MEDIA…OR
GO TO WWW.WEATHER.GOV/BURLINGTON FOR FURTHER UPDATES ON THIS
WEATHER SITUATION.
$$
——————————————————————————–
Special Weather Statement
SPECIAL WEATHER STATEMENT
NATIONAL WEATHER SERVICE BURLINGTON VT
846 AM EST THU DEC 10 2009
NYZ028>031-034-087-VTZ001-101600-
EASTERN CLINTON-SOUTHEASTERN ST. LAWRENCE-SOUTHERN FRANKLIN-
WESTERN CLINTON-WESTERN ESSEX-SOUTHWESTERN ST. LAWRENCE-
GRAND ISLE-
INCLUDING THE CITIES OF…PLATTSBURGH…STAR LAKE…
SARANAC LAKE…TUPPER LAKE…DANNEMORA…LAKE PLACID…
OGDENSBURG…POTSDAM…GOUVERNEUR…ALBURGH…SOUTH HERO
846 AM EST THU DEC 10 2009
…A BAND OF HEAVY SNOW WILL CONTINUE TO IMPACT PARTS OF NORTHERN
NEW YORK THIS MORNING…
NATIONAL WEATHER SERVICE RADAR SHOWS A LAKE EFFECT SNOW BAND FROM
STAR LAKE TO SARANAC LAKE TO NEAR PLATTSBURGH MOVING SLOWLY SOUTH
TOWARD SOUTHERN SAINT LAWRENCE AND FRANKLIN COUNTIES AND INTO
NORTHERN ESSEX COUNTY NEW YORK. THIS BAND WILL PRODUCE NEAR ZERO
VISIBILITIES…ALONG WITH SNOWFALL RATES OF 1 TO 2 INCHES PER
HOUR. IN ADDITION…GUSTY SOUTHWEST WINDS OF 20 TO 30 MPH WITH
GUSTS TO 45 MPH WILL CREATE AREAS OF BLOWING AND DRIFTING SNOW.
$$
——————————————————————————–
Hazardous Weather Outlook
HAZARDOUS WEATHER OUTLOOK
NATIONAL WEATHER SERVICE BURLINGTON VT
442 AM EST THU DEC 10 2009
NYZ026-027-030-031-034-110945-
NORTHERN ST. LAWRENCE-NORTHERN FRANKLIN-SOUTHERN FRANKLIN-
WESTERN CLINTON-WESTERN ESSEX-
442 AM EST THU DEC 10 2009
…WIND ADVISORY IN EFFECT FROM 10 AM THIS MORNING TO 7 PM EST THIS
EVENING…
THIS HAZARDOUS WEATHER OUTLOOK IS FOR NORTHERN NEW YORK.
.DAY ONE…TODAY AND TONIGHT.
PLEASE LISTEN TO NOAA WEATHER RADIO OR GO TO WEATHER.GOV ON THE
INTERNET FOR MORE INFORMATION ABOUT THE FOLLOWING HAZARDS.
WIND ADVISORY.
.DAYS TWO THROUGH SEVEN…FRIDAY THROUGH WEDNESDAY.
HAZARDOUS WEATHER IS NOT EXPECTED AT THIS TIME.
.SPOTTER INFORMATION STATEMENT…
SPOTTER ACTIVATION MAY BE NEEDED TODAY
My take: I like it. Right now a band of heavy snow is smashing the tug hill and tickling the nw/adk. Mositure will be streaming west over the hills and wrung out as it hits the peaks. Honestly radar will not show this that well. Just be on the look out for mountain snow showers.
LES Focused Update In line with my previous comments, the NWS has issued lake effect snow warnings for the southern ADK hills. As will be the case many times this winter…if you know of some west facing lines down around indian lake, speculator, blue mountain area look at them this weekend. I would suspect this area will get a good blast over the next few days.
Not to leave the rest of the world out I think with the strong winds and direction of flow there will be snow showers (heavy at times) across the adk and the greens. Just not like in the southern ADK.
2:30 Update Dryslotted. Spotty showers, warm temps have moved into the north country. Some hills will still have pockets of snow around them. Northern VT looks to keep some precip going right now. Cold front sweeping through NW Pa. SEVERE THUNDERSTORM warnings out for buffalo area. Crazy powerful system going on here. Bascailly we had a huge powerful midwest storm spin off a coastal that sucked in a dryslot deeper and more powerful that originally forecasted (though not much. snow totals were close and prob. would have been dead on had the coastal low waited a bit longer to break away)
With that said temps drop tonight, lakes go off. I am beginning to think the best snow will fall from the lake effect in areas north of albany.
Stay tuned.
12:00 Update Dryslot in mid levels of the atmosphere is shutting down precip. Not sure how much made it to the ground in the dacks. Prob. something in the 4-5 inch range so far. Catskills went bascially all snow as the dryslot saved them a ton of rain. Really fractured the system. Currently coastal low should move out NE over the next 12 hours as the old primary low works its way back over the NY/CA border. Snow should continue in spurts in NY, with more in VT and plenty more in NH.
Update 10:00 am. Still snowing north of Albany. 4-5 so far in Kmart, southern VT looks similar. Catskills got into the 6-7 range now looks like some changeover to sleet but dryslot moving in.
Starting to get concerned about progress of dryslot. Like to see a little more rotation from secondary low to keep precip going all day in north country. Not ready to adjust snow totals yet.
With that said, currently the storm has given a heavy front end thump of snow to the Catskills with 5-7 inches reported area wide. Looks to keep snowing heavily there for a few more hours before we get into the sleet and freezing rain. Going to be close for the Catskills. Hopefully the heavy moisture slides east as a warmer dryslot moves in and snow totals stay high. Regardless we'll see a nice net gain.
Snow starting to make it into central VT and the 'dacks. Based on the heavy front end thump of snow in the catskills, I'm going to bump up snow totals just a bit in these areas. I'd say a dafe bet would be 6-10 inches of total net gain with the higher amts found on
facing slopes. I highlight eastern because normally I look towards n/nw facing slopes. Personally I think the highest accums may be found on the east facing slopes of the western high peaks.
One word of warning- and I'm serious about this- the winds are going to BLOW. Trees will come down. If there is any ice, LOTS of trees will come down. Do not go into the woods today. Please. I don't want anybody killed by limbs just because you need a powder fix.
After the storm the LES is going to crank. Tug still in the bulls eye but with strong winds they may get less as the moisture gets carried further inland. Look for some accums in the greens and ADK.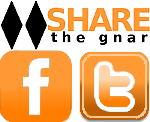 22 Comments
Please consider visiting our sponsors.
Leave a Reply