Things have changed quite a bit here and a lot of options have opened up. There is now good skiing all the way to the low town. Even though the snow was extremely unstable in the alpine during the storm a combination of things ripping out and a compression of the facets has resulted in a much more stable snow pack. We are now hoping for some lighter snow to top off the great base we have.
Our thoughts are with the families of the18 soldiers killed in the slide at the height of the storm. Hopefully it will prompt the Indian Army to take avalanche forecasting more seriously.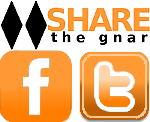 Tags:
big storm
,
Gulmarg
,
India
6 Comments
Please consider visiting our sponsors.
Leave a Reply