April 28th.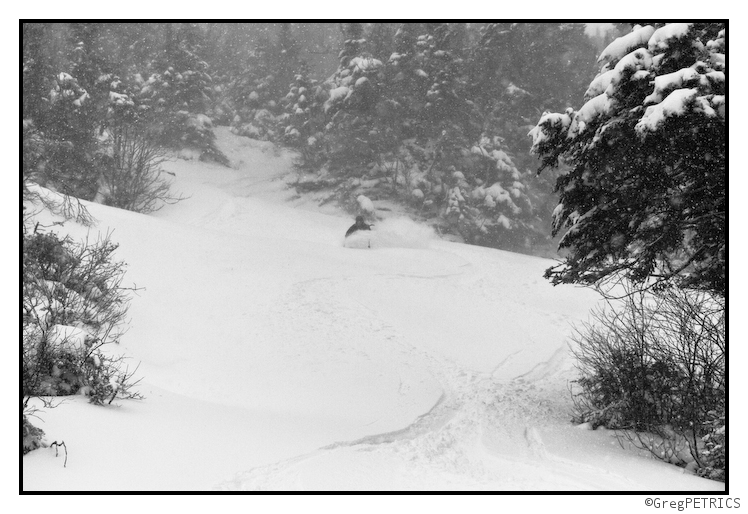 20-30″.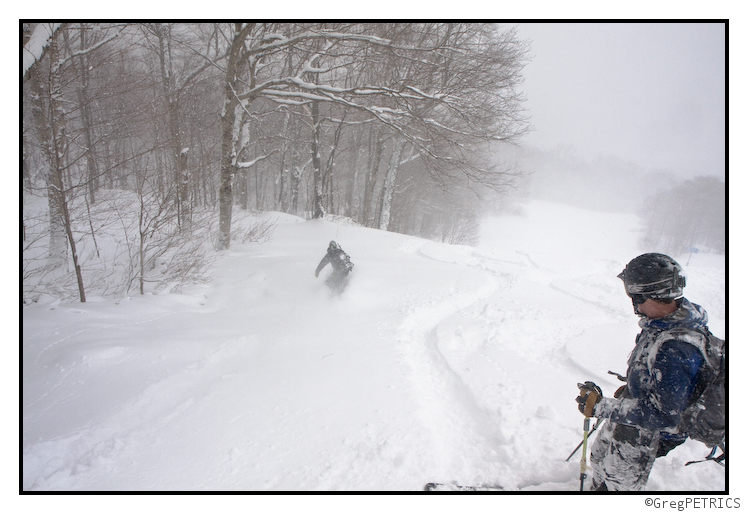 Go git sum! LOTS more pics and words later. Going to collapse after 9K of self served glorious powder (that's what the altimeter watch says! We swear! Checking maps to see if it's reasonable, but sure seems so.)
PSA to Burlington BC skiers: There is a skintrack on the TD above the CCC road. Don't get disgouraged if you're coming up from the lot and your life seems like a living hell; the hardest part is already installed for your vertical gaining pleasure. You're welcome. I know you didn't say thanks, but I'm just assuming you are going to. The track was not easy to put in.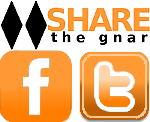 Tags:
april 28th 2010 stowe Vermont
,
april 28th Vermont snowfall
,
bypass stowe
,
East Coast
,
for the win
,
late april snowfall Vermont
,
late season Vermont snowfall
,
national trail stowe
,
Nosedive Ski Trail
,
nosedive stowe
,
ski touring stowe Vermont
,
skiing stowe after the lifts are closed
,
stowe Vermont late april snowfall
,
Vermont
,
Vermont snow
5 Comments
Please consider visiting our sponsors.
Leave a Reply