Two years ago while we were wandering around one summer day, we found a hole in the backbush.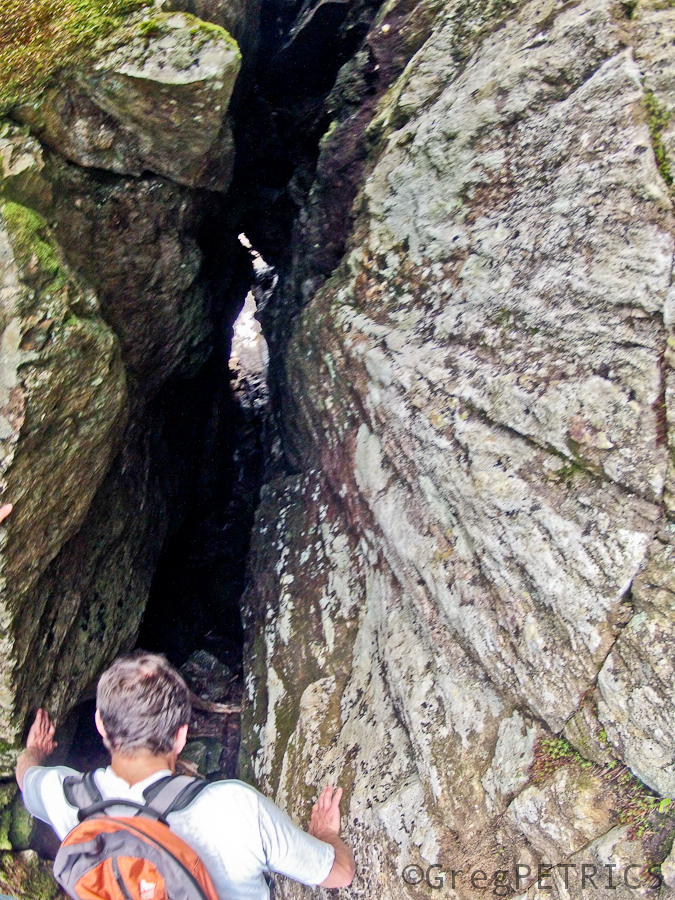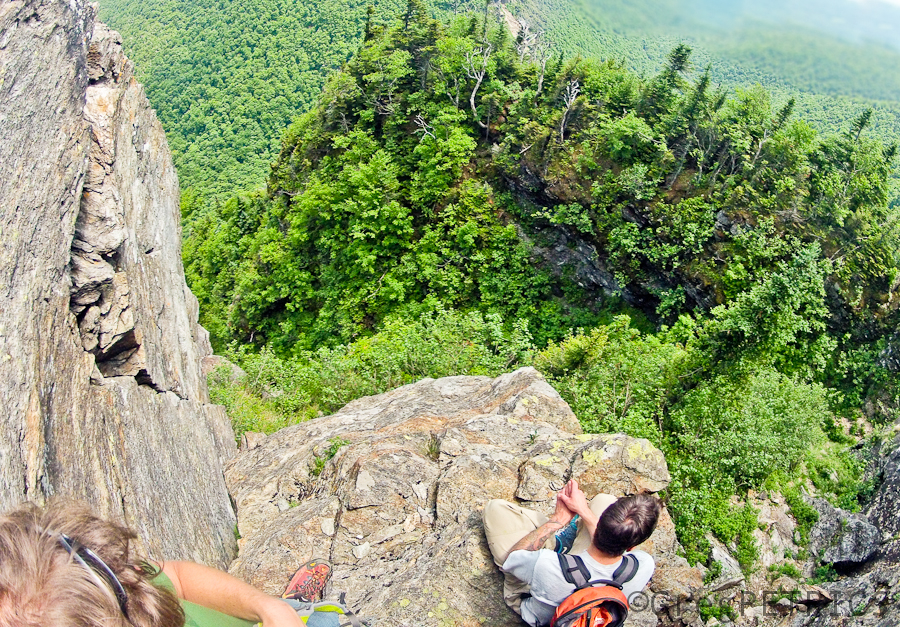 We were pretty sure it was the shortcut in the Stowe Derby we missed 4 years ago.
Yesterday we finally got the courage up to go through the hole. With schuss gear. And some tears. And frozen fingies.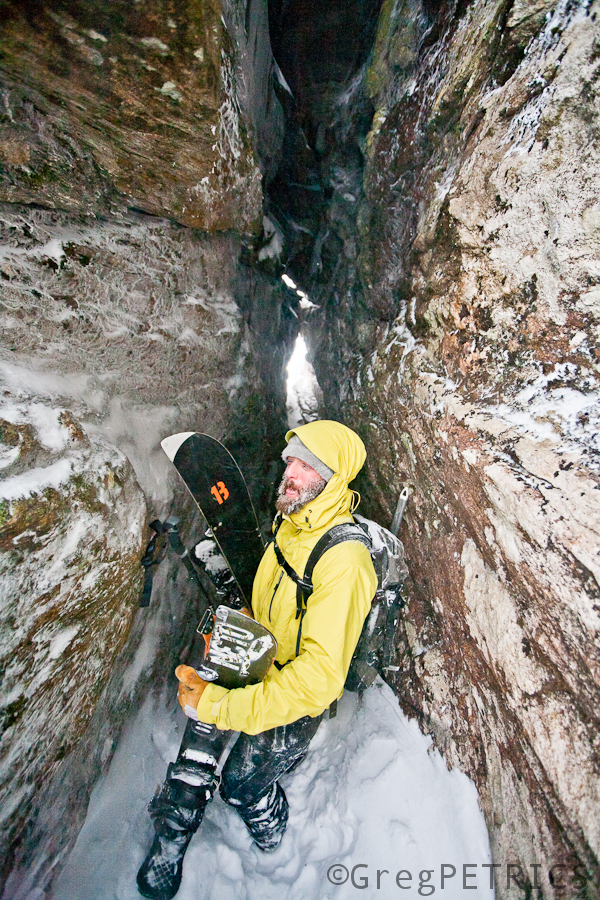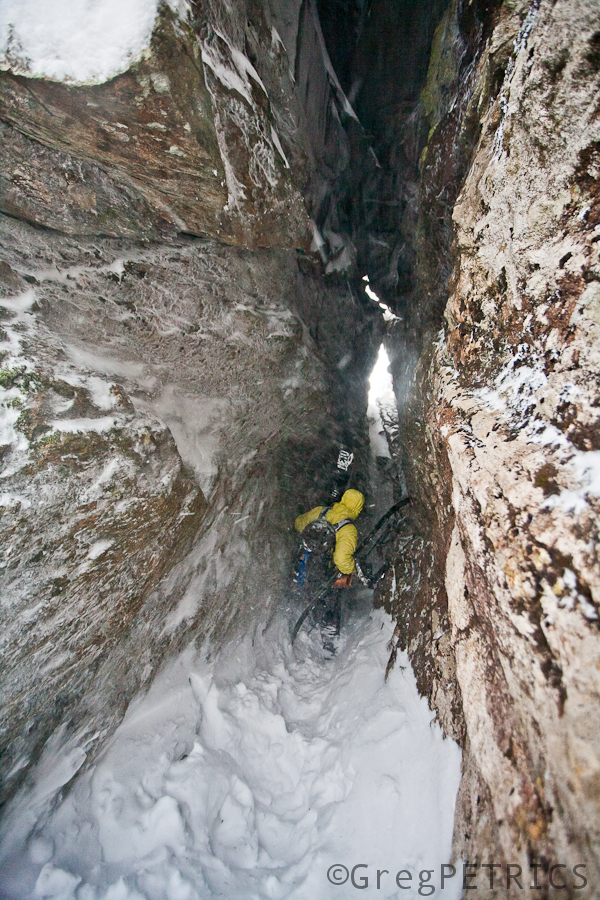 We needed some other toys too.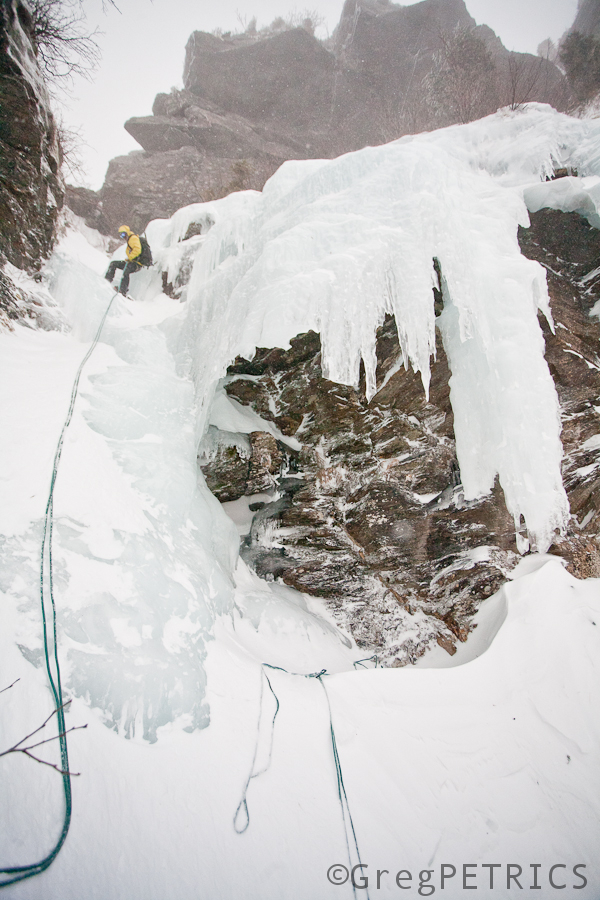 But once we were done playing with those toys, the rest was pretty "Easy."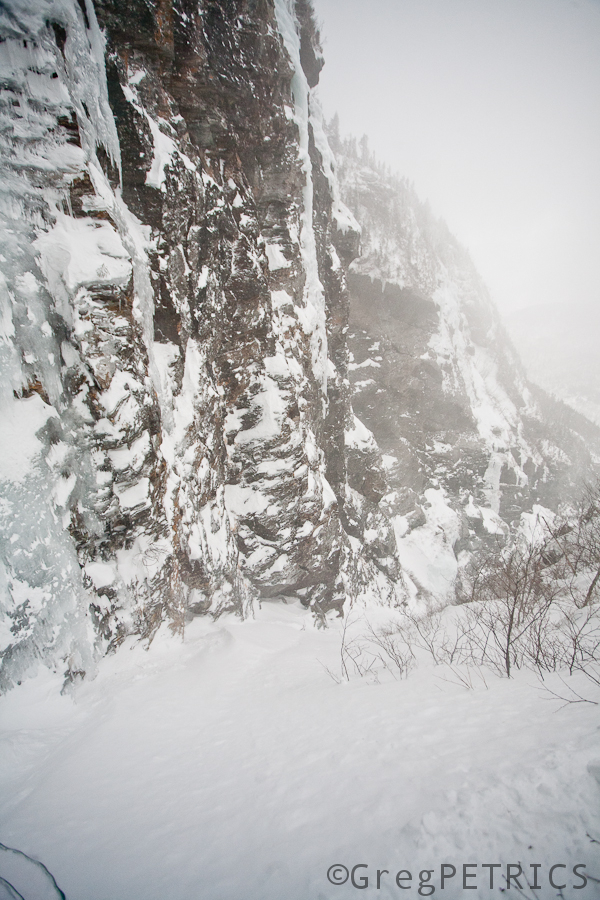 The Curmudgeon was a little nervous…

… but found his rhythm quickly.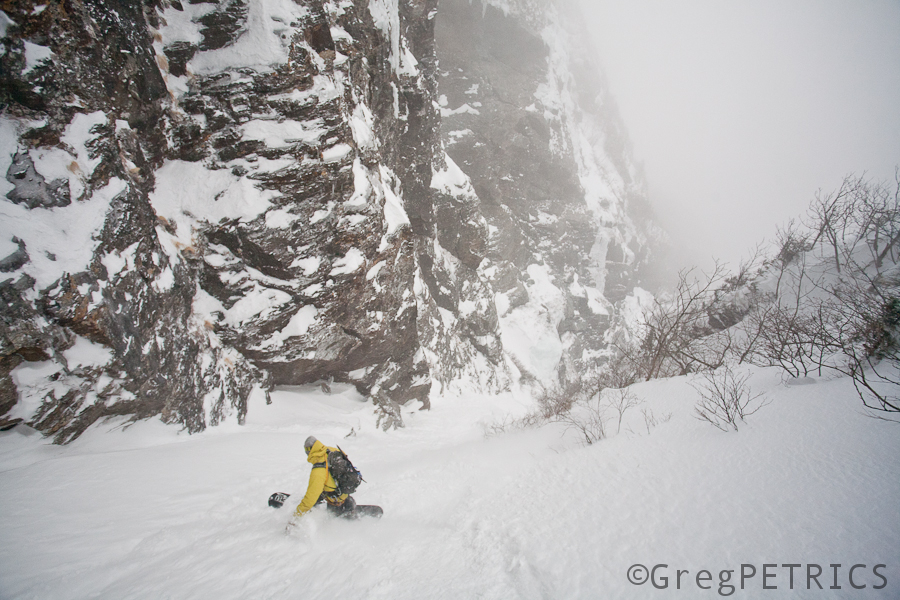 Four hours of approach… five minutes of schuss. Maybe less. Definitely worth it.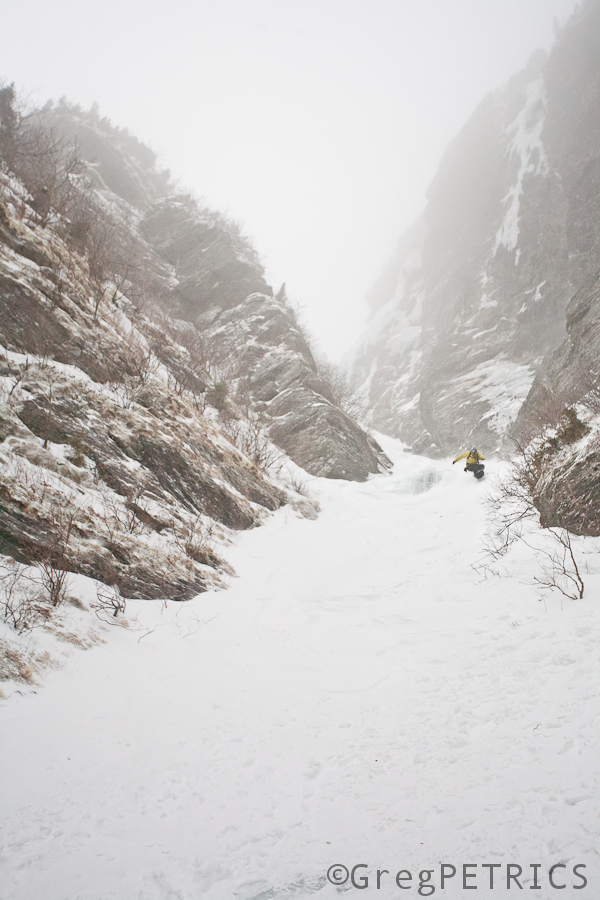 Exiting the run, and looking back at what we did. Hard to believe snow ever packs up in there.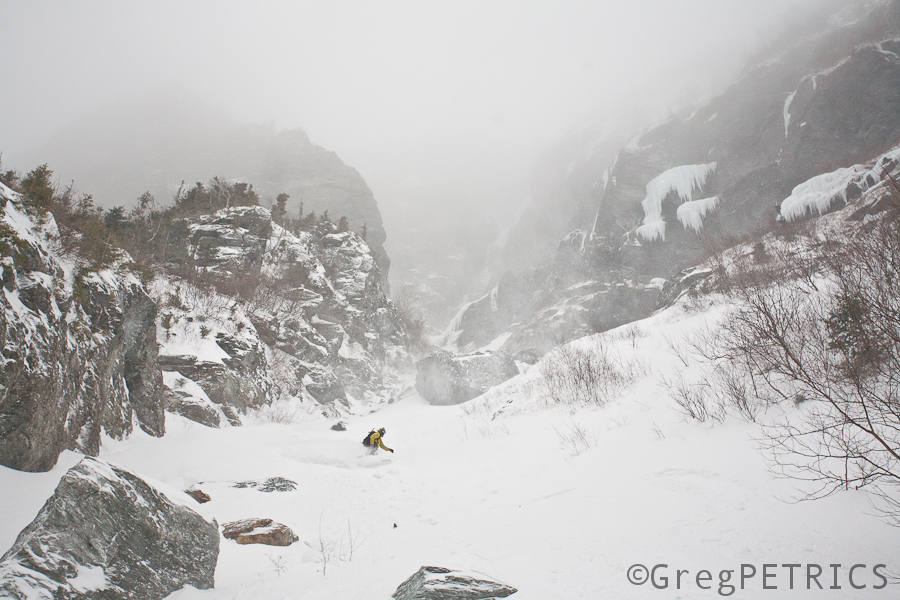 Thanks for stopping by.
-The F.I.S.
ADD ON: Here's a video of the hole: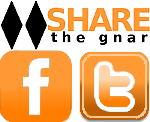 Tags:
East Coast
,
East Coast Ski Mountaineering
,
Vermont
7 Comments
Please consider visiting our sponsors.
Leave a Reply