The (Other) Stowe Derby
February 28, 2010
(Authorship Note: Words & Story by Greg, photos and photo captions by the credited photographer) This weekend was the venerable Stowe Derby: A race from near the summit of Mount Mansfield, Vermont all the way down to the town of Stowe. The race takes the competitors from the alpine terrain of Mount Mansfield down nearly 3000 vertical feet via Stowe Mountain Resort's thrilling Toll Road trail, and then links several of the cross country trails through the valley to the town of Stowe. The best equipment for the job is often cross country skis, but telemark skis have proved to be quite effective as well in recent runnings of The Derby.
Needless to say, each and every one of the Famous Internet Skiers was eager to participate, but unfortunately none of us owned cross country or telemark skis. Since we didn't want to make a fool of ourselves in the actual event, we decided that we would run our own private race just before the official race instead. Whoever completed the course the fastest would win a 6 pack of Rock Art Vermonsters. We decided we'd do it the old fashioned way too, and ascend the mountain ourselves rather than take the chairlift. The guide book we picked up insisted that the route up the Toll Road was gradual and easy to navigate, but we must have gotten off on the wrong foot or something. From the very beginning we found the route treacherous and extremely difficult to navigate. Needless to say, before too long we were lost.



Click here to see a larger version (opens in new tab/window).
The grooming of the Toll Road was simply atrocious! The powder was so deep! How are skinny ski skiers supposed to schuss this safely (say that ten times fast)?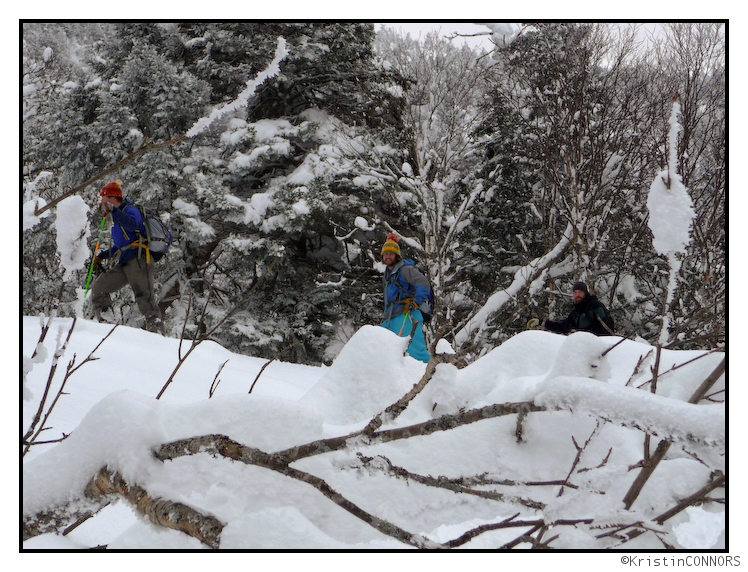 The result of the 75-100 cm of snow from the storm on Wednesday February 24th was astounding to see. Trees that are 3-7 meters high in summer were reduced to bumps in the snowpack.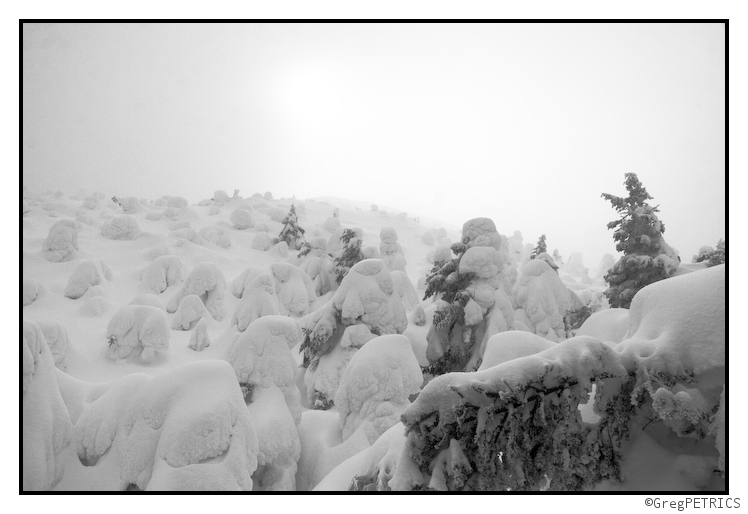 Despite the beauty however, Christian the Curmudgeonly splitboarder started to get nervous. "I don't think this is Toll Road guys," he said. "This looks more like a blue square, and the I'm pretty sure the Toll Road is a green circle!"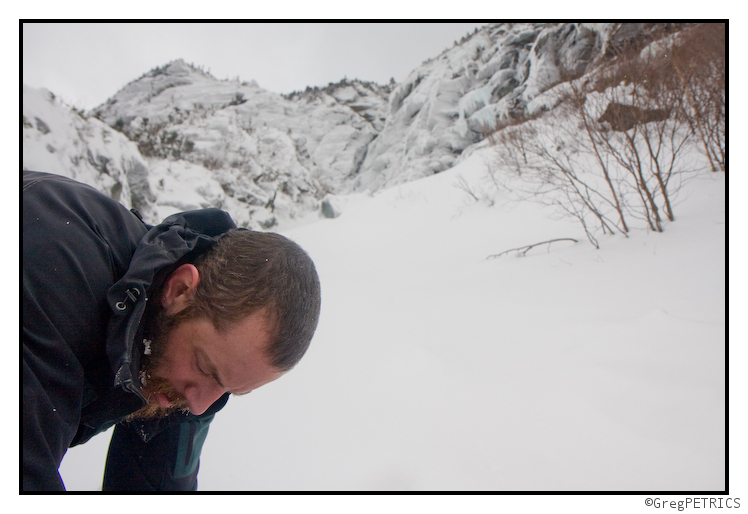 Suddenly an ice bulge loomed ahead! The team quickly discussed options as they searched in vain for the chairlift to the top.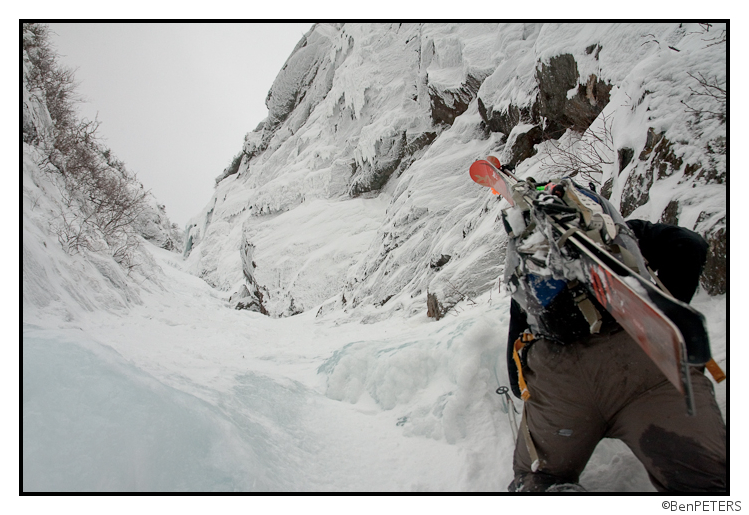 ---
Read about the author:
The F.I.S.
---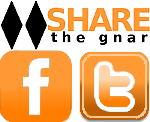 20 Comments
Please consider visiting our sponsors.
Leave a Reply