October 14, 2010 5:45 am | Category:
Weather
Original Discussion from October 11th, 10PM:
I'm not going to get too "hype-y" but as some of you will undoubtedly hear very soon, this weekend could very well give us our first Nor'Easter and accordingly first higher elevation snowfall.

I'm not going to throw a ton of detail into this post because we are still 96 hours away from the potential event, and a lot has to happen. However, let me outline what might develop. Currently a frontal boundary is draped across the NY/PA border. As we go into the weekend this will drop to the south acting as a cold front. Later in the week, low pressure out of the South East should deepen along the frontal boundary. With a strong baroclinic zone in place between cold air to the west and the warm ocean water, this low pressure system has the tools in place to deepen rapidly. If it does, I believe that it will pull down a moderately cold pool of air behind it. This is good. Very Very good.
If we look at the forecast H85 tmps, we see marginal temps in the north country.

.
Now, we don't need below zero temps to get snow. The evaporation of snow from higher levels of the atm cools the lower levels below the forecast temps and snow sustains itself. This happens in fall storms quite often. Will it happen here? Quite possible.
The GFS says we're close: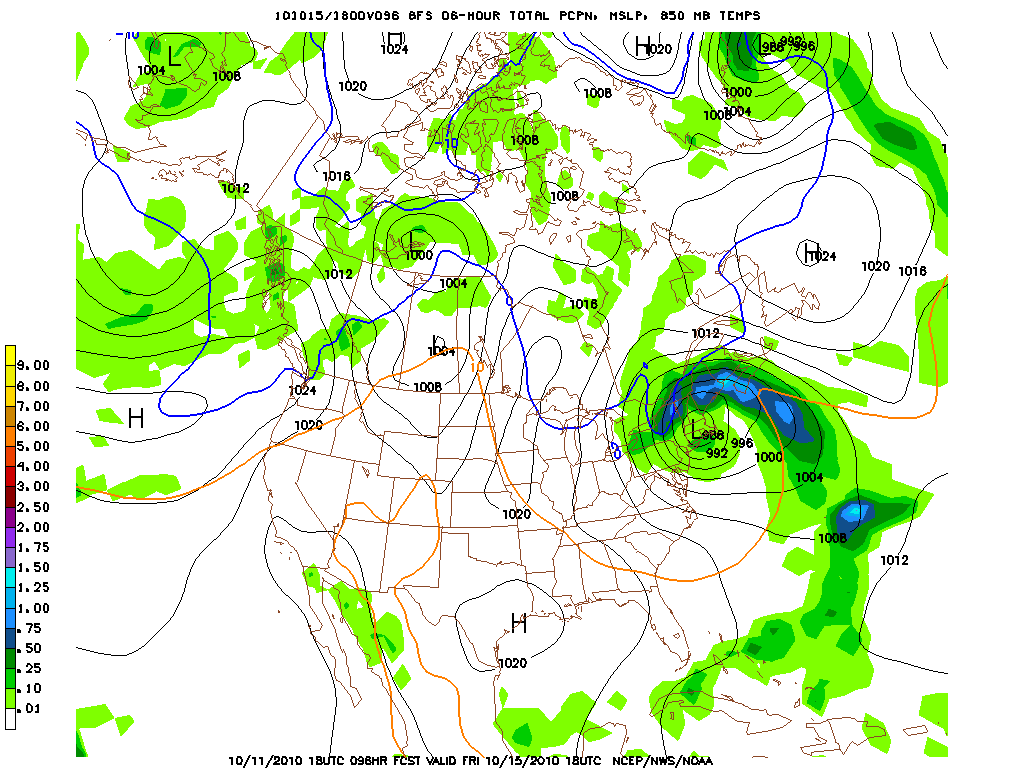 The EURO is eerily in agreement: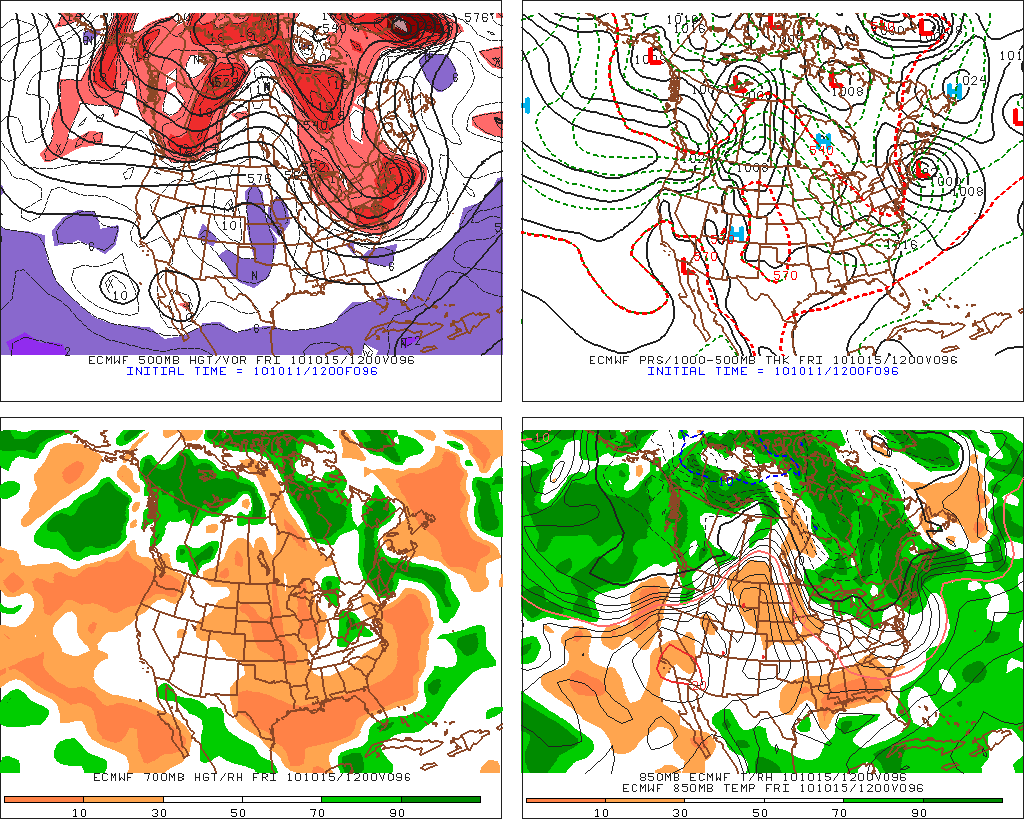 Now will this happen? I'm pretty confident that we'll get a coastal storm. It's really the temps that I question. It is going to be a close call between raw wet rain and heavy wet snow. I'm going to watch this closely. As you already know I feel good about October. Stay tuned.
10/13 UPDATE
Well we are in the model dead zone right now. We're well into the NAM's range (84 hours) and the GFS chicken with head cut off range (60-96 hours) but we're not yet into the higher resolution models…so right now we have to read the tea leaves and play the waiting game.
Currently I'd say right now the chances that somewhere between the catskills, adk, greens and presidential range gets a substantial early season snowfall is pretty high. The 0z NAM hammered (and I mean hammered) the summits of the adk and catskills. However the 06z NAM and GFS shifted the surface low track to the east just a bit and delivered a heavy blow to the high elevation greens and Mt. Washington. Right now both are possible and we might not get a better idea of what's to come until this system starts to deepen sometime later tomorrow afternoon. I'll stay on it so stay on stay with us.
10/14 UPDATE
At this time we are on track to have our first nor'easter of the season in the next 48 hours. At this time the models, while they have some discrepencies that I'll discuss below, all have generally honed on a rough track for the surface low. Roughly just inside long island and then on into Mass and RI and NH. At the same time the general consensus is for a wet storm. Where temps do not support any snow there should be 1-3 inches of rain with this storm. In places like the 'dacks and catskills where they have had tons of rain in the past 3 weeks this isn't particularly good news. However, none of you care about that and don't come to me to read about flood threats. You want to know about snow.
Well there will be some of that. At this time I believe the best area to find snow will be along the green spine. I believe the low will back enough cool air into its western edge, that along with the loss of the sun in the evening will allow temps in the higher elevations to support snow. Models prog. 850 temps along the greens at just below 0. Given dynamic cooling and upsloping winds I think we'll see a snow level that varies from 3000ft down to 2000ft. It should be noted however that a few models still want to keep the core of the cool air over the adk and catskills. Again were this to be the case I'd suspect the snow levels to be similar.
Notably once the system moves into the SE Maine a moist north flow could develop and some orographic snow showers could linger along the higher terrain into late saturday am.
Total accums. from this system are very hard to judge. The wet snow, marginal temperatures and lack of reliable micro data for the affected region hampers us. Using my gut, past wx as a guide, and crossed fingers (ha- like you think anybody else is doing something better?) I'd say a 4-6 inch snow fall at snow line is very likely with the potential for considerably more across the highest terrain.
Lastly, it's possible Mt. Washington gets buried. However to discover if this is true you are going to need to strap yourself down. I wouldn't be surprised to see gusts up to 100mph there friday into saturday. This is going to be a windy system which as a whole has the chance to cause significant damage given the wet ground, wet snow and wind direction.
Ok…till tonight….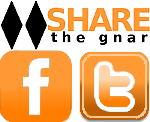 Tags:
Early Season East Coast Snowfall
,
early storm
,
Lionel Hutz Weather
,
nor'easter
,
October 2010 Noreaster
,
Ski Weather
,
Vermont October Snow
,
Vermont Ski Weather
24 Comments
Please consider visiting our sponsors.
Leave a Reply