All good things must end, though, and eventually we couldn't "approach" anything anymore and we had to ski away from it.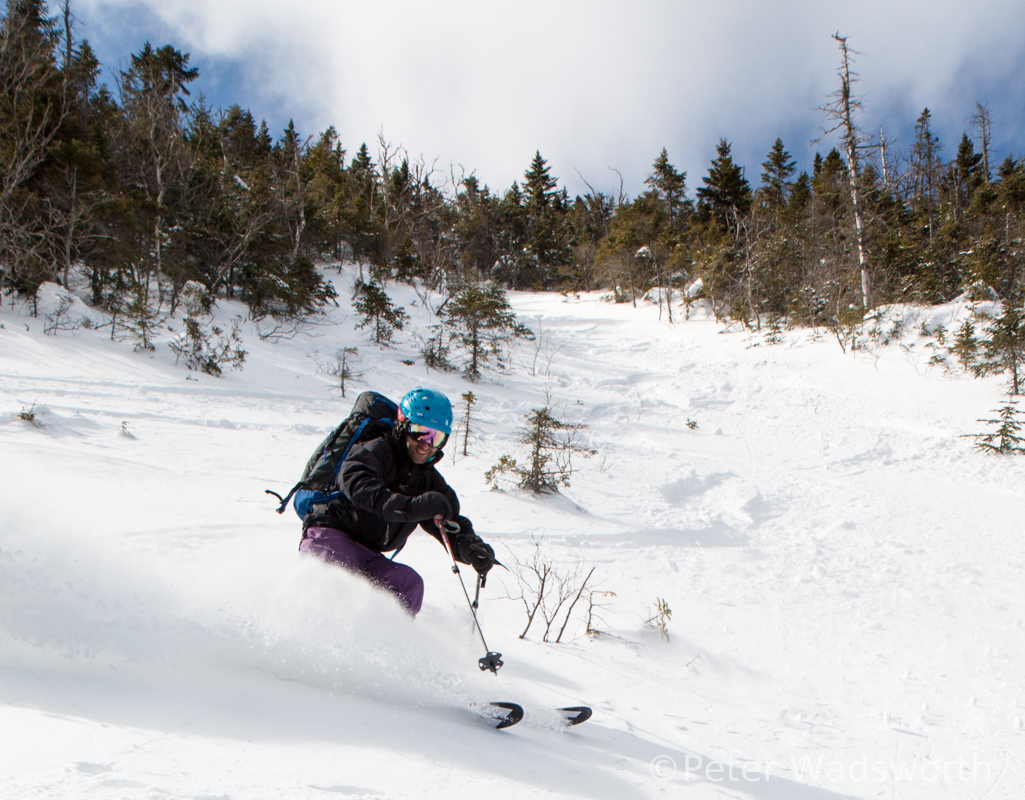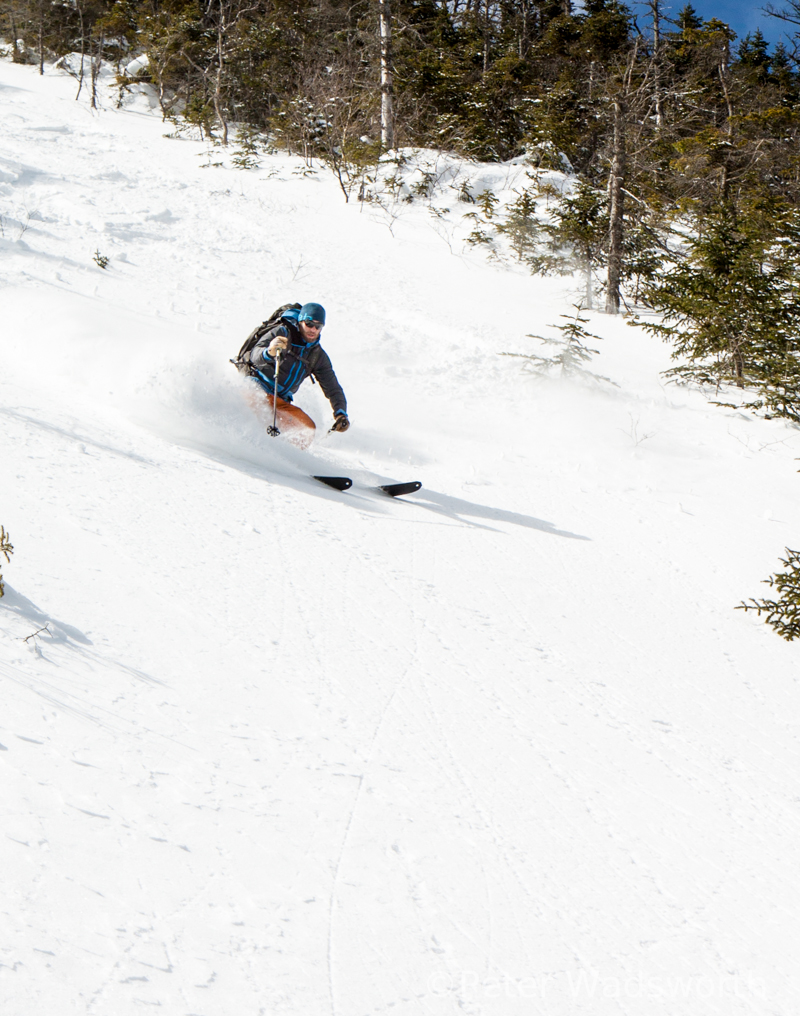 Jake did in-depth studies of the performance characteristics of his new skis….look for a review sometime later, when he's not skiing.
We schussed that line all the way back to the valley…
…so we could put skins back on and start approaching the summit once again.
2nd (3d?) approach complete, we were forced to turn around and ski away again.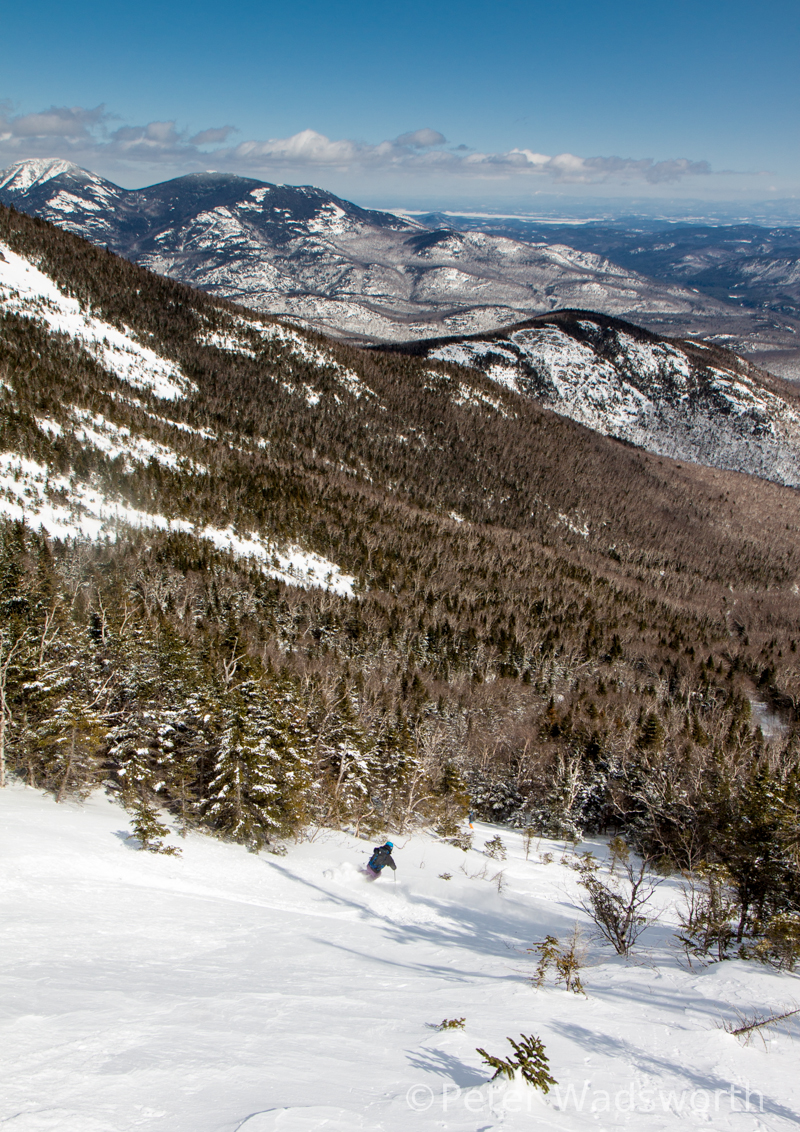 Off on the horizon we could see the entire Green Mountain Spine, and think about how short and unfulfilling the approaches to those gladed snow-capped mountains must have been that sunny day.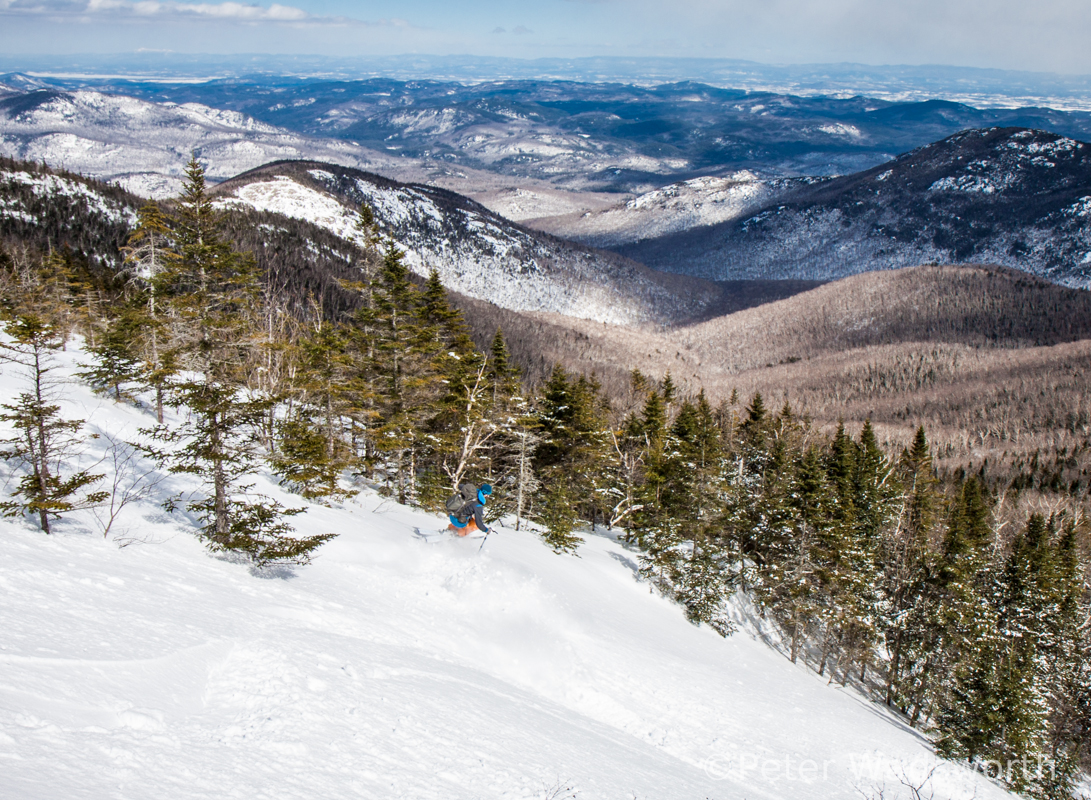 We tried not to think too much about that, and it wasn't hard really, as we skied another line back to the valley…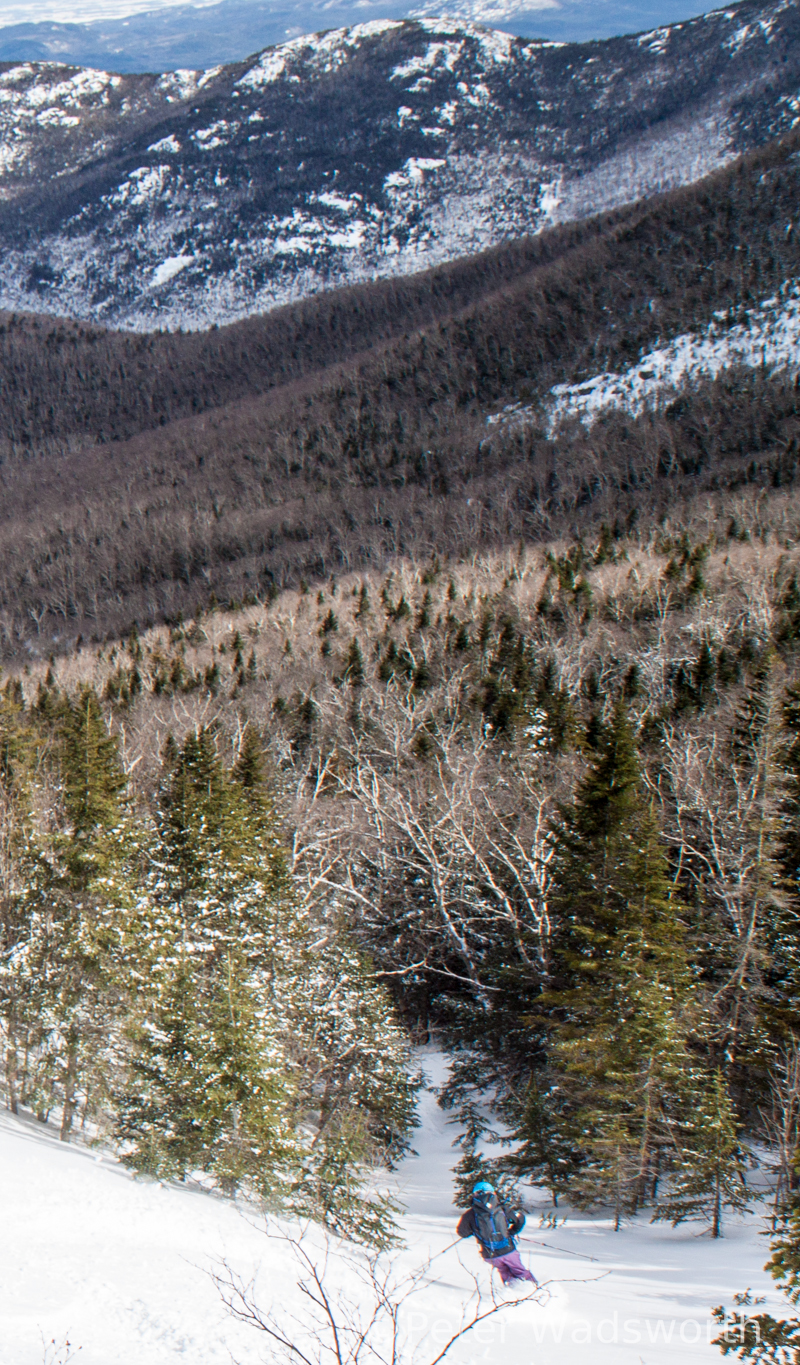 …no, the thing that weighed on our minds was: How can we make get just a little bit more skinning-approach into this day?
I know!!  It's still 6.5miles rolling miles and 2 river crossings to get back to the car.
Ski on friends, £thehardway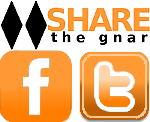 Tags:
Adirondack Backcountry Skiing
,
adirondack slide skiing
,
Adirondacks
,
East Coast
,
New York
,
New York Backcountry Skiing
3 Comments
Please consider visiting our sponsors.
Leave a Reply