October 1, 2010 11:47 am | Category:
Weather
As you many have heard (and if you follow my tweets and those on FISWX you would know that there is a very decent chance this weekend of seeing some snow flakes. As an aside, we are going to coin a new term in this post: "Flutter." (Yes I know it's already a word). Flutter is what I'm going to use to describe snow flurries out of season that don't add up up to much, maybe leave a coating here and there, and generally just stoke the fires. That's flutter. Deal with it. Or not…I don't care….it's your loss. Read on….

Update…
Not sure we got where we were forcasted to go. DP stayed rather high last night and so the temp did as well. As a general rule when looking at night time lows the dew point serves as a good guide as temp rarely falls below the dewpoint. So not sure we are in the best shape for "flutter" this am. However….it is still possible for the next few hours. Sunday am doesn't look as good to me. A system working in from the west should create some warm air advection ahead of it and bring some warmer air into the region.
Older:
As we enter the weekend an early season, northern stream trough will drop out of Canada into the Great Lakes. A few days ago this looked to settle squarely over the North Country…This would have bottomed out temps hard core, but all models have seemingly settled on this trough dropping into the west.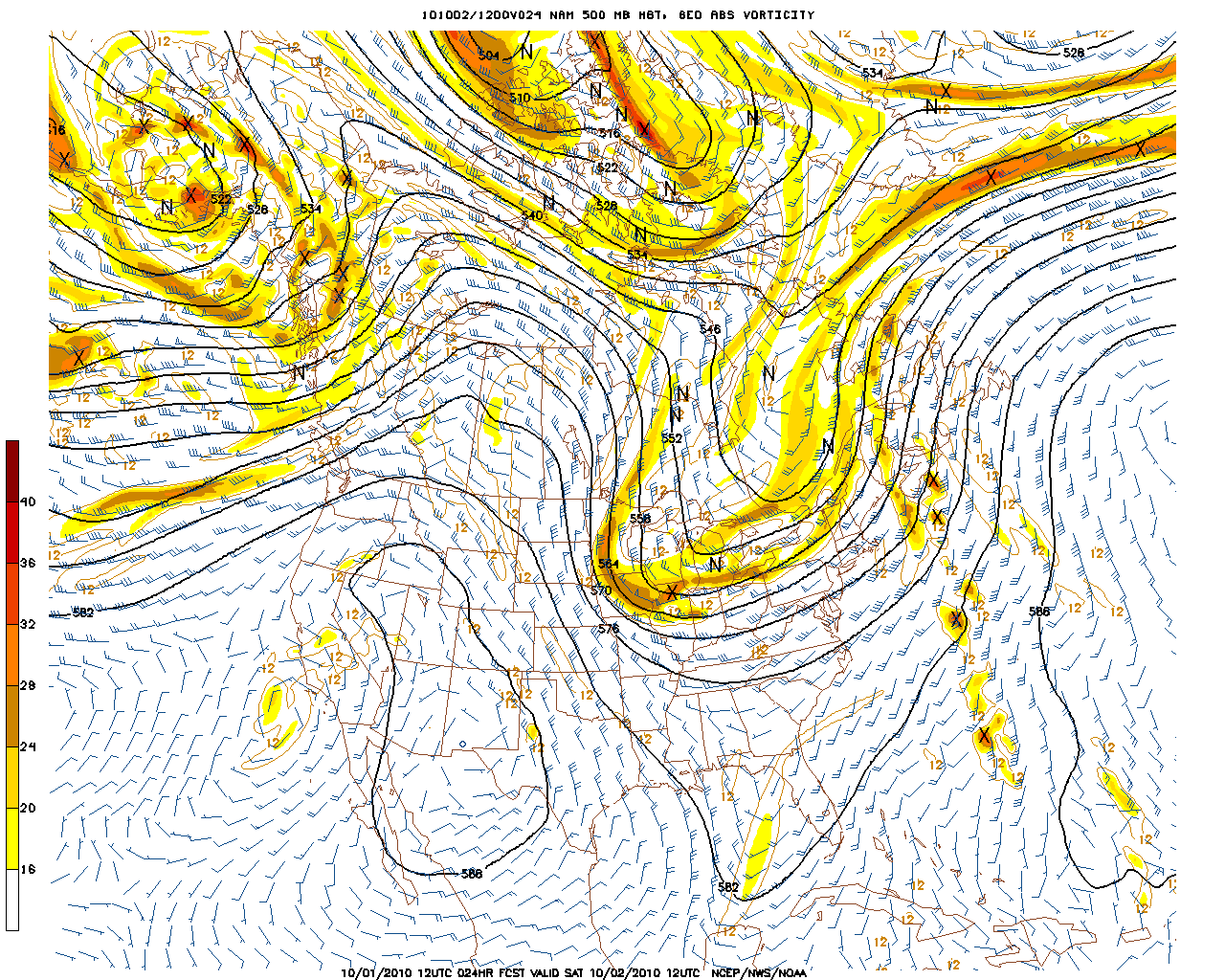 It will however dig enough to bring temps in the north country down to below freezing. By Sat. morning temps at 850mb should be around or below 0c. Models differ but I think this model prob is pretty accurate.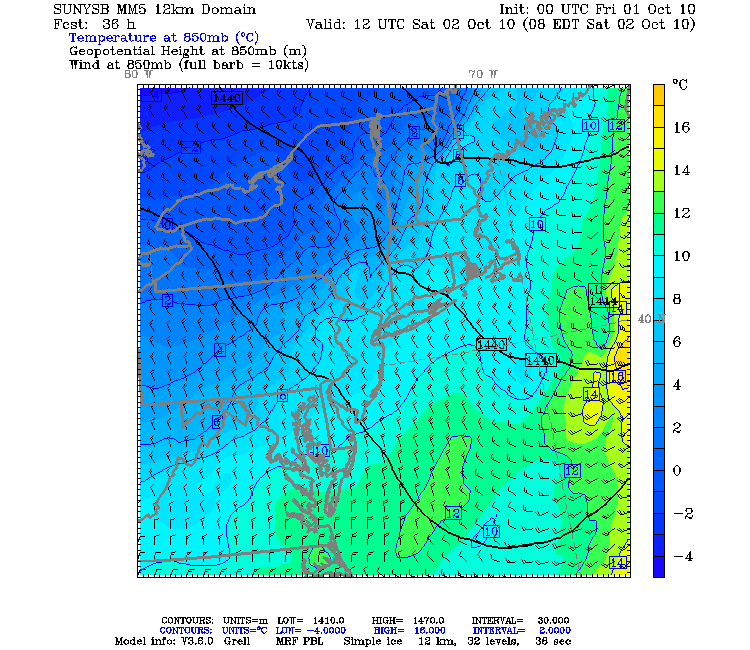 Here is another look at the temp profile.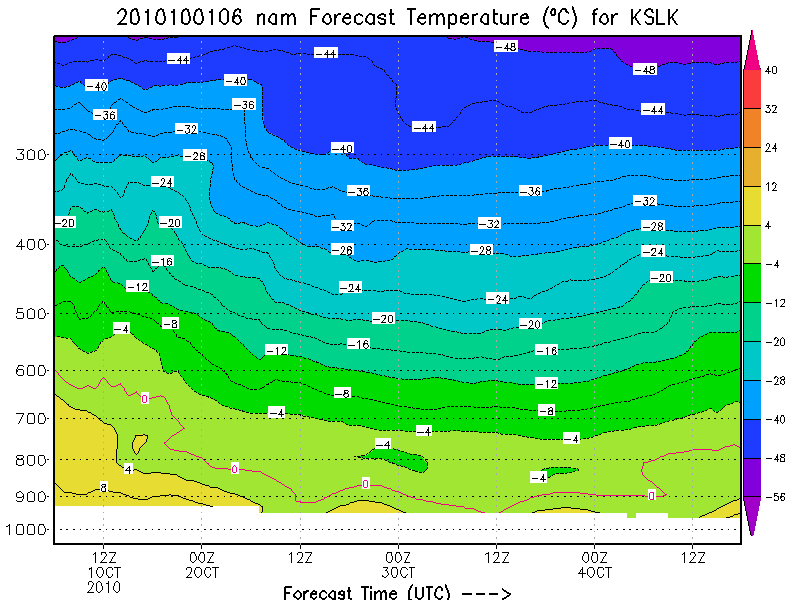 In this image focus on the period from 00Z 2 OCT to 00Z 3 OCT and particularly the period around 12Z 2 OCT. (At this time of year EST is UTC – 4 hours, in DST its UTC-5) This is the period that will support flutter the most. In this period you can clearly see the temps supporting non-liquid precip….
Now all we need is some moisture….and that's where the problem lies.
If you look at the 850mb winds below, you can see strong winds from the NW.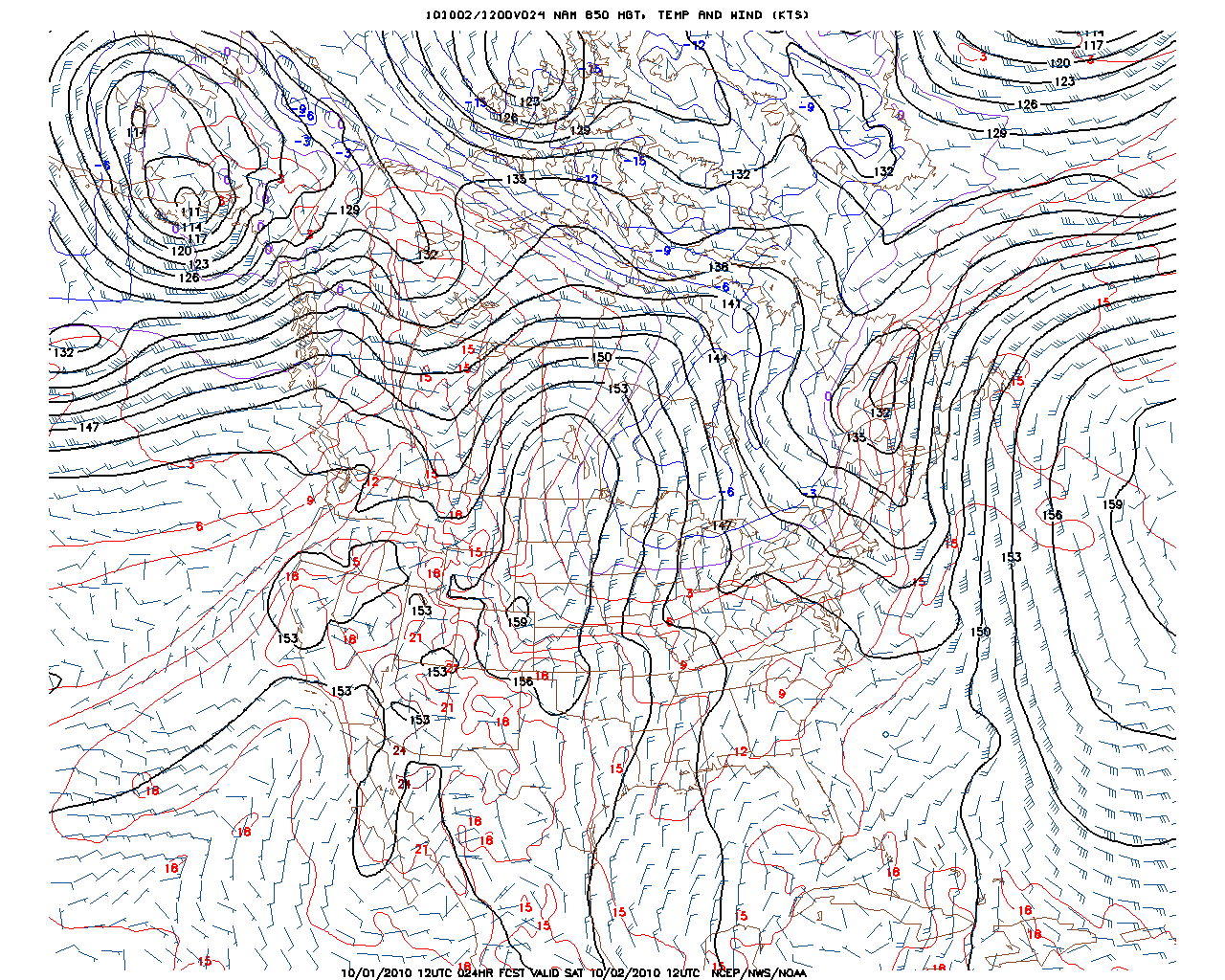 Now normally this is good for upslope snow BUT that's only if there is decent moisture in the system. So ideally you want upstream moisture and locally high RH values. Upstream moisture would be a vertically stacked, maritime low in canada or the great lakes. Here there isn't that. Upstream is dry Canada.
So at the least we need some decent RH values. With high RH the moist air forced up by the orographic flow can reach saturation point and precip can occur. If you have dry upper air…this system shuts down and you prob. just get clouds.
So here is the RH profile: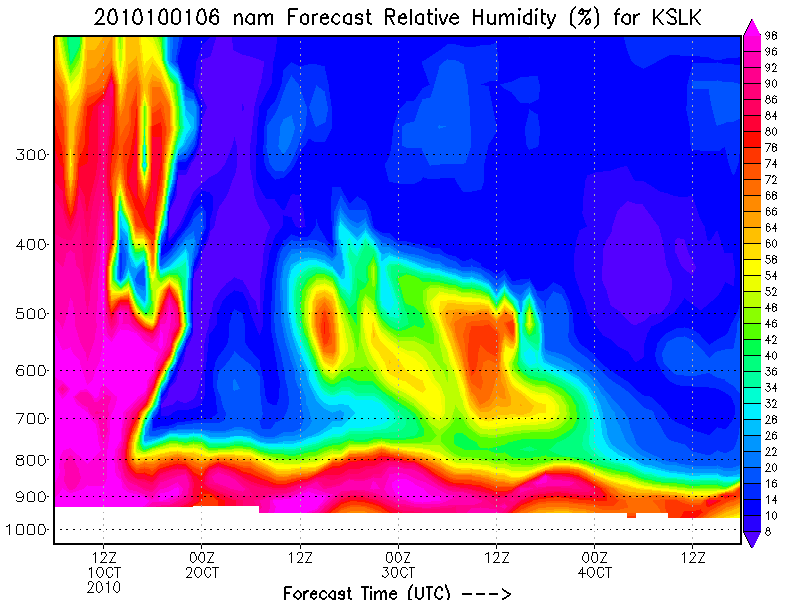 As you can see the air is pretty dry overnight but as we get to 12z (8am) the RH values raise. At the same time, omega increases at this time:

Positive values of Omega indicate downward vertical motion which is not conducive to snowfall. However this might be offset by the UVV supplied by the mountains and N/NW flow. Now clearly since we are dealing with limited moisture I don't think we're talking about much more than a coating….however its still nice to be talking about this. So if you get up early on saturday and head up in the hills keep your eyes out for a flake. Remember to tweet us at FISWX…include a pic if your are so inclined.
As a note…I really like the look of October…thinking some October turns are very possible. Not sure about November but I'm liking what I see for October.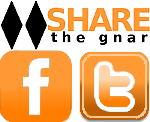 Tags:
Green Mountain Upslope snow
,
lionelhutz
,
Upslope snow
,
Vermont Upslope Snow
,
Weather
7 Comments
Please consider visiting our sponsors.
Leave a Reply to Vincenzo