November 2, 2009 12:35 pm | Category:
Weather
UPDATED: FOLLOW THE "MORE"
First let me apologize for not posting anything in a while. Besides having a pretty boring stretch of weather I've been distracted. My Phillies were making a run to the World Series (where we found out Cole Hamels is a loser) and I've been slammed at work. So sorry about that.
With that mea culpa out of the way:
1. After the really cold start to October where we saw decent snows at high elevations the weather pattern had to relax. Call it the law of averages (no really- totally valid to do so). Scott and I have talked about this a few times and both are of the belief that the weather balances out in the medium to long run, and so after a amplified pattern that brought snow and cold to the N/E the atmosphere was bound to flip to a "warmer" pattern.

2. November is where we start to see the early winter pattern develop. Sometimes October's pattern correlates. Sometimes it doesn't. Generally I think October is a terrible predictor of winter so I kinda just throw it out and begin to see how November develops and what types of storms seem to be showing up.
3. Early November looks "seasonal." The first week will feature high pressure in the east with a disturbance moving through the north country at the end of the week. Temps will likely fall below freezing for most of the night and be in the 40's for daytime highs.
4. End of week "thingy": First let it be known that the word "thingy" will now be used to refer to weather events that are upcoming that don't warrant the use of "storm" and/or I don't feel like using weather lingo. I mean really- do you want to hear the words "shortwave," "upper level disturbance," "mid level energy" or any other big weather word a week before something makes it snow 4 inches? No? I didn't think so….ergo…weather thingy.
Anyways…this weather thingy looks to bring some snow to the North Country on Friday/Sat some time. 2mtps should be around 0c so snow should fall at all elevations. However how much sticks down low is another question as the ground isn't frozen, nor will it freeze hard this week. Up high where it's been colder and has snowed already- we could see maybe three-four inches – but that's really just a throw away number at this point. I'll keep you updated as we head along here and post up some maps after I get these motions filed.
UPDATE: NOAA (Government Weather Service) is predicting 5-9 inches of snow at Mt. Mansfield thursday night. I'll let that sink in for a minute before I comment.
First: NOAA is pretty good usually. Tend to be fairly conservative with predictions and about as accurate as any weather service out there. However sometimes they just put out these forecasts that seem like total fliers. Personally I think this is one of those forecasts.
Based on the temperature profile, the available moisture, the relative humidity of the air and the air forcing dynamics and the location of Mt. Mansfield to the projected Vort Max of the above mentioned weather thingy I don't see no 5-9 inches. As I said a few days ago- look for 4. If we get more I was wrong- will not be the first nor the last time. But don't go bringing the Lhasa Pow's up to the Chin on friday AM thinking you'll be getting face shots.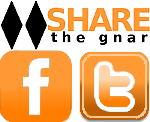 3 Comments
Please consider visiting our sponsors.
Leave a Reply