Well, it's that time of year again. No, not time for October Pow Skiing (well, maybe it is, actually). It's time for the Cochran's Ski Swap. This is one ski swap not to be missed.
Cochran's ski area is famous for many things; owned and operated by the famous Cochran family, its slopes have produced several prestigious skiing alumni including former snowmakers/rope tow operators, and current Famous Internet Skiers Sam and Allen. (I know what you're thinking: "Greg, WHERE did you get that picture?" Answer: DEEP in the FIS Archives.)

There's also been a few other good skiers who have come out of there too, but "whatever." ;)
All joking aside though, this ski swap is a huge source of revenue for a great organization in the Burlington area that has been providing an extremely affordable way to get kids into the sport of ski racing for ages. Please turn out and support Cochran's Ski Area! So get up early next Saturday, November 5th, grab a coffee, and go wait in line out side the Richmond Elementary School at around 7am, and score some sweet deals on gear you need for the RAPIDLY approaching season! Full details are HERE. (And if you want to sell something, be sure to drop it off Friday, November 4th) Git sum!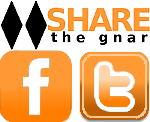 Tags:
Cochran's Ski Swap
,
Ski Swap
,
Vermont Ski Swap
2 Comments
Please consider visiting our sponsors.
Leave a Reply