December 14, 2012 10:20 am | Category:
Weather
Soooo….It's gonna dump in UT.
MONDAY AM UPDATE
Still gonna dump. As we move through the AM snowfall rates will pcik up. Overnight with temps lowering and the flow coming out of the west/northwest snowfall rates will REALLY kick up. Add. totals by tuesday should be in the 10-20 range with pockets of higher snowfall in the upper cottonwoods. Snowfall density will be pretty low too. This should be pure UT blower. However there is the chance of some graupel or rimed snowflakes falling in the middle of this event. The uplift is just very strong. That vertical ascent can rime out snow and create some graupel at times. So watch for that in the layering of snow.
The system begins to die down tomorrow and some weak ridging might move in wednesday. Pattern looks to remain active however.
Lastly, please watch out for severe windloading. The snowpack is complex right now. Lots of weird crusts from those southwest flow events. Totday winds at the ridges could gust in the 50-60 range. This evening and overnight they could reach into the 70-90 range for gusts. That will create some substantial wind loading. With early season pow-starved eyes, somebody could overlook the wind loading. Don't. Read the UAC reports and ski safe.
END MONDAY UPDATE
Over the last 24 hours it has become clear that a series of shortwave troughs will ride through UT. As I hinted at late in the week, this weekend/early next week was looking active. I had noticed the models shifting the 500mb so as the palace UT directly in the way of a number of shortwave parcels of energy. At the same time, the structure would support a 800 to 500mb NW flow of air. While no single shortwave is that impressive, the combination of the NW flow and the resulting orographic lift, the dynamic lift from the shortwave and abundant moisture = pow.
By wednsday AM the total accumulated precip looks ROBUST: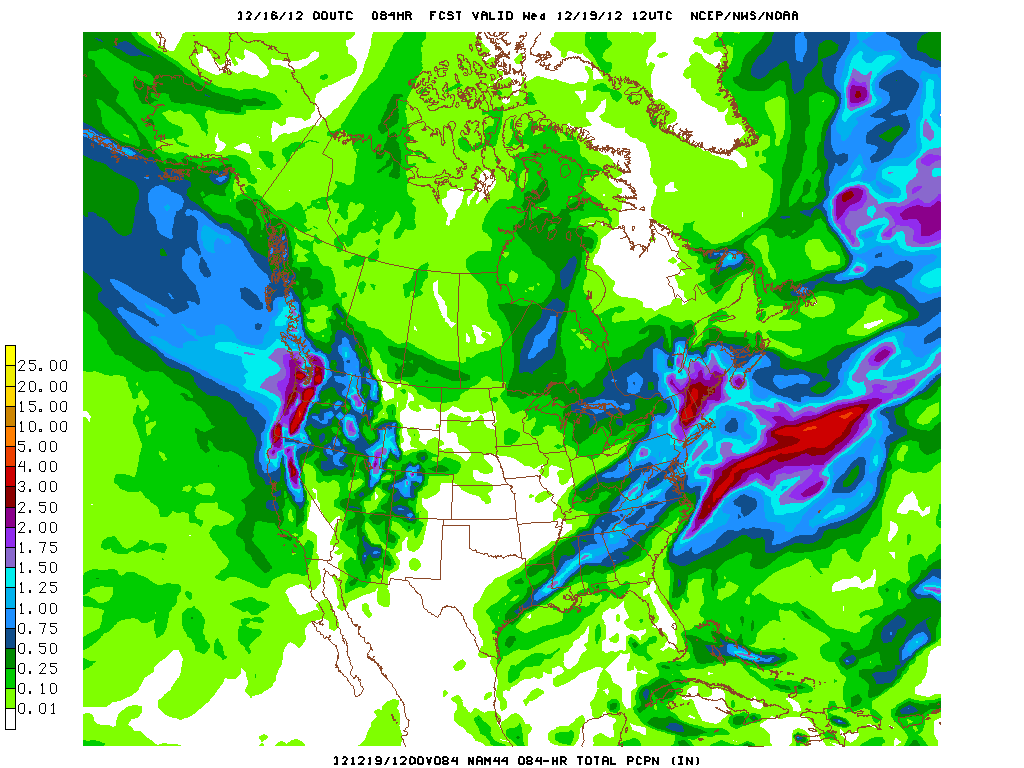 While the NAM is fairly high resolution, I can promise you it isn't capturing all the possible precip high in the Wasatch. These types of patterns, where a series of shortwaves move through abundant moisture are just great. There are periods of heavier snowfall, and periods of lighter snowfall but the stuff just keeps coming.
As it stands right now the enhanced periods of snowfall will occur Sunday morning, Monday and then Tuesday AM again. By the time ridging builds in in Thursday the High Wasatch will be looking at many new feet of snow. Call it 3 feet for now as a good average approximation. If this pattern holds true, some places will exceed that total.
Obvious for such a long duration event updated forecasts are necessary. So check back with me on monday am to get the latest.
Win. Win. WIn.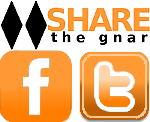 Tags:
Early Season skiing
,
East Coast
,
Lionel Hutz Weather
,
lionelhutz
,
lionelhutz ski weather
,
ski forecast
,
Ski Weather
,
Stowe Mountain Resort
,
Vermont
,
Vermont Ski Weather
,
Vermont Upslope Snow
,
Weather
14 Comments
Please consider visiting our sponsors.
Leave a Reply