Gear Reviews
on
F.I.S.
are from the heart. We go through a lot of gear here, and figure some of you might like to know how it holds up. Look for reviews on items both directly and indirectly related to skiing and mountain adventure. Use our reviews to find out what works, what doesn't, and what you didn't even know you
need
. Got an idea for a review?
Contact us
!
September.
It is amazing how much my opinion of this month has changed over the course of my life.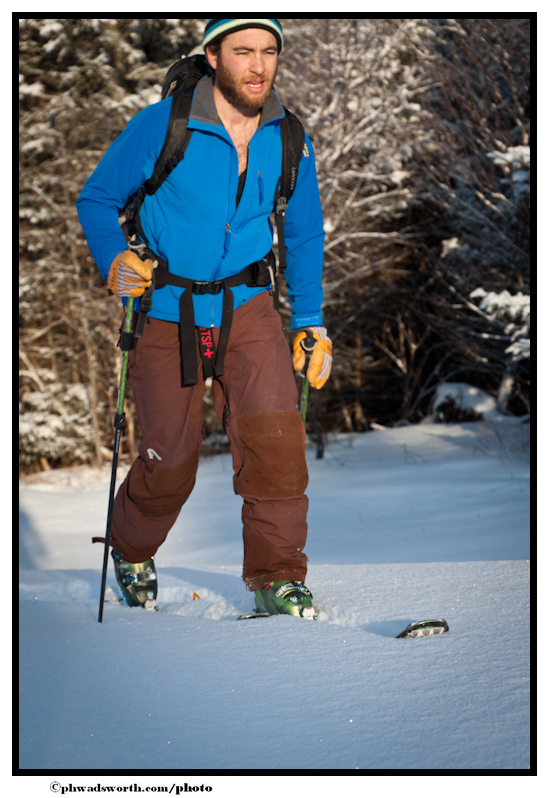 For the first seventeen years I dreaded September and the inevitable return to my educational incarceration. Now I love September. Especially in VT. The endless stifling heat of summer gives way to warm and pleasant days, offset by refreshingly crisp nights. The bounty of our farms and gardens are being reaped on a daily basis and one really has to try hard to go a single meal without some utterly fresh, local, and amazing piece of produce. But the real treat is the first few leaves that start to change over to their fall hues. That, along with the various ski magazines and their perennial gear guides stuffing my mailbox, these are the starting guns in the run up to Winter; the reason both you and I are on this website right now (that, of course, and Pig Roasting directions).
In anticipation of everyone's return to snowbrain, I have put together a small gear guide containing a few of my favorite pieces of gear. Some are being introduced for the 2012-13 season, and others are unchanged from their introductions in the past season. I shall introduce my choice cuts of gear-meat as installments. Let's say two wicked awesome installments. All of these items I got to spend time on last season, but sadly I only have adequate photos of the ski boot days, and nothing with the skis. That's what happens when you are using gear at on snow demos done for industry trade shows. But on the boots that I was loaned by some generous reps and really got to get up close and personal with during many days of use, there are some worthy shots.
This past March I was able to scrounge up a pair of Tecnica Cochise Pro Lights for six days of skiing. A newcomer to the most recent incarnation of Tecnica's AT boot line, the Cochise PL sports a single wide gauge cuff buckle and a beefy powerstrap to help generate ski driving power. A relatively snug 100mm last holds the foot securely in place.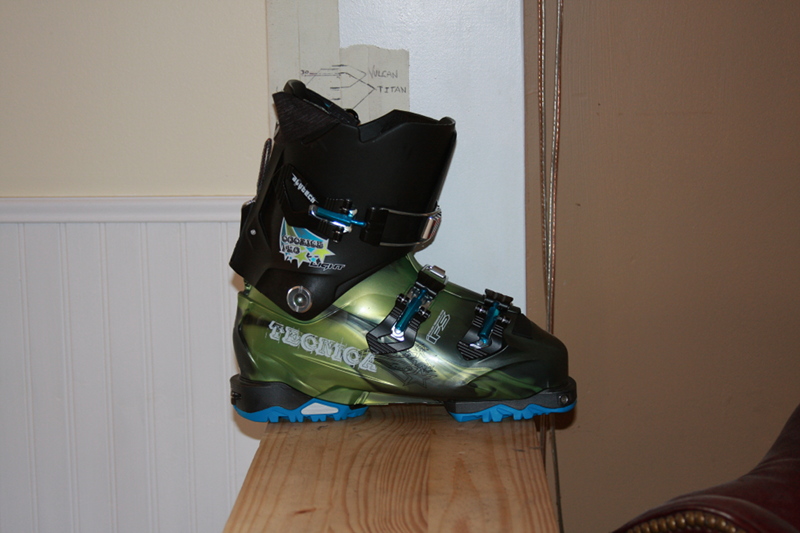 I used these boots (and all the boots I tested) with Intuition liners. I greatly prefer them to most stock liners for fit, heat retention, weight, and their ability to be thermo-fit with a greater precision than any other stock ski boot liner on the market.
The Cochise Pro Light came in at a nice 3.25lbs/boot (1480g) without any liners. By comparison my tried and true Dynafit Titans measure up at 3.5lbs/boot (1600g) without liners. I plugged my Intuition Pro Tour liners (.5lb/liner; 200g) with the Cochise Pro Lights. Great Success!!!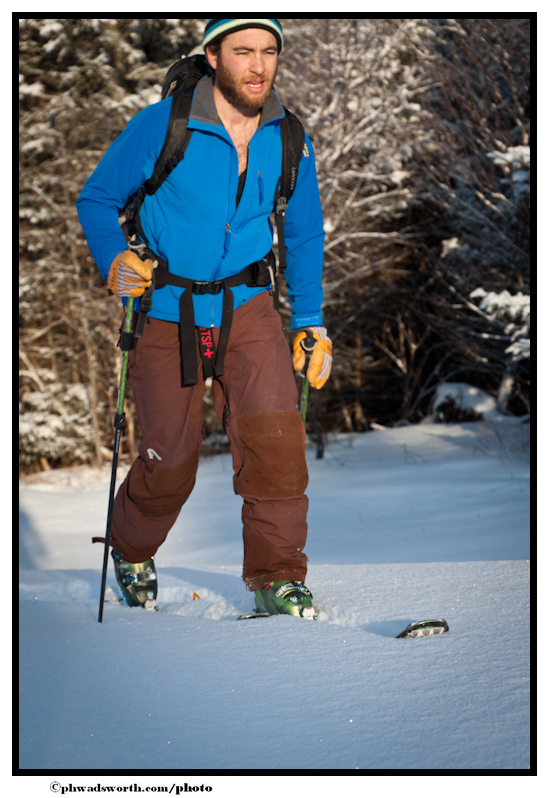 I have done a lot of chemistry research to try and figure out exactly what flex characteristics Tecnica's proprietary Triax plastic most closely resembles; a traditional alpine-style PU, lighter and more thermoneutral polypropylenes/Pebax, or more of the super light and stiff polyamide/Grilamid. I found the Triax to have the stiffness and natural flexing tendencies of PU, but it seemed to be more consistent across a wide spectrum of temperatures (20s-40s), unlike PU. Regardless of that I found the boot skied effortlessly and inspired a ton of skier (me) confidence.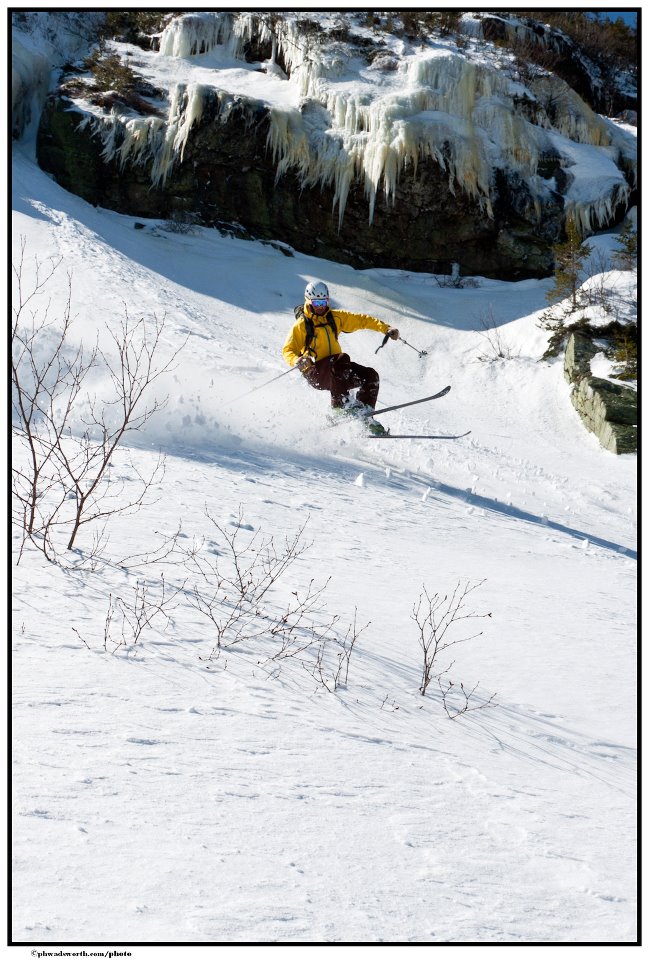 The Cochise PL is a very light boot that comes from a company that specializes in boots of a heavy, alpine variety. Which means I have come to expect great flex characteristics and and performance from the usual suspects in the Tecnica line, but would a true "touring" boot from them keep their hallmarks? In the end the boot scored many points with me for stiffness-to-weight ratio and for progressive flex. Certainly I have been in stiffer boots, but for whatever reason the flex of this boot, despite noticeably lower cuff, really felt great to ski. It was incredibly easy to use, which counts for a lot in my world. I find there are a growing plethora of boots with all sorts of tabs, wires, hinged tongues, and other doodads. It is refreshing to get a boot that is supremely simple and high performance. The ski/walk mechanism on the Cochise PL is very easy to use and manipulate with a gloved hand. That mechanism also supplies a very rigid spine for the boot with very little play. Another thing that is different than the majority of AT boots on the market.
Downsides for the Cochise PL, in my opinion, center on a walk mode that has somewhat less negative motion when compared with similar boots. If you think of a boot locked in ski mode at a certain angle, the degrees that the boot can freely pivot forward in walk mode can be called the positive motion. The negative would be the degrees from that locked ski mode position back. For such a light, touring oriented offering from the Tecnica line, a little more range of motion would be a big improvement.
The only other conundrum is the super flat AT sole block. It is very much the same as what is on the regular Cochise, and the Cochise Pro 130, but again not totally tailored for the one touring-centered boot in the Tecnica line.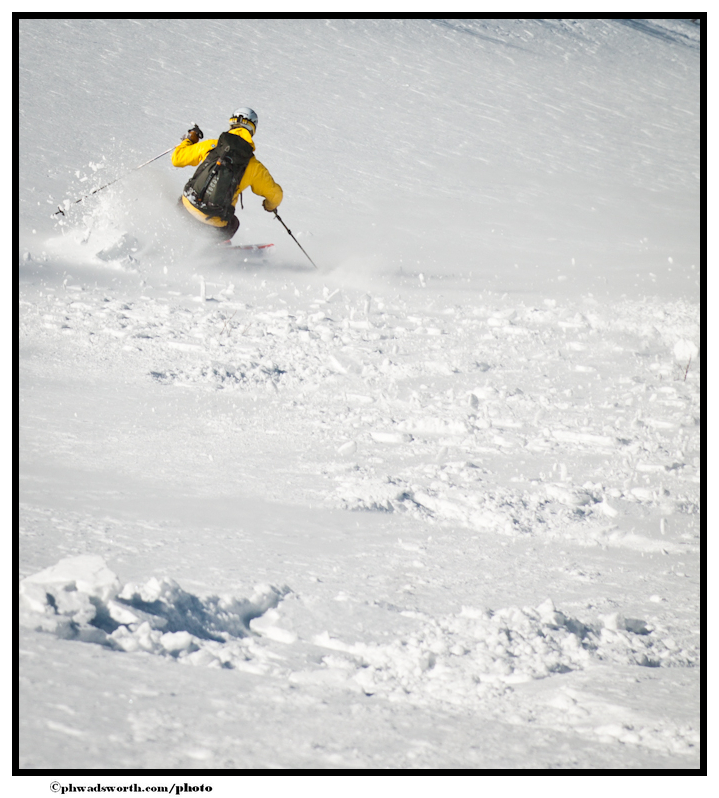 Everything else about the Cochise PL easily made up for it's limited shortcomings. For a primary touring skier, who spends some time at a resort and wants an AT boot with interchangeable sole blocks, this would be a superb option. There are very few lightweight, touring first, AT boots that are reasonably stiff and offer the ability to put on an alpine sole block. Or god forbid replace the inevitable chewed up rubber and plastic of a well used, rock scrambling boot. For sure the sole changing option is something that makes the Cochise Pro Light much different from it's main boot competition.
I hope to spend some more time on these boots during the upcoming season.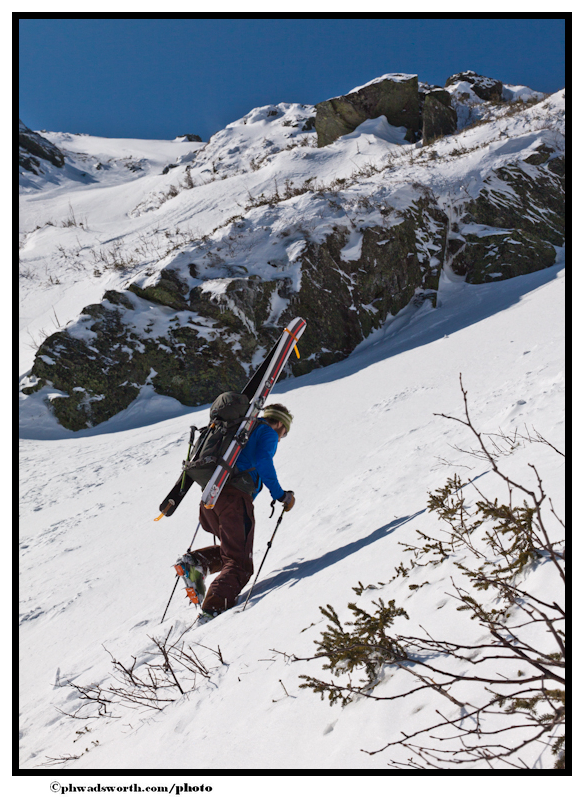 For a great mountaineering ski I am all about the Dynafit Baltoro. Introduced last season as the only flat deck (non-insert) ski in the Dynafit line, it couples just a touch of tip rocker with pretty low camber. That mixed with a super thin metal reinforcement plate create a very stable and damp ski. So when you hit that yet-to-thaw corn, or just straight blue ice, the ski will hold on for you. A med-stiff flex in the tip that progresses to a pretty stiff tail is just where I want my mountaineering ski to be; as well predictable and able to hold me out of turns with zero tail washout. Dynafit gives this ski a hybrid cap/sandwich construction; durable sidewall construction underfoot with a lighter, torsionally stiff, and easier to initiate cap construction at the tip and tail. Coming in at 84mm underfoot it is in the sweet spot for mountaineering and hard snow/corn performance.
Baltoro Stats
149 113-84-100 16.9m/16m 1190g
158 114-84-101 19m/17.5m 1290g
167 115-84-102 21m/19m 1380g
176 116-84-103 23m/20.5m 1470g
183 119-86-106 24m/21m 1650g
This ski is a bit unique for such a narrow mountaineering ski in that it has a dual turn radius built into the side cut. The tip and tail sections of the ski have a 23m radius, allowing for a bit more predictable ride with less likelihood for an unexpected hook resulting from a deeper initial sidecut. The middle section of the ski is cut for a 20.5m radius, promoting quicker turn response and ability to keep speed in check during steep descents. I got to ski these in the 176cm length (perfect for me) a few times last season. Two of the times were in heinous rainy wet slop. Once at Mad River Glen, and one day skiing slides in the Adirondacks. The ability of this ski to plow through slush was impressive for its size and weight. The Baltoro felt strong, solid, and very predictable under my boots. Not a quality I can say I find in many other lightweight bc/mountaineering specific skis.
One other quality of the Baltoro, and this is more props to the Dynafit marketing team, is the non-gender specific nature of the ski. There are lengths that are appropriate for most men and women (for a mountaineering ski) and it is just a ski. What Dynafit is saying is, "here is a ski. If you think it is right for you, buy it." No need to fuss with graphics that have been focus grouped to appeal to males or females, no model names that have also gone through the same marketing vetting process. As someone who works with a lot of ski products, and a lot of ski consumers, this is a refreshing change that seems to be listening to the overwhelming feedback from the skiing community.
I am a big fan of the Dynafit Baltoro. It will definitely find a way into my quiver for this winter.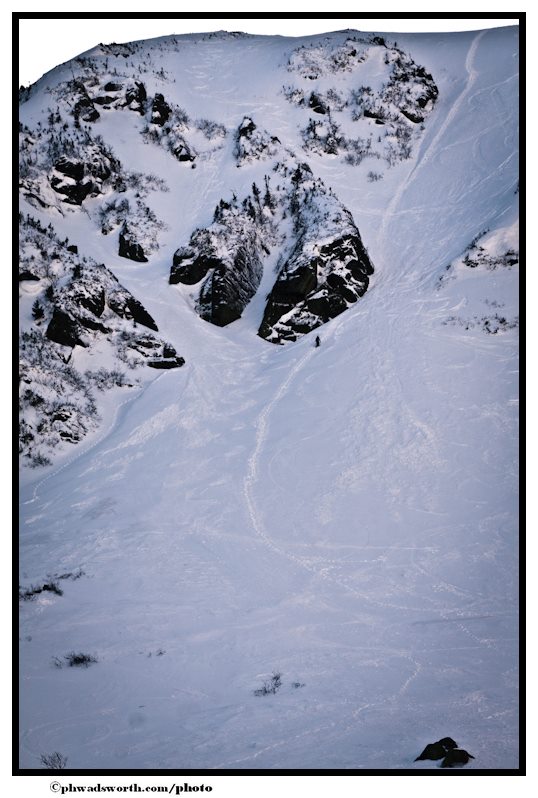 Stay Tuned For Episode II. In the meantime: Feast on Pow leftovers!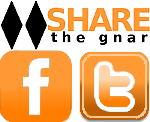 Tags:
dynafit
,
Dynafit Baltoro
,
Dynafit Baltoro Review
,
Dynafit Review
,
Intuition Liners
,
Tecnica
,
Tecnica AT Boot Review
,
Tecnica AT Boots
,
Tecnica Boot Review
,
Tecnica Cochise
,
Tecnica Cochise Pro
,
Tecnica Cochise Pro Light
,
Tecnica Cochise Review
,
Tecnica Review
18 Comments
Please consider visiting our sponsors.
Leave a Reply