Gear Reviews
on
F.I.S.
are from the heart. We go through a lot of gear here, and figure some of you might like to know how it holds up. Look for reviews on items both directly and indirectly related to skiing and mountain adventure. Use our reviews to find out what works, what doesn't, and what you didn't even know you
need
. Got an idea for a review?
Contact us
!
You don't need to look too hard these days to find ski gear that caters to the popular desire of finding turns both inside and outside the confines of lift-served terrain. The freeride movement has officially fully and completely exploded and every ski manufacturer, from the headiest indie brands to the most established multinational European companies, is offering some product built for more than just downhill chops.
So many of these new entrants into this market are coming from "Big Alpine". Making skis, boots, and bindings that are by no accounts or measurements light and touring friendly, the traditional companies do have products with some of the trimmings and trappings of touring gear. What is a small breath of fresh air are the touring companies that are making a push to offer more durable, damper, and stable rides for the days that we aren't logging many thousand vertical feet of climbing and miles of approach. Believe it or not, those days happen. Piste can be fun. It may not be cool to admit that. Then again, I have never maintained that I am anything other than a ski-loser who spends summer planning winter trips and writing about gear for a freaking blog.
La Sportiva is a relatively new player in the drippingly saturated market that is the "free touring" category. But Sportiva has the mountain heritage of few companies, an Italian lineage that would make any bootmaker jealous, and a whole lineup of gear worth careful consideration when weighing against the litany of options that one has these days. Just keep an eye out for their new boot this year, the Spectre, which is turning a lot of heads and helping to continue the evolution of how powerful a lightweight boot can be.
I got to spend a lot of time on La Sportiva's new frontside/sidecountry ski for the coming season, the Mega Lo5. Built on the exact same platform as their fantastic everyday touring Lo5, the Mega Lo adds significant stiffness and damping with a new mélange of materials. I took to the Mega Lo for about 15 days during the latter third of the season. I treated them to a well-rounded Vermont diet of resort crust, crud, and groomers. Plus the way more nutritious sampling of alpine powder and variable crust in New Hampshire and Newfoundland, in order to be thorough. I was very impressed with the skis and how adept they were in all types of conditions.
Such as steep crust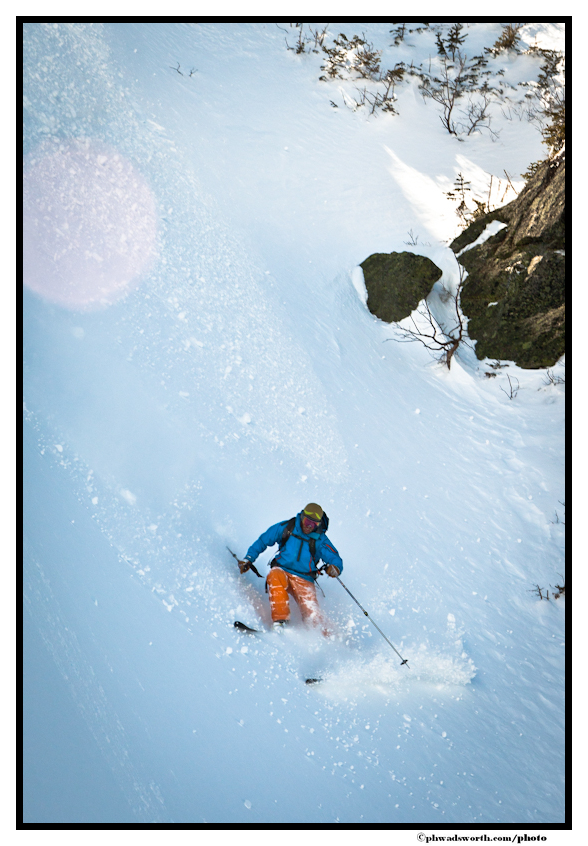 or deep pow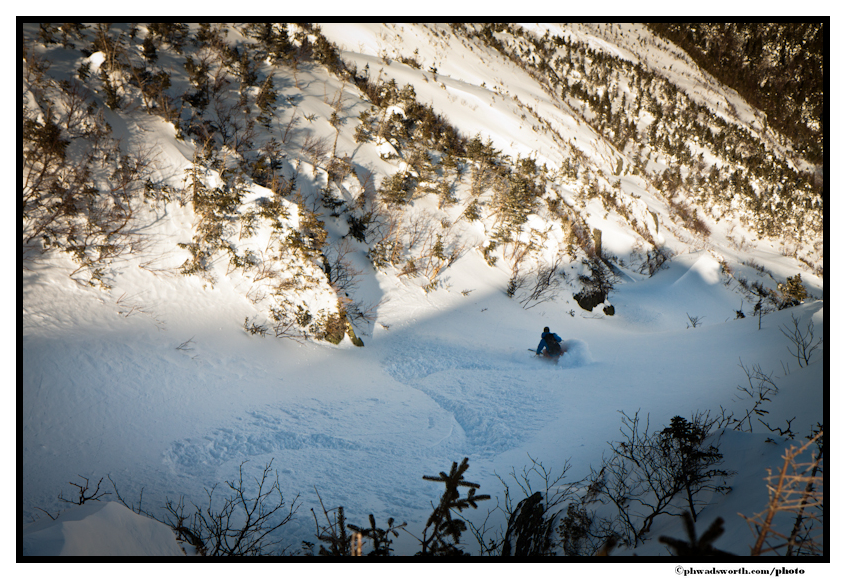 I skied the 178cm version, which was ideal for a mix of touring and resort skiing. I mounted the ski with a Dynafit Vertical FT 12, which was pretty minimal to power planks of this nature. Certainly if I was using this as a true half resort/half touring ski I would either add inserts to swap bindings, or go with a heavier frame AT binding such as a Marker Tour F12 or similar. In this case with a lighter touring boot and light binding I initially found the ski very hard to control when mounted on the factory indicated boot center mark. But a quick trip back into the shop and some new holes +2cm took care of any control issues. From that point on it was all golden.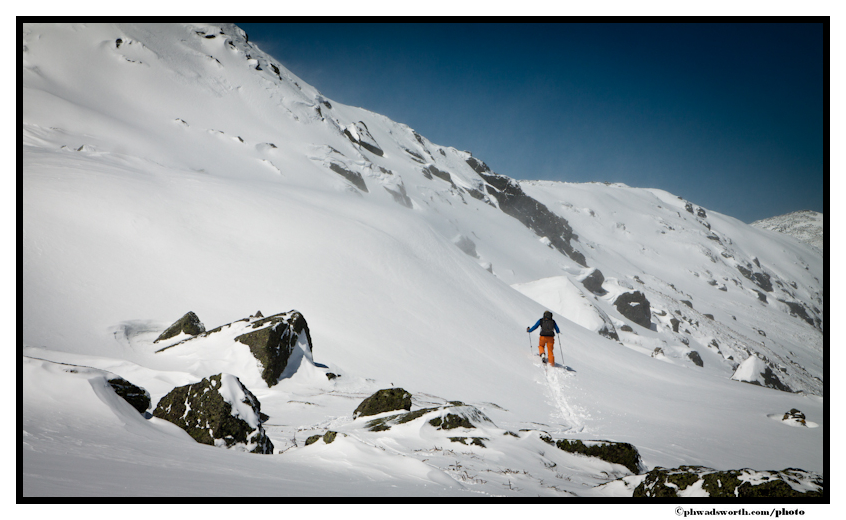 Sportiva's line of skis are built in what was originally the Tua ski factory in Tunisia. The longstanding factory now puts out Movement Skis, having lost the entire G3 ski line to Chinese manufacture a few years ago. One wonders if Paul Parker is lurking somewhere nearby La Sportiva's HQ. That is really just a joke. If nothing else the Tunisian factory produces a solid and durable ski for Sportiva that is simple, clean, and pretty bomber.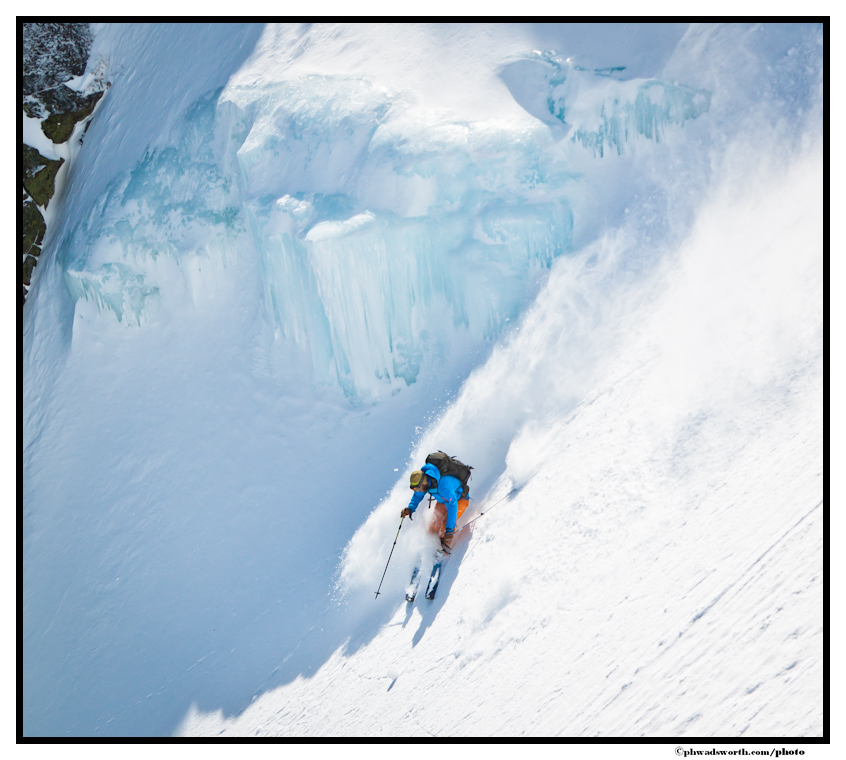 The Mega Los come in 168, 178, and 188cm lengths. Dimensions on all three are 125-95-115. The skis sport a dual turn radius. A steeper 18m entering the shovel and exiting the tail allow for snappy engagement and disengagement. For stability, a straighter 24m radius is underfoot.
On all of Sportiva's touring line a Karuba Paulownia wood core is reinforced with fiberglass and carbon composites. The beefier Mega Lo sheds the lightweight Paulownia for Poplar, and adds a layer of pre-preg carbon fiber to the fiberglass composites. Full ABS sidewall construction can be found on all non skimo race skis from Sportiva. Bottom line; great build and high-end components.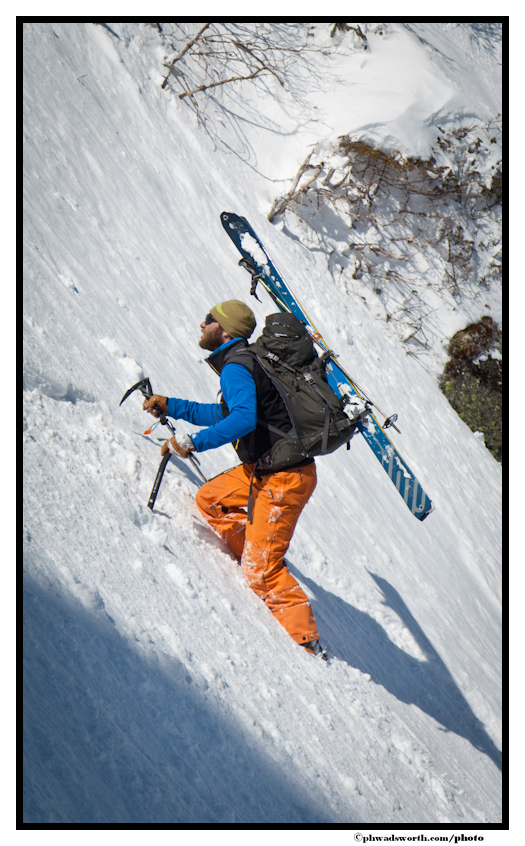 What this ski is great at may be the only drawback. Let me explain.
This ski can rip when being skied with purpose, but it is very traditional minus the subtle tip rocker. Mega Lo keeps the backcountry utilitarian designs of its brethren; tip and tail holes, notched tail for skin clips, and camber down to a flat tail. All of these features are damn useful for any true backcountry ski.
The downside of a flat tailed design is the requirement for more constant attention to stance, always keeping that weight forward to help the tail of the ski disengage. More and more of the most versatile and popular "do everything" skis (+/- 95mm underfoot) are progressing to an early rise tail. I find that shorter camber and running length allow for a more nimble and energetic ski that is truly capable of handling all conditions with aplomb. All while keeping the skier in a more neutral and balanced stance that can react to uneven snow with greater precision. For what I like in an all mountain sidecountry ski, this traditional inclination was the only flaw I found with the Mega Lo. A small change to make a half-and-half ski a bit more playful and not so buttoned down. But, like most things in life, it is a matter of taste.
So those out there with a history on skis, racing backgrounds and whatnot, you should like the Mega Lo5 very much. It rewards good skiers and gives top notch versatility of performance and features for the mix of inbound and touring.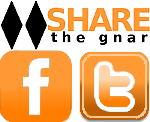 Tags:
Gear Reviews
,
La Sportiva
,
La Sportiva Mega Lo5
,
La Sportiva skis
,
Ski review
Please consider visiting our sponsors.
Leave a Reply