January 20, 2010 10:09 am | Category:
Weather
Well kids it's pretty quiet. We got a nice MLK day storm that dropped 8-10 inches across so. Vt and then really hammered Maine. However, other than that, things look pretty quiet around here. So I got to thinking about what we might be looking at in February.
But first I want to give you a quick forecast on next week.
Looks like we'll get through this weekend and then the left over energy from what slams Cali, AZ, UT, and NM over the next 5 days will begin to move east. As it does it will ramp up into a pretty tight and powerful system in the center of the country. This, for us in the NE isn't great. It should pull a fair amount or warm air north as it heads n/ne into the great lakes. Tuesday could be a really gross day as a heavy rain period hammers our snow pack.
Following that storm, we look to trend back to a cooler regime and seasonal norms as we head into the first part of Feb.
Now looking at February we should have all the factors in place for a very nice season.
Historically, there have been 6 years where the AO dropped to -3 and the ENSO was a moderate to strong positive. Thanks to a Don at easternuswx those years are '58, '63, 68, 69, 76, and 77.
In those years, the AO, NAO and PNA were as follows
1958 1963 1968 1969 1976 1977
AO -2.28 -1.721 -2.154 -3.114 1.656 -2.010
NAO -1.06 -.96 -1.29 -1.55 .93 -.49
PNA .49 .81 1.05 -1.25 -1.56 2.04
Looking at these numbers it is pretty clear that in these years, the conditions which favor eastern US snowfall were present. In 5/6 years there was a negative NAO and AO regime in February. As we have seen this winter, this regime highly favors cold and snowy weather in the eastern 1/3 of the country. Additionally, in 4/6 years we saw this coupled with a positive PNA regime. A positive PNA pattern indicates ridging in the west and enhanced amplification of the mean weather pattern over the united states. When coupled with a –NAO this favors a "locked" in colder pattern for the Eastern 1/3 of the US.
With an active subtropical jet this year you have to think if the historical analogs are representative of what we get this year, we should be in store for one storm threat after another. Whether they link up right and produce snow in the mountains is really impossible to tell.
However, thanks to the Mansfield snow stake we can at least see what snow was produced in the past:
1958

1963

1968

1969
1976

1977

Looking at these charts, its hard to draw any hard conclusions but the majority show above average snowdepth during february which would consistent with the analog teleconnection index numbers.
K Tx bai.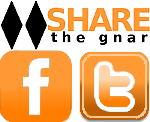 8 Comments
Please consider visiting our sponsors.
Leave a Reply