October 13, 2009 3:41 pm | Category:
Weather
With the most recent early season snowfall wrapping up, we turn our eyes to see what's next.
As discussed at length the northeast is currently in an active weather pattern more typical of early winter than early fall. A deep pool of cold air is getting ready to bed down over the NE in the wake of this latest system. It's arrival will issue in some honestly chilly temps.
Along southern edge of this cold air a low pressure system will start to slide north east. By thursday morning a low pressure center will be weakeing just off the Carolinas with rain up into maryland. From this point the forecast starts to get a bit tricky.
A few days agot the models showed a more powerful low developeing off the coast and riding north, past the jersey coast and getting picked up by upper level features and shooting off into the Gulf of Maine. Based on this track, and the cold air in place, locations in the Catskills, and even the Poconos above 1500 ft/2000ft would see some snow. With the Catskills even having the potential to see a few inches of snow.
However, as was the case many times last year, these big below average cold air blocks have a tendency to send storms along their southern edge and too far out to sea to affect ski country. As the the week has progressed models have continually trended towards a "suppressed" solution.
My two cents: This bears watching for the simple reason that there are going to be features induced by this coastal storm which the models aren't picking up on right now. If the storm even comes close to the coast, with the cold temps in place, any moisture thrown back will for sure fall as snow across the higher terrain and at this time of year- even a few measly tenths of an inch of QPF can get the winter feeling we're all looking for if it falls as white flakes.
I'll keep you updated!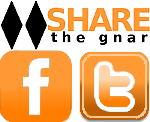 13 Comments
Please consider visiting our sponsors.
Leave a Reply