September 18, 2009 10:07 pm | Category:
Weather
The kids are back to school, the leaves are changing, Donovan McNabb is injured, the nights are getting colder-boy I love fall. And this weekend fall will arrive. Big time.
I wanted to write about this earlier this week but I got stuck doing important attorney stuff. (Puke in mouth). I only ended up tipping off a few people that Mt. Washington could have their first "whitening" this Saturday night. Fail boat on me. Sorry. I'll be better- I promise!
Anyway here's the short story- over the next 24 hours a small trough will swing down out of Canada and bring a pool of cold air through the north country. As it moves along a few flakes could fly far up in Maine and NH.
More importantly, for a large portion of ski country, Saturday night will mark that night that we leave summer behind. Along with the trough and pool of cold air, a high will begin to build in to the area and clear all the clouds out of the area. As sat night progresses, radiational cooling will get going in full gear. (Radiational cooling for those that don't know is effect whereby the heat build up on the surface of the earth by the sun's energy during the day essentially "evaporates" into the air. The clear the night and the drier the air the more latent heat can bleed off. We notice it more in fall because the sun is strong so heat can build up, the air is dry and the nights typically clear.) By the time we wake up sunday morning I wouldn't be surprised to see a widespread area of frost. From the Catskills, through the Berkshires, the Greens, Whites and 'dacks fall will be in full force as temps above 2000ft will fall below freezing. In the 'Dacks in northern Greens and whites some temps in high altitude depressions temps could even fall into the lower 20s. Sweeet!
P.S. – Stay tuned this week I'm going to post some weather related stoke!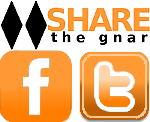 Please consider visiting our sponsors.
Leave a Reply