A portion of the FIS crew headed up to Killington on Thanksgiving Day to assess the damage, and harvest thankfully whatever snow remained.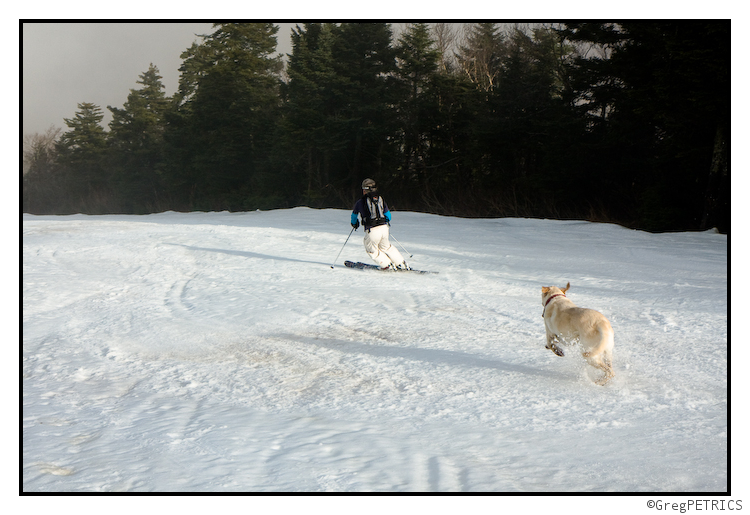 Below the Bunny Buster poma lift the snow was completely ruined. Although occasional patches remain, all snow at low elevations was extremely dirty and full of rocks. It will take some work by Killington's mountain operations staff to refresh these surfaces.

Up high the primary pistes were in fine condition with a few bare spots, but nothing that can't be spruced up with a few hours snow making or snow machine work. On the one hand all of us were surprised that Killington didn't make a bigger effort to save face, and open on for the big Thanksgiving weekend. Only a small effort using the truck system from the late 90's and the Canyon Quad for up/downloading would have brought skiing to Killington Mountain Resort on Thanksgiving. It was sad to see the access road completely devoid of customers. The loss of business and money to the region was apparent. On the other hand however, having the pistes entirely to ourselves (save one other group of three telemark skiers) was quite a treat which I would be hard pressed to admit I didn't enjoy. Here's a few pictures in no particular order. Hopefully you can use these to gauge where on Killington you might head to harvest some powder turns after the storm cometh.
The "up".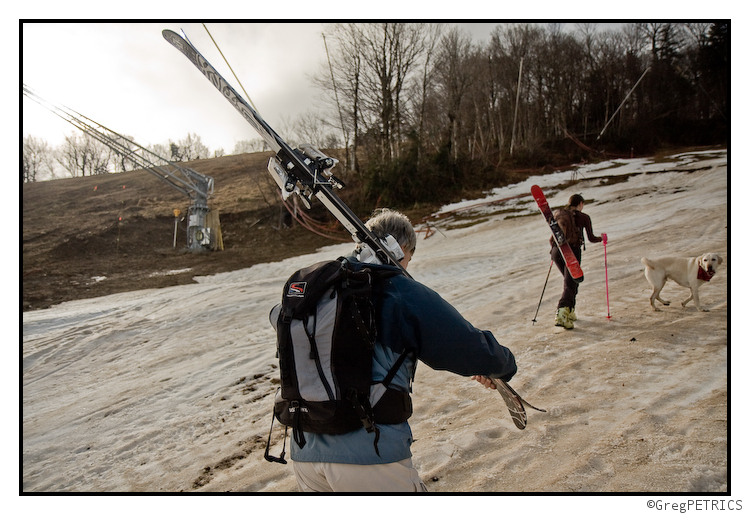 Ugly near the Bunny Buster pumphouse.
Skins on! Dog happy!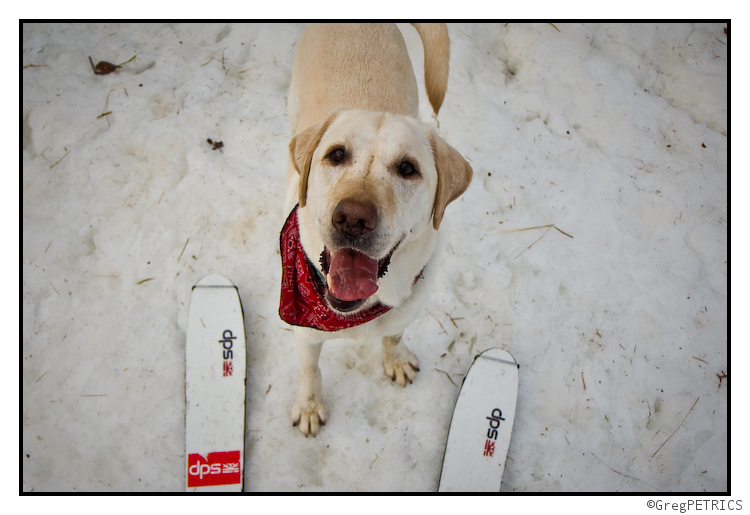 Prediction of the Giants Game by KC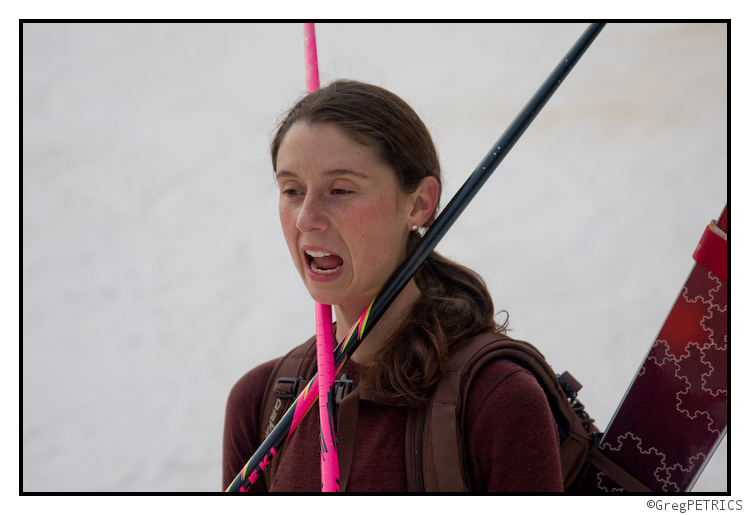 Telemark party descending the Rime trail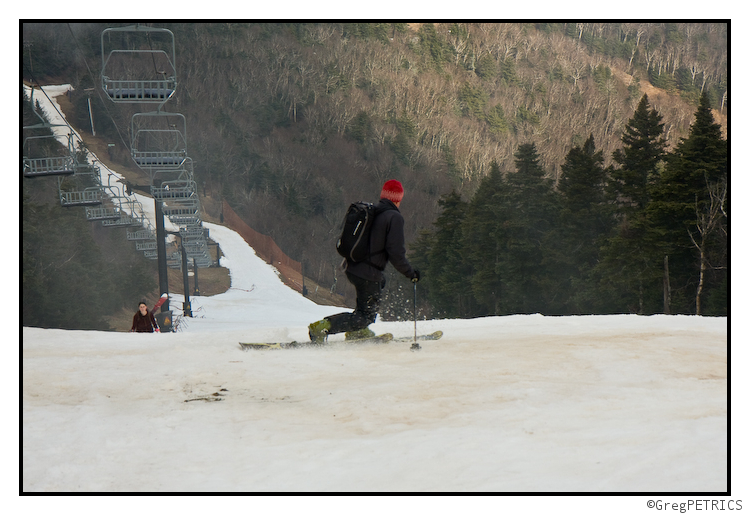 Michael descend Rime with Putnam in hot pursuit. Conditions were perfect. Will make for a nice base if the powder arrives.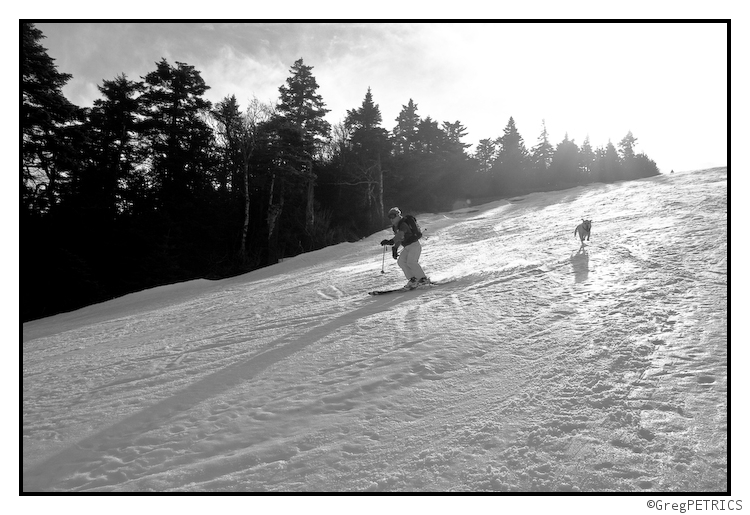 A small bare patch at the Great Northern/Rime intersection.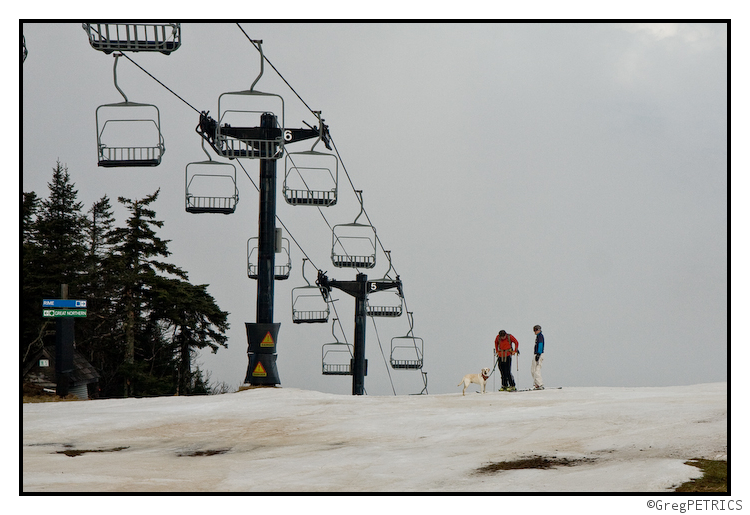 Back up!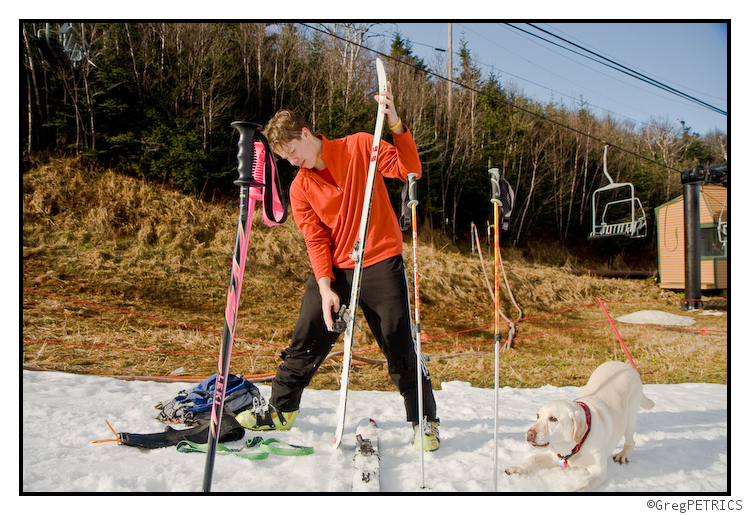 Top of the terrain park.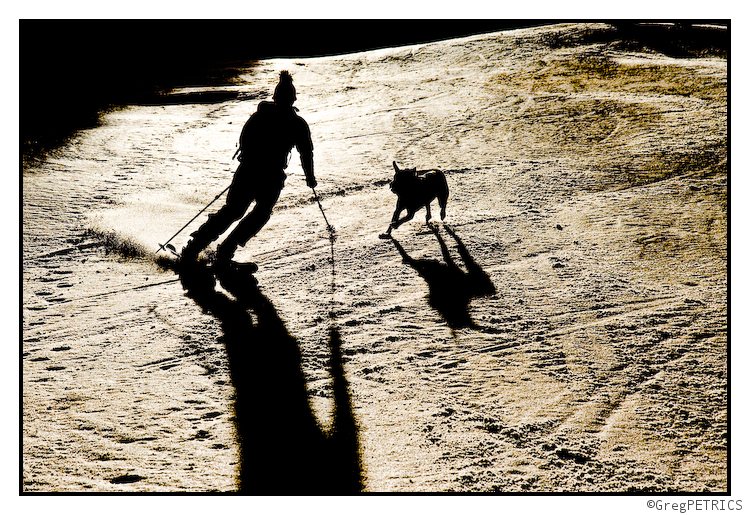 Closed.

Heading to Stowe soon, and hoping for face shots!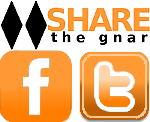 Tags:
tub copter
5 Comments
Please consider visiting our sponsors.
Leave a Reply