July 17, 2009 9:41 am | Category:
Skiing
I just found out about Google Earth's historical imagery feature. Needless to say the first thing I looked for is winter-month imagery. While there don't seem to be many winter satellite images for the mountain regions of the Northeast, there are a couple of May views. Here's one of The Ravines from May of 1994 (click for a larger view). Was this historically snowy, or just about average? Looks pretty good to me right about now: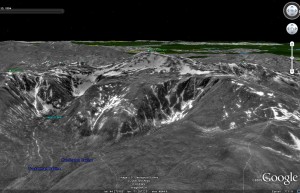 I did a lot of flying around last night checking things out. Already building up a list for next year!
I guess if we can't have winter year round in New England, the best we can do is look at satellite pictures of it!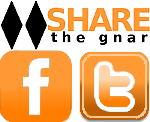 One Comments
Please consider visiting our sponsors.
Leave a Reply