February 4, 2010 10:09 am | Category:
Skiing
Gotta make this quick because I have to go to the dentist.
As we speak a little magic snow is set to affect the Northern Greens. What's magic snow? Well read on….

Magic Snow: Snow that "comes from nowhere" is what I call magic snow. It's the stuff that nobody talks about until your friend gets back and goes…dude- there was at least six and it snowed lightly all day. And you go…"wha…it was sunny here all day." That's magic snow.
Now we all know it's not magic. In fact it's pretty simple. A moist patch of air is forced to rise up over a mountain. The rising occurs at a fast enough pace for the air to cool quickly. The quick cooling of the air prevents the moist parcel from stabilizing w/r/t humidity and the moisture has to get spit out. Now when you get some extra vorticity, or upward motion in the atmosphere helping the process you can really get some fun results.
Today is one of those results.
Overnight We had a moist 700 Mb layer swing through the Greens. You can see clearly here how along the spine of the Greens the air was at its saturation point.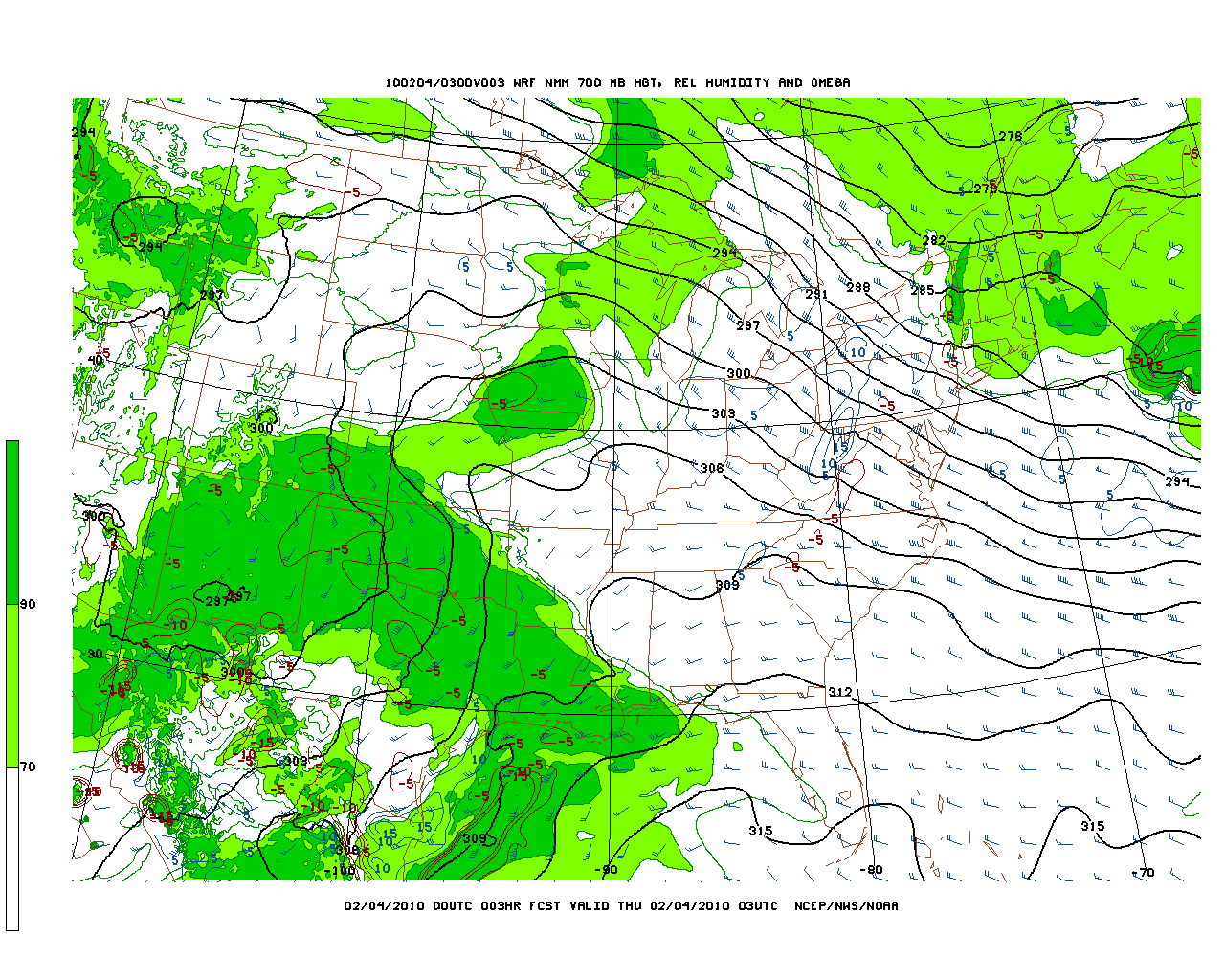 Now at the same time a very weak upper air disturbance moved through.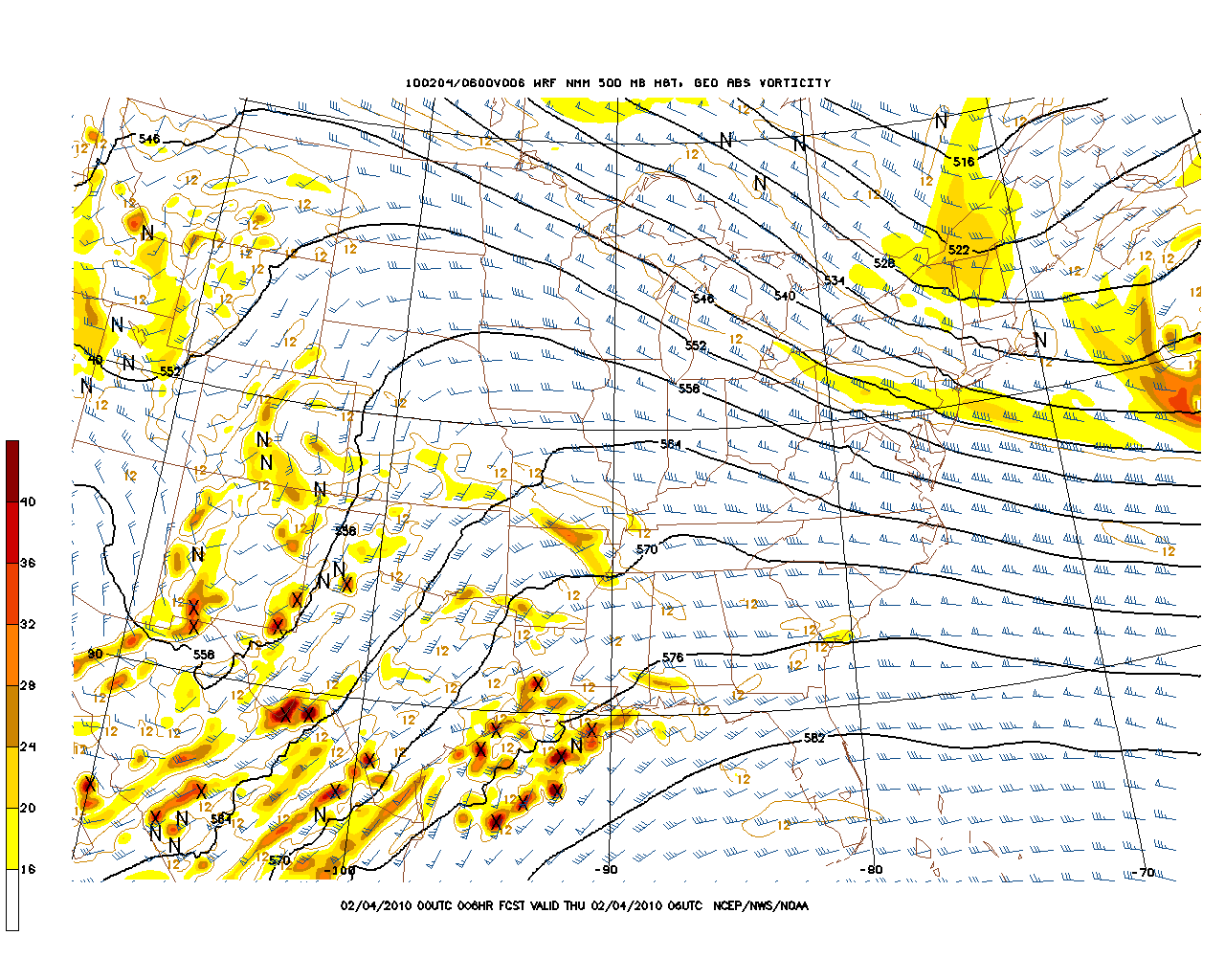 and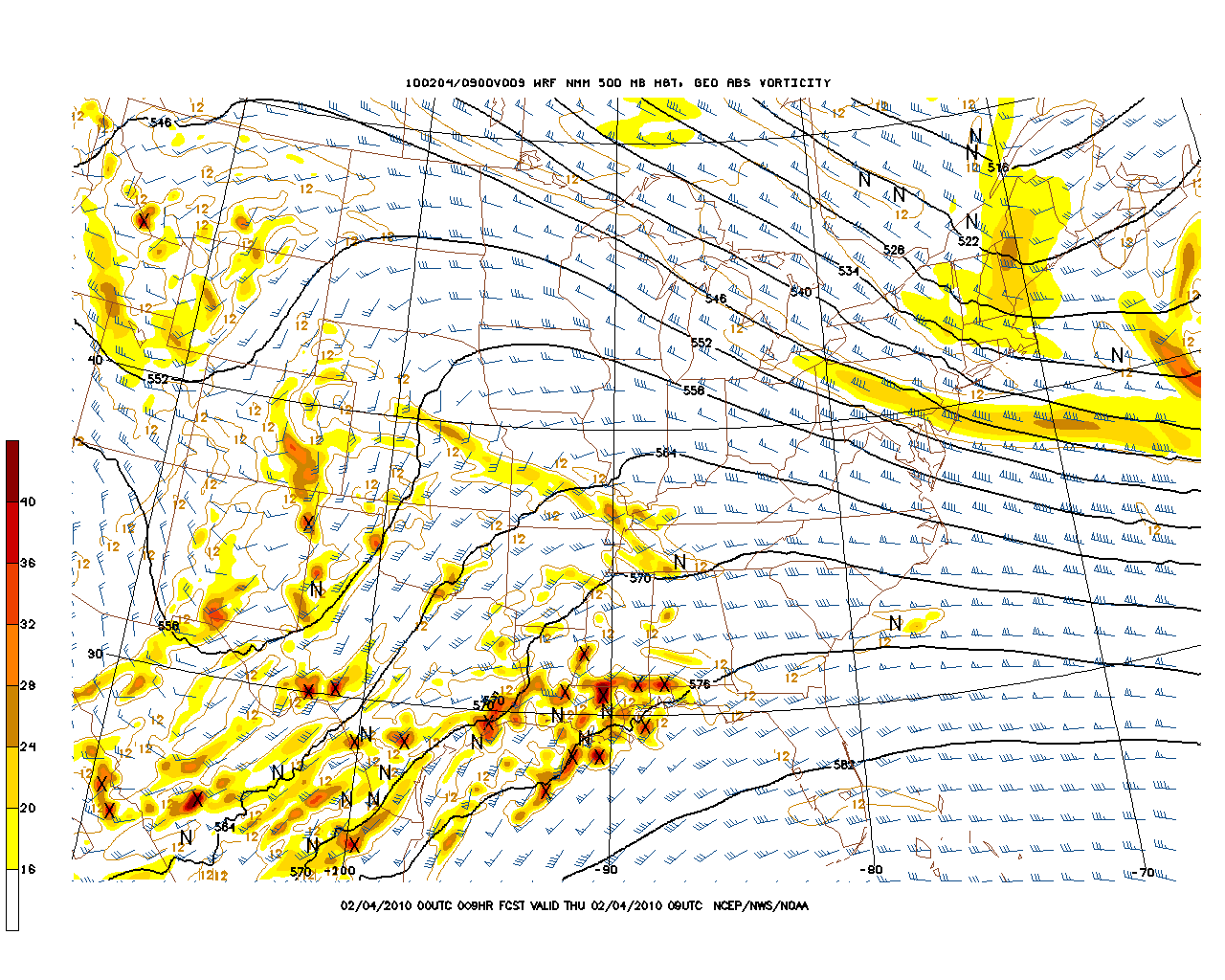 As you can also see the winds were steady out of the w/NW. This creates a cross barrier flow w/r/t to the greens which greatly enhances uplifting.
While this is winding down, all hi-res models do indicate that we'll stay with a moderately moist n/nw flow for at least the mid morning. This should allow light snow to continue along the greens and espically Jay peak till around noon.
I'd exect to find 4-6 inches along the spine.
Some places like the Bush are already reporting 4 with light snow continuing.
So…yea…not a bad little day huh?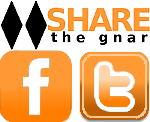 9 Comments
Please consider visiting our sponsors.
Leave a Reply