Things are rough here right now. The alpine snow is too unstable to ski, and the low elevation is short on cover. The avalanche in the video was bomb triggered inbounds. There have been other slides that sounded louder in the BC but none that we have been able to see. We are making the best of it though in what has to be the coolest ski town on the planet. Screw Apre' in aspen, a big night out on the town here might run you $10 if you are a real big spender.
We are looking at more snow the end of this week En Shala as the locals say (god willing). The only meat served here is chicken and mutton (goat or sheep). I would kill for a steak and some bacon right about now.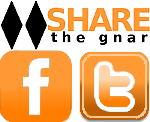 Tags:
Allen Taylor
,
Gulmarg
,
India
,
WebiGNARs
7 Comments
Please consider visiting our sponsors.
Leave a Reply