So apparently you might be able to see the Aurora Borealis on wednesday night. That's cool. Just one problem…it hasn't been that sunny recently! Last time I checked you can't really see this thing through a cloud deck. So, since I'm the weather guy, G asked me "to tell him where to drag his butt to at 3 in the morning so that he could see the lights."

Since I have work to do today, I easily agreed. After looking at the Auroral activity forecast, I appears that that the 36 hours from Tuesday night through early thursday morning will be the best time to catch a glimpse of the light show.
Looking at the latest data right now we see that the MOS guidance is putting this out for SLK
DT /AUG 3 /AUG 4 /AUG 5 /
HR 12 15 18 21 00 03 06 09 12 15 18 21 00 03 06 09 12 15 18 00 06
X/N 80 59 84 60 84
TMP 69 73 77 77 73 66 62 61 67 77 82 82 75 67 64 62 68 78 81 72 57
DPT 66 65 64 65 65 63 61 60 65 66 64 64 65 64 62 60 64 65 63 61 55
CLD OV OV OV OV BK BK BK OV OV BK SC FW SC CL OV OV OV OV SC SC OV
Pay close attention there to the FW, SC, CL. That means Few, Scattered and Clear skies are forecasted. Looking at the corresponding hours we see that it is wed. into thursday. Perfect. Same time as an active period in the northern lights. Sadly, however much of the rest of the region is under BK (broken) or OV (overcast skies). One real caveat might be MTW. While the models indicated BK and OV skies, the LCL and mixing ratios might allow for the summit to peak above the clouds. That's a really tricky thing to figure (well at least tricky for me!) so if you are willing to ascend into a cloud and stay there, maybe check MTW out.
Looking at a few more models supports the conclusion that you best bet might be the SLK region (Ampersand Mtn has a nice bald summit.)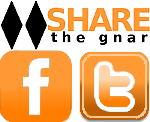 Tags:
HIKE WEEK
,
lionelhutz
,
Weather
3 Comments
Please consider visiting our sponsors.
Leave a Reply