The
Starting Points for Adventure
series gives your outdoor-imagination a kick in the butt, and gets you on the fast-track to adventures. Approximately every week we provide a few pictures and clues of a great location a bit off the beaten path. We challenge you to read carefully, put your thinking cap on, go out into the wild, and find the location. Report back about your findings in the comments below, but
please don't give it away for someone who has yet to figure it out
. Of course, if you find something even cooler during your travels don't hesitate to challenge us! If you find something really awesome, and think it's worthy of being included in the SPA Trip series
send us an email
!
Welcome back! HIKE WEEK keeps on rolling today with our tenth SPA Trip. Today we showcase what some people view as the best reason to go for a hike: it's a means to an end! Indeed, I think this hike, nestled high in the Green Mountains, has the most interesting "end" in the world given how easy it's "means" are. Just look at this sunset!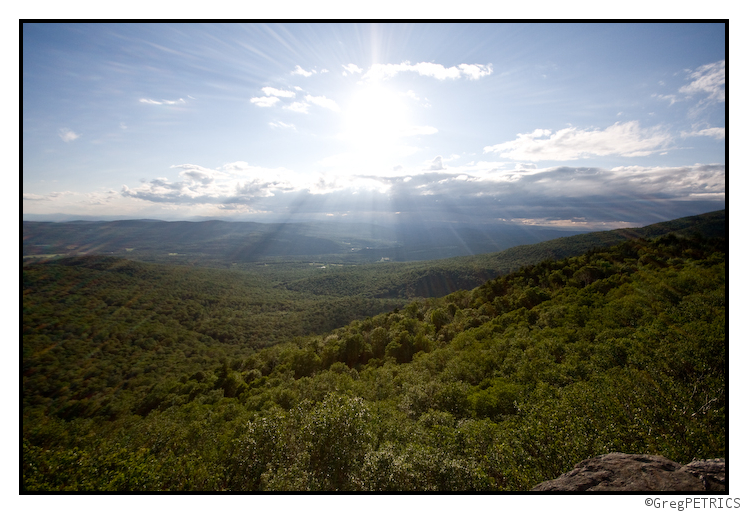 What's really so awesome about this spot's "end" though, isn't just the view. No, there's some great climbing hiding just underneath too! With a stand of stout trees set back from the edge a few meters, this one-pitch-wonder is just begging to for a quick top rope session. Although it's not the most secluded crag in Vermont, it certainly doesn't see alot of climbing traffic. This kind of stuff is exactly what makes a SPA trip a SPA trip; we're just tipping you off to a Starting Point For Adventure. Christian is DROPPING!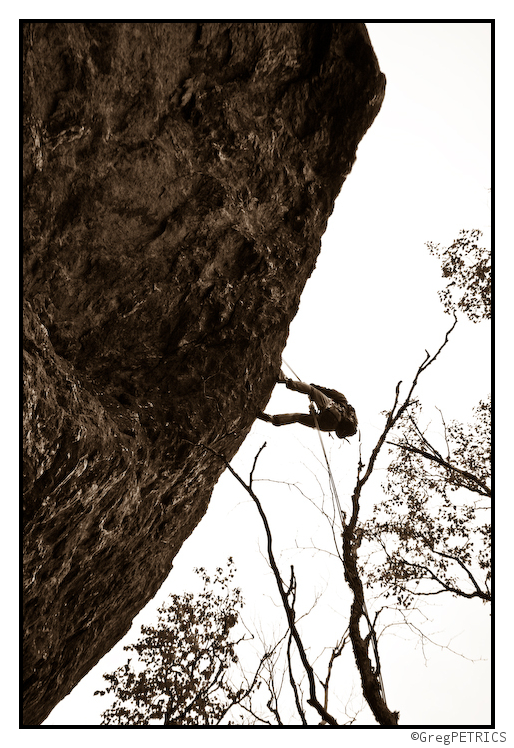 "On belay?" Christian asked.
"Actually don't fall for a second. I'm trying to figure out this camera real quick. Which one is for action stuff again? Runner man or mountain icon? I always get them confused…" I replied.

When you're done, just be sure to leave no trace. This place should remain wild forever… indeed it's a designated wilderness area. Take only pictures, leave only footprints… which incidentally includes splashed puddles. Here's Kristin splashing around wildly in the wilderness.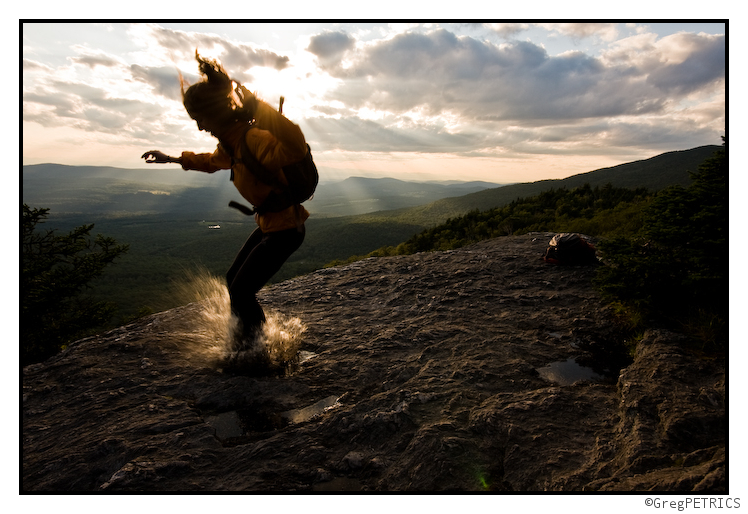 To "find this place for yourself," just go as high as your car will take you in Vermont, and head south for a short ways. This is a great one for people who want a shorter hike. Whether you aren't quite up for a 14 mile trek like the Trap Dike, or if you just want a quick jaunt after work, this one is perfect. Get out there and enjoy your parks and forests!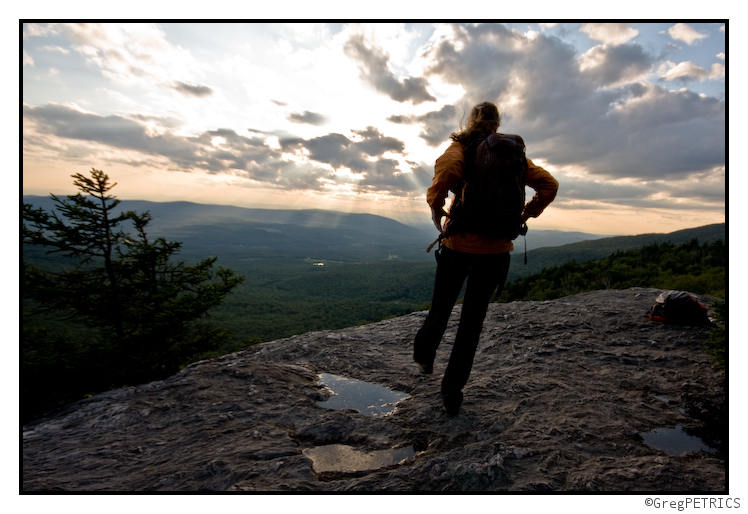 Thanks for checking out FIS, and HIKE WEEK! More hiking stuff is on tap for later today, and all this week!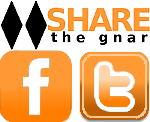 Tags:
climbing in Vermont
,
East Coast
,
HIKE WEEK
,
off beat climbing in Vermont
,
SPA
,
SPA Trip
,
Spots to catch a sunset
,
Starting Points for Adventure
,
The World's Most Interesting Hike
,
Vermont
Please consider visiting our sponsors.
Leave a Reply