December 22, 2011 2:27 pm | Category:
Weather
If I had a dime for each time somebody up and asked me "where is winter" over the last week, i'd…well I'd have about $1.60. (I don't get out that much). And to be honest, winter is where winter is. This year we've seen a record (or near record setting) AO signal for much of December. There has correspondingly been a complete lack of any real deep cold across the entire country. Combined with a positve NAO and bad pacific set up anything that comes across the country either is going to stay to the south (Charlie being the exception) or amplify to our west and turn into the great lakes. BOOOOO and double BOOOOO (quick pass me a snowball so I can wing it at Santa).
Regardless, we do have a holiday weekend coming up, there IS a storm brewing, AND SCHUSS MUST BE HAD (unless like me, you are traveling south. Palm – Forehead).
So…
Tonight we'll see low pressure amplify under the influence of a weak 500mb trough. The surface low will move up along a frontal boundary and skirt along the NJ coast and off the tip of L/I. By tomorrow morning the storm will have brought snows to the poconos, Catskills and Berkshires. With temp profiles not really conducive to fluffy snows, the relatively decent amount of moisture wrung out will likely only produce mild snowfalls. Generally I'd see 1-3 in lower areas with 2-5 widespread above 2000ft with MAYBE a pocket of 6-8 in the Berkshires.
Following in the wake of this storm, cool high pressure will build in (wow a novel pattern…not). Saturday will be generally clear and cool across the entire Northeast. A few snow showers could spark up along the green spine but generally we'll see sunny conditions rule. Sunday looks like more of the same, though a weak system skirting to our north may spark some later in the day snow showers across the higher terrain.
UPDATE UPDATE UPDATE
So it now looks like as the shortwave moves to our north it will intensify, maybe pick up some lakes moisture and bring a little more than snow showers across the higher terrain of the ADK and VT. Right now, both the GFS and the NAM show a much stronger "clipper" storm. Given history I'd say that it's certainly possible that this event will move from the 0-3 range into the 4-6 range across the higher terrain. So Monday am, might be a nice time to get out and make a schuss.
END UPDATE
On monday, as the high slides east, a return flow will start to set up leading to warmer temperatures and some snow showers maybe set off by the change in wind direction and lake moisture. After that, long term the GFS looks seasonal to slightly above average. The Euro looks confused and the Canadian model is still in jail after rioting in Vancouver.
UPDATE UPDATE UPDATE
Now it looks like all the major models want to phase some northen and southern energy and produce a storm around the 28th. Seems reasonable and pattern has been fairly consistent that this would be a good time for a storm. I'm thinking that the primary low will stay towards the south and the prime target area will be the southern ADK and Central VT on into NH right now. Just sorta what my gut and the models tell me. This clearly will change. But for now, be aware something is brewing for mid-next week.
END UPDATE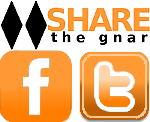 Tags:
Earn Your Turns
,
holiday ski conditions
,
holiday week weather
,
Lionel Hutz Weather
,
lionelhutz
,
lionelhutz ski weather
,
Magic Snow
,
ski vacation weather
,
Upslope snow
,
vacation ski weather
,
Vermont
,
Vermont Magic Snow
,
Vermont Ski Forecast
,
Vermont Ski Weather
,
Weather
,
xmas ski conditions
4 Comments
Please consider visiting our sponsors.
Leave a Reply