UPDATE:
By now we've all seen the terrible damage brought by Irene's rains. I'm not going to dwell on that. 5 to 10 inches of rain is a terribly destructive amount of water. We'll recover but it's going to be hard. For the sake of closing the loop I have posted Irene's rainfall totals below. Sadly they were right inline with what I thought was going to happen. Floyd was a perfect match.
It could get pretty wooly this weekend as Hurricane Irene moves up the N.E. Coast. Currently the clear model consensus is for Irene to make landfall somehwere between Raritan Bay (NYC) and Cape Cod as well developed and powerful tropical cyclone.
See: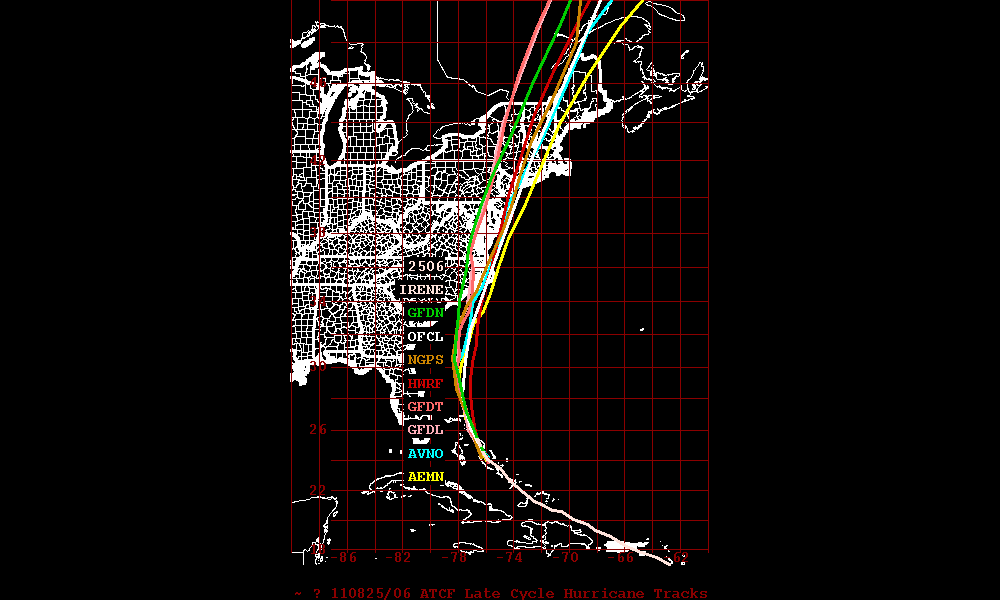 Now….I'm not going to dwell on the issues caused by powerful landfalling hurricanes and I'm certainly NOT going to say "well it's only a Cat 2…don't worry." By this point we all should move away from the Saffir-Simpson scale. I believe it doesn't accurately capture the power of hurricanes. A much better measure is Integrated Kenetic Energy. Read about it here"> If you live along the coast, a river or in a low lying area near the coast make a smart decision.
Instead, what I'd like to focus on is the potential for some serious rains in the North Country and the potential for new slides.
Roughly 12 years ago, Hurricane Floyd moved into the NE and delivered a mega dose of rain to the ADK and Greens.
Here is Flyod's track: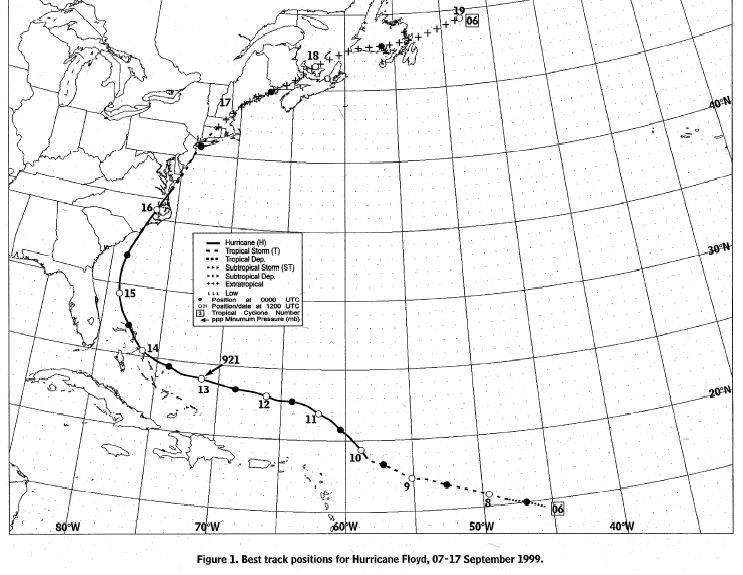 Notice anything similar with the predicted track of Miss Irene? You should.
Now here is the rainfall resulting from floyd: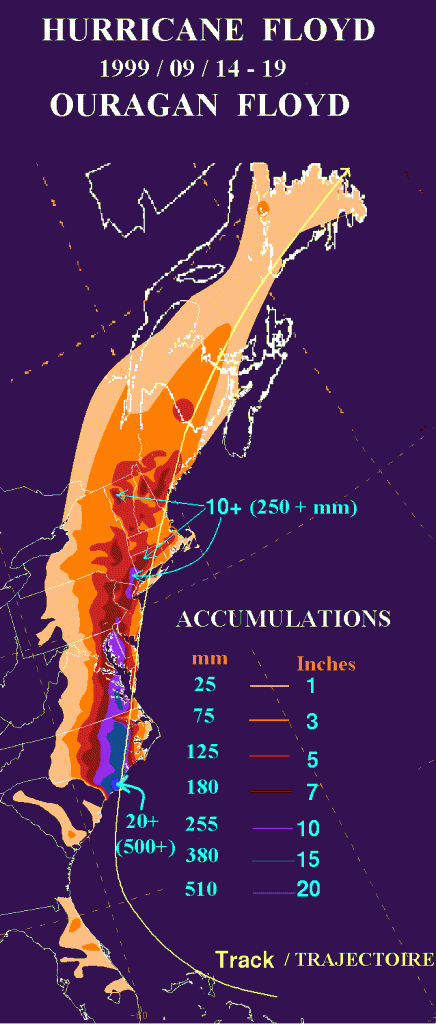 Here is one of the latest model outputs for total rainfall for Irene: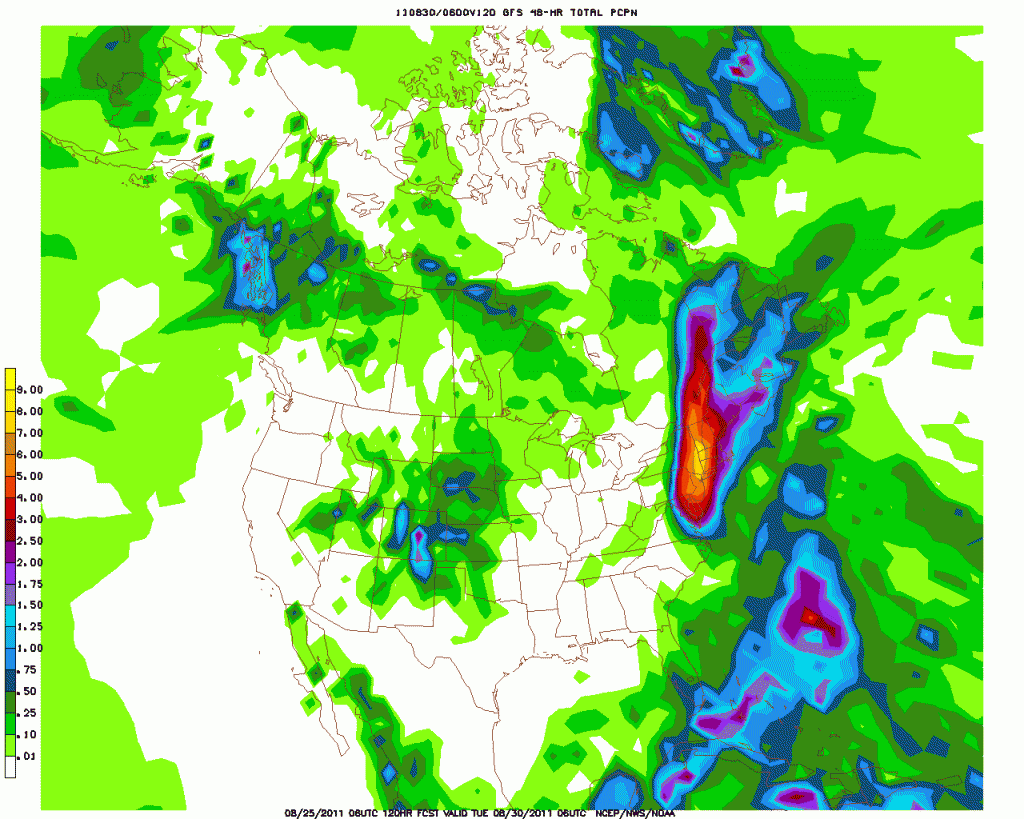 Again…notice anything similar? You should.
So what does (DID) this add up to. Maybe more of these: (Yes it did. Working on documenting them now).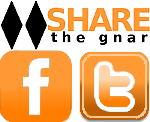 Tags:
Hurricane Irene
,
lionel hutz
,
Slide Skiing.
7 Comments
Please consider visiting our sponsors.
Leave a Reply