February 13, 2012 5:03 am | Category:
Weather
Short post here that will become a longer post later in the week.
Currently, I am watching for a low pressure system to eject out of the southwest United States and move east in the later half of the week. As it moves east it will drift north and amplify slightly. I'm expecting that it will drift through upstate NY and the northern half of VT Friday. There will be a little bit of warm air advection on the front end. The main story however will the passage of the weaker upper level low Friday night into Saturday. That's going to be the snow maker. Right now it's too early to talk in greater details but it's worth watching this event.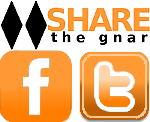 12 Comments
Please consider visiting our sponsors.
Leave a Reply