And now The Suits will continue their report on the Inspection Week of the Utah Bureau of the FIS. For this aspect of the inspection The Suits went in depth into the Utah Bureau's knowledge of Backside, a region of Alta Ski Area. The inspection began with a simple question:
"WHAT IS THAT?!"


(use your MagicEye skills to get a 3D effect)
Apparently it's called "The Garlic…Not." Apparently it's also a nicthe-nichte when the ski resort is open.
Lucky for us (and especially for Christian, FIS' resident snowboarding virtuoso), The Ski Lifts Company was closed, and so an hour later we were standing on top of what we thought was the same chute we saw from the parking lot. Gulp…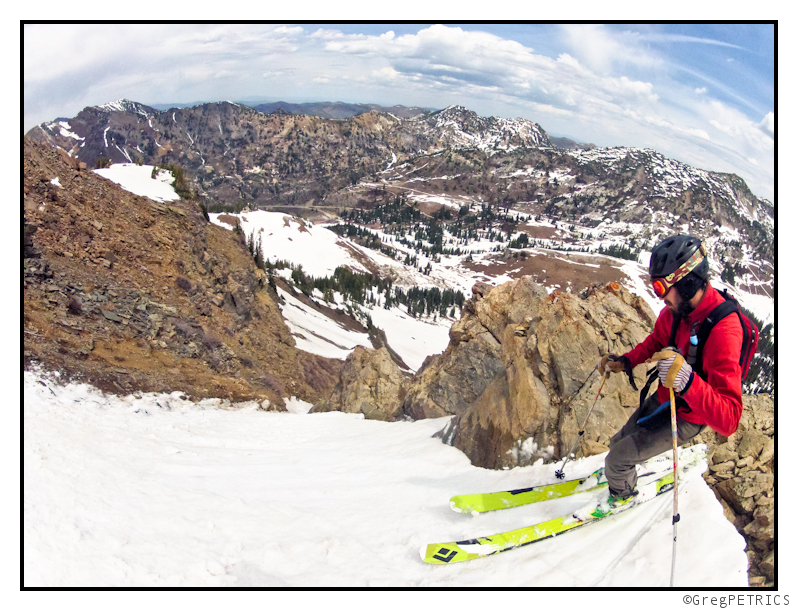 Statistically speaking we were 95% confident it had to be the same line, and so Ben led the way (actually Porter went first, but I didn't have the camera going).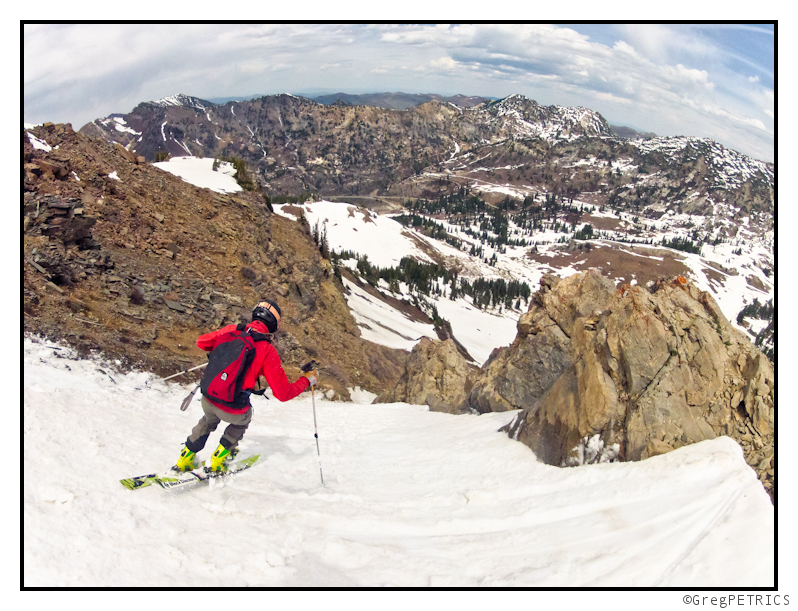 The 95 percent confidence interval was almost too tight for my skis to fit through the crux.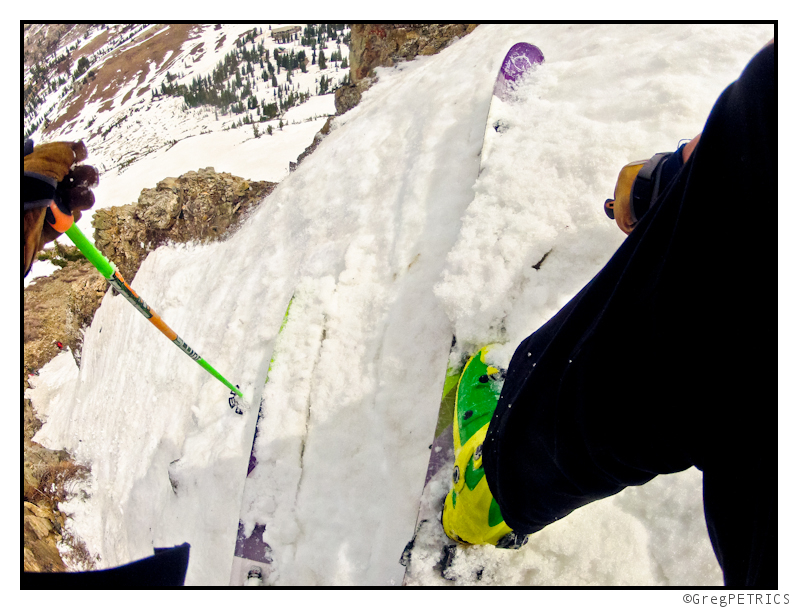 But in the end we made it through smiling and high fiving.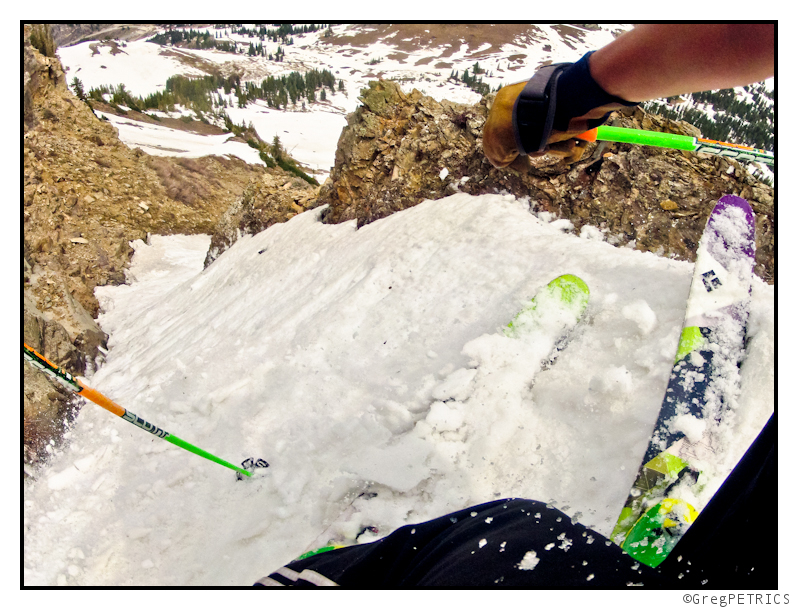 For Christian, the chute wasn't nearly as exciting because he was riding a 158cm board… it was basically cheating.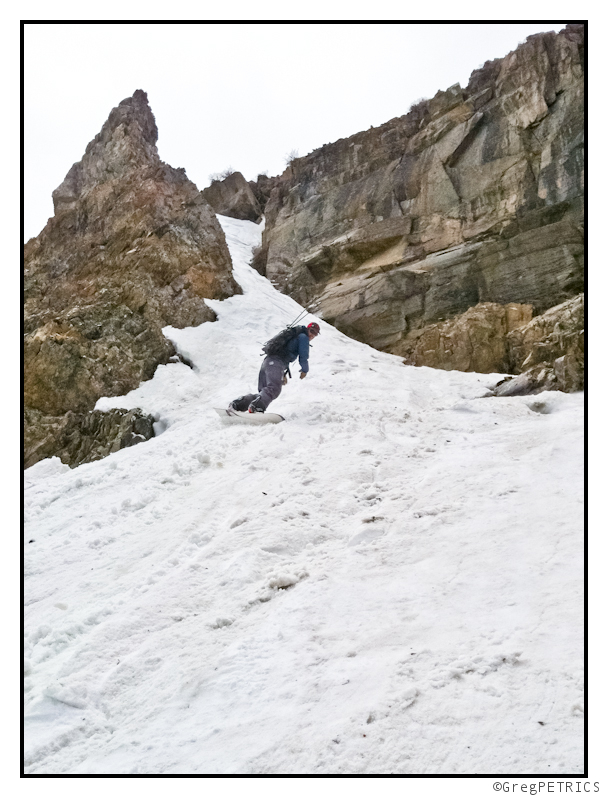 Anyway, have fun with summer, and thanks for checking in on FIS! Inspection Week concludes next week with a review of the performance of the Utah Bureau during the solar eclipse and in finding and schussing some more tight chutes!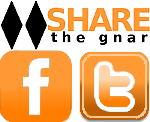 Tags:
Backside
,
Inspection Week
,
Utah
,
Wasatch
,
West Coast
2 Comments
Please consider visiting our sponsors.
Leave a Reply