No, the snow wasn't great today as December Dawns on the East Coast, and like much of what you stare at on TMZ, it wasn't natural.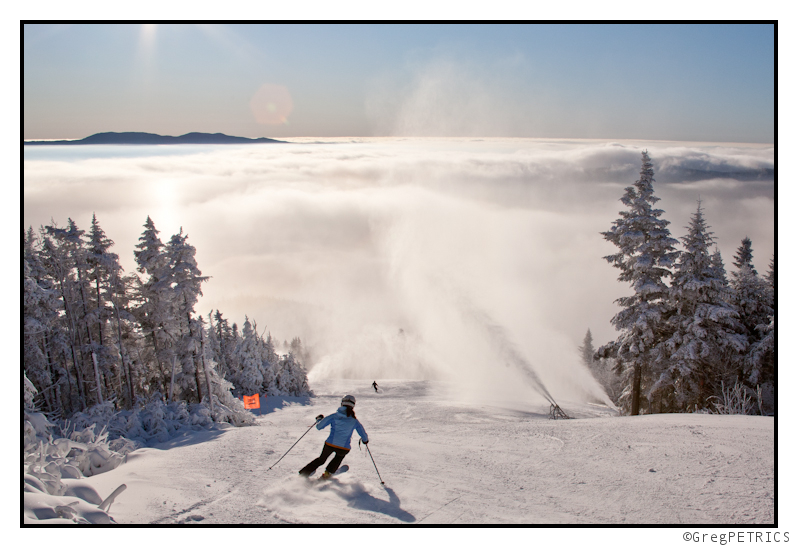 Nor was the gnar anywhere to be found.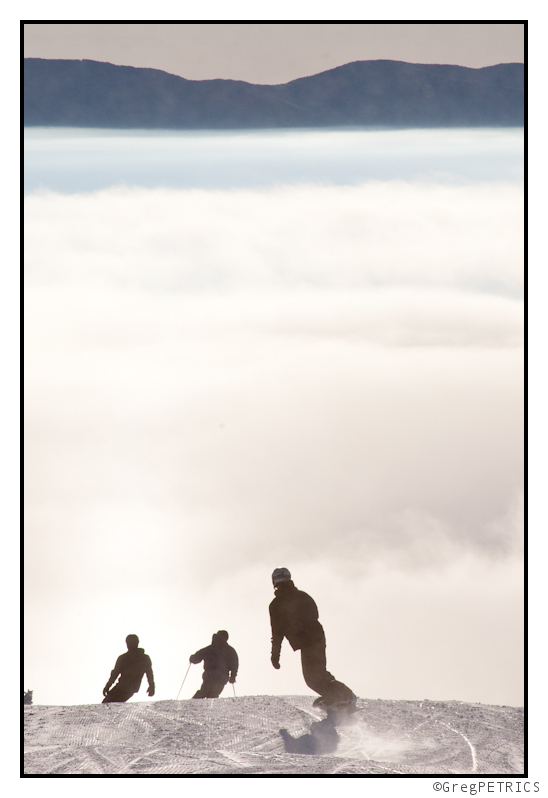 But guess what: Who Cares? Certainly not this girl: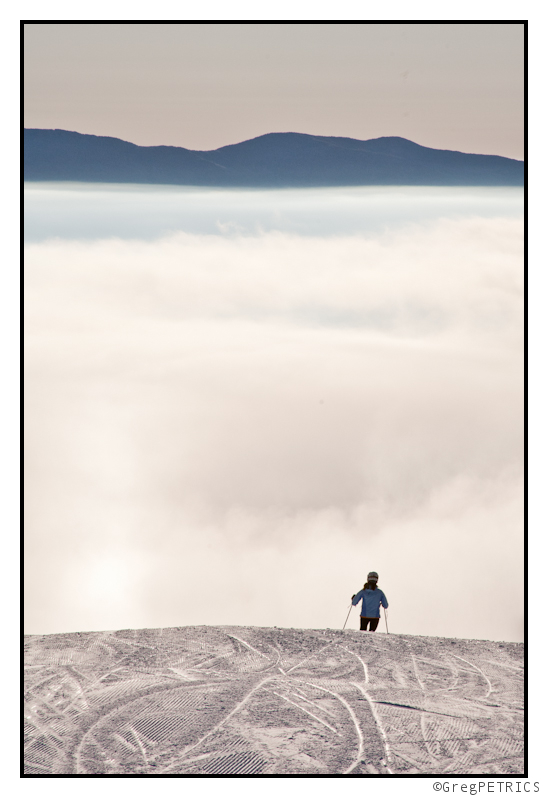 Sometimes we all (esp. city dwelling dad) get lost in the quest for the "big line" and the deepest powder and forget that skiing is supposed to be fun; sometimes you just need to dust off the telemark gear and have fun being bad at something.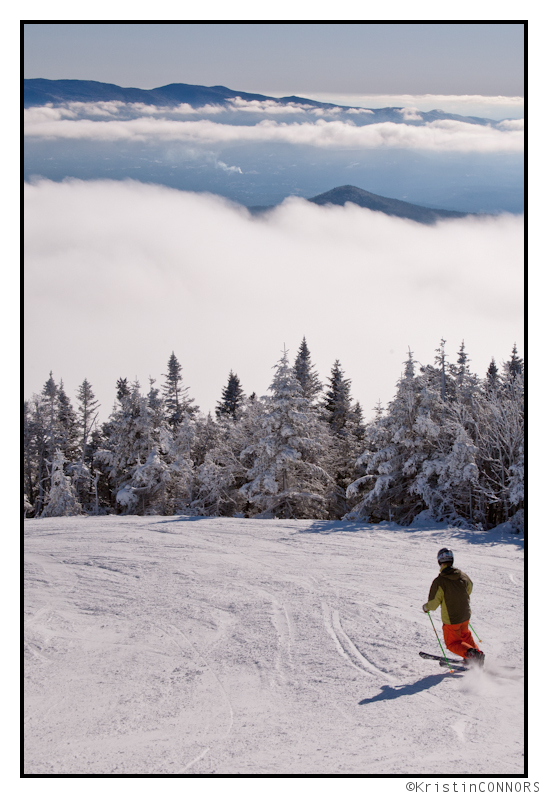 Thus we need days like today, where we take piste laps on icy bumpy snow under a cobalt sky above a stunning undercast lit by a late autumn sun to remind us, that hey–get over it–it could be a lot worse!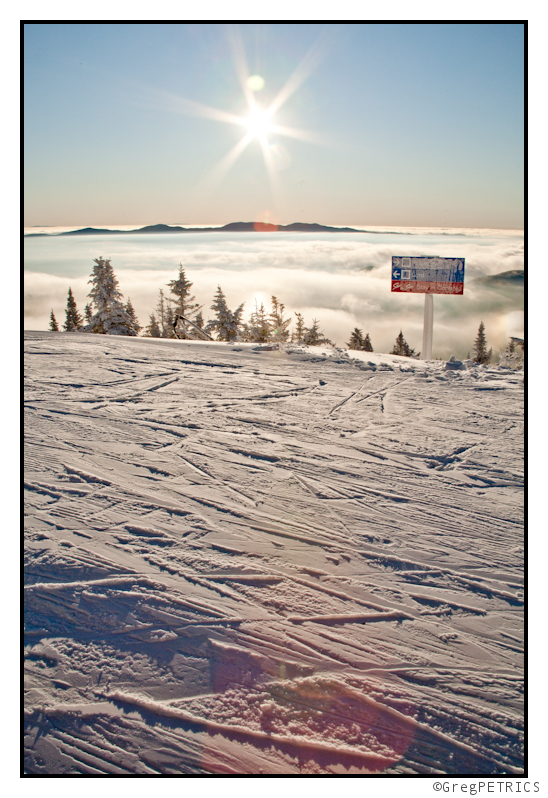 A LOT worse… enjoy!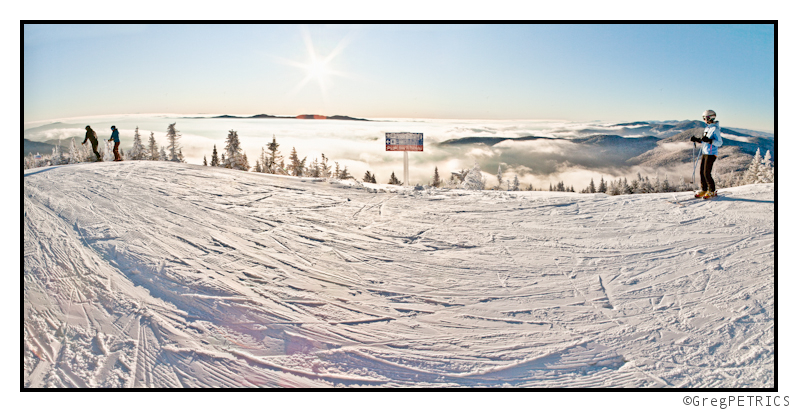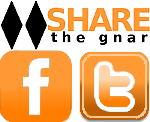 Tags:
East Coast
,
get over it
,
Vermont
15 Comments
Please consider visiting our sponsors.
Leave a Reply