Sitting here in front of a wonderful and slightly unnecessary cast iron wood stove (at the very comfy Hostel in Keene Valley) on this new year's morn is wonderfully serene.  However, as none of you care about my serenity I should prob. write a little bit about the weather.
2011 is starting out warm.  This much you already know.  Temps across the northeast will run 15-20 degrees above average today as a low pressure system in the great lakes, and a high in the southeast conspire to pump a dirty ridge of warm air deep into the region.  Unlike the last two days of this pattern which featured sunny skis and glorious sugar hero snow, moisture ahead of an advancing front will render today cloudy.  Frontal passage this afternoon will result it pretty light rain showers…sprinkles really….north of the PA border.
Following the passage of the front, light moisture remaining the in the atm will result in snow showers across the highest terrain.  A couple of inches would really be the max.   A weak southwest flow could develop sunday evening/monday morning as the upper level trough swings through and moves into eastern Canada.  This would bring some moisture from Lake Ontario into the high country.  Model signatures for this are pretty weak so I'm not expecting that much.  Again a few inches in isloated snow showers are prob. the best we can look for.
The remainder of the week looks seasonably cool.  The next threat of widespread synoptic snow comes towards the 6-8th.  A clipper type system should dive southeast out of the Canada.   With a decent baroclinic zone along a front in the northeast, this system could undergo some deepening as it nears the coast.  This would bump the typical clipper 2-5 inches of snow up towards the 6-9 inches in places like Southern VT and NH.
I'll keep you posted and assuredly post up an MS Paint map when the time comes.
Until then, watch your back on those slopes. Lotta crappy skiing going on this week.  Have a good New Year!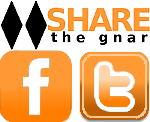 4 Comments
Please consider visiting our sponsors.
Leave a Reply