June 2, 2011 1:25 pm | Category:
Skiing
Seriously.
No-Seriously.
It's now snowing on the top of Mt. Mansfield.
Repeat. It's snowing. Possibly pretty decently too.(Edit….errr not so much now).
Wanna hear that again? Its snowing.
In the wake of yesterday's coldfront, a cool airmass has settled over the region. A secondary trough is moving through now with a pocket of -1 to -2 C air at 850mb. So around 4k it's 33-35 degrees. Toasty. Anyway, with the NW flow and clearly unstable airmass with ample moisture, the orographic lift is setting off showers. With the temp profile as is, above 3800- 4k these showers are snow showers. Seriously.
Overnight the trough is going to swing over into the whites. Hopefully we'll keep the same dynamics going there as well. Some models say it's game on. Other say "What'cha talkin' 'bout Willis."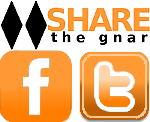 3 Comments
Please consider visiting our sponsors.
Leave a Reply