March 18, 2011 7:56 am | Category:
Weather
Fri: Warm with clouds building in ahead of cold front progged to drop down from the NW.  Showers with frontal passage later in the afternoon.  Light snows likely in wake of front especially along the northern green spine.  Hard freeze likely as temps drop into low teens.
Sat: Clear and Sunny.  Temps in the low to mid 30s.  Chilly N. wind. Wait till around 11 am for best ski conditions as sun and temps will bake the corn just so.
Sunday: Sunny. Warmer. Temps mid 30s to low 40s. Light winds.
So get out there.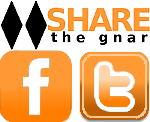 3 Comments
Please consider visiting our sponsors.
Leave a Reply