March 23, 2011 9:54 am | Category:
Weather
Enjoy that warm up? I hope so because all signs point to at least a two week return to winter. Starting this week, snow showers, cold temps, northwinds and cloudy days will return. And what a better way to kick off this period than witha nice round of upslope ( aka magic) snow!
Looking at the models and using some of my voodoo powers I'm really liking the period from 00z March 25th thru 16z march 26th. For the uninformed on converting GMT time to Human EST time, that's the evening of the 24th through midday on the 26th. For those that are uninformed at looking at a calendar, that's Thursday night thru Sat. morning. If you need more than that I don't think I can help you. You prob. should have worm a helmet more as a kid and skipped the paint chip desserts.
This period has a nice west/northwest wind to get the cross barrier flow going, very high low level RH (though it could be a tad higher), Strong low level lift (surface thru 5500ft), and very nice temps for snow growth. We are a little far away for the high resolution models to start spitting out QPF data but I'm not a high resolution model. I'd estimate we're going to deal with enough water to eek out 6-12 across the higher terrain of VT by the end of day saturday.
I'll keep you updated.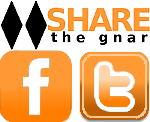 Tags:
Lionel Hutz Weather
,
lionelhutz ski weather
,
Magic Snow
,
powder forecast
,
Powder Snow
,
ski forecast
,
Ski Weather
,
Upslope snow
,
Vermont Powder
,
Vermont Ski Forecast
,
Vermont Upslope Snow
,
VTah
7 Comments
Please consider visiting our sponsors.
Leave a Reply